Some links in this post are affiliate links. This means if you buy something through our posts, we may get a small share of the sale at no additional cost to you. As an Amazon Associate we earn from qualifying purchases. Click here to learn more.
To entertain your dog at the beach, you need a great dog toy. Typically, that means getting a dog toy that is durable, lasting and provides tons of entertainment to keep your dog interested. The good news is that it doesn't take much to find a dog toy that will keep your furry friend busy for hours.
In this list, we're going to look at five of the best dog toys for the beach that many ​people (and their pets) have enjoyed. Make sure to take a look at each one, as they all have unique benefits that may suit your dog better than others.
Comparison Chart
Waggo Anchors Aweigh Rubber Dog Toy (Mint)
Pelay Dog Ball Toys for Pet Tooth Cleaning/Chewing/Playing,IQ Treat Ball Food Dispensing Toys of 2 Non-Toxic Soft Rubber Ball.
Hartz Dura Play Bacon Scented Ball Dog Toy - Medium
HurriK9 100+ Foot Flying Ring Launcher for Dogs Value Pack, Launcher + 6 Rings
Chuckit! Amphibious Bumper Fetch and Float Toy 2 Sizes Assorted Colors
Waggo Anchors Aweigh Rubber Dog Toy (Mint)
Pelay Dog Ball Toys for Pet Tooth Cleaning/Chewing/Playing,IQ Treat Ball Food Dispensing Toys of 2 Non-Toxic Soft Rubber Ball.
Hartz Dura Play Bacon Scented Ball Dog Toy - Medium
HurriK9 100+ Foot Flying Ring Launcher for Dogs Value Pack, Launcher + 6 Rings
Chuckit! Amphibious Bumper Fetch and Float Toy 2 Sizes Assorted Colors
Best ​Dog Toys for The Beach Reviews
1. ​Waggo Anchors Aweigh Dog Toy
Review
For those seeking the perfect, nautical-themed toy for their dog, this is a superb option. This anchor-shaped toy is made with a hard, durable rubber and comes in a pretty decent size for your pet to carry around. Furthermore, it's made to be safe, holding up to even US safety standards for children. On top of that, you won't have to worry about losing it because it floats in water.
Because it's a durable option, this is a toy that will hold up well to rounds of water-based fetch or just some serious chewing. This toy has earned a high rating due to the quality and safety it offers to your pet. They'll even be able to take it swimming, if your dog enjoys paddling around with a toy.
Not only is this a fun toy for your pet, it's also great for younger dogs who are teething. The durable rubber stands up to growing teeth well and it helps to sooth the gums as your puppy's adult teeth grow in. Furthermore, it's not an option that will sink into the ocean, thanks to the buoyant design.
The only small issue is that it might not be suited for small dogs. Since it only comes in one size, this toy might be a bit too large for smaller dogs to fit it in their mouths easily.
2. ​PELAY Ball Toy
Review
If you're looking for a great toy that can clean your dog's teeth as well as provide fun for them, check out this option. This ball is one that can dispense treats, making it a choice that can keep your dog's attention for long periods of time. It's also made from a durable rubber that can stand up to your dog's teeth for longer than other options out there. Even cats can enjoy this interactive toy, if that's who you're shopping for.
Care for this toy is also easy, allowing you to use just water or water and some mild soap if it should need a good washing. There's also no squeaker included in this ball, so playtime will remain quiet. It's also a great option for pets that really like to chew, as the rubber is made to last for quite a long time.
People tend to find that this toy is great for keeping their dogs well entertained. It's also one they don't need to worry about replacing often since it's made to be long-lasting. This can help to save you money on pet toys, especially when your pet usually goes through them very quickly.
One problem you might find with this ball is a strong smell. The smell eventually fades over time. Another slight drawback is it's not recommended for large dogs. So if you have an adorable pit bull for instance, this is probably not the best for your dog. The material is more suited for light chewers.
3. ​Hartz Dura Ball
Review
If you like to keep it simple and bacon-scented, this is a fantastic option. With a large variety of sizes, this ball is a great one for playing fetch at the beach. It offers a lot of durability as well as bounce to keep your dog entertained. On top of that, it even floats so that dogs who enjoy playing fetch in the water will easily be able to find the ball after it is thrown.
What really makes this ball stand out is that it also comes with a bacon scent that dogs go crazy for. It's made with natural latex and includes a squeaker to really get your dog's attention.
This option is one that is highly affordable and even allows you to choose packs of two or three as well as different sizes for different dogs. This ball easily entertains pets, and it's made from materials that will work very well at the beach.
That said, keep in mind that the materials this ball is made from are slightly softer than other options.
​4. ​​HurriK9 Flying Ring Launcher
Review
Playing outside at the beach with a dog is a great way to get exercise, but some pet owners tire of throwing a ball over and over. The HurriK9 Flying Ring Launcher is a great option for pet owners who want to play with their dogs, but need something that will fly a little farther than a regular ball. This launcher set comes with six classic rings and a launcher so that dog owners can start playing with their pet right away.
Using the launcher is incredibly easy, making it a great option for younger dog owners who don't have a lot of upper body strength as well as older owners who may suffer from arthritis. By simply putting the ring onto the launcher, pulling it back and then twisting it before release, it is possible to launch the rings up to 100 feet away. They fly quickly through the air, and their movement, as well as their bright colors, is sure to inspire every dog and get them excited to start playing.
Not only are the rings made out of a nontoxic foam so that they are safe for dogs to pick up in their mouths, but they are incredibly durable, which means that they can withstand a lot of play before being damaged. Even smaller dogs can enjoy playing with these rings, as they are much easier to bite down on than balls are. In addition to being nontoxic, the rings are made of foam, which means that they will float. Dog owners no longer have to worry about losing a ball to the ocean or having it sink in an irretrievable location. Since the rings will float and are so bright and easy to see, they are great for use around water.
Older dogs who are having mouth pain will love fetching and catching these rings as they are not nearly as hard as a frisbee or as some balls tend to be. This means that they will be able to play fetch and catch for longer without any pain. Young dogs, too, will appreciate the soft foam used, as it is less likely to hurt if they accidentally get hit.
​5. ​​​ChuckIt! Amphibious Bumper Floating Fetch Toy
Review
Unlike other dog toys that can quickly become saturated and sink when thrown into the ocean, this floating fetch toy is designed to float on the ocean so that your dog has plenty of time to retrieve it. Thanks to the inclusion of high-quality memory foam inside this toy, it not only floats, but it is easy on the mouth.
Some dog toys are difficult for dogs to hold and carry, due to how tough they are. This toy, however, is designed to be comfortable and easy for dogs to carry without experiencing mouth pain. It's soft enough for dogs to carry for long distances when returning the toy.
The exterior of this toy is made with a combination of rubber and nylon. The rubber is easy to clean, and slobber and dirt easily rinses off to ensure that the toy looks great and is ready for storage. The nylon is tightly woven and prevents dogs from tearing into it to rip it apart.
Thanks to the bright color of this toy, owners and dogs can easily spot it on the sand and in the water at the beach. Its bright color won't fade in the sun, which means that it can be left out all day long without problems of the color bleaching and the toy being difficult to find.
With two sizes to choose from, pet owners can easily find the right size for the dog, no matter if they have a small terrier or a large labrador.
​Conclusion
Based on this list, the Waggo Anchors Aweigh Dog Toy holds the top place. It comes in at a great price, and offers a decently sized, beach-themed toy that your dog is sure to love. Furthermore, it's made from a durable rubber that is sure to last for quite a long time.
However, if that's not your top choice then keep in mind that many customers have enjoyed the other options on this list as well. Take a good look at each one, and you'll surely find something that your dog will love, which will make for the perfect toy to take on your beach trips together.
Related: ​The Top Dog Shoes for the Beach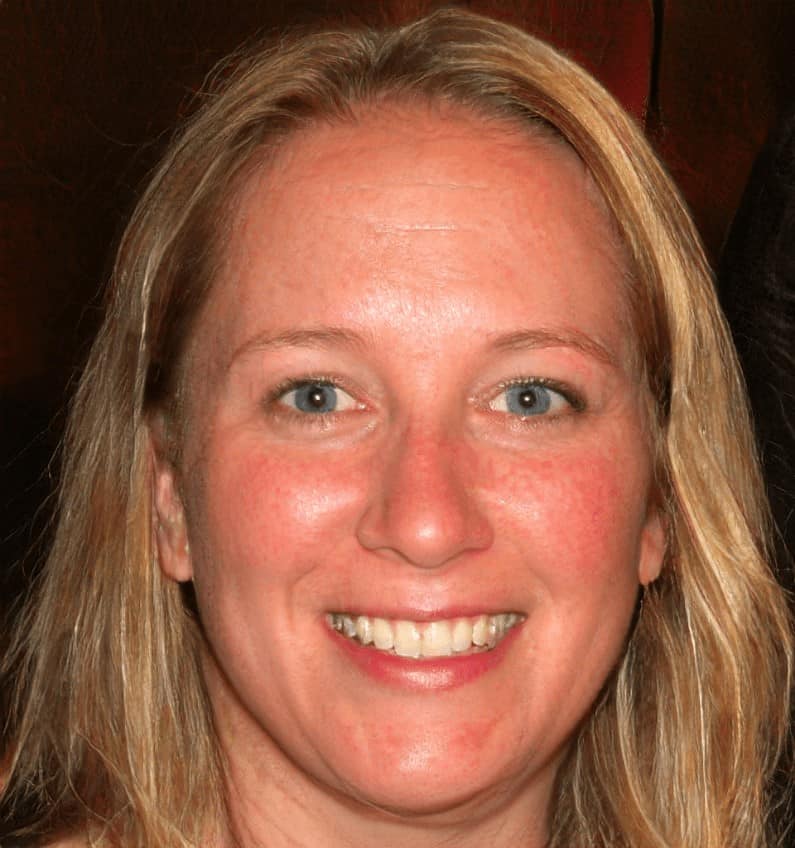 Megan Jones is the lead author of Seaside Planet. She is an avid surfer, scuba diver, and travel enthusiast who takes any opportunity she can to spend time in the ocean. You can learn more about Meg and the rest of the editorial team here.