Are you searching for the best dog toys for the beach? You've come to the right place! The only thing better than a day spent playing in the sand and waves, is spending it with your dog. By choosing toys that are suitable for the beach, and can withstand this environment, you'll set yourself and your dog up for lots of entertainment and the best day possible. 
When choosing a toy for your beach excursions, make sure it's waterproof and durable product that floats and is able to withstand the marine environment. Understand basic
dog beach etiquette and safet
y, and
bring the essentials
to keep your four-legged friend cool, comfortable, and hydrated. To keep your pup plenty entertained, keep reading for some of the best toys on the market and a buyer's guide for choosing which is right for you!
Comparison Chart
ChuckIt! Amphibious Bumper Floating Fetch Toy
Nerf Dog Rubber Tire Flyer Dog Toy, Frisbee
Dura Play Bacon Scented Dog Toys
HurriK9 - Flying Ring Launcher for Dogs Value Pack
Nylon, Rubber & EVA Foam Materials
Rubber Ball, Textured Surface & Thick Rubber Core
Firm Natual Latex Exterior & Unique Foam Interior
10 Inch Diameter For Medium & Large Dogs
1 Launcher & 6 Classic Rings
High Visibility Colors Orange & Blue
High Visibility Bright Blue
High Visibility Colors Orange & Blue
4 Styles (ball, disc, bone & rocket) in various colors
Lightweight, Durable & Water Resistant
High Impact Bounce & Wipes Clean
Replacement Rings Available or Upgrade to Spandex Rings
ChuckIt! Amphibious Bumper Floating Fetch Toy
Nylon, Rubber & EVA Foam Materials
High Visibility Colors Orange & Blue
Nerf Dog Rubber Tire Flyer Dog Toy, Frisbee
10 Inch Diameter For Medium & Large Dogs
High Visibility Bright Blue
Lightweight, Durable & Water Resistant
Rubber Ball, Textured Surface & Thick Rubber Core
High Visibility Colors Orange & Blue
High Impact Bounce & Wipes Clean
Dura Play Bacon Scented Dog Toys
Firm Natual Latex Exterior & Unique Foam Interior
4 Styles (ball, disc, bone & rocket) in various colors
HurriK9 - Flying Ring Launcher for Dogs Value Pack
1 Launcher & 6 Classic Rings
Replacement Rings Available or Upgrade to Spandex Rings
Best ​Dog Toys for The Beach Reviewed
​1. ​​​ChuckIt! Amphibious Bumper Floating Fetch Toy
Review
Unlike other dog toys that can quickly become saturated and sink when thrown into the ocean, this fetch toy is designed to float in water so that your dog has plenty of time to retrieve it. Thanks to the inclusion of high-quality memory foam inside this toy, it not only floats, but it is easy on the mouth, and comfortable for your dog to carry.
The exterior of this dog toy features a durable construction of a combination of rubber and nylon. The rubber is easy to clean, and slobbe, sand and debris rinses off with ease. The nylon material is tightly woven and gives longevity to even some of the toughest chewers.
Thanks to the bright color of this toy, it's easy to spot it on the sand and in the water for both you and your dog. It's high visibility won't fade in the sun, which means that it can be left out all day long without problems of the color bleaching and the toy being difficult to find.
With two sizes to choose from, this versatile design is able to meet the needs of both small and large dogs.
​2. ​​Nerf Dog Rubber Frisbee Toy
Review
If your dog enjoys a good game of fetch, this rubber frisbee toy is a great option for beach goers. It's made of a lightweight thermoplastic rubber which holds up great in sand, water and the elements. Not only will your dog love chasing this frisbee up and down the beach during your adventures, but high visibility color design makes it easy to track for both you and your dog. 
This toy features materials that are made to last, be durable enough for strong chewers, and lightweight enough for medium and large dogs. It's water resistant, made of 100% non-toxic materials, and BPA-free. 
Although the rubber material is great for durability, longevity and overall ease in cleanup, it's a material that is preferred by some dogs, and others not. Find out what type of toys your dog likes before heading to the beach to make sure they have one they like and stay entertained all day. 
​3. ​​Chuckit! Ultra Ball
Review
Not only does Chuckit! make quality dog toys, they make them versatile enough to take anywhere with you and your best four legged friend. These classic balls are made from natural, high-bounce rubber, and are designed to have great bounce and float, and last for many beach days to come. 
The design makes these balls easy to clean, and they're durable enough to be used in many environments. The bright orange and blue design make them easy to find, and they're compatible with any of the Chuckit! ball launchers for an even easier day playing fetch with slobber-free pickup and distance throws. 
Because the balls are tennis ball sized, if they're thrown into the waves it's easy for dogs to lose track of them. Although they float, and feature high visibility colors, they're still small in size, so make sure you keep an eye so you don't lose one in the ocean.
​4. ​Hartz Dura Ball
Review
If you like to keep it simple and bacon-scented, this is a fantastic option. With a large variety of sizes, this ball is a great one for playing fetch at the beach. It offers a lot of durability as well as bounce to keep your dog entertained. On top of that, it even floats so that dogs who enjoy playing fetch in the water will easily be able to find the ball after it is thrown.
What really makes this ball stand out is that it also comes with a bacon scent that dogs go crazy for. It's made with natural latex and includes a squeaker to really get your dog's attention.
This option is one that is highly affordable and even allows you to choose packs of two or three as well as different sizes for different dogs. This ball is great for entertaining dogs, and it's made from materials that stand up to the elements at the beach.
That said, keep in mind that the materials this ball is made from are slightly softer than other options we've listed here, meaning it's best suited for the gentle or moderate chewers.
​5. ​​HurriK9 Flying Ring Launcher
Review
Playing outside at the beach with a dog is a great way to get exercise, but some pet owners tire of throwing a ball over and over. The HurriK9 Flying Ring Launcher is a great option for those who want to play with their dogs, but need something that will get more distance than your average ball to really get your dog running. This launcher set comes with six classic rings and a launcher, making it ready to pack for your next beach adventure.
Using the launcher is incredibly easy, making it a great option for younger dog owners who don't have a lot of upper body strength as well as older owners who may suffer from arthritis. By simply putting the ring onto the launcher, pulling it back and then twisting it before release, it is possible to launch the rings up to 100 feet away. They fly quickly through the air, and their movement, as well as their bright colors, is sure to cat your dog's attention and get them excited to start playing.
Not only are the rings made out of a nontoxic foam so that they are safe for dogs to pick up in their mouths, but they are incredibly durable, which means that they can withstand a lot of play before being damaged. Even smaller dogs can enjoy playing with these rings, as they are much easier to bite down on than balls are. In addition to being nontoxic, the rings are made of foam, which means that they will float. Dog owners no longer have to worry about losing a ball to the ocean or having it sink in an irretrievable location. Since the rings will float and are so bright and easy to see, they are great for use around water- just don't lose them in the waves.
Older dogs who are having mouth pain will love fetching and catching these rings as they are not nearly as hard as a
frisbee
or as some balls tend to be. This means that they will be able to play fetch and catch for longer without any pain. Young dogs, too, will appreciate the soft foam used, as it is less likely to hurt if they accidentally get hit.
Choosing the Best Dog Toys for the Beach: Buyer's Guide
When you're choosing which dog toys are best to bring along on the adventures with your best four legged friend, there are a variety of things you'll want to consider before deciding which are right for you. After all, your standard dog toy just won't cut it for use at the shore! 
The following dog toy features will ensure you have the best time possible with your pup on the beach:
Durable Materials
Because you'll be using these dog toys in the marine elements, it'll be exposed to water, sand, sun, surf, shells and more. Because this is an environment with a lot of harsh factors, you'll need to choose a toy made with durable materials suited for these conditions to ensure it lasts for many adventures to come. 
Because there are many dog toys to choose from, here some of the materials you'll want to look for in toys suited for the beach:
UV and Water Resistant
When you head to the shore with your dog, both of you and your beach gear will be exposed to UV rays and water. By choosing a toy that's designed to withstand these elements, you'll ensure it's ready for your dog to play with for many beach trips to come. As noted above, you'll want to choose a material like non-toxic rubber, nylon, foam or latex. 
Floats
Whether your dog enjoys the water or not, it's very likely that their toy will end up there! To prevent your purchase from sinking to the bottom, and easily getting lost, ensure you choose a product that's designed to float on the water's surface. When a toy makes its way into the surf, your dog can grab it with ease if it floats. Additionally, this makes it easy for you to grab a hold of if it gets out of your dog's reach. 
Check the product descriptions of the toys you choose to ensure they're designed for marine environments and to float in water. Additionally, if a product floats it's important to remember that it has the ability to float away. Keep a watchful eye on all gear you bring to the beach to ensure you're doing your part to protect the beach. 
High Visibility
Much like the beach-goers unspoken rule about using a highly visible beach umbrella for easy spotting on the beach, you'll want to choose dog toys designed with bright colors. High visibility toys ensure that you're able to find them with ease, even after your dog has been playing with it on the shore. 
Additionally, toys that are highly visible ensure that when it ends up in the water you and your dog will both have an easy time finding it before it floats away. 
Easy to Clean
When you bring dog toys to the beach they're going to be exposed to sand, water and other elements. These things become especially messy when combined, and can leave toys sloppy and gross. You can prevent this by choosing products that are designed for the beach environment, and thus are easy to clean. 
To make beach clean up simple, choose products that are made with rubber, nylon and latex. For your convenience, these items will be easy to clean using:
Water 
Pet Safe Cleanser
Air Drying
What Other Gear Will My Dog Need at the Beach?
In addition to the best toys for your dog at the shore, there is other essential gear that you'll need to keep your dog safe, protected, comfortable and happy. From gear to protect your pup, like dog beach shoes and dog life jackets, to dog traveling gear, dog kayaking gear, and more, the gear you'll need depends on your activity. 
For a general trip to the shore, here are some of the items we recommend packing for your dog for a beach trip:
Water
Water Bowl
Snacks
Umbrella or Tent
Dog Blanket
​Waterpoof Collar, Leash and Tags
Dog Beach Toys
Towels
Waste Bags
Additionally, for more information on how to keep your dog safe during vacation, check out this article: How to Keep your Dog Cool at the Beach. 
​Final Thoughts
When packing for your next beach adventure, make sure to bring your dog's favorite beach toys. You'll want to avoid bringing some of your regular toys from home that can get ruined in dirt, water and debris. Instead, get beach-appropriate toys that are easy to clean, and withstand the elements for many trips to come. 
Above all other great brands on this list, the Chuckit! toys are some of the highest rated and reviewed dog toys on the market today. This company produces quality, durable and versatile toys that are made for many types of environments. Based on customer reviews and ratings, we recommend the Chuckit! Ultra Ball and the Amphibious Bumper Floating Fetch Toy. Both are made to float in water, withstand the elements, and stand up to tough chewers. 
Did this guide help you to choose which dog toy is best for your next adventure to the shore? We invite you to join the Seaside Planet Community of dog lovers, and share your thoughts with us in the comment section below!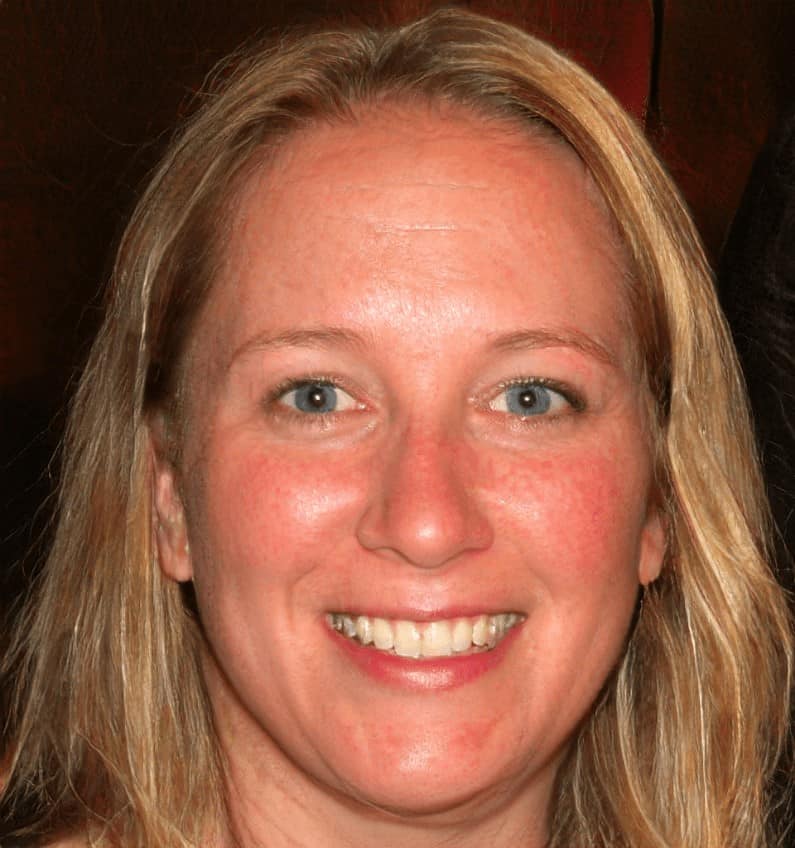 Megan Jones leads the editorial staff of Seaside Planet. They are a multidisciplinary team of outdoor adventurers, water sports lovers, and passionate beach goers. You can learn more about Meg and the rest of the editorial team here.