Sharing an adventure with your best 4-legged friend at your side is one of the greatest ways to hit the trails. Dog's love being a part of the pack, and letting them carry their own gear is a great way to give them a job while exploring. Investing in the best dog pack for hiking can be overwhelming with the multitude of products and styles on the market, so we've created this easy to read guide to get you adventuring in no time! 
Here you'll find reviews of the best hiking packs for dogs available, and a buyer's guide to help you choose which is right for you. By the time you're finished with this guide, you and your dog will be hitting the trails prepared and ready to create memories that'll last a lifetime. 
For more dog gear recommendations, check out the Dog Adventures section of the Seaside Planet Blog!
Comparison Chart
Outward Hound Daypak Dog Backpack
Kurgo Big Baxter Dog Backpack
OneTigris Dog Travel Camping Hiking Backpack
RUFFWEAR, Approach Dog Pack
GrayCell Dog Travel Hiking Camping Backpack
2 Zipper Side Compartments & Semi-open pockets
2 Zipper Side Pockets & External Gear Loops
High Density Cotton Canvas
607D Oxford Cloth Material,
Handle, Not Used For Carrying
Outward Hound Daypak Dog Backpack
Kurgo Big Baxter Dog Backpack
OneTigris Dog Travel Camping Hiking Backpack
2 Zipper Side Compartments & Semi-open pockets
High Density Cotton Canvas
Handle, Not Used For Carrying
RUFFWEAR, Approach Dog Pack
2 Zipper Side Pockets & External Gear Loops
GrayCell Dog Travel Hiking Camping Backpack
607D Oxford Cloth Material,
Best Dog Packs for Hiking Reviewed
1. ​Outward Hound Daypak
Review
The Outward Hound brand is well known for its functional and reliable dog gear, and the Daypak for hiking with your dog is no exception. This pack is designed to keep your gear safe and secure while walking or hiking for hands-free fun. Made with a breathable mesh material that encompasses the base of this pack, it's designed to keep your dog plenty cool in warm conditions and offering plenty of airflow while you're on the go. This type of feature becomes especially important in warm climates and lengthy adventures where your dog will be exerting herself for many miles. 
The sleek and stylish design of this dog backpack is compact and multifunctional. It features adjustable straps to keep the pack securely in place throughout your adventure, and reflective piping to provide increased visibility in low-light or evening conditions. Additionally, it features ample storage room in 4 expandable compartments for storing valuables, waste bags,
dog shoes
and other hiking gear. There's an Outward Hound pack for every dog because this product is available in 2 different colors and 3 different sizes to suit the size and personality of your pooch.
2. ​Kurgo Dog Saddlebag
Review
The Kurgo dog saddlebag is a lightweight pack for your dog to wear comfortably during a hiking adventure. Featuring 2 large storage compartments for carrying your and your dog's gear, this pack offers ample space for all of the essentials, like dog food, water, travel bowls, first aid supplies and more. This hiking pack doubles as a dog harness with a rear mounted leash ring for easy attachment, which can also be used as a bottle opener. Additionally, it has a convenient and durable rear padded handle designed to provide you extra control over your dog or to help them over obstacles.
For enhanced visibility in low-light or early morning conditions, this dog pack features reflective trim throughout it's design. Additionally, it comes in a variety of color choices, and 2 different sizes which are ideal for medium and large sized dogs weighing approximately 30-110lbs. To make for a worry-free purchase, this product also comes with hassle-free Kurgo Lifetime, which protects against manufacturer defects.
3. ​OneTigris Hound Travel Dog Pack
Review
For adventuring in rugged environments, you'll need a dog pack that can withstand the elements and the terrain. The OneTigris dog pack is ideal for these types of excursions because of the high density cotton canvas design which provides a secure, safe and durable fit for your best 4-legged friend. This material is also easy on skin and fur, to prevent rubbing, chafing or other discomfort on lengthy adventures. While this pack only comes in 1 size, suitable for medium to large sized dogs, it offers plenty of customization for individual size through the use of 3 adjustable straps around the neck and chest. 
Along with a comfortable and reliable build, this hiking pack also features a rear webbing handle for added control over your dog. This handle is not designed to lift dogs, but rather to help them over obstacles or for extra control in handling. Additionally, many happy customers love the 2 main zippered compartments with semi-open pockets for carrying hiking gear and dog essentials. While this pack comes only in 1 color, the classic vintage look is highly appreciated by reviewers and blends in with your surroundings. 
​4. ​RUFFWEAR Approach Dog Pack
Review
The RUFFWEAR Approach dog pack is designed to help you and your dog go further on your adventures, while comfortably carrying gear that gets them excited about hitting the trails. With 2 large storage compartments this pack offers ample room for carrying along gear, like dog treats, water, valuables and more. Along with multiple pockets, this pack features external gear loops for easy attachment of added gear. Additionally, the reflective trim on this product is great for ultimate visibility in low-light or early morning conditions. This high visibility is great for both ensuring your dog stays near, and for alerting others to your presence. 
The balanced weight style of this hiking pack is designed with weight-forward saddlebags which help to stabilize the pack's contents during use. This design makes for easy and comfortable carrying, and requires minimal adjustment while exploring on or off of trails. The 5 points of adjustment on this dog pack make finding the right fit a breeze, and the supportive straps allow for comfortable lifting over obstacles. Additionally, this product features a padded handle for ultimate control over your dog and to help them manage rough terrains, and a secure V-ring clip for leash attachment. 
​5. ​GrayCell Travel Dog Pack
Review
The GrayCell travel saddlebag for dogs is a multifunctional pack that doubles as both a service dog pack and harness vest. It's made of a durable and waterproof 600D oxford cloth material which ensures its longevity and its ability to withstand marine environments. The adjustable security straps and soft-mesh lined underside of the pack provide a customizable and comfortable fit for your dog. Additionally, with a sturdy and built-in rubber handle and a hard D-ring leash attachment you'll get added control over your dog, especially in rugged terrains. 
The design of this dog pack features 4 wide reflective strips for ultimate visibility in low-light or evening conditions. This helps to alert others of your presence, and helps you know where your dog is at even when they're off leash. Along with a highly visible design, the convenient storage compartments provide plenty of room to carry dog food, valuables, dog toys and water from your adventure. The durable zippers keep items inside secure, and help to keep the elements out. Additionally, this pack comes in a variety of colors to choose from, includes a silicone dog travel bowl, and is ideal for medium and large sized dogs ranging from 36 to 100lbs.
Choosing Dog Packs for Hiking: Buyer's Guide
Dogs love having a job and the feeling of being an important member of the pack. Carrying along some of their essentials, like water and food, strapped to the body is an easy and effective way to include your buddy and give them the confidence of knowing their role.
A good dog pack for hiking should be appropriate for your pups size and weight, while having a good balance on their body and fitting comfortably. There are a variety of factors that will impact the fit and comfort of a pack including the following:
Your Dog
Dogs truly enjoy having a sense of purpose, being in the great outdoors and being able to be your partner and companion on a hiking adventure. So, you're all fired up, have checked out a few products and now you're ready to buy a hiking pack. 
Not so fast. You first need to consider the most important detail, your pup. Each dog, like each human, has a different build (shape, frame, muscles), has different abilities and has different capabilities. Considering your dogs physical attributes and capacities should be your starting point. The following are few guidelines to consider:
Age: Just like humans, dogs go through different stages in life that impact their physical strength, conditioning and abilities. 
Young puppies are still growing and developing, so you should not weigh down your dog with a hiking pack. You can however begin familiarizing your dog and making them comfortable wearing an empty pack when you take them for a walk or hike. Dogs are usually fully developed at about 1 year old and at this point you can gradually begin adding items to the pack, building their capacity.
When our dogs get towards the later stages of their lives, it is equally important not to weigh them down with a heavier pack. Hip, back and joint issues can be compounded and injure your dog. You know your dog and you should consult your veterinarian during your annual check ups .
Strength: Individual dog breeds have different muscle mass and strength. You know your dog, so factor in their individual circumstances and consult your vet.
Weight: As a general guide a mature dog should carry no more than 25 percent of their body weight (a 40 pound dog can carry a 10 pound pack or less). 
Shape: Strength and weight can serve to guide your decision but also factor in your dog's breed and the specific characteristics of the type of dog. A working class dog like Mastiffs or Huskies are built for pulling and carrying while a hound class dog like a beagle or greyhound are more suited to tracking. 
It's easy to observe your dog and feel that they have unlimited energy. Dogs are just like humans and have their limits. They may not however know they have limits, so it's our responsibility to be aware and regulate, as well as, train our pups, just as we do ourselves for hiking adventures. 
Start with short outings and build towards a more challenging hike.

Make sure to toughen your dog's paw pads.

Consult your vet for longer and more challenging hikes where your dog will be exerting themselves.

After your outing check your dog's health for any limping, small lumps (ticks), paw pads, claws, any burrs or debri in their coat, and give them a bath or rinse (dogs get allergies and rashes just like humans, so give them a cleaning). 
Always tend towards the conservative side when estimating your dog's strength to avoid doing any harm or damage to your pup by overloading them.
Dog Pack Features
There are some essential features to consider when searching for the best dog hiking pack that will allow your pup to be safe, comfortable and successful holding up their part as a member of the pack. 
Balance: Choose a pack that won't roll or move side to side while your dog is hiking. The typical design has saddlebags on each side to store items. The gear should be secure when stowed so to avoid any shifting that will cause discomfort or instability.
Stability: The hiking pack should fit snugly while not restricting their movement.
Adjustability: Definitely look for backpacks that are adjustable to ensure a snug fit for your pup. A pack for medium or larger size dogs will have preferably 4 or 5 point adjustments, ensuring the pack has a snug and comfortable fit. Smaller dogs can use packs with 2 or 3 adjustment points.
Weight: Most dog hiking packs weigh less than a couple of pounds. Avoid any packs that weigh more than a few pounds, are bulky, restrict movement or may cause discomfort.
Breathable: The backpack should be constructed with a breathable material and have a back panel that provides ventilation for your dog.
Capacity: The hiking pack capacity should equate to your dog's abilities and carrying limits. Again, do not overload your dog stressing and possibly injuring your pup. Carrying compartments should be easily accessible and accommodate the intended uses.
Gear Loops: A nice option are gear loops to attach a portable dog dish or water bottle.
Waterproof: Understand there is a difference between waterproof and water resistant. If you are intending to hike in areas you will be crossing streams or small rivers or areas where the conditions could be wet, a waterproof pack should be purchased. You do not want the contents to get wet and you don't want any additional weight added to the back by becoming soaked with water.
Durability: Besides being waterproof the pack should be constructed using a nylon or polyester material. You and your pup hiking on rugged terrain will require a durable, well constructed hiking pack for your dog.
Leash Attachment: Make sure there is a sturdy leash attachment that is located in an easily accessible, as well as, practical location on the pack.
Visibility: A colorful, highly visible hiking back that has reflective material is desirable, especially in low light situations. Unforeseen or emergency circumstances can arise where your dog being visible is important.
Maintenance: The material and design should make easy work of cleaning the pack after you've been on a hike.
Taking your pup on a hike and allowing them to play an important role in your pack's hiking adventure is both great for them physically and mentally. Use the information in this guide to ensure you get the best dog pack for your pup to truly enjoy your experiences together.
​Final Thoughts

Hitting the trails with your best 4-legged friend at your side is a fantastic way to adventure and explore the great outdoors. By investing in a quality hiking dog pack you provide a way for your dog to carry their own gear, while simultaneously lightening your load. To help you and your dog dive into nature as soon as possible, we created this guide with the best dog packs on the market to get you started as soon as possible. Using this guide, choose which pack is right for you and your dog and get exploring! 
Are you looking for other dog adventure guides? Find articles like Beyond the Basics: 10 Tips for Traveling With Your Dog, 10 Essentials to Bring to the Beach With a Dog and How to Kayak With a Dog: Tips, Tricks and Safety in the Dog Adventures section of the Seaside Planet blog.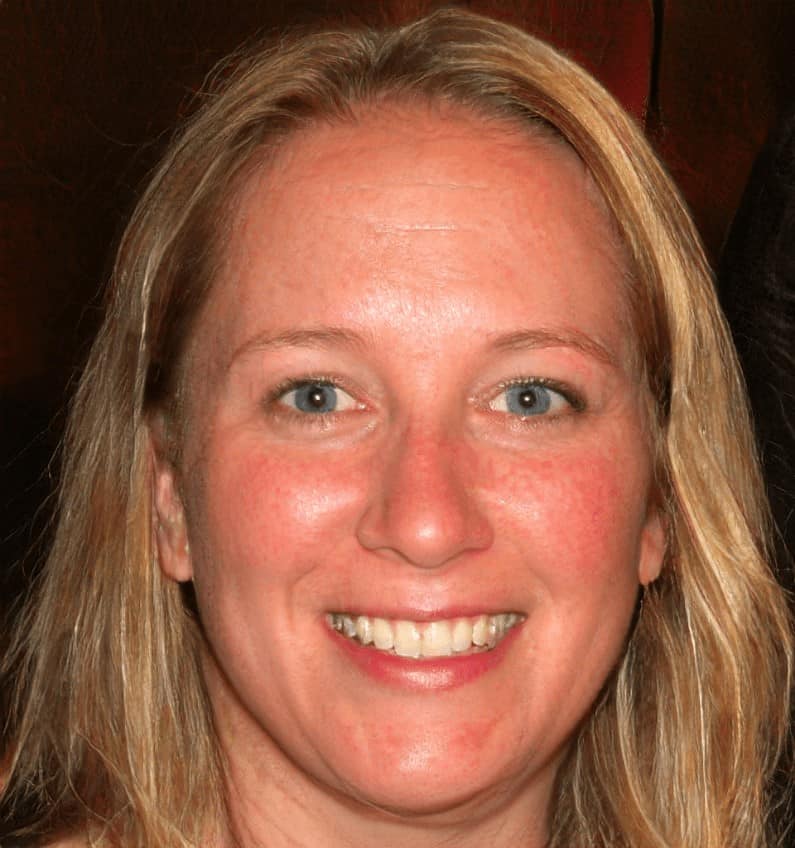 Megan Jones leads the editorial staff of Seaside Planet. They are a multidisciplinary team of outdoor adventurers, water sports lovers, and passionate beach goers. You can learn more about Meg and the rest of the editorial team here.