If you're looking for a product to help ensure your dog is safe and comfortable while scaling a mountain or hitting the open trails, you've come to the right place! The best dog harness for hiking will fit securely and comfortably, while providing you ultimate control on a variety of terrains. There are many harness styles and options available on the market today, and to help you choose the best one for your needs we've created this simple guide to get you and your best 4-legged friend hitting the trails in no time. 
Whether you're searching for a harness that is designed to help remedy unwanted pulling, or a multifunctional option that features a handle for helping your dog to overcome obstacles, you're likely to find a style best for you here. Below we've reviewed 5 of the best harnesses available for dog adventures, and a buyer's guide to help you choose which is right for you. 
If you're looking for a product that provides your dog the ability to carry their own gear, check out this article:
The Best Dog Packs for Hiking
.
Comparison Chart
Front and Rear Leash Connections
Front and Rear Leash Connections
Front and Rear Leash Connections
Front and Rear Leash Connections
Front and Rear Leash Connections
Reinforced Top Lift Handle
Orange/Pink/Blue/Black/Yellow/Grey/Red/Green
Army/Black/Blue/Grey/Camo
Front and Rear Leash Connections
Reinforced Top Lift Handle
Front and Rear Leash Connections
Front and Rear Leash Connections
Front and Rear Leash Connections
Orange/Pink/Blue/Black/Yellow/Grey/Red/Green
Front and Rear Leash Connections
Army/Black/Blue/Grey/Camo
Best ​Dog Harnesses for Hiking Reviewed
1. ​RUFFWEAR Support Dog Harness
Review
Ruffwear is a brand of performance dog gear that's designed for adventures on a variety of terrains, and the support dog harness is no exception. This harness has a durable construction to ensure it withstands rugged environments, and the lightweight, secure and comfortable fit is perfect for those with a nose for adventure. Made for year round use, this harness also features reflective trim for ultimate visibility in low-light or evening conditions. Additionally, it features a safety light loop for attaching a beacon light which can be purchased separately, and a designated area for patches such as service dog wear. 
To ensure this harness stays secure and comfortable on your dog throughout your adventure, it has a customizable fit with 5 convenient points of adjustment to ensure full range of motion. It also features 2 sturdy dog leash attachment points, utilizing anodized aluminum V-ring and webbing loop for a solid hold. For maximum control over your canine companion, or to help them over obstacles off the trail, this harness has a built-in padded and reinforced rear handle. This added support is designed to safely and conveniently lift your dog if needed. Additionally, the foam-padded straps provide comfort on the go without hindering your dog's movements. 
This dog harness comes in a variety of colors and sizes to ensure a proper fit and style for your dog. 
2. ​ThinkPet Sport Harness
Review
The ThinkPet adventure dog harness is a durable and secure fitting gear to keep your dog safe and comfortable while hitting the trails. It's both budget friendly and robust against wear, utilizing a breathable EVA and sponge inner layer of soft mesh for maximum air flow and comfort in warm weather conditions. The lockable and adjustable safety buckles and the adjustable fit on this product are designed to prevent your dog from escaping from the harness, and the durable nylon straps ensure this gear is able to withstand rough terrains. Additionally, it comes in a variety of colors and sizes to ensure you find an option that fits your dog and suits their personality. 
This harness features a padded rear handle made of a durable nylon material, designed to give you added control over your dog when you need it most. The handle also provides you an easy way to help them over obstacles on and off the trail. Along with a convenient and functional build, this product features a full-size reflective design for ultimate visibility in dark and low-light conditions. This feature is ideal for safety while adventuring, and it allows you to find your dog with ease if they're ever off leash. Additionally, an added bonus to this design is the front and rear leash attachment points. These 2 sturdy metal D-rings are great for keeping your dog near and secure while exploring the great outdoors. 
3. ​Embark Adventure Dog Harness
Review
A dog vest designed for an active lifestyle, the Embark adventure harness is great for walking or running, kayaking with your dog, hiking up a mountain, swimming, camping and more. Its durable and comfortable fit makes it a great product for both sport and leisure adventures. The long straps on this vest offer plenty of adjustment space to help you find a secure and snug fit for your dog, and the soft padding around the neck helps to protect your dog from strong pulling. Featuring both front and rear leash attachments points and a built-in rear handle, you'll find ultimate control of your dog using this vest. The webbed handle is also great for helping your dog over obstacles both on and off of the trail. 
Made from a durable military-grade nylon material and reinforced metal D-ring buckles, the construction of this harness is designed to withstand rough terrains and environments. This also increases your dog's safety, ensuring they stay near at all times. While the materials used in its build are durable and long-lasting, it's also designed to be lightweight and comfortable for your dog to wear throughout the day without hindering their range of motion. Additionally, the reflective trim on this product both adds to its aesthetic appeal, and provides added safety in dark or low-light conditions. 
This harness comes with a Satisfaction Guarantee, and it's available in a variety of colors and sizes to best suit your canine companion.
​4. ​Rabbitgoo Reflective Dog Harness
Review
The Rabbitgoo dog harness is a heavy-duty product recommended for medium and large sized dogs. Made of a durable nylon oxford, this vest also features a soft cushioned fit to protect your dog's skin while adventuring. The breathable mesh material offers ample air flow to keep your dog cool and comfortable while exploring warm adventures, and the brightly colored design and reflective strips provide incredible visibility in low-light or dark conditions. These added features are great for keeping you and your dog safe both on and off of the trails. The fully adjustable fit of this harness has 4 adjusting straps to ensure a secure, snug and comfortable fit. Additionally, this is great if you've got a young do who will need room to grow. 
This dog hiking harness is made to be user-friendly and hassle-free. It's easy to both put on and take off of your dog using the 2 fast-release buckles. The 2 metal leash attachment rings are located on both the front and rear of the vest, offering you a choice in handling styles. In addition, it features a built-in webbed handle for additional control on the go. Along with a quality build and convenient design, it's also lightweight and easy to clean. This becomes especially important when you're traveling with your dog, or packing for an extended hiking adventure.
The Rabbitgoo dog harness is available in a variety of sizes and colors, allowing you to choose the best size and style for your dog. 
​5. ​FIVEWOODY Dog Training Harness
Review
The FiveWoody dog harness is made to be user-friendly, hassle-free and versatile for many uses. It's easy to both take on and off of your dog, using 2 quick-release buckles. The full adjustable fit features 4 adjustment straps on the shoulders and chest, which allow a snug, secure and comfortable fit without hindering your dog's range of motion. Made of a heavy-duty 900D nylon material with extra durable stitching, this harness is designed to withstand rugged terrains. The 2 metal leash attachments rings are sturdy to support even strong pullers. Additionally, the padded design is great for relieving wear in pressure points on your dog's skin, and the breathable mesh keeps your dog plenty cool in warm climates. 
This safety and training harness utilizes two 1" strips of Molle sewn on both sides, which is great for attaching gear bags, service tags or ID badges. This added feature makes this vest a great option for personal service dogs, law enforcement and outdoor recreation. Additionally, the reflective piping increases visibility in dark and low-light conditions, which is essential because it comes only in nature-inspired color styles. While this harness is a budget friendly option, it also comes with a satisfaction warranty to make your purchase a worry-free one. 
Choosing ​a Dog Harness for Hiking: A Buyer's Guide
Bringing our four-legged pals along hiking is sure to be met with a favorable reaction from our pups. An adventure to different destinations with new sights, smells and experiences provide your dog with healthy stimulation, pleasure, enjoyment and exercise. 
As tempting as it may seem, letting your dog off leash to run free exposes them to a variety of hazards and dangers. Taking the safety of your dog, yourself, other hikers and the wildlife into consideration should be a top priority. 
With this said, a standard collar and leash is insufficient and will prove ineffective for the conditions, terrain and unknown circumstances that you are likely to encounter while hiking. A quality harness for your dog provides a more secure, healthier and safer method to avoid putting you and your pup in a potentially dangerous situation.
The dog harness market has been flooded with a wide range and variety of products. Unfortunately, despite claims by some manufacturers, not all harnesses are created equal. For this reason, the following information is provided to guide you in your search to find a quality harness that is appropriate for your dog:
Types of Hiking Harnesses
The types of hiking harnesses will vary according to the clip attachment positions. There are three types of harness clip attachments:
Front Clip: Puts pressure on your dog's chest and is often used by trainers to discourage pulling. A good option for controlling and restricting your dog but if the leash is loose can become tangled in their legs.
Back Clip: This  harness protects the dog's neck, is easy to put on, provides more freedom for your dog but less control for you.
Dual Clip: The dual clip has attachments on both the front and back of the harness, providing the best of both worlds. For training, hiking or other conditions where you desire more control the leash can be attached in front and if out for a leisurely walk you can attach to the back.
Hiking vs Walking Harnesses
Simply put, a hiking harness and walking harness are not created equal. The primary differences and what distinguishes a harness designed for hiking include the following:
Hiking harnesses are designed and constructed with a much greater level of durability.
Hiking harnesses are manufactured using stronger materials and more durable seams to withstand the more rugged wear and tear they are exposed to.
Clips and leash attachment points are made from heavy duty, rust resistant materials.
Attachment points and clips are designed to easily swivel to avoid restricting movement or getting tangled.
Hiking harnesses are designed with detail and attention to such things as padded, slip resistant handles. 
Harness Fit
A top priority in your search is to find a harness that fits comfortably, snuggly and secures your dog. The following points will help to guide your decision-making: 
Comfort: Avoid any harness that will rub the armpits or other sensitive areas on your dog. Also, the fit should not restrict your pups ability to breathe. Remember they will be exerting energy and need the ability to expand their lungs to take in additional oxygen.
Freedom of Movement: We can't overstate the importance of your dog's ability, while in the harness, to have freedom of movement. Your dog should have a full range of movement to extend and stride all four legs, as well as provide free shoulder movement. Their comfort, ability to move about and their safety are dependent on their ability to move freely.
Snug Fit: A loose fitting harness may seem to provide a more comfortable fit for you pup. However, this presents the potential for the harness becoming snagged on objects, shifting when you need to control your dog, or potentially allowing your dog to slip out the harness.
A dog hiking harness should fit snugly around your pup's body but not so tight it restricts movement or their ability to breath under exertion. Before each outing, double check the fit. The harness adjustments can shift, your dog may grow, gain or lose weight requiring adjustments or over time the harness material may expand or restrict.
Sizing: Manufacturers often provide sizing charts. Use these charts as a starting point while understanding that all dogs have different builds and shapes. There is no one-size fits all or ideal harness for all dogs. 
Measure your dog's chest (widest point) and neck circumferences and compare to the product details and description, especially if ordering online, to narrow your search for a good fit. If you find that your dog falls between two sizes, opt for the larger harness and use the adjustment points to create a secure fit.
Functionality: Whichever harness you choose it should be able to function properly and withstand the types of adventures you intend to take with your pup. Your options are many, for example, an extended outing may include kayaking with your pup or may be as simple as a day walking along trails or the beach.
Harness Material: A harness constructed of a high quality material, typically a polyester or nylon, with reinforced, durable stitching and seams. Additionally, a bright, visibile, eye-catching, colorful harness is a great idea, especially if something unfortunate should happen and your dog gets loose and is lost. 
Another consideration is to choose a harness that is made from reflective material or either has or you add a reflective material. Your pups visibility to other hikers, drivers or cyclists is your responsibility and is especially important in low light situations (dusk or dawn). 
Besides providing an additional level of safety for your dog, adding a fashionable and colorful harness that looks good on your pup so they can be styling, makes everyone feel a little better.
Finally, make sure any harness you choose is made from material that is lightweight and breathable.
Additional Features and Considerations
Depending on your dog's individual needs and circumstances, as well as the variety of terrains, conditions and environments you may be hiking with your pup, other harness features and considerations include some of the following:
Handle: Your dog may need help on your hike. A handle on the harness capable of holding their weight can be very useful. They may need help over rough terrain or up steep climbs. It will also help to control your dog should they need to be held in place.
A weight-bearing handle on the back of your dog's harness is extremely beneficial if you are traversing rocky ledges or crossing bodies of water. Your pup should not be carried by the handle but rather allow the handle to assist in lifting and crossing rougher terrain. 
Pockets: A few storage areas or pockets is a nice option to keep a few treats or other essential items. Any storage pockets should disperse weight evenly to avoid restricting your dog's movement. 
Chest Padding: To avoid strain and provide additional comfort a harness with chest padding is a consideration. Some dogs may have conditions (fatty lumps) that a padded chest area can lessen any discomfort for your pup.
Buoyancy: If part of your hiking adventure involves kayaking or having to cross bodies of water, a harness that has additional flotation or buoyancy can provide extra safety for your dog. 
Fabric Maintenance: It's inevitable that your pup will find mud, dirt or other debri that will get onto the harness. Choose a harness that has material and is designed to resist getting dirty and is easily cleaned.
Another consideration is the type(s) of climate you plan to be taking your hikes. Hot, humid conditions necessitate a breathable fabric to avoid overheating. Colder weather may necessitate adding an additional layer of warmth with a vest or coat.
Ventilation: A harness that is constructed with breathable material and/or provides ventilation is important both for warmer conditions and the fact that your dog will become heated while hiking. 
​Final Thoughts

When you're planning an adventure with your best canine companion it's crucial that you choose quality gear to keep them safe and comfortable both on and off of the trails. Choosing the right dog harness for your hiking adventure starts with understanding your needs and the environment you'll be exploring. There are many features you'll want to search for when investing in the right product for you, and this guide is designed to help you get hiking with your dog as soon as possible! 
Has this buyer's guide helped you to choose the best harness for your next adventure? We here at Seaside Planet are both adventure and dog lovers, and we'd love to hear about your experience in the comment section below!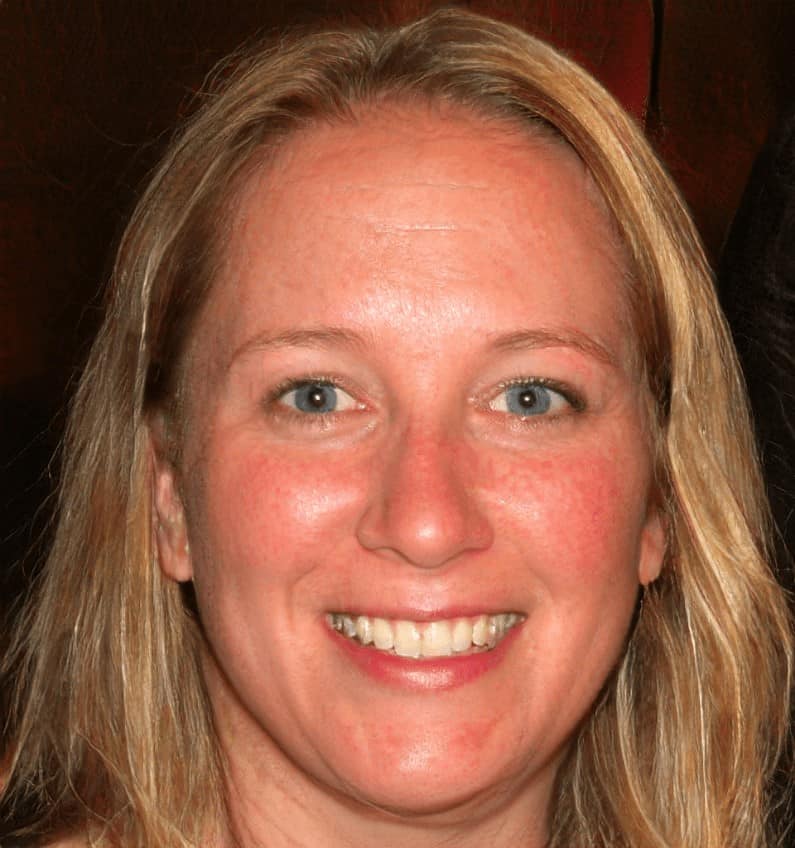 Megan Jones leads the editorial staff of Seaside Planet. They are a multidisciplinary team of outdoor adventurers, water sports lovers, and passionate beach goers. You can learn more about Meg and the rest of the editorial team here.