Have you ever been on a hiking adventure with your dog that ultimately leaves you having to carry them? Maybe they ran out of steam halfway through your excursion, or perhaps the terrain is too rough or steep for them to safely cross on foot. Whatever the reason may be, if you're looking for the best dog carrier backpacks for your next adventure with your canine companion, you've come to the right place! Dog backpacks are different from dog slings, as they sit comfortably on your back and allow your dog to sit upright with a great view of the environment around you. This style of gear allows maximum hands-free ease for you, and ultimate comfort and security for your dog. 
Dog backpacks are ideal for high-impact activities like hiking, biking and more, but can also be used for leisurely activities like walking and camping. To help you choose the best backpack for your next adventure with your 4-legged friend, we've gathered this simple guide to some of the best available products on the market today. Keep reading to find 5 highly rated and reviewed available options and a buyer's guide to choose which one is best suited to your, and your dogs, needs.
Comparison Chart
Pet Kurgo Dog Carrier Backpack
PetAmi Deluxe Pet Carrier
Pecute Pet Carrier Backpack
Top and Front Grab Handles
Oxford Cloth and PVC Composite
Ventilated Mesh Back and Side Panels
Ventilated Mesh Back and Side Panels
Ventilated Mesh Front, Back and Side Panels
Ventilated Mesh Front and Side Panels
Pull Close Storage Pockets
Zip and Pull Close Storage Pockets
Meets Most Airline Travel Regulations
Pet Kurgo Dog Carrier Backpack
Top and Front Grab Handles
Ventilated Mesh Back and Side Panels
PetAmi Deluxe Pet Carrier
Ventilated Mesh Back and Side Panels
Pull Close Storage Pockets
Pecute Pet Carrier Backpack
Oxford Cloth and PVC Composite
Ventilated Mesh Front, Back and Side Panels
Zip and Pull Close Storage Pockets
Ventilated Mesh Front and Side Panels
Meets Most Airline Travel Regulations
Best ​​Dog Carrier Backpacks Reviewed
1. ​Kurgo G-Train Dog Carrier Backpack
Review
The Kurgo brand is well known for it's durable and functional dog adventure gear, and the G-Train carrier backpack is no exception. This carrier allows you to explore the wilderness hands-free, and enjoy the outdoors to the fullest with your dog. This backpack is made for animals up to 25 pounds, and the interior swivel tether latches onto their dog harness to keep them secure during travel. This backpack is airline and TSA approved, making it an ideal choice for a multifunctional bag that works great both for adventures and for traveling with your dog. 
This carrier backpack features a water-resistant fabric top to help repel rain or ocean spray, and a waterproof bottom to ensure your dog stays dry inside. This is especially useful when you're exploring marine environments, or for adventures during the rainy season. Along with moisture protection, this carrier is also stain resistant and the exterior is easy to wipe clean. The comfort pad inside the bag is removable and machine-washable for maximum ease in maintenance. Additionally, this backpack has a lightweight and rugged design that's tough, yet softly padded for comfort. Along with the main compartment for your dog to sit, it also features zippered organization pockets for storing valuables or gear, mesh side compartments for carrying water bottles, and handy top and front grab handles for easy loading. 
The zippered face hole allows your dog plenty of room to pop their head out and see what's going on, while the adjustable straps keep them securely and comfortably tucked inside. This backpack comes in your choice of 2 colors, black or red, and includes a hassle-free lifetime warranty for a worry-free purchase. 
2. ​PetAmi Deluxe Pet Carrier Backpack
Review
The PetAmi deluxe is both a stylish and functional way to carry your dog on your most exciting adventures. It's designed for maximum convenience and comfort for both you and your dog while traveling, hiking, going for a walk on the beach and more. The well ventilated build on this carrier offers ample air flow and visibility through utilizing 2-way entry for easy access and zip up mesh windows for added headroom. The thick and cozy sherpa lined bedding in this backpack is great for encouraging your dog to relax while on the go. Additionally, the firm and sturdy structure provides a roomy interior for your pup to move around and find a comfortable place to rest inside. 
Designed with your dog's safety in mind, this carrier bag comes equipped with a secure and reinforced structure to prevent itself from collapsing inward while adventuring or traveling. In addition, it also features a safety strap and safety buckle which secures to your dog's harness or collar to prevent escape. Along with the safety features of this dog backpack, it's also designed with your comfort in mind. The back and shoulder straps on this product utilize extra thick padding for ultimate comfort throughout the day, and the waist and chest buckles provide extra support in all the right places. 
As an added convenience feature to this carrier, there are both side pockets and a front pocket for storing valuables, essential dog supplies, and adventure gear. These compartments offer plenty of room to store dog shoes, collapsible travel bowls, dog treats, dog toys and more. Made with a durable 600D heavy-duty polyester, this bag is constructed to be long-lasting to join you for many adventures to come. Additionally, it's available in a variety of 9 different colors to suit the individual style of both you and your canine companion. 
3. ​K9 Sport Sack
Review
The KP sport sack is designed for a variety of adventure dog sizes, and comes in many different colors to suit your aesthetic preference. Because this carrier is available in 3 different sizes, you're able to find the best for your dog who weighs 30 pounds or less. This dog backpack is a multifunctional bag that can be used for hiking, traveling, biking, and more. This backpack design utilizes a secure fit to keep your dog snug and tucked in, and the adjustable straps allow you to adjust for room as needed. Additionally, the ventilated cooling side panels are great for offering additional air flow inside which becomes especially important while adventuring in warm climates. 
With over 5 different safety failsafe features, this convenient dog carrier is great for keeping your pup safe inside. In addition, the adjustment and sternum straps are ideal for keeping the bag resting comfortably on your back while exploring or traveling. The shoulder straps on this product are ventilated to keep you cooler throughout the day, and the moisture wicking material is great for adventuring in marine or wet conditions. Not only does this feature help when you get caught in a rainstorm, but it's also great for use near the ocean, lake or river. Along with an avalanche whistle clip, this backpack also features adjustable dual side pockets for carrying dog essentials, pet first aid supplies and valuables. 
The K9 Sport Sack is a USA-based company and provides a performance guaranteed. Whatever the problem is, the company includes a quality assurance to ensure your purchase is worry-free. 
​4. ​Pecute Pet Carrier Backpack
Review
The unique and expandable design of the Pecute pet carrier backpack is a fantastic addition for hiking, camping or other outdoor adventures. The expandable back of this pack offers your dog plenty of space to rest and move around comfortably, and it increases air flow and circulation to keep them cool on hot days. This roomy interior is ideal for those dogs who don't like a snug fit, but prefer a cozy place to spread out. The top of this pack can be open for your dog to stick their head out and watch the world around them, or you can choose to zip the cover on the mesh for maximum breathability and visibility inside. Additionally, this carrier features a convenient shade cover to protect them from the sun when you're exploring high-light areas, especially during peak times of the day. 
Featuring 4 venting holes and a venting net design, this dog backpack offers plenty of light and airflow to your dog inside. Along with maximum breathability, this carrier is made from a high-quality oxford cloth which is waterproof, scratch resistant, environmentally friendly and non-toxic to animals. It utilizes a removable and firm bottom to support your dog while inside, which can also be unzipped for easy access. The padding inside is soft and cozy which allows your dog to rest comfortably during your adventure. To keep your dog safely inside, you'll also find a built-in retractable safety attachment with an anti-escape zip to prevent your canine companion from slipping out while you're on the go. 
The Pecute dog carrier uses adjustable shoulder straps to ensure a comfortable and snug fit to your body. The widened design of these padded straps help to reduce the stress of the load, and to increase your comfort throughout the day. In addition, this pack features 2 retractable buckles on the top and bottom on the carrier to prevent shoulder strap deviation, and to maintain its stability on your back while exploring. Along with adjustable and comfortable straps, this product also has 2 convenient storage compartments for carrying valuables and adventure gear. Whether you're bringing water bottles, dog waste bags, valuables or more, this pack offers room to store it. 
​5. ​Pet Gear Travel Backpack
Review
The Pet Gear travel backpack features a unique design that ultimately serves as 5 products in 1 for dogs up to 25 pounds. Not only can this dog backpack be used for carrying your dog on adventures, but it also doubles as a car seat, backpack for personal items, a roller bag and a tote. Because of its comfortable interior space and variety in available sizes, you're able to choose a product that suits your and your dog's individual needs. In addition, this pack comes in your choice of several colors to ensure it suits your aesthetic preference and personality. 
Designed with your dogs safety in mind, you'll find an included tether inside which can be attached to your dog's harness for added security on the go. Additionally, the hard shell provides ultimate protection for your dog inside. Along with a secure and durable build, this pack also features a telescoping handle which can easily be stored out of the way, much like a suitcase. The wheels allow this carrier to function as a rolling case, and provide you the versatility to carry your dog in a variety of ways depending on your environment and adventure.
The sides of this dog carrier backpack can be expanded to add 3 inches of additional space on both sides, and feature mesh paneling for both easy access, airflow and visibility. This is great for offering an extra roomy experience for your dog to rest inside on the removable and easy to wash plush pad. Along with these comfort features, this pack also features 2 side storage compartments for storing valuables and gear while on the go, and the adjustable shoulder straps allow you to secure the bag on your back comfortably while hitting the trails. 
Choosing ​a Carrier Backpack for Your Dog: Buyer's Guide
Our pups love going with us and there are increasingly more opportunities for them to come along. If you are like most dog lovers, you want to take your pal with you as much as possible. There are times and circumstances where a dog carrier backpack is nice to have or even a necessity.
A backpack carrier is a great option when considering that it provides the ease, comfort and versatility toting your pup by distributing the weight to your shoulders, and keeping your hands free. As with many dog products, manufacturers have flooded the markets, providing a variety of styles, a wide range of options and varying degrees of product quality.
So, to help guide you in your search, the following information is provided to assist you in getting a high quality dog carrier backpack that will meet you and your dog's individual needs.
Pup's Personality and Body Type
You know your dog and you know their personality and physical makeup. An individual dog's personality is as different as an individual human's personalities. Some pups will be content in a backpack carrier, taking in the scenery or napping. Other dogs are more energetic or anxious and will need room to move or be able to have their head and/or legs outside of the backpack.
You need to also consider your dog's body type in your search. Some dogs are lanky, others stocky and the list goes on. The good thing about all of the options on the market is that you can find one that is best suited for your pup. Some backpacks have a solid base with a mess window(s) that will self contain your dog. Others are a backpack style that will surround their body but allow for their limbs and/or head to be exposed.
Start by factoring in your dogs physical traits and personality to direct your selection.
Carrier Backpack Size
You will need to pay particular attention to the size of the carrier, no matter what style or type of carrier you are considering. Backpack carriers are typically designed for specific size dogs, ranging from smaller (3 to 10 pounds) to larger dogs (20 to 30 pounds). Many manufacturers have multiple size options for a specific design style to accommodate your dog's individual size.
To start out with, measure your dog's weight and height. Review the product description and specifications, especially when shopping online. The product details will provide carrier dimensions, weight capacity and a recommended appropriate pet size. 
If you are questioning a potentially tight fit or too large of an area, focus on your dog's comfort. Continue your search until you find the best fit for your individual pup.
Material
You should pay close attention to the fabric material your backpack carrier is constructed from, considering the following factors:
Breathable: For you and your dog's comfort, a backpack constructed with a fabric designed to be breathable is important to maintaining a cool and comfortable fit. The fabric and design should promote ventilation and maximum airflow, reducing the potential for overheating.
Durable: The backpack should be constructed from a durable, tear resistant and long lasting material, such as a polyester or nylon fabric. Also, note the seams and stitching to ensure they are reinforced and sturdy.
Weather Resistant: This is especially important if you intend to use your backpack carrier for hiking or other adventures where the elements may become an issue. There are backpacks designed with weather resistant materials to help keep your pet from getting wet and becoming uncomfortable.
Maintenance: Choose a backpack that is designed for easy cleaning and constructed with materials that are dirt resistant and dry quickly. This is important for your dogs health, you and your pups comfort and to sustain a nice looking and usable backpack.
Versatility
A versatile dog backpack that adapts to different functions and activities is important. Options for adjusting shoulder straps and your pup's head and leg openings, as well as having varied functionality ensures you and your dog's safety and comfort.  
Security
Don't overlook how well your dog is secured while the backpack carrier is in use. You will obviously be in new environments that are not secure or familiar for you or your dog. The last thing you want is for you pup to get out of the carrier, exposing them to potentially hazardous situations.
Your backpack should have security features to include attachments or connectors to secure to your dog's harness. A quality backpack should have anti-escape features such as zipper(s) and a locking mechanism. 
Storage
Another consideration is the items you will need/want to bring along for your outings with your dog. Storage pockets and areas that are able to store dog waste bags, a water bottle, a few treats, your phone or other items you will need are a good idea. The storage areas allow you to remain hands free during your adventures.
Comfort
Factor in the level of comfort for both you and your pup. A few things to consider:
A sturdy base should also have cushioning for your dog's comfort. 
Backpack straps and back support should be padded as well for your comfort. 
A front chest strap and buckle adds extra support and secures the backpack.
Ergonomic design will assist in maintaining your posture and positioning.
Straps that curve into and mold to your body's shape.
A well balanced backpack to maintain your dog's position, avoid losing your balance and over-exerting any of your muscles.
Take special care in finding a carrier that is comfortable to ensure you will continue to use and wear your backpack.
Additional Features
With the wide range of products and designs available there are a variety of additional features you may want to include in your purchase:
Identification tag or badge
Travel water/food bowl
Reinforced structure and sturdy base
Multiple mesh window
Multiple access points (2,3 or 4 side access) for ease of exiting and entering
Padded, mesh, moisture wicking and breathable shoulder straps and back support
Airline Approved or TSA Certified (do your research as approved or certified backpacks may vary between airlines)
Waterproof: there is a difference between waterproof and water resistant
Grab Handles
Strapes, buckles, carbenniers, connection points
Multi-functionality (i.e. straps store away to carry by grab handle)
Various colors, designs and graphics to meet your individual tastes
Hopefully you'll find this information helpful in your search for the ideal dog backpack carrier.
​Final Thoughts

When you're planning an adventure with your best canine companion, it's important to invest in quality and high-performing gear to keep them safe and comfortable while on the go. When you're searching the market for the best dog backpack carrier for your needs, there are several features you should look for to ensure you get the most bang for your buck. Use this guide to learn what to look for in your pack, and to choose the right option for you. It's time to hit the trails, sand, mountains and more with your best 4-legged friend in tow! 
If you're interested in reading other dog adventure guides, find articles like the Best Dog Packs for Hiking, How to Kayak With a Dog, How to Keep Your Dog Cool at the Beach and more in the Dog Adventures section of the Seaside Planet Blog. We're both dog lovers and adventure enthusiasts, and our goal is to get you and your dog adventuring in style as soon as possible!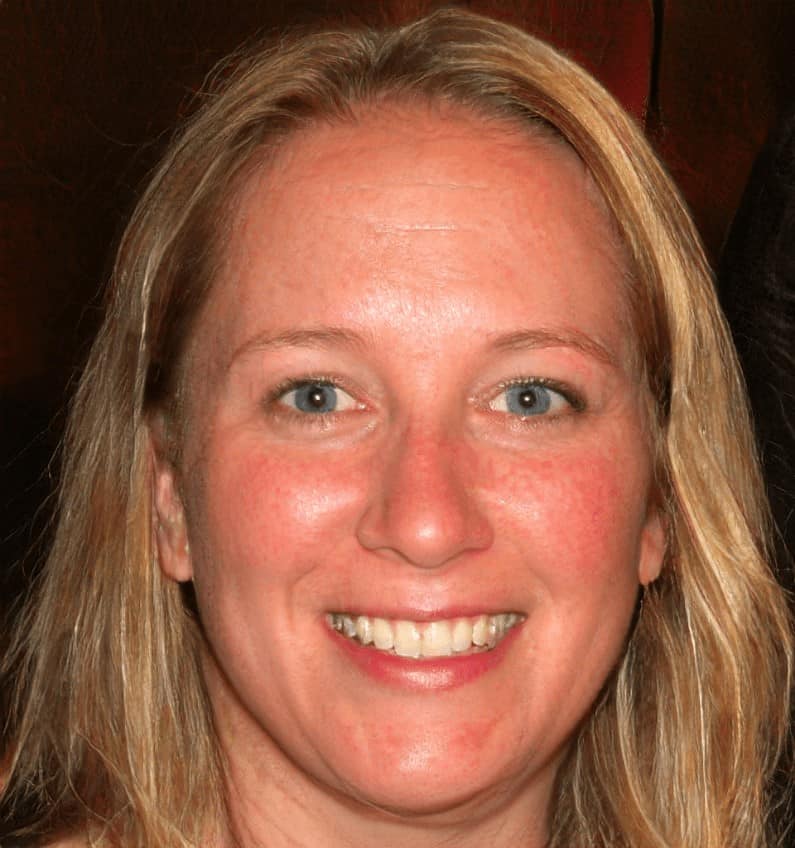 Megan Jones leads the editorial staff of Seaside Planet. They are a multidisciplinary team of outdoor adventurers, water sports lovers, and passionate beach goers. You can learn more about Meg and the rest of the editorial team here.