Few places in the United States are as dog-friendly as California is. Here we've shared 12 dog beaches in California, where you and your four-legged friend are sure to have a good time! 
With its comfortable climate, open spaces, welcoming cities, and more, the Golden State is a pup paradise! Amongst its many charms are the 840 miles of Pacific coastline, and beaches friendly to dogs.
If you're exploring California with your dog, or planning to, don't miss out on the best dog beaches in California!

Shoreline Park is a narrow ocean-side area on top of a coastal bluff, sitting high above the beautiful beaches. Follow the stairwell to the beach near the center of the park to explore the walls pocketed with alcoves and other unique natural features. 
Spend time when the tide is low playing with your dog off-leash in the sand and surf. The park includes a playground, picnic area, whale watching area, and more! 
Location: Santa Barbara, California
Best Known For: Shoreline Park is the perfect place to spot  Gray Whale, dolphins, seals and more marine animals! The park provides a clear view of the Channel Islands, where the animals pass through. 
Parking: Onsite, free parking.
A dog-friendly, on-leash beach at the northern end of Huntington Beach City Beach, this area is as beautiful as they come. It's also an area filled with bike trails, bluff trails for dog walking, running trails and more.
Huntington Beach also features amenities such as public restrooms, parking, a grassy area with picnic tables and dog waste bag dispensers.
Location: Huntington Beach, California
Best Known For: The Huntington Beach Pier is infamous to the locals and visitors, spanning a lengthy 1,856 feet long. At the end of the pier is a popular eatery featuring a 360 degree view of the ocean.
Parking: There are 2 pay-per-hour parking lots designated for dog beach visitors, and located along Pacific Coast Highway- north of Goldenwest Street.
A great place for dogs to relieve some energy, Dog Run Beach is the Northern part of Coronado Beach in front of Sunset Park. 
In the designated areas, dogs are allowed off-leash- but remember to keep them on leash until you get to those areas. This is a location frequented by locals and their canine companions alike to take in the scenery and rid some pent up energy!
Location: San Diego, California
Best Known For: Dog Run Beach area is best known for its family-friendly beaches. 
Parking: Parking can be found along the north end of Ocean Boulevard outside of the naval base entrance.
Ocean Beach Dog Beach is a unique place, nationally famous as one of the first official leash-free beaches in America. It's a staple in the community, with locals and their four-legged friends. 
The Ocean Beach Town Council Dog Beach Committee protects it as a community asset for the future, and honors it's legacy as a peaceful place for all sizes, shapes, colors, breeds and creeds to exist together. 
Location: Coronado, California
Best Known As: Ocean Beach Dog Beach is known as the Original Dog Beach in San Diego.
Parking: Dog Beach parking lot is at the west end of West Point Loma Boulevard in the Ocean Beach neighborhood of San Diego.
This unique beach in California is a wide sandy cove alongside Avila Beach Drive, featuring calm waters and a quiet atmosphere from other local busy beaches. The beach is open to dogs off-leash, but must be controlled by their owners.
At high tide, the area is too wet to do much exploring, but at low tide it's perfect for checking out the tide pools! The sandy shore is great for soaking up some sun, and playing with your pooch.
Location: Avila Beach, California
Best Known For: Olde Port Beach is a well known spot for bonfires, only in the District's fire rings, during the approved times of the year (March-November). 
Parking: Parking is available along the shoulder of Avila Beach Drive.
Located at the base of Ocean Avenue, Carmel City Beach is one of the most iconic spots on California's Central Coast! From the early morning hours, to late in the evening, this beach draws visitors and locals alike to take in the serene beauty and fun activities. 
Rated the #1 Dog Friendly Town in America, Carmel-by-the-Sea is a one of a kind pet friendly destination that caters to our four legged friends. From shops, restaurants, beaches, trails and tourist attractions, this area is perfect for bringing your dog with! 
Location: Carmel, California
Best Known For: As dog-friendly as a city comes, this area features water bowls, dog treats and biodegradable bags at most locations you visit, along with high end services like dog massages, surf lessons and yappy hour. 
Parking: On Ocean Avenue from Highway 1, pass through downtown Carmel-by-the-Sea and look for parking at the road's end.
Near the end of Miramontes Point Road, this beach is surrounded by golf courses and community. Steep bluffs frame the beach, providing a barrier to the world around and highlighting the sounds of crashing waves. 
Pelican Point Beach is dog-friendly, and a great place for dogs to run free off-leash. Be sure to bring a frisbee or ball to play with Fido in the sand and waves! 
Location: Half Moon Bay, California
Best Known For: Pelican Point Beach is said to be a photographer's dream come true, with stunning scenery in every direction! 
Parking: Find the parking lot onsite.
South Rodeo Beach is a small beach in a secluded cove south of Rodeo Beach with a reputation as one of the most dog-friendly beaches in California. Sheltered by cliffs and hugged by a lagoon, it's ideal for sight-seeing, kite flying, and having a stroll with your dog!
At low tide, this pebbly beach offers good picnic sites, nearby bluffs for hiking with your dog, and plenty of room to play in the waves. Dogs are permitted off-leash while under voice-control, excluding some of the lagoon and other restricted wildlife conservation areas.
Location: Sausalito, California
Best Known For: The beach is unique among California beaches, in that it is largely made up of coarse, pebbly grains- both red and green in color. Its mineral composition sets it apart from nearly every other beach in the state!
Parking: Parking is provided onsite.
Bolinas Beach is a quiet public beach in a small town atmosphere. At the mouth of Bolinas Lagoon is a picture-perfect spot where the waves gently wrap around the point and softly roll in. 
It's well known by dog owners since these waters are calm enough for pets to safely play in. Here, dogs can roam off-leash during low tide where there's plenty to explore. 
Location: Bolinas, California
Best Known For: This area is well known for it's reclusive residents who enjoy the quiet, serene atmosphere.
Parking: Parking can be a challenge here, so go early to find legal street parking spots.
Crab County Park is a small Humboldt County park with beach access at the mouth of the Eel River. This unique, dog-friendly, location is a tidal flat on the inside of the river estuary, making it protected from ocean waves by dunes. 
A popular bird-watching spot, this location is a perfect estuary beach to bring your dog to. 
Location: Loleta, California
Best Known For: Humboldt is well known for it rich history and unique culture, check out the museums and art galleries to see more.
Parking: The parking area is small with room for only several vehicles, so get here early!
Big Lagoon and the beach are part of 3 different parks, where the ocean beach is a long sandy bar overlooking the beautiful Pacific Ocean. 
Also a popular destination for camping, kayaking, swimming and more, dogs are allowed here and certainly appreciate the room the roam! Serenity is a local favorite here, if you're willing to travel far enough to be truly alone.
Location: Trinidad, California
Best Known For: Big Lagoon is a big sand spit separating the lagoon and the ocean, best known as a beach combing paradise!
Parking: From Big Lagoon Road follow the signs to the parking lot, found on the south end of the lagoon.
Samoa Beach is a long strip of beach on the ocean side of the Samoa Peninsula featured in the Samoa Dunes Recreational Area at the North Jetty and entrance to Humboldt Bay. 
This great beachcombing location is a perfect place to explore with your dog off-leash while finding driftwood and other items washed ashore. 
Location: Eureka, California
Best Known For: A sandy strip of land extending between Humboldt Bay and the Pacific Ocean, The Samoa Dunes Recreation Area is a multi-recreational park that attracts hikers, surfers, beachcombers, beach enthusiasts and more!
Parking: Off of New Navy Base Road, the parking lot will be across the road from Samoa housing development.
Final Thoughts
California is a great beach destination for humans and dogs alike. The 840 miles of Pacific coastline feature countless dog-friendly beaches, comfortable weather, welcoming cities and more! 
Few places in the world are as dog-friendly as California, and it's sure to offer a lifetime of memories for both you and Fido. So pack what you need, and get on the road with your dog for memories to last a lifetime!
Have you been to any of these dog beaches in California? Or do you have a favorite dog beach in California that wasn't listed? We would love to hear about it in the comments below!
Related Travel Guides: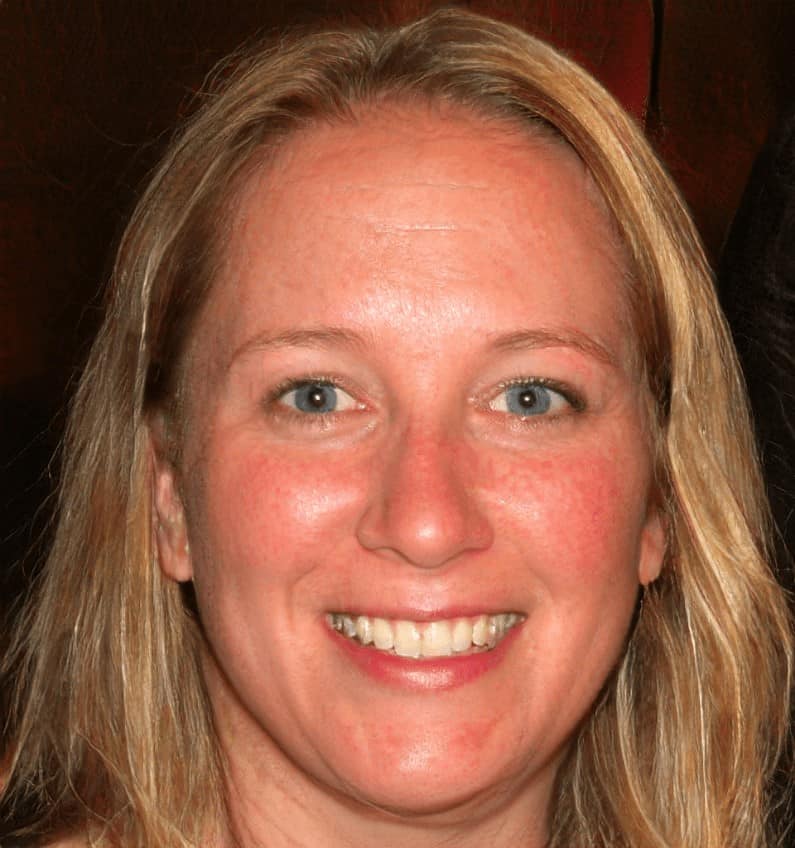 Megan Jones leads the editorial staff of Seaside Planet. They are a multidisciplinary team of outdoor adventurers, water sports lovers, and passionate beach goers. You can learn more about Meg and the rest of the editorial team here.