Some links in this post are affiliate links. This means if you buy something through our posts, we may get a small share of the sale at no additional cost to you. As an Amazon Associate we earn from qualifying purchases. Click here to learn more.
When traveling to the Sunshine State, and looking for the best dog beaches in Florida, look no further. Here we've collected 10 of the best places to take your dog in an easy guide to plan your beach vacation with Fido.
With so many beaches to choose from, this dog-friendly state has much to offer it's furry vacationers! From the Southernmost point to the Northeast portion of the state, there's a dog beach in every direction, each as beautiful and enjoyable as the last. Find 10 great, dog-friendly locations below!
Located on Florida's West Central Coast in Pinellas County is Fort De Soto Park, a very dog-friendly place! This beautiful and serene park was voted America's Top Beach in 2009 by Trip Advisor, and also one of the top five dog parks in the South by Southern Living magazine in 2010.
Dog owners can enjoy picnic areas, and areas with beach access where the dogs are allowed to play off leash. Along with dog beach access, there are also 3 acres of fenced-in grass fields for dogs to play- separated by large and small dog sizes.
With water fountains and hoses to quench your dog's thirst, this park offers just about everything! The beach is free admission, and parking is $5 for the day.
South of Tampa, at the most southern point of Davis Islands, lies the lush 1.5 acre dog beach known as Davis Islands Dog Beach. This park is one of two fenced-in areas for dogs to play off leash.
The Davis Islands Dog Beach offers water stations available to both keep your dog well hydrated and to rinse them off after playtime, before getting in your vehicle. This park also features waste bag dispensers to provide ease in cleaning up after your dog.
At the Gulf County dog beach in Gulf County Florida, your best four-legged friends can play gleefully in the sand and splash in the waters. This area is so well known for it's dog-friendly beaches, that two of the Top 20 Dog Beaches in Florida are located in Gulf County.
Dogs are welcome on this beautiful beach, and must remain on leash at all times as it's the law. This beach features many pet waste disposal stations, and receptacles for ease in cleanup.
With many local dog-friendly rentals, this area is as pet-friendly as they come!
A short drive from Tampa, Florida, the incredibly beautiful Honeymoon Island features many amenities for visitors and their four-legged friends. Aside from a vacation from city life, this land features more than four miles of beach access to explore.
The perfect place to spot wildlife like osprey, owls, eagles, armadillos and more, Honeymoon Island beaches offer plenty of space for you and your dog to explore together.
Enjoy learning about the park's history and natural resources with a trip to the Rotary Centennial Nature Center.
East Florida Dog Beaches
Palm Coast Beaches are located on the East Coast of Florida, between St. Augustine and Daytona Beach, along the scenic River to Sea Preserve. Palm Coast offers a lovely landscape of beautiful nature preserves. This destination is quite fondly known for its pristine beaches, fabulous weather and for being one of the most pet-friendly beach destinations in the state!
When you're planning to take your dog for some ocean front fun, Flagler Beach, The Hammock and Beverly Beach are just 2 of the many wonderful fido-friendly beaches in the area.
Make sure no matter which beach you visit that you bring a leash, and leave nothing behind but pawprints!
Located on the East Coast of Florida in the beautiful Jensen Beach and Hutchinson Island area, this beach is dog-friendly and serene.
This area features plenty of room for dogs to run freely off leash in the sands of Florida. Remember to pack plenty of fresh water for drinking, dog waste disposal bags, and towels for after beach cleanup!
Located in Indian Beach, Florida, the Canova Beach Park features over 9 acres of beachfront park featuring a picnic pavillion, swimming areas, outdoor showers, restrooms and more!
The whole family, including your four-legged members, can enjoy this beautiful beach. Dogs are required to stay on leash, and must have proper tags proving current rabies vaccination.
Dog waste disposal materials are provided along with disposal stations to create ease in cleaning up after your pets.
Southern Florida Beaches
Located in Southwest Florida, in Lee County, Bonita Beach Dog Beach is an off-leash beach just outside of Lovers Key State Park. Near Fort Myers, this dog beach welcomes dogs of all sizes, and provides space for them to play freely in the calm waters of the Gulf of Mexico.
This location features a doggie shower for after-play cleanup, a7nd an on site toilet for humans. Parking is free in this location near the West side of the New Pass Bridge.
The future of these wonderful facilities depend upon your ability to self-monitor your animals, so please make sure to always follow all rules and restrictions.
Key West Dog Beach is the only dog-friendly beach in the Florida Keys. Here your dog will enjoy playing with other dogs in the sand and waves of this small beach, on the beautiful Southern point.
With much to do in the area, after enjoying time with your dog on this beach, grab dinner and a drink right next door at one of the pet-friendly and ocean-front restaurants.
This beautiful Miami dog beach sits next to the North Shore Open Space Park, which is another dog-friendly place and great for an after swim stroll.
Nearby Miami Beach's Bark Beach you'll find plenty of outdoor dog-friendly restaurants and eateries. At the serene beach, dogs must be kept on leash at all times, unless in the designated play areas.
This park does require proof of your dog's vaccinations on hand, and a daily permit fee. Find out more here.
Florida FAQ's
What is Florida famous for?
Known as the "Sunshine State,'' Florida heavily focuses on hosting tourist attractions- well known for its theme parks like Disney World and Universal Studios.
​What is the best time to visit Florida's beaches?
The best time to visit most beach destinations in Florida is during the warm months, from May to September. The heat and humidity will be at its highest from June-August, which are the same months with the highest rainfall.
​What is the most visited city in Florida?
​Florida hosts many cities that are deeply loved by tourists. From Orlando to Miami, Key West, St. Augustine and more, the Sunshine State has a city for everyone!

What is the coldest month of the year in Florida?
​January and February are typically the coldest month of the year in Florida.

When is it least expensive to visit Florida?
​During the off season, like January and February, the cost of accommodations while visiting Florida is typically less expensive because many families travel home after the holiday season.

Is it safe to swim in Florida waters?
Home to more than 8,400 miles of coastline, most of Florida's beaches are perfectly safe to swim in year round. Certain conditions, however, like water quality, rip currents and the presence of marine wildlife may make a beach location temporarily unsafe.

What is Florida's state animal?
The state animal of Florida is the American Alligator, as designated by the Florida legislature in 1987. The alligator was originally intended to represent the state's untamed wilderness and swamps.

Final Thoughts
Traveling to ​Florida with your best four-legged friend can make for a wonderful vacation! Here we've collected many of the best beaches in Florida, and entirely the state is quite dog-friendly when it comes to beach access.
Check the area you're traveling to for local areas where Fido can join in on the fun, or choose a specific beach ahead of time with plans to visit a new area.
Prepare ahead of time to ensure you and your dog have the best time possible. Always bring your dog's collar and leash, with proper identification and vaccine information if required by the park. Bring waste pickup bags, even if the park states that they offer them- just in case. Pack plenty of fresh water, and a convenient travel bowl for ease in keeping your dog hydrated.
With these tips, and dog beach ​suggestions, you're sure to have a lovely vacation with your dog!
Have you visited another dog beach in Florida that you think should be added to the list? Let us know in the comments below!
Related Travel Guides: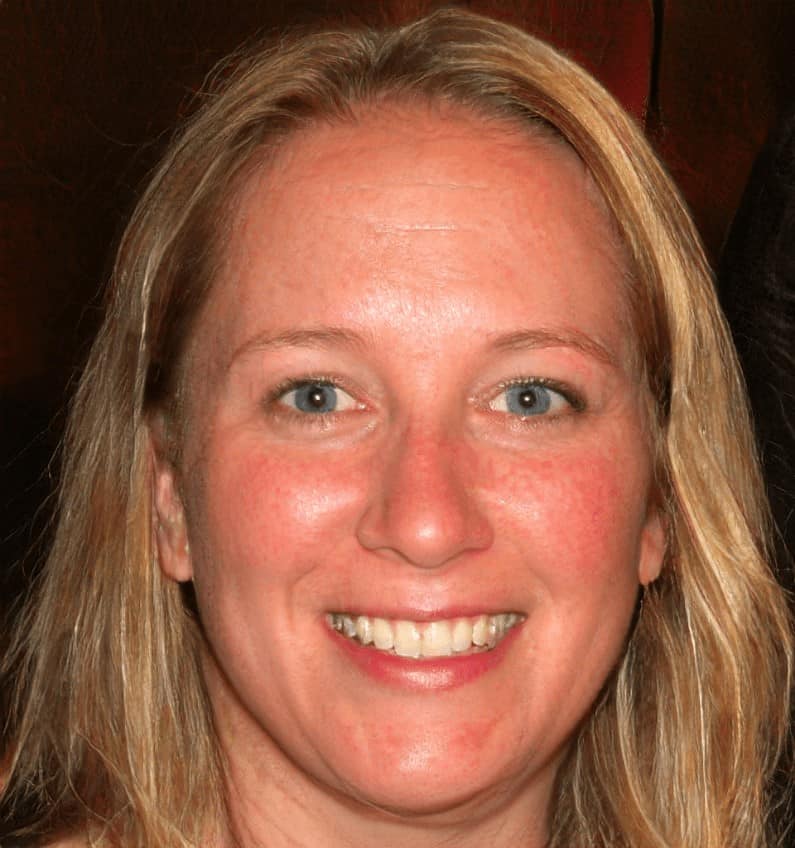 Megan Jones is the lead author of Seaside Planet. She is an avid surfer, scuba diver, and travel enthusiast who takes any opportunity she can to spend time in the ocean. You can learn more about Meg and the rest of the editorial team here.