If you are a certified SCUBA diver or considering earning your c-card, you should put Florida's waters at the top of your scuba diving destinations list. Florida has crystal clear water that is absolutely perfect for scuba diving, snorkeling and swimming. Whether your goal is to take underwater photos, explore a sunken ship or simply enjoy the glorious underwater view, you will love Florida's seemingly countless scuba diving opportunities. Without further adieu, let's take a look at the best dives sites in Florida.
Islamorada
If shipwrecks are your thing, you will adore Islamorada. Known as the world's top saltwater fly-fishing destination, Islamorada has a couple fascinating wrecks to explore. Check out the Eagle shipwreck and you will have a hard time believing your eyes. The Eagle is a massive 270-foot Dutch ship that sank nearly 40 years ago. The ship's hull was split into two parts after the impact of Hurricane Georges 13 years after it capsized. Though the Eagle is now between 70 and 100 feet below water, there is no reason to worry. Today's scuba diving equipment is perfectly capable of functioning at these depths. Look closely and you just might spot goliath grouper, silversides, grunts, nurse sharks and tarpons weaving their way through the ship's remains.
Islamorada's second shipwreck site is the Cannabis Cruiser. As you might be able to tell by the ship's moniker, it was used to run drugs. Now that the ship has sunk, its wooden structure is all that remains.  However, this is quite the beautiful vessel and setting as the area is frequented by monstrous jewfish, also known as Atlantic goliath groupers, and schools of mangrove snappers.
Continue your dive through the village of islands and you will agree this is undoubtedly one of Florida's top scuba diving destinations. Additional Islamorada diving sites include Alligator Reef, one of the Upper Keys' most expansive reef systems, featuring 500 marine life species along with a picturesque 135-foot tall lighthouse.  All in all, the Islamorada Dive Center features 40 eye-popping dive sites. If you need a place to stay while in town, consider the revered Cheeca Lodge & Spa where you will find a 5,700 square foot spa, an executive golf course designed by Jack Nicklaus, a private beach, a 500-foot fishing pier and several restaurants with top-notch fare sure to replenish your energy after an exhausting dive.
Devil's Den
If you were able to travel through time thousands of years into the past, you would have the opportunity to witness Devil's Den's cave roof collapse then subsequently open back up in what is now known as Karst Window. The area's first settlers saw the majestic steam rising from this spring-fed cave and compared it to the smoke emanating from hell. As a result, this site is referred to as Devil's Den.
Nowadays, Devil's Den is a popular scuba diving, snorkeling and swimming site. The only catch is Devil's Den's waters extend downward a mere 50 to 60 feet so those who prefer deep dives should look elsewhere. However, if you do not mind being limited to a depth of 50 feet, you will find this site's gorgeous swim-throughs illuminated with ambient light that makes the underwater experience quite magical to say the least.
Blue Grotto
If money is a concern and you are in search of a spacious clear-water cave, make a beeline to Blue Grotto. Though Blue Grotto might sound like a sultry destination, you won't find the likes of Hugh Hefner at this scuba diver's paradise. Venture down into this 80-foot deep cavern smack dab in the middle of the sunshine state's spring country and you will be blown away by the water's near-perfect clarity. 
You can dive all day at this massive cavern for a mere $30. The best part is there is no need to be cavern or cave-certified. Put on your scuba diving gear, swim down 50 to 100 feet and you will have an absolute blast. Keep your eyes peeled for Virgil, Blue Grotto's famous soft-shelled turtle. Blue Grotto also features a bell with compressed air at a depth of 30 feet. If it suits your fancy, you can remove the air regulator from your mouth and have a brief conversation at this depth with your scuba diving partner. The site's cave also has pristine underwater rock formations that are picture-worthy to say the least.
Key West
Key West has some of the country's most visually impressive dive sites. If you can venture away from Key West's amazing restaurants and night life opportunities, you will have the opportunity to dive down into the nearly 200-foot Cayman Salvager at Key West. This steel-hulled ship carried Cuban refugees back in the 70s. Today, the wreck is chock full of stunning marine life ranging from hawksbill turtles to reef octopus and Nassau grouper. Be sure to check out the 500+ foot artificial reef comprised of what was once the USNS Vanderberg. 
Crystal River
If you are like most scuba divers, you love sea cows, also referred to as manatees. These massive underwater creatures group at Crystal River in the late Fall and remain there all the way up until the beginning of spring. The manatees are drawn to Crystal River in search of warm water after the Gulf of Mexico waters cool.
Though sea cows might seem a bit intimidating, there is no reason to fret. These massive animals are gentle giants. Think of them as the Newfoundland dogs of the underwater world and you won't hesitate to venture into their space. However, if your sole mission is to visit the manatees, you will have to scrap the scuba gear in favor of snorkeling gear. Those who insist on scuba diving are still permitted to dive nearby sites where there is still a decent chance of spotting a manatee during underwater expeditions.
Rainbow River
Check out this 6-mile river located in Dunnellon and you will have something worth writing home about. Rainbow River is loaded with more than 400 million gallons of water emanating from nearby springs on a daily basis. The influx of water ramps up the river's speed to 1.5 knots while providing a jaw-dropping 200 feet of visibility. Though you can scuba dive Rainbow River throughout the entirety of the year, this site is best during the winter. Visit Rainbow River during the winter and you will find the water is perfectly clear. Furthermore, you won't have to deal with kayakers and tubers during this time of the year.
Local scuba diving veterans insist Rainbow River newbies should arrive at this world-class dive site as soon as possible. Otherwise, the underwater creatures might not be out and about. If you make it out to Rainbow River, be sure to pause halfway through to swim upwards and take a look at the flawless scenery from the river banks. This is your opportunity to see a litany of intriguing bird species and take some truly awe-inspiring snapshots of these glorious surroundings.
The USS Oriskany
This aircraft carrier from the 50s went down about 20 miles away from the Pensacola Coast prior to becoming part of an artificial reef. In fact, the USS Oriskany is the largest vessel sunk at any point on the globe for the purpose of forming an artificial reef. The ship nestled on the seafloor sand more than 200 feet below the surface. However, the vessel is so large that it attracts scuba divers from around the globe. The ship's command tower, often referred to as the island, is 70 feet down, providing convenient access to the vast majority of divers.
Continue venturing slightly past 100 feet and you will find the flight deck. If you are comfortable at even deeper depths, there are some points of interest worth checking out yet visibility might be diminished at this level. Engage your fellow divers after surfacing and you just might meet some interesting people from various parts of Florida, Alabama and beyond. 
Big Pine Key
The Lower Keys have some truly amazing shipwrecks including the famous Adolphus Busch Senior wreck. The 200+ foot freighter was sunk on purpose just ahead of the turn of the millennium. In fact, the ship was featured in the 1957 flick Fire Down Below. Check out the Adolphus with your own eyes and you will be mesmerized.  
Vortex Spring
Vortex Spring is certainly an off-the-wall name yet this site is certainly worthy of your attention if you have a SCUBA diving license or plan on earning one in the future. Upwards of 30 million gallons of fresh water rise on up from the Florida Panhandle on a daily basis at this scuba diving mecca. Here, you will swim with freshwater eels, river catfish, koi carp and other exotic underwater wildlife. Complete the entirety of the dive and you will venture through a massive basin along with a couple artificial caverns that measure 55 feet in length.
Each of the Vortex Spring ends are open throughout the entirety of the year, ensuring safe passageways for scuba divers. The site also features a buoyed line that stretches from the basin's center on down to the cave's entrance. This entrance is 60 feet down so don't swim inside unless you are a certified cavern diver. If you have such a credential, you will be able to dive 65 feet yet you should turn around as soon as you can no longer see the surface light.
The Living Seas at Epcot
Your eyes are not deceiving you – the text above really reads Epcot, as in Disney's Epcot Center. If you are like most people, you are wondering why scuba divers would venture near Disney World. If you are willing to shell out about $200, you can dive The Living Seas aquarium for upwards of half an hour. Here, you will swim with tropical fish while your little ones watch with admiration. However, you will have to use The Living Seas' scuba equipment as the owners of this massive aquarium are paranoid about outsiders' gear contaminating the tank. Be sure to book your dive at The Living Seas sooner rather than later as Disney limits entry to this popular site to a mere 16 people per day.
Final Thoughts

Now that you know some of the top scuba diving spots that Florida has to offer, it's time to dive in and get wet! From exploring clear springs, to diving in the middle of one of the most popular amusements parks, this state has a diving adventure for everyone! 
Is there a Sunshine State Dive Spot you think deserves a spot on our list? Share your thoughts in the comment section below and let us know!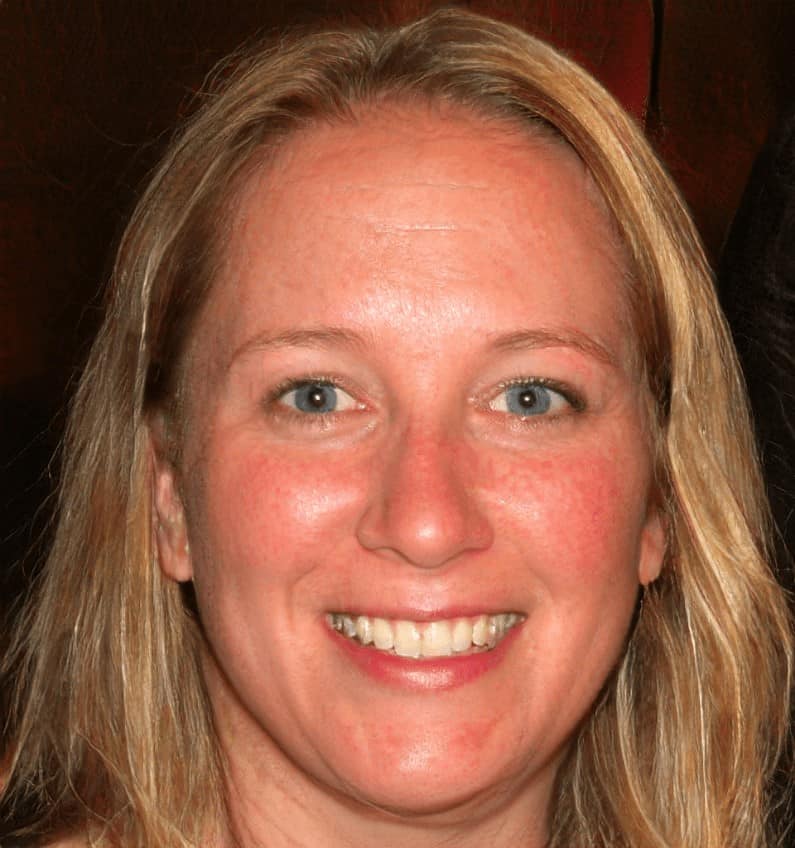 Megan Jones leads the editorial staff of Seaside Planet. They are a multidisciplinary team of outdoor adventurers, water sports lovers, and passionate beach goers. You can learn more about Meg and the rest of the editorial team here.