Spending time on the beach is a lot of fun and a great way to enjoy time with your family and friends. However, if you want to be out on the sand for an extended period, then you need to make sure that you have one of the best cooler bags for the beach so that your drinks and snacks can stay cold and protected. Not only will warm drinks and food be unappetizing but they can actually put you and anyone else who eats them in danger of getting sick. Buying a great cooler bag is a wonderful way to rest easy and ensure you won't run into health problems due to your food choices.
Unfortunately, not all cooler bags are designed the same, but we've created this simple guide to help you choose the right option for you! Rather than wasting your time and money, we've gathered 6 of the best products available, and a quick guide to choose which is best for you. . Any of these bags will help to keep your drinks and snacks cold while you play in the water, or for a beach picnic, so when it's time to eat everything will be delicious, safe and healthy.
Comparison Chart
Blue Sky Basics Tote/Cooler Combo
Wildhorn Outfitters Beach Cooler Tote
Waterproof, Mildew/Abrasion/Puncture Resistant
Leak Resistant, Collapsible
Collapsible, Mildew and Odor Resistant
100% Leakproof Hydrolok Zipper
Leak Proof Zipper Closure
Rubber Coated Material, Mesh
Canvas and Leakproof TPU Liner
Nylon Canvas Shell, Antimicrobial Liner
12/24/36/48 Can Capacity (version dependent)
Adjustable Padded Shoulder/Body Strap, Side Handles
Adjustable Padded Shoulder Straps
Removable Shoulder Strap, Carry Handles
Adjustable Padded Shoulder Strap, Handles
Shoulder Strap, Carry Handles
14'' x 7'' x 12''/17'' x 10'' x 12''/21'' x 10'' x 12''/21'' x 13'' x 13''
Waterproof, Mildew/Abrasion/Puncture Resistant
100% Leakproof Hydrolok Zipper
Adjustable Padded Shoulder/Body Strap, Side Handles
Blue Sky Basics Tote/Cooler Combo
Wildhorn Outfitters Beach Cooler Tote
Leak Resistant, Collapsible
Rubber Coated Material, Mesh
Adjustable Padded Shoulder Straps
Canvas and Leakproof TPU Liner
12/24/36/48 Can Capacity (version dependent)
Removable Shoulder Strap, Carry Handles
14'' x 7'' x 12''/17'' x 10'' x 12''/21'' x 10'' x 12''/21'' x 13'' x 13''
Collapsible, Mildew and Odor Resistant
Leak Proof Zipper Closure
Nylon Canvas Shell, Antimicrobial Liner
Adjustable Padded Shoulder Strap, Handles
Shoulder Strap, Carry Handles
The Best Cooler Bags For The Beach Reviewed
1. YETI Hopper
Review
Anyone who has ever researched coolers or cooler bags before has likely run into a YETI in their research. These bags are highly rated and reviewed by many happy customers because they're highly durable, portable and convenient to use. While most people picture the large, hard ice chest that made this company so popular, they also offer a more affordable and easier-to-carry cooler bag that will keep your drinks ice cold for hours, no matter how hot it gets outside.
The foam used for insulating this cooler is closed-cell and offers some of the best cold-holding abilities of any cooler bags on the market, beating out soft coolers. Additionally, you can easily store a large number of drinks or food in this cooler bag without worrying about it leaking, thanks to the strong and durable zipper. Designed to
resist UV rays
, mildew, and punctures, your
YETI
can withstand almost anything that you want to do without being damaged. If you're looking for durability, this is your top choice.
2. Blue Sky Basics Mesh Cooler Bag: Store More Than Cold Drinks
Review
The Blue Sky Basics mesh beach cooler bag does double duty in that it operates as both a cooler and a beach tote. While most cooler bags only have room for snacks and drinks, which will then require you to bring a separate bag with all of the items that you need for a day at the beach, this bag has ample space for both. This added benefit to your cooler bag ensures you'll only need to bring one bag for a trip to the shore, unless you're a heavy packer.
The insulated section is at the bottom of this bag, keeping food and drinks cold and protected while you lounge and play. It features a double zipper for easy closure and access, and quality insulation to keep items inside cool. The top portion of this multi-purpose bag has waterproof pockets for storing valuables and beach gear, like your phone and keys, or
sunscreen
and
sand repellent beach towels
. Because this bag is a two-in-one feature, it makes an impromptu trip quick and easy for ultimate leisure at the shore.
3. Wildhorn Beach Cooler Bag: Easy Access to Your Snacks
Review
The Wildhorn beach cooler is an  innovative cooler bag which is comfortable to carry even when you fill it up with cans and ice, thanks to the thick and cushioned shoulder strap. This bag also offers ample room inside for storing food and drinks. It can hold up to 24 cans of soda as well as 10 pounds of ice without you worrying about whether or not you are going to damage the zipper when you close the bag. Because this bag is both flexible and durable, you won't have to worry about your snacks getting squished in transit to the beach.
Along with a durable and convenient design, this cooler bag also features a zippered pocket for storing valuables safely and securing while you enjoy
beach activities
. It also has an easy to access mesh sleeve across the front of the bag for holding gear or snacks that are easy to grab on the go. Additionally, the comfortable and adjustable shoulder strap is ideal for ensuring you don't have unnecessary pain or discomfort while taking gear to and from the shore. This cooler can both carry enough food and drinks for your group, and provide a comfortable and convenient use.
4. AO Coolers Canvas Soft Cooler
Review
When you need to keep your food and beverages cool, the AO Cooler should offer the insulation that you need. It is designed to keep ice cold for up to 24 hours in 120-degree weather.
Soft-Sided Cooler with Twice the Insulation
The AO Cooler is available in various sizes and colors. You can choose from a 12, 24, 36, or 48 can capacity. It is a soft-sided cooler, which means that it does not have a molded plastic exterior. When you do not have anything inside, you can fold it down to take up less space, giving it maximum storing and transport capabilities.
The soft material is lined with twice the insulation compared to most other soft-sided coolers. It also features a leak-proof liner to ensure that you do not leak water all over the interior of your vehicle or tent. Additionally, the interior of the cooler features one large compartment featuring plenty of room for food and drinks. The sides expand outward as you fill it with more beverages, food, and ice. It also includes a side pocket for storing dry items.
Top Benefits of the AO Soft-Sided Cooler
The AO Cooler is a fantastic option for any outdoor activity. You can take it camping, boating, fishing, hunting, or to the beach. It is also great for sporting events and picnics. The compact design is easy to carry, even when fully loaded with beverages or food. It even includes a removable shoulder strap for easy transport.
The main benefit of this cooler is that it can keep your food and beverages cold. The insulation is thick, durable, and leak proof. It is about 3/4-inch thick and made with high-density, closed-cell foam. The liner is made from a high-quality TPU liner, which is less prone to tears and abrasions.
5. Coleman 16 Can Soft Cooler
Review
The Coleman 16-Can Soft Cooler features a removable liner, so you can clean out the inside of the cooler if anything spills. The material is also treated with antimicrobial properties to help resist mold, mildew, and odors. These features make this cooler one of the more hygienic coolers.
Removable Hard Liner Creates a Versatile Cooler
The removable liner is a great feature that makes the cooler easier to clean. However, the primary purpose of this liner is to give you more flexibility. When packing the cooler with ice, you add the hard-plastic liner to support the cooler. If you skip the ice, you can leave the liner out, creating a soft cooler.
The cooler only weighs about 2 pounds and measures 11.8 x 11.8 x 6.7 inches. The compact shape offers enough interior space for holding about 16 12-ounce cans, which should be suitable for an afternoon on the beach. Additionally, when you remove the liner, the cooler can be folded into a compact shape for storage. It also has a shoulder strap for hands-free carrying when it is loaded.
Multiple Compartments for Sorting Your Food
While this is a 16-can cooler, it offers more than a single compartment. You get a large zippered main compartment, along with a zippered pocket on the front and two mesh pockets on the sides. The cooler is also equipped with a dry storage pouch for items that you need to keep dry.
This is one of the best coolers for keeping your food cold and dry. Besides the hard liner and the dry storage pouch, the soft material features heat-welded seams to prevent leaks.
6. Happy Picnic Insulated Waterproof Bag
Review
While many insulated bags aren't very stylish, the first thing that most people notice about this bag from Happy Picnic is its attractive design. The outside of the bag is made from a solid fabric that is high quality and is finished with incredible stitching, ensuring that the bag looks amazing and lasts. As a final touch, there is a real leather brand on the bag to elevate its appearance even more.
The thick sides of this cooler tote are specifically designed to help keep food and drinks cold for hours, and the leak-proof lining makes it possible to pack ice without worrying about leaks and puddles. Thanks to the fact that the bag meets all food safety standards, this is a great option for using on a regular basis.
The small size of the bag is deceptive, as it can easily hold 25 cans when packed correctly, making it great for bringing drinks to a picnic or other event. Thanks to how stylish it is, it's perfect for boating, camping, picnics, car trips, and even bringing food and drinks to the office. It can also be used for shopping and is comfortable enough to wear for long periods of time.
The bag has detachable and adjustable shoulder straps, as well as two side handles, making it easy to carry. It can easily be worn as a shoulder bag or carried as a tote. This flexibility makes it a wonderful option for a busy family where all of the family members will be using the bag in a different way.
Selecting a Cooler Bag: Buying Guide
Taking snacks and drinks to the beach will ensure that you don't go hungry or thirsty on your vacation. Unfortunately, due to the hot sun, you must make sure that you have everything that you need to keep cool in a high-quality cooler bag. Using the right bag will ensure that your food and drinks taste great and are safe to consume, and this will allow you to spend longer out on the beach. Finding the right cooler bag can seem overwhelming, but it's much easier when you know what to look for when shopping.
Capacity
The first thing that you will want to consider when shopping for an insulated cooler bag is how much room there is on the inside. It's important to make sure that you choose a cooler bag that is just right, as cooler bags that are too large or too small will have problems.
Insulated cooler bags that are too large will tend to lose their cool quickly, which means that you will need to pack them full of other items to keep things cold. Filling up empty space in an insulated cooler bag will help to keep items colder for longer, but this can make the cooler bag heavy and difficult to handle.
An insulated cooler bag that is too small, on the other hand, is just as frustrating. Not being able to put all of the food or drinks that you want in your bag will cause you to have to buy items at the beach. You may be tempted to overfill the cooler bag, which can result in the bag being damaged or the seams pulling apart.
Straps
The straps on an insulated cooler bag play a huge role in how easily you can transport the bag. Small straps that won't fit on the shoulder and are too skinny will cut into your hands and make it difficult to carry the bag.
Larger and thicker straps that are long enough to be worn over a shoulder make transporting the cooler bag easier. Some insulated cooler bags come with longer carrying straps as well as a handle, allowing you complete control over transporting your food and drinks.
Things to look for in the straps of your beach cooler bag:
Adjustable Straps
Removable Straps
Cushioned or Padded Straps
Insulation
It's important to look for a cooler bag that offers plenty of insulation. Thicker insulation will often do a better job of keeping items in the cooler nice and cold, even when exposed to the hot sun. You must consider, however, how the amount of insulation will affect the internal capacity of the cooler bag.
Bottom
While soft sides and a soft top make a cooler bag easy to pack, carry, and store, the bottom should be hard. A hard bottom not only makes it easier to store the bag on a flat surface, but it also helps with packing.
When you use an insulated cooler bag with a hard bottom, then you won't have to worry as much about items knocking into each other and falling over. This is important for when you're going to transport things that can make a mess when they spill.
Zipper
Not all zippers are equal, and some allow cool air to exit the cooler bag. Other zippers aren't waterproof, which means that the bag can easily leak. It's a good idea to look for a durable and large zipper that can handle being opened and closed regularly without breaking and that is going to offer some protection to the food and drinks inside the cooler bag.
You'll want the zippers on your beach cooler bag to be:
Waterproof
Durable
Large
Easy to Use
Pockets
Having extra pockets on the outside of an insulated cooler bag makes this bag work overtime. Not only will you be able to store cold food and drinks inside the bag, but external pockets make it easy to keep keys, dry snacks, and other items close at hand. This allows you easy access to both valuables and beach gear for all of your adventures to the shore.
Stitching and Corners
The stitching on a cooler bag as well as how durable the corners are will play a huge role in how long the bag lasts. Insulated cooler bags with reinforced stitching, especially on the corners, will last for a longer time without pulling apart. Packing heavy items in a cooler bag can cause it to fall apart, which is why it's smart to look for one with reinforced stitching.
Frequently Asked Questions
Why not use a hard cooler?
Taking a hard cooler to the beach is certainly an option, but that doesn't mean that it is the right decision for you and your family. A cooler bag is often lighter, which means that it can be easily carried, even when it is full. Additionally, these bags tend to be easy to compress when it's time to store them, which means that they don't take up as much space in the car or home.
How do you clean out a cooler bag?
It's important to clean out a cooler bag after every use so that they remain sanitary and safe for use. If there wasn't a major spill in the bag then they can generally be simply wiped or hosed out, making sure that all bits of food or liquid are removed before storage. Sticky spots need to be gently scrubbed out using warm water and a mild soap, which will remove any food or dried liquids without damaging the interior of the bag.
What are the differences in foam insulation?
The three main types of foam used in cooler bags are PVC, PU, and polyester. PVC is resistant to chemicals, grease, and oil, and it tends to be inexpensive to manufacture. PU is highly flexible and durable, and features an open cell design that allows it to breathe. Polyester is breathable and flexible but is stronger than PU, making it more expensive.
How can I make my food stay cold for as long as possible?
The type of insulation that is used in the construction of the cooler bag plays a huge role in how long food stays cold. Packing frozen ice packs will help to keep food colder, as will ensuring that everything was cold before it was put into the cooler. Make sure that once you are on the beach, you store the cooler out of the sun, as direct exposure will cause the cooler to heat up and the ice to melt. If you'd like more tips and tricks, we've written an article on this very subject!
Final Thoughts
When you are looking for a great cooler bag to take with you to the beach, then it is important that you make sure that there will be enough space for all of your snacks and drinks and that it will be able to keep everything cool for a long time. The YETI Hopper is not only easy to carry with you, thanks to its durable strap, but does an amazing job keeping your food cold. You won't have to worry about whether or not you'll be drinking hot water by the afternoon when you opt for this rugged, durable cooler bag. If the YETI model isn't for you, we recommend any of the other 5 options on this list for the ultimate beach trip possible! 
Are you planning a fun beach adventure where you'll be bringing your new cooler? Share it with us in the comment section below!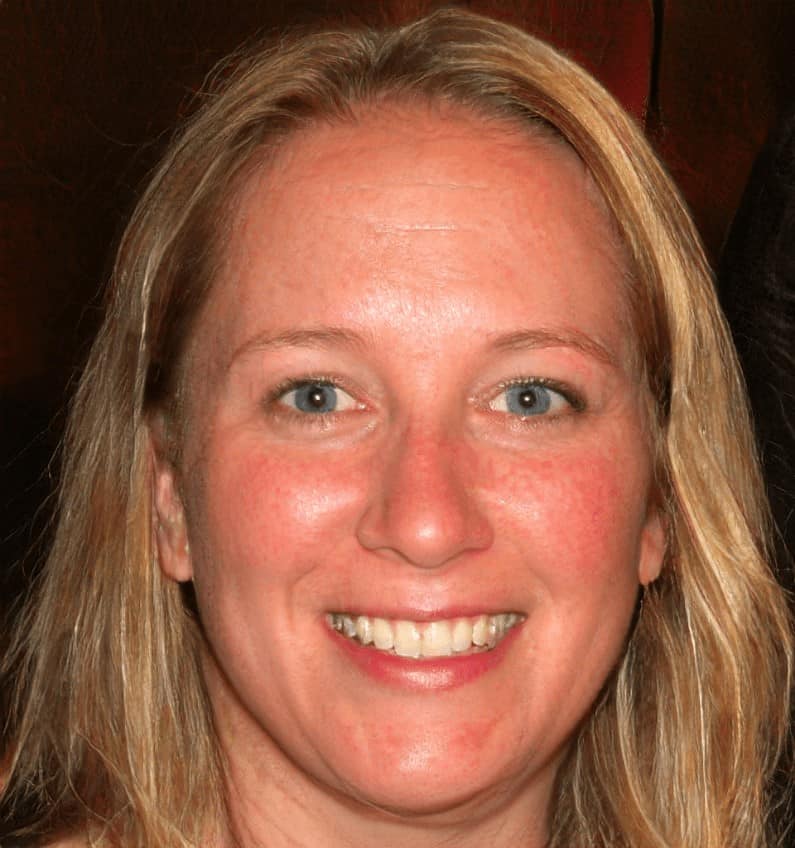 Megan Jones leads the editorial staff of Seaside Planet. They are a multidisciplinary team of outdoor adventurers, water sports lovers, and passionate beach goers. You can learn more about Meg and the rest of the editorial team here.