If you're planning an epic underwater adventure, you may be looking for the best camera for snorkeling. Capturing your fun experiences underwater is a great way to preserve memories, and a fun way to share them with others in stunning photography online or in print. While choosing the best camera for your dive can be overwhelming, we're here to help you navigate the many styles, features and options on the market today. 
Here we've gathered a product review for the 5 best cameras for your underwater adventures, and how to choose the right one for snorkeling. Find out everything you need to know below, and start exploring the lush marine world as soon as possible!
Comparison Chart
Timewarp, Slo-mo, and Live Streaming
Timlapse, Wi-fi, Anti-Shake, and Burst Photo
Flashlight, Anti-Shake, and Continuous Shooting
Timewarp, Slo-mo, and Live Streaming
Timlapse, Wi-fi, Anti-Shake, and Burst Photo
Flashlight, Anti-Shake, and Continuous Shooting
Best ​Camera for Snorkeling Reviewed
1. ​GoPro Hero 7
Founded in 2002, GoPro is a technology company based in California, US. It specializes in the manufacturing of high-quality action cameras, along with developing their video-editing software and mobile apps.
Product Highlights
Well known for capturing epic action photography, the GoPro Hero 7 lives up to the brand name for taking underwater photography down to a depth of 33 feet. The casing of this camera is waterproof, ensuring it's durability and function below the water's surface. Additionally, it features a Super Photo option, which applies local tone mapping, HDR, and noise cancellation automatically for the best possible underwater action shot. Along with fantastic underwater capability and function, this camera allows the user to explore hands-free through user-friendly voice control. This is ideal while handling other snorkeling gear like dive watches, or while adventuring with kids! In addition, GoPro added a Live Streaming option to the camera allowing you to share your adventures in real time with your Facebook following, friends and community. This is a fun and fantastic way to stay connected with other ocean adventurers, and an epic way to capture your experiences for lifetime memories.
One of the most unique features of this camera, HyperSmooth, stabilizes video by predicting your actions and correcting them. In return, you get very smooth footage without even using a gimbal.
The Hero 7 Black uses 12MP sensors to take stunning shots, and utilizes its wide-angle lens to make 4K60 video. Additionally, this camera can slow down the footage by 8 times, and it features a TimeWarp option for time-lapse videos, which you can speed up to 30 times. These added tools make capturing and sharing experiences even more fun!
The Good
This waterproof camera can speed up or slow down your 4K videos, stabilize the pictures through HyperSmooth, and live-stream your adventure. It even allows you to go hands-free with simple commands like, "Take a picture, GoPro."
The Bad
The downside to this camera is that it ​is a premium product that generally comes at a higher price point. ​But if you're looking for a high-quality option, this is a great choice.
2. ​AKASO Brave 4 4K Action Camera
AKASO is a U.S.-based brand that manufactures extremely high-quality yet affordable cameras. Among their most proud creations is the AKASO Brave 4 4K Action Camera.
Product Highlights
One of AKASO's leading cameras, the Brave 4 allows you to take 20MP photos along with ultra HD 4K 24fps and 2K 30fps video footage. With options like a single shot, burst shots, and time-lapse, you can capture all of your underwater adventures in creative and fun ways.
Along with the ultimate capturing features, this camera is also user-friendly and has a waterproof casing which allows functionality and durability down to a depth of 30 meters. Using the dive mode setting you can remove red light from the photos you take, and even preview them on the 2-inch IPS display screen. Additionally, the view angle is adjustable from 170°, 140°, 110° and 70° which is great for viewing a variety of environments. 
An added benefit to  this camera features a gyroscope maneuver for maximum stabilization of your images and video. The quality footage and content you capture is easy to share and edit, simply using a downloadable and free app for your phone or tablet. The WiFi signal on the device has a range of 10 meters, and it can even be connected to a TV through a USB or HDMI port. 
This whole camera package comes with 2 1050mAh rechargeable batteries, which can record up to 1.5 hours of footage.
The Good
The Brave 4 works perfectly well underwater and has one of the best audio performances among the cameras on this list. It has a wireless connection and an adjustable viewing angle. ​
The Bad
​Even though this camera features a 4K video option, the overall quality is not ​as great as we would like. The camera has been reported to have some problems with over-exposure,  as some reviewers note that the footage may be a little too bright.
​Final Thoughts

​If you're looking for the ultimate camera for underwater action photography, the GoPro Hero 7 is ​the product that stands above the rest. With its durable build, waterproof casing, and features even suitable for professional photographers, this camera is a steal. However, if you are looking for a ​more value oriented alternative, go for the AKASO Brave 4 action camera, or the other great cameras that made it onto our review list above. 
The Seaside Planet Community is dedicated to sharing the best unbiased reviews and guides to get water sport lovers adventuring as soon as possible. If this guide has helped you to choose the right underwater snorkeling camera, let us know in the comment section below.
Additionally, check out more underwater gear reviews in the
Snorkeling Gear Section
of our blog!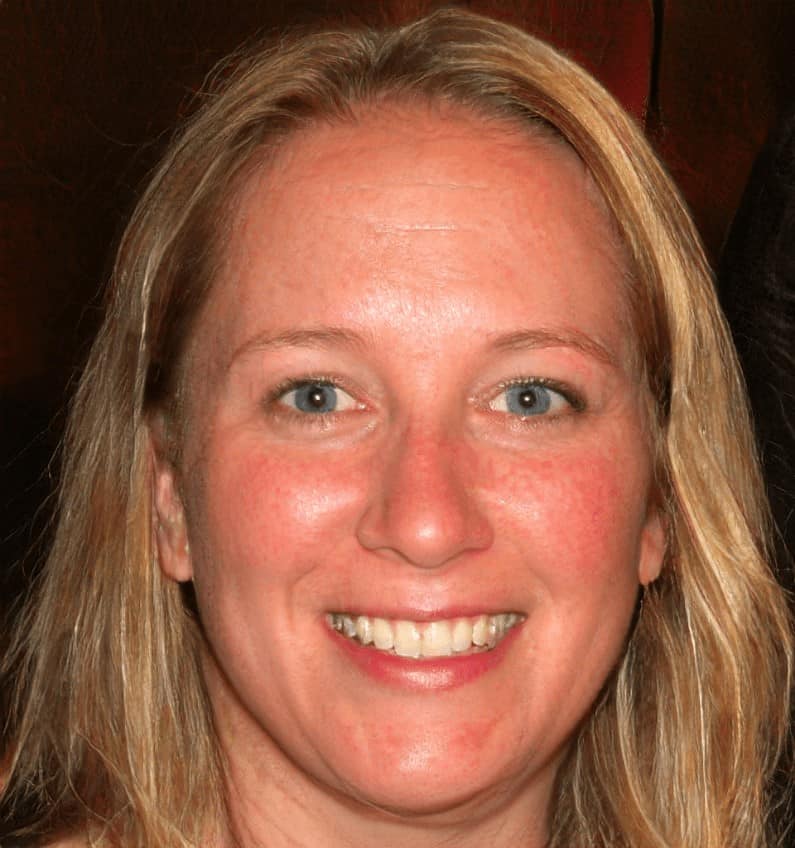 Megan Jones leads the editorial staff of Seaside Planet. They are a multidisciplinary team of outdoor adventurers, water sports lovers, and passionate beach goers. You can learn more about Meg and the rest of the editorial team here.