If you're in the market for the best bodyboards for big guys, you've come to the right place! Choosing the right board for your next adventure needs to be both large and durable enough to stand up to your weight and height on the water. While smaller riders will have a wider range of bodyboard style choices to decide between, larger riders need to ensure the board is suited to withstand their body for your safety, and to protect your investment. 
Because choosing a quality bodyboard for large riders can be challenging, we've created this guide to the 5 best boogie boards available for big guys and a simple buyer's guide to help you choose the best option for you. Use this guide to get yourself one step closer to your next beach adventure!
Comparison Chart
Morey Cruiser 42.5" Body Board
662 Beast Master Pro Bodyboard
Younger 41 inch Super Bodyboard
California Board Company Magnum 45 Bodyboard
Custom X Titan XPE Crescent Tail Bodyboard
200 Pound Weight Capacity
300 Pound Weight Capacity
175 Pound Weight Capacity
190 Pound Weight Capacity
240 Pound Weight Capacity
High Density Polyethylene
High Density Polyethylene
Morey Cruiser 42.5" Body Board
200 Pound Weight Capacity
662 Beast Master Pro Bodyboard
300 Pound Weight Capacity
Younger 41 inch Super Bodyboard
175 Pound Weight Capacity
High Density Polyethylene
California Board Company Magnum 45 Bodyboard
190 Pound Weight Capacity
High Density Polyethylene
Custom X Titan XPE Crescent Tail Bodyboard
240 Pound Weight Capacity
​​Best Bodyboards for Big Guys Reviewed
1. ​Morey Cruiser​
Review
Every bodyboarder has to start somewhere, and if you're just getting started learning how to bodyboard then you need to make sure that you have a durable and reliable board that you can trust. A quality bodyboard for beginners will help you learn this fun sport, and enhance your skills on the water. This board features a crescent tail that will ensure that the body is locked into position, making it great for any rider who wants to stand up, drop on a knee, or even lay down.
The slick bottom design of this board is hard and will allow you to cut through water quickly and easily, while still offering you all of the support that you need to stay on the water's surface. It's designed to prevent peeling, bubbling or chipping in the harsh UV rays from the sun, and to withstand marine elements. Additionally, it has a heavy weight limit of 200 pounds, making it ideal for tall and big guys who love bodyboarding.
2. ​Beast Master Bodyboard​
Review
Ideal for men who are at least six feet tall and weigh between 190-300 pounds, this bodyboard from Beast Master is one of the toughest and most durable boards available on the market. The slick bottom makes it easy to move through water effortlessly while the top deck is crosslinked so that you won't lose your grip, even when you have been in the water all day long. Additionally, the stringers provide excellent reinforcement to ensure that the board lasts for a long time and won't crack or break during use.
The included leash is fairly high-quality so users don't have to worry about losing their bodyboards out in the water. It also comes with wide-enough
neoprene
so that your wrist will be covered completely and the Velcro won't rub your skin. It can be difficult to find high-quality leashes that are ideal for bigger ​men, so this is a definite perk of this bodyboard. Made of a high-grade EPA foam core and featuring a thermoformed deck grip, this board is designed to be both durable and convenient to use. Additionally, it features channels and nose bulbs to help with your speed and maneuverability in the water.
3. ​Younger 41-Inch Bodyboard​
Review
This lightweight and highly portable bodyboard is incredibly rigid and stable in design. While some guys may shy away from it due to it only being 41" long, the rigidity provided by the board will ensure that riders of all sizes are supported in the water. The board feels very compact and is easy to maneuver through the water, due in part to the 60/40 rails. This makes it possible to show off some of your skills, and enhance your ability on the boogie board. The bright colors on this product make it easy to recognize your board from across the beach and will decrease the likelihood that you lose it. Additionally, this is great if you lose track of it in the water because you'll be able to spot it easily floating away.
Unlike other lightweight boards that have sacrificed quality and durability to shave off a few pounds, this board from Younger is surprisingly durable. This means that it will be able to stand up to use by a big guy without breaking or failing to support them during use. Additionally, the crescent tail on this design adds not only to the aesthetically appealing style of the board, but it also improves its use to stay afloat even in rough waters.
​4. ​​Magnum 45 Bodyboard
Review
The Magnum 34 Bodyboard is incredibly durable while still being very lightweight, thanks to the expanded polystyrene core. Additionally, the Polyethylene included on the bottom of the board allows for the board to travel much faster through the waves, which is great for users who are trying to get as much speed as possible in the water and those working to enhance their skills on the board.
Designed to provide plenty of speed, this board also features bottom channels specifically molded to improve quickness on the water. By using this bodyboard, users will find that they can easily cut through waves and water, no matter how turbulent, without losing control or slowing down. Additionally, to keep your board secured throughout your adventure this board features a durable wrist leash which attaches on a swivel which prevents it from kinking during use. It's comfortable and easy to wear, ensuring it won't chafe when worn for lengthy bodyboarding fun.
The crescent tail design of this board, along with the comfortable edge, provides ample room for kicking and better maneuverability in the ware. Molded with a contoured deck, thumb bulbs, and arm wells, this board has been designed to be very easy to use and to hold on to, even when the water is rough. The contoured design of this board isn't just comfortable, but it also makes it much easier for beginners to control it while learning how to bodyboard.
​5. ​Custom X Titan XPE Bodyboard
Review
Thanks to the design and the intelligent placing of additional stiffness in the Custom X Titan XPE bodyboard, riders don't have to worry about the board breaking or cracking when they drop down on it out in the water. This stability and durability is great for those who want to use it as a drop knee board. With very slick bottoms, this design helps bodyboards to cut through the water and pick up as much speed as possible. It has Surlyn Slick on the bottom of the board as well as molded channels to help glide along the surface of the water. Combined with the channels for additional speed and control, this board allows users plenty of power and speed when they are cutting through the water.
Along with a durable build and convenient design, the 60/40 rails on this board provide ultimate control on their ride. It doesn't matter how steep the face is, as the rails are designed specifically to help users stay upright, cut through the water, and maintain control. Since this board comes in two lengths, users can choose whether they want a smaller board with one stringer or a longer board with a double stringer. The extra strength and stability that the double stringer adds to the board makes this board a much better option, depending on the size and weight of the bodyboarder, as well as the conditions in which they will be bodyboarding.
Choosing the Best Boogie Board for Big Guys: Buyer's Guide 
With the growth in popularity of individuals seeking to experience the thrill of riding a wave on a bodyboard, has come the advancement in the design and construction of boards to accommodate a variety of skills, experience and body shapes. 
This has opened up the water sport to taller and heavier individuals, who require a board that is wider, longer and provides more buoyancy. With the focus on finding an appropriate bodyboard for bigger guys the following information should guide your search.
What To Look For
To assist you in the process of making the right decision for your personal circumstances the following information should assist you in your decision-making:
​Board Length
One of the most important aspects to focus on when finding the right bodyboard is the size of the board. To have success and enjoy bodyboarding, your board needs to support your body's weight and have enough area to allow you to comfortably stay on top of the board.
There are a couple of general rules you can follow to ensure you get a board that is a good fit and appropriate for you height:
Stand the bodyboard on the ground and it should reach up to your belly button; or
Holding the bodyboard out in front of you, it should extend from the top of your knees to your chin.
    Refer to the manufacturers weight capacity and sizing charts.
​Board Width
For larger individuals, you will need to ensure that the width of the board will sufficiently accommodate your body. The wider the bodyboard, the more buoyancy it will provide. Wider boards may restrict some of your ability to turn in comparison to narrower boards.
Other Factors
The length and width of a bodyboard are the primary concerns when choosing a board to accommodate a larger individual. The Seaside Planet article, The Best Bodyboards for Beginners, outlines additional factors to consider when purchasing a bodyboard, including the following:
Construction
Tail
Wave Size
Stringer
Materials
​Final Thoughts

Big guys searching for the best bodyboard need to make sure the board can support their weight, size and use on the water. You'll want to ensure the board you invest in durable, reliable and able to withstand your body and the waves. Additionally, choosing a model that's designed to enhance your bodyboarding skills is a great way to ensure you get the most bang for your buck, ensuring you won't need to purchase another board later down the road. Use this guide of the 5 best options available to get you one step closer to your next bodyboarding adventure!
We would love to know which bodyboard you decided to invest in, and how you like it on the water! Share your thoughts with us in the comment section below.
​Related: The Best Bodyboard Fins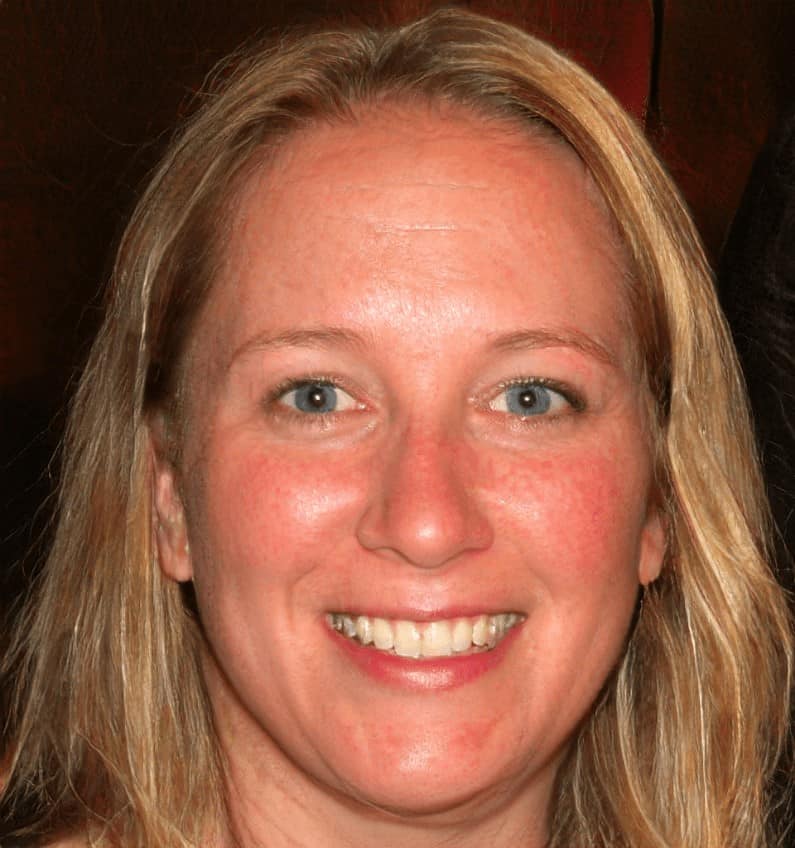 Megan Jones leads the editorial staff of Seaside Planet. They are a multidisciplinary team of outdoor adventurers, water sports lovers, and passionate beach goers. You can learn more about Meg and the rest of the editorial team here.