Finding the right bodyboard for your skill level is essential to your success and safety on the water. A quality bodyboard suited to your beginner needs on the waves will ensure you have the best time possible, and amplify your skills through practice and fun. While more advanced athletes use a certain style of board, those novice to the sport should invest in the best bodyboards for beginners to set themselves up for success.
Each bodyboarder will have a different comfort level catching waves in the ocean, especially since the size and strength of the waves plays a large role in your success and safety. Since it can be tricky finding the right board for you, we've created this guide to the best boards available and a simple buyers guide to choosing the right one for you. 
Here are 6 ultimate bodyboards for beginners on the market today:
Comparison Chart
THURSO SURF Lightning Bodyboard
Closed Cell Polyethylene Core
High Density Polyethylene
High Density Polyethylene
High Density Polyethylene EPS Core
180 Pound Weight Capacity
188 Pound Weight Capacity
200 Pound Weight Capacity
180 Pounds Weight Capacity
190 Pound Weight Capacity
145 Pound Weight Capacity
Closed Cell Polyethylene Core
180 Pound Weight Capacity
188 Pound Weight Capacity
High Density Polyethylene
200 Pound Weight Capacity
THURSO SURF Lightning Bodyboard
High Density Polyethylene
180 Pounds Weight Capacity
High Density Polyethylene EPS Core
190 Pound Weight Capacity
145 Pound Weight Capacity
Best Bodyboards for Beginners Reviewed
​1. ​​Wham-O Mach 7 Body Board​

Review

This is an iconic bodyboard that is known for being very easy to control, which makes it a great option for both beginners and more advanced riders who are in the market for a board that will offer them power, speed, and versatility. It is consistently rated one of the top bodyboards available in the world, and for good reason, as the size, shape, and durability of this board make it easy to use and incredibly powerful out in the water.
No matter the conditions of the wave, this board offers the perfect blend of strength, durability, and flexibility. Thanks to the single power rod stringer, the board will move and bend some in the water, which will allow the rider to have complete control over what waves they want to ride and how they want to maneuver their body. Unlike other bodyboards with double stringers, the single stringer still allows for a lot of movement and flexibility in the board while keeping the board sturdy and straight.
This board is ideal for all types of riders and can easily be used in all types of conditions, which makes it a great all-around board for a trip to the beach. Bodyboarders who are interested in a board that will work for them in many different conditions and is designed for all abilities will love how easily they can start using this Wham-O board without a lot of effort or training.
The channels and slick bottom have been specifically designed and reworked to ensure that the board provides a fast ride through any type of waves. Additionally, the slick bottom is incredibly durable, which means that even if the board washes up or runs aground, the strong and slick surface won't be damaged, which would compromise a bodyboarder's ability to catch the best waves.
With a strong PE core that is the perfect mixture of flexibility and strength, this bodyboard has been built to last and isn't at risk of cracking or breaking. The deep crescent shape of the tail allows riders to enjoy incredible control over their board, even when they are first learning how to ride.
Wham-O is known for paying attention to the small details, and that's something that really sets them apart from other companies. Their bodyboards are easy to use and have the strength and power necessary to support adults.
While this board doesn't come with a leash, it does allow for users to decide where they will be best served by a leash and to attach their own. It's easy to make a hole in the board without help, although some bodyboarders do prefer to take their board to a professional to ensure that the leash is attached securely. Thanks to the included directions from Wham-O, users can put their leash in the right location the first time.
​2. ​Own the Wave 'Beach Attack Pack'

Review 
Every bodyboarder has his or her own unique style and way to ride a board, and thanks to the design of this board from Own the Wave, it's easy for multiple bodyboarders to share the board or for an individual to attempt new styles. The curved crescent fin of the board isn't just designed to ensure that the board is comfortable when someone is prone, but also makes it possible for bodyboarders who are perfecting their drop knee style of riding.
The 60/40 rails provide a lot of control so that the board doesn't pop out from under the rider and get away when faced with a larger wave. This, in addition to the durable materials used, means that the board can easily withstand rough waves without being damaged or lost.
Additionally, the included leash is coiled and designed to prevent any kinks in its length, while the fin savers/tethers help to prevent fins from floating away when they are ripped off. Together, these features will give even new bodyboarders the boost of confidence that they need to tackle larger waves without worrying about losing control or losing any equipment.
Thanks to the slick bottom surface and the design of the bottom channels, this bodyboard will cut through water quickly and without a lot of friction. What this means for the rider is that they will be able to finally gain the speed that they have been craving without worrying about safety. Unlike other bodyboards where the bottom has all of the added features, the top of this board was specifically designed for safety and ease of use.
Since this board is made from durable materials and has a top that is easy to grip and to hold, bodyboarders of all abilities will feel the confidence that they need when on the board. With a strong inner core that offers some flexibility and movement, this board is fast and easy to ride.
Of course, taking care of the board will ensure that it lasts as long as possible, which is why it always needs to be left flipped upside down when in the sun for long periods of time. This will help to prevent any bubbling and will also serve to protect the core of the board from being damaged.
​3. ​Bo-Toys Lightweight Board
Review
​Designed to be not only bright and attractive, but also incredibly durable, this body board is perfect for any person who wants to get out in the water and ride a wave. It features a high-density polyethylene (HDPE) slick bottom that is perfect for going faster in the water. The channels that are cut into the bottom of the board allow for even more speed and control.
Even though it is longer, it has a relatively compact size, thanks to the smaller width of the board. This means that it is easier to control than other boards that tend to be oversized. Not only is this great for beginners, but it also means that more advanced riders will be able to tackle larger waves with confidence, thanks to the design and shape of this board.
The EPS core allows the board to remain rigid and firm without adding too much weight, which would make the board difficult to control. This core also helps users stay up in the water, as it is more buoyant, which gives a sense of security and also allows beginners to catch their breath.
With a strong leash and Velcro wristband, the board won't be able to get away, even if it is lost for a few moments in strong waves. The wristband is thick enough to remain comfortable and won't cut into sensitive skin when the board is dropped in the water.
​4. ​THURSO SURF Lighting 42" Bodyboard Package
Review
Beginners who don't have any of the equipment that they need to start bodyboarding will appreciate that they can have it all with this great package. Not only does the package include a high-quality bodyboard that is built to last, but it also comes with a swivel leash and a bodyboard bag.
The bag offers sun protection, which is great to help keep the board in good condition even during the hot summer months, and it also features a pouch on the front. This pouch is large enough to hold gear, sunscreen, water bottles, and more, freeing up hands when walking to the beach with this board.
Thanks to the high-quality foam material used in the construction of this board, it feels very comfortable on the chest, allowing users to really enjoy the ride without pain on their skin. The board itself has a rigid PE core as well as two FRP stringers, resulting in a very light construction that is buoyant and easy to control.
With a heat laminated deck that provides cushioning and also helps to prevent problems with delamination, this board is designed to last for a long time. The IXPE deck is 4mm thick and shockingly durable, which means that even crashing onto the sand and into small rocks won't easily damage the top of the board. The bottom is also heat laminated to prevent peeling and stop water from entering the board.
The responsive bottom skin on this board allows users to easily max out their speed in the water. Since the included swivel leash moves effortlessly with the board and the body, there isn't any fear of losing the board. The leash stretches out easily, allowing users to be safe in the water when they fall off and also allowing them to remain in control of their board so that they don't lose it.
​5. ​Lucky Bums Board with Leash
Review
Learning how to ride a bodyboard can be scary and intimidating for a beginner, which is why it's a good idea to opt for a bodyboard that is easy to use and doesn't require modifications before use. This board from Lucky Bums can be used right out of the box, which makes it easy for beginners to fall in love with bodyboarding without stressing out over any changes they need to make to the board. The core is engineered EPS and ensures that the bodyboard is incredibly lightweight and easy to use.
Because the bottom of this board is made from a very slick polyethylene, there isn't any problem with catching small or big waves. Additionally, the bottom is strong and reliable enough that you won't need to worry about it being damaged when you land on the sandbar. Since beginners tend to wipe out a lot, this decreases the stress they feel over taking care of their boards.
​6. ​Younger Super Bodyboard: Rigid and Reliable
Review
​Unlike other bodyboards for beginners that are ideal for children and young adults, this bodyboard offers all of the strength and power that adults need when they want to learn how to bodyboard. Because it is such a rigid board, it provides enough support for taller and heavier adults to remain above the water.
No matter what kind of wave conditions you are going to be in, this bodyboard can stand up to the abuse. It can even bottom out on sandbars without being damaged, which is perfect for beginners learning how to control their boards. The leash is comfortable and large enough to fit around an adult wrist, which means that you won't need to worry about it rubbing uncomfortably while you are out on the waves. Because the leash is securely attached to the bodyboard, there isn't any concern about it coming loose even in the harshest of waves.
Bodyboard Buyer's Guide
Bodyboarding is a great way to get out on the water and enjoy a fun workout, but beginners need to make sure that they have a board that is best suited to them. With so many different types and styles of boards available on the market, it's normal for bodyboarders to be confused about which is the right one for them. With a little effort, beginners can easily find the right board for them so that they will be safe on the water and can have a great time.
Size
The size of a bodyboard plays a huge role in how easily you will be able to stay on top of the board and whether or not it will support your body's weight. While some beginners think that buying a large board will help them stay up in the water easier, this isn't always true. A board that is too large can be difficult to control, leading to frustration and to dangerous situations when in the water.
Beginners need to look for a bodyboard that reaches to their belly button when it is standing on the ground. It's also important to consider the weight capacity and restrictions of the board to ensure that it can easily hold your weight.
Construction
The construction of a bodyboard plays a huge role in how easily it will handle harsh waves, as well as how long it will last when taken care of. The best boards for beginners will be made from polypropylene foam. This foam has been around for a while and creates boards that are incredibly strong and light at the same time.
While polyethylene foam is another common choice for boards, it generally doesn't result in a board that is as responsive in the water as it could be. Another good option for beginners who are looking to save some money on their new board is to opt for one that is a mix of polypropylene and polyethylene.
Tail
Many beginners are surprised to learn that the tail of their bodyboard plays a huge role in how the board moves through the water and how easy the board is to control. One of the most popular and common shapes is the crescent tail. This tail is great for beginners because it actually hugs the body when you are on it and provides a lot of stability and control when in the water.
It's easy to remember that tails that are wider will provide more stability in the water. Smaller tails, on the other hand, will provide an increase in speed. By remembering this, beginners can easily compare bodyboards and look for one that will provide them with the control that they want without choosing one that is too fast.
Rocker
The curve on the bottom of the bodyboard is the rocker. A board that will have more rocker will obviously be more curved on the bottom. While this means that the board will be easier to maneuver in the water, it also cuts down on the speed that the board can attain.
Boards with less rocker will go much faster through the water, but can be much more difficult to control, as they aren't nearly as maneuverable. Beginners need to look for bodyboards that have a good mix of the two, as both speed and maneuverability are important when in the water.
Wave Size
The size of the waves will play a huge role in which bodyboard is the best option to take out in the water, which is something that a lot of beginners don't think about. Large bodyboards are a good option for use with small waves, while large waves require a small board to be safe and to be able to easily control and turn the board.
Beginners need to look for a large board that can easily handle small waves before trying to tackle large waves, which can be dangerous. Once a beginner has gotten comfortable on small waves using a large board, then they can progress to a smaller option and try taking on more impressive and dangerous waves.
Frequently Asked Questions
Do I need to clean my bodyboard?
It's important to clean a bodyboard each time that it has been in the water to prevent it from being damaged. Salt from the ocean can easily build up on the board and begin to eat away at it, resulting in a board that needs to be replaced. Simply rinsing the board with fresh clean water is the best way to protect it from damage and to keep it in great condition for longer.
Can I use a surfboard instead?
Surfboards are generally over 5', which means that they are significantly longer than bodyboards, which tend to be under 4'. Trying to use a surfboard as a bodyboard isn't just difficult, it can also be dangerous. It's important to always use the correct board for the activity that you want to enjoy.
Why do I need to wax my board?
Waxing your bodyboard allows you to be much safer when you are in the water. The wax that you apply helps you to easily grip the bodyboard with your body when you're on it and will prevent you from accidentally sliding off of the end when you encounter waves. It's important to reapply wax each day that you are going to be using your bodyboard so that you can be as safe as possible.
Why is a leash necessary?
Just like with a surfboard, a leash on a bodyboard helps users keep track of the board if they come off of it in the water. This helps to prevent the board from being swept out to sea, which can easily happen in some cases. Simply attaching the leash securely to the board and then wearing the other end of it (either on your ankle or via a wrist leash)will allow bodyboarders to remain in control of their board. Additionally, a bodyboard leash ensures that you can stay away from the board when under water and not run into it, which can be painful and dangerous.

The Verdict
​To help you find the best bodyboards for those novice to the sport, and to reduce the time you'll spend researching, we've gathered this guide to help you dive in as soon as possible. Getting into the waves and learning your way around a bodyboard is best done with the right gear, and by choosing one of these 6 options you're sure to have a good time Learning how to bodyboard shouldn't be stressful but it can be if you are not prepared with the right equipment.
When you invest in any one of these ​boards, you will find that learning how to bodyboard is a lot easier than you thought; however, the​ Wham-O Mach 7 bodyboard is the best one to learn on. This bodyboard is incredibly comfortable to use and is great for beginners who are interested in learning new skills as soon as possible. Because it can be so easily maneuvered, you will be able to improve your bodyboarding quickly without having to buy a new board to meet your needs. Overall it's a quality board that is great for beginners while still providing good performance and enjoyable riding experience.
If you're interested in learning more about other bodyboarding gear and guides, check out other Seaside Planet articles which are unbiased and up to date! Articles like the
What You Need to Know about Bodyboarding
, and the
Best Wetsuit for Bodyboarding
,
How to Practice Bodyboarding at Home
, and
Tips and Tricks for Learning How to Boogie Board
are sure to get you hitting the waves as soon as possible!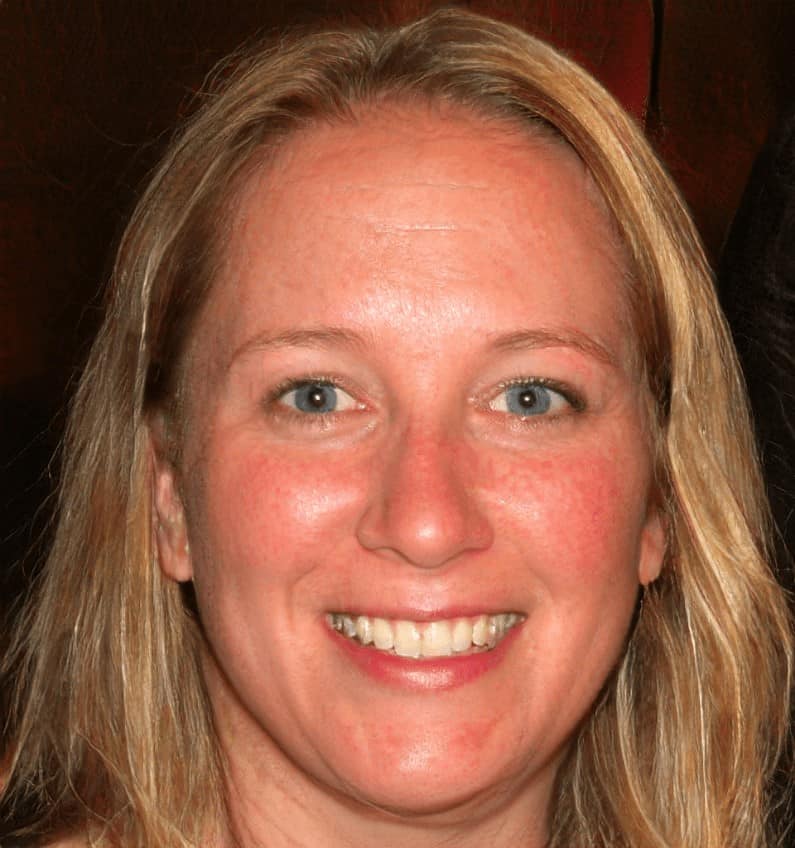 Megan Jones leads the editorial staff of Seaside Planet. They are a multidisciplinary team of outdoor adventurers, water sports lovers, and passionate beach goers. You can learn more about Meg and the rest of the editorial team here.