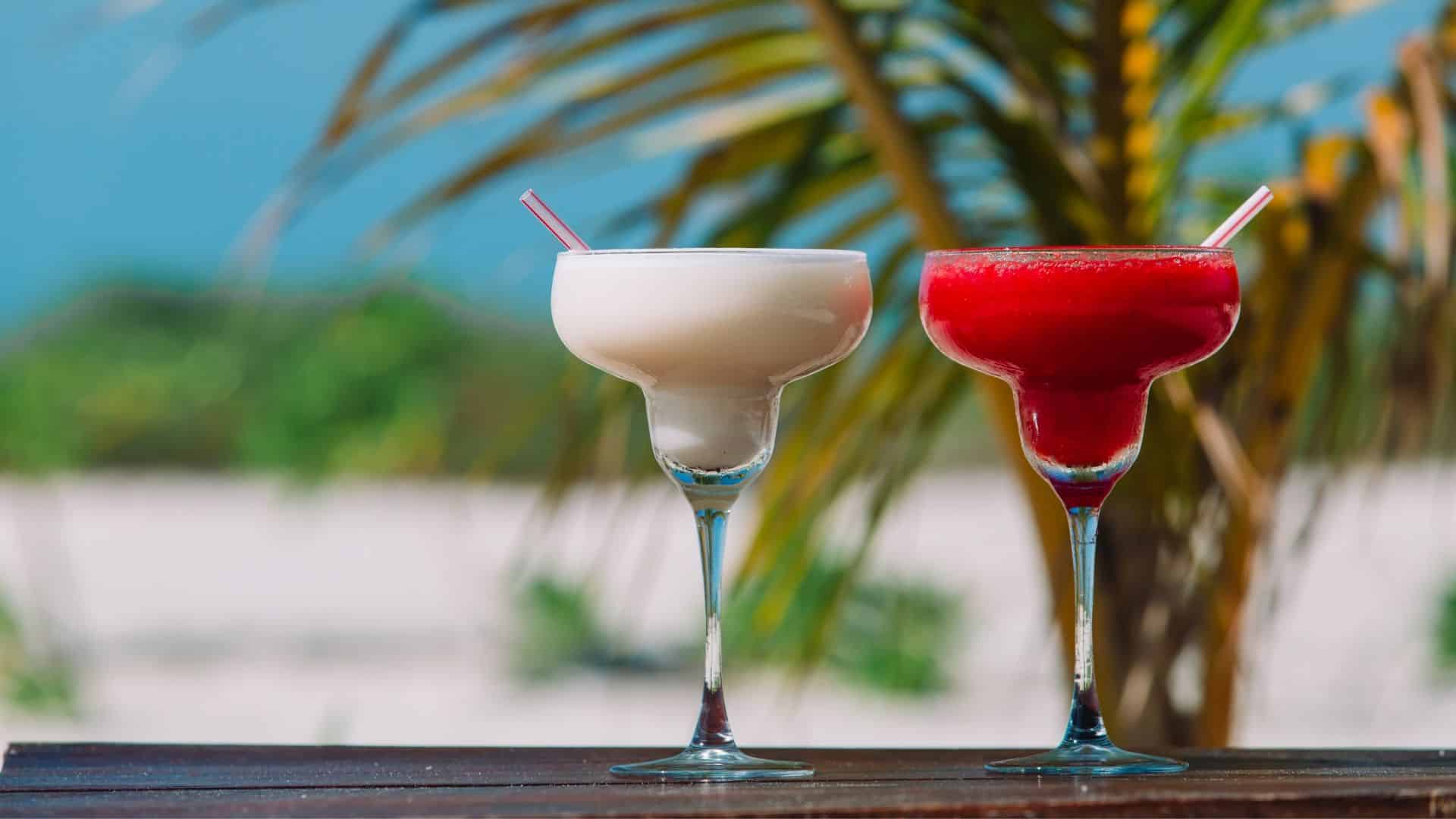 If you know a thing or two about cocktails then you're aware a frozen margarita tastes better than a regular one. But here's the catch—only if prepared right. What then makes a good frozen margarita with a uniform pureed mixture? The answer is simple—a quality blender.
If you expect to impress your guests with mind-blowing cocktails, you'll agree only the best blender for frozen margaritas will do. But how will you know which one will give your drinks just the right slushy consistency?
Before buying a blender, bear in mind there are different types for different purposes. Choosing the first one you see on the shelf isn't advisable as it might not be suited for frozen drinks. Have a look at our recommendations below. Hopefully, you'll find one that helps you get it right.
Comparison Chart
Margaritaville Key West Frozen Concoction Maker with Easy Pour Jar and XL Ice Reservoir
Margaritaville DM1946-000-000 Jimmy Buffet Signature Edition Frozen Concoction Maker, DM1946, Metallic
Margaritaville Tahiti Frozen Concoction Maker, DM3000
Best ​Blender for Frozen Margaritas Reviews
1. ​Margaritaville Key West Frozen Concoction Maker with Easy Pour Jar
Review
Treat yourself to a margarita with the perfect consistency by selecting this model. Unlike most types that crush ice, this blender has a premium crafted blade which shaves the ice for a smoother and delicious result. Ask any mixologist and they'll tell you the importance of choosing a high-performance blender if you want finely crushed ice in your margarita that resembles snow. Why? This type is designed for frozen drinks and it's characterized by powerful motors and fast-spinning blades.
We love that you can add your personal touch to the drinks by using the manual settings to create your desired consistency.
This blender does everything for you from shaving the ice to automatically blending it. You only have the simple task of adding in your favorite ingredients. But this whole process might overwhelm it causing it to jam from to time so don't overdo it.
Impress your guests with restaurant-quality cocktails of varying concoctions thanks to the limitless recipes provided. It has an easy-pour jar for your convenience and four pre-programmed drink settings.
This blender has a 1-year limited warranty; it's no secret that electronic devices will eventually break down and the only thing you can do is prepare for this by choosing a blender covered by a warranty of a reasonable period. High-performance blenders may be covered for up to 8 years while the cheaper ones are covered for less than a year.
Margaritaville Key West Frozen Concoction Maker with Easy Pour Jar and XL Ice Reservoir
Makes up to 2.5 pitchers of frozen concoctions thanks to its extra-large ice reservoir
Creates premium shaved ice rather than crushed ice like a blender, for an authentic frozen concoction experience
Includes 4 pre-programmed drink settings, plus automatic shave 'n blend cycle and manual blend only/shave only cycles
Easy-Pour Jar allows you to mix your concoction, then just pop open the hatch and pour it
Measures 9 x 14 x 19 inches; all parts dishwasher safe; 1-year limited warranty; powered by 450 watts
2. ​Margaritaville Jimmy Buffet Signature Edition
Review
Prepare up to three pitchers of delicious frozen drinks with this blender that has an extra-large ice reservoir. By opting for this model you'll not only prepare but serve your cocktails like a pro with no messy drips thanks to the easy-pour jar.
The blender has a pre-programmed cycle where you can decide to prepare between one and three drinks. All you need to do is switch it on, and it does the rest.
When shopping for a blender, you'll find some that have speeds which range anywhere from 300W to 1,000W. However, note that higher power doesn't necessarily mean better performance. Rather focus on the design – for instance, the shape of the container and blade as these factors influence performance better than power. This one has 450W of combined shaving and blending power which prepares up to 36 ounces of drink.
Make any cocktail you want by selecting this blender which allows you to make anything from margaritas to mudslides using the multiple drink settings.
Because of the design— particularly the push buttons—this blender collects some grime and dirt in the crevices. As a result, it might be a bit difficult to clean. You can, however, take comfort in knowing that it's dishwasher safe which hopefully lessens the cleaning hassle.
Sale
3. ​Margaritaville Tahiti Frozen Concoction Maker
Review
This blender makes it so easy for you to make a cocktail at just the press of a button. You can expect to prepare a restaurant-quality cocktail in the comfort of your home by selecting this blender.
It has more than six automated drink settings which means you can prepare a cocktail that will suit your mood and the occasion. You can make anything from a mojito, daiquiri, margarita, colada, mudslide to a smoothie. Because of the 24-ounce blending jars it'll automatically create up to 72 ounces of frozen drink per cycle.
Since it's programmed to shave just the right amount of ice and blend the perfect mixture, it'll give you the correct consistency every time.
Aside from impressing your guests with the perfect cocktail, show off a little with this blender which blends in style. This is because of the rotating ice chute which is quite spectacular to view while it's working.
The material of the blender is very important because certain materials aren't as durable. Though this one is made of premium bamboo wood and brushed aluminum finishes the dispenser might not last as long as you expect.
Luckily it does come with a 1-year limited warranty so you if it happens to malfunction you can take it in for repairs.
Sale
Margaritaville Tahiti Frozen Concoction Maker, DM3000
Three 24-ounce blending jars automatically creates of 72-ounce of frozen drink per cycle
Capability to create 6+ different drink types (margarita, daiquiri, colada, mudslide, mojito, smoothie)
Rotating ice chute creates spectacle appeal
Constructed from premium bamboo wood and brushed aluminum finishes, polished stainless steel accents and heavy duty die-cast components
Measures 19.34 inches by 19.5 inches by 19.5 inches; Limited 1-year warranty
​Final Thoughts
Based on the above reviews, which one do you think will make your margarita just right? Our votes are in favor of the Tahiti Frozen Concoction Maker. Why? It shaves your ice and blends your drink to perfection, and you can expect the right consistency each time. Its durability is a winner so you won't have to make another purchase for a long time.
Now you no longer have to visit a restaurant to enjoy a quality cocktail. Choose the right blender and bring the tropical experience into your living room.