Are you looking for the best binoculars for beach adventures? We can help! The views seaside are something you don't want to miss, and by investing in a quality pair of binoculars, you'll create an uninterrupted view. Whether you'll be whale watching from the Pacific shore, or bird watching on the beaches of the Gulf Coast, binoculars can enhance your visual experience and bring you closer to the action.
With advances in technology and no shortage of options on the market today, it often becomes overwhelming choosing which product you should invest in. Which pair will give you your money's worth? Which pair will give you the clearest view? Here we've gathered reviews of five of the best options on the market today, keep reading to find out more! 
Comparison Chart
Occer 12 x 25 Compact Binoculars
Skygenius 8 x 21 Small Compact Lightweight Binoculars
Eyesky 10 x 42 Professional Waterproof Binoculars
Bushnell H2O Waterproof Compact Binoculars
2.35 x 4.14 x 3.62 inches
5.31 x 4.92 x 2.04 inches
8.58 x 4.25 x 4.25 inches
5.00 x 4.00 x 2.75 inches
Objective Lens Diameter 25mm
Objective Lens Diameter 21mm
Objective Lens Diameter 42mm
Objective Lens Diameter 50mm
Objective Lens Diameter 25mm
Focus System Center & Right Eye
Focus System: Center Focus
Focus System: Center Focus
Focus System: Center Focus
Focus System: Center Focus
Field of View 304ft/1000yards
Field of View Apparent 36.7 degrees & real 3.8 degress
Occer 12 x 25 Compact Binoculars
Objective Lens Diameter 25mm
Focus System Center & Right Eye
Skygenius 8 x 21 Small Compact Lightweight Binoculars
2.35 x 4.14 x 3.62 inches
Objective Lens Diameter 21mm
Focus System: Center Focus
Eyesky 10 x 42 Professional Waterproof Binoculars
5.31 x 4.92 x 2.04 inches
Objective Lens Diameter 42mm
Focus System: Center Focus
Field of View 304ft/1000yards
8.58 x 4.25 x 4.25 inches
Objective Lens Diameter 50mm
Focus System: Center Focus
Field of View Apparent 36.7 degrees & real 3.8 degress
Bushnell H2O Waterproof Compact Binoculars
5.00 x 4.00 x 2.75 inches
Objective Lens Diameter 25mm
Focus System: Center Focus
Best Binoculars for the Beach Reviewed
1. Occer 12 x 25 Compact Binoculars with Low Light Night Vision
Review
First on our list of quality beach binoculars is this high-powered Occer pair. If you're serious about your bird watching, or any other seaside activity, add these high powered binoculars to your collection right away. This product is highly rated for not only being compact, but also lightweight and easy to carry along on your adventures.
The intent of binoculars is to see things clearly regardless of their distance, right? With that said, these binoculars have a magnification of 12X. You may be wondering what that means. It means you can view a distant object 12 times larger than you would if you were not using binoculars.
With this product, you'll enjoy a crisp view thanks to the 25mm objective lens and large eyepiece. The size of the objective lens is important because larger lenses collect more light than smaller lenses. As a result, objects will appear brighter if the binoculars have a large objective diameter.
For your convenience, this pair comes with a neck strap to carry them with ease if you don't want to  tuck them away in your pocket. This brand's exterior is made of non-slip rubber armor giving you a comfortable, durable, and secure grip. The rubber also makes them waterproof, shockproof and long-lasting.
Enjoy crisp images with no color distortion with the multi-coated lens. You will find, however, that visibility is limited during dark periods of the day.
2. Skygenius 8 x 21 Small Compact Lightweight Binoculars 
Review
This lightweight pair of binoculars is the most portable type you'll find on the market today. Foldable and small enough to fit inside your pocket, carrying this pair along with beach gear is a breeze.
Designed for short distance viewing, these binoculars are perfect for a number of outdoor activities including climbing, bird watching and dolphin watching from the beach. Your kids can also join in the fun, as this pair of mini binoculars are user-friendly. Additionally, the attached strap makes carrying binoculars along outside of pockets easy and convenient..
Enjoy a large field of vision of up to 1,000 yards. You'll agree the area you're able to see when you look through your binoculars is important; it should enhance, not limit, your view of the area, right? This view, commonly known as field of view, is determined by the size of the lens and magnification.
Put simply, larger lenses equate to a larger field of view, and this pair certainly doesn't seem to disappoint it's customers! Thanks to the 8x magnification and 21 mm objective diameter lens you can enjoy an exceptional view, using a lightweight and compact piece of equipment.
However, note that you might need to practice adjusting the smooth center focus knob for a better view. Reviewers note that the focus can be a bit finicky, so take the time to practice ahead of time before your adventure to set yourself up for success
3. Eyesky 10 x 42 Professional Waterproof Binoculars
Review
Though a bit heavier than the other models, these high-performance binoculars offer you powerful magnification to see even the furthest sights — as far as 1,000 yards away.
You can expect images with exceptional contrast and brightness if you choose this pair, because they have coated lenses designed to enhance color. Binoculars worth buying have at least one coat over the lens which results in protection from scratches which will interfere with your view, and compromise the lenses. Because of this feature, the Eyesky binoculars will last longer.
The rubber armoring makes this pair of binoculars easy and comfortable to hold and it gives them a durable and shockproof feature. You can easily focus on your target objects by using the large center focus knob. Take the time to practice with the focus before your outing, as it can be a bit finicky.
If you wear glasses, you'll get a full view without straining your eyes by using the long eye relief feature and twist-up eyecups. This is one feature you might want to consider if you wear glasses, and why this pair made it onto our list of recommendations. Picking binoculars that have sufficient eye relief means you can enjoy the same field view as everyone else.
You don't have to worry if the waves splash onto your binoculars because they're 100% waterproof. Depending on the environment, binoculars are often exposed to harsh weather elements resulting in extensive damage. This pair is designed to withstand water, sand and other elements thanks to the high-grade rubber material.
4. Nikon 8252 ACULON A211
Review
Being able to see things that are far away without sacrificing sight quality can be tricky, but these binoculars from Nikon perfectly fit the bill. They feature a central focus knob that is smooth and easy to operate, allowing users to quickly focus and move rapidly from one focal point to another. This is especially great when viewing birds or marine animals who're moving quickly through their environments.
The zoom lever is mounted on the eyepiece and makes it incredibly easy to change magnification levels from 10x all the way to 22x, making finding your preferred subject easy. This is one of the many features that set these binoculars apart from others, and make them so comfortable and easy to use.
The lenses in these Nikon binoculars are designed to be more lightweight than traditional compositions, and also enhance the brightness of the image. This means that they are wonderful to use in both high and lower light conditions, making them great for sunrise and sunset viewing. Users will also be able to see fine details with ease when looking through these binoculars.
In addition to allowing fast zoom and focus, these binoculars are designed to be very ergonomic and comfortable to use for longer periods of time and throughout the day. They have rubber eyecups that turn and slide so that users can adjust the fit, and so that they don't suffer from eye strain or pain when using the binoculars.
One problem with a lot of binoculars is that they aren't designed to withstand all kinds of weather, but these Nikon binoculars can easily withstand rough conditions without any problems. They feature a non-slip rubber coating that keeps them from becoming slippery even when used in light rain or fog, and their durable design holds up to the elements.
Not only are these binoculars comfortable and easy to use but they are backed by Nikon's no-fault repair and replacement policy. This means that Nikon stands behind these binoculars and will repair or replace them as long as long as the damage meets the outlined criteria, which is great for users who want to take their new binoculars out into the field and into extreme conditions.
5. Bushnell H2O Waterproof Compact Binoculars
Review
Taking binoculars to the beach, out on a boat, or even just in humid locations can always feel a bit risky, as they can easily be ruined when salt water gets into them. Luckily, these binoculars have been designed to prevent any water damage from occurring, making them a great option to use seaside, or  even in very humid conditions.
Not only are they waterproof and designed to be very easy to hold onto when wet, but they have multi-coated optics that provide great light transmission without causing blurred vision. This means that users will be able to use these binoculars even in lower light conditions and still be able to see objects in the distance with ease.
They feature 8x magnification as well as 25mm objective diameter, which allows users to easily focus on items to see the fine details. With a 12mm eye relief and 15-foot close focus distance, users can focus not only on objects far away but also ones closer by.
The large center knob provides focus adjustments, and it's easy to grip and turn. Thanks to its central location on the binoculars, it is easy for both right- and left-handed users to turn the knob to focus and improve their vision.
Eye pain and strain can be very common when using binoculars but these are designed to be comfortable on the eyes. The soft twist-up eyecups provide comfort when using the binoculars for long periods of time and are designed to completely block out light from entering near the eye, which can make it difficult to focus.
Not only are they incredibly powerful and surprisingly easy to use, but these binoculars are very lightweight, which makes them perfect to wear around the neck or to pack into a backpack with other gear. At 0.75 pounds, they are easy to carry and are perfect for younger users, and they won't be too difficult for users to hold up while looking through them.
Choosing the Best Beach Binoculars: Buyer's Guide
Heading out for a day at the beach will provide you with a wide range of things to see and observe. The challenge is to find binoculars that will provide you with a close up view of the surf, people, wild life (dolphins, whales, seabirds, etc.), and object on the water (boats, jet skis, parasails, surfers, etc.).
Optimally, you will want binoculars that provide a wide field of vision and the right level of magnification power and lens diameter. While you're at the beach, your naked eye, unfortunately, will not provide you unobstructed, close-up views of far off objects. Thus, you will need a versatile binocular that can withstand the beach environment, is flexible enough to function effectively for various purposes, and provides a good value.
To assist you in finding the best binoculars for your time at the beach the following information is provided to help you in making your decision:
Magnification Power
One of the most important factors to consider is the magnification power of your binoculars. Typically, you'll find binoculars that have magnification levels from 5-10x.  The magnification level represents how much closer an object will appear compared to the unassisted eye.
For example, a binocular with a magnification level of 10x will make the object you are viewing appear 10 times closer. A dolphin swimming and jumping in the water 800 feet away, using binoculars with a 10x magnification, will make the dolphin appear like it's 80 feet away.
Deciding what magnification is best for you should also involve consideration for how and under what circumstances you will be using the binoculars. A lower magnification level provides a more stable view that is easier to control. This is especially important if you plan to be using your binoculars while you are on a boat or if you plan to be moving (i.e. walking on the beach) while you are using them. 
The higher magnification allows you to see further but if you are moving or bouncing it will be more difficult to control your view. If you are unsure and new to using binoculars a safe option is to choose binoculars that offer between a 7-10x magnification level as a starting point. 
Another option is to consider possibly purchasing binoculars that allow you to zoom in and out, offering a range of magnifications. You can adjust your binoculars using a mid-range magnification to locate objects and once focused on the object you can zoom in the view to see a more detailed perspective.
Objective Lens Diameter
When you are searching for a pair of binoculars the first number shown, for example a 10x42, 10 is the magnification level and the second number, 42, is the lens diameter in millimeters. The larger the diameter of the lens, the more light that is captured by the binoculars. The importance of a larger diameter is the increased ability to see in circumstances where there is low light levels (i.e.evening, dusk or dawn).
Another important factor to consider regarding the size of the lens is that the larger the diameter, the heavier the binoculars are likely to be. A good starting point is a mid-range binocular with a 35-55 mm lens that will provide a relatively lightweight binocular with enough viewing light for overcast, evening, dusk or dawn times of the day.
Field of View
Another important factor to consider is the field of view your binoculars will provide. The field of view is how much of the water or landscape you can see through the binoculars at one time. 
Due to the wide and vast area at a beach you will most likely need to view and take in a large area at one time to successfully locate a specific object. The visibility your binoculars provide is measured in degrees, which calculates into the higher the degree the better the field of vision.
Waterproof
The environmental conditions at the beach, especially the ocean, means your binoculars are going to be exposed to salt, water, sand and moist, damp, or humid conditions. Although, if you're extremely careful and do a good job of maintaining your equipment, you can go with binoculars that are not waterproof but we would recommend choosing a waterproof model.
Waterproofing refers to a protective seal for the inside lens, that helps to avoid corrosion and create a blurred or foggy view. A waterproof pair of binoculars consist of an O-ring that provides a seal around the edges of the lens that prevents water from penetrating.
You may want to consider binoculars that are also fogproof, especially if you are a surfer heading out for an early morning adventure or to do some dolphin watching during their morning feeding. Fogproof binoculars have a nitrogen insert in the lens that prevents the lens from fogging up under humid conditions or drastic temperature changes. 
Lens Quality
Because the conditions can be challenging and even harsh at the beach for any items you bring along, finding a pair of binoculars that have fully coated lenses is important. How well your binoculars perform will ultimately depend on the quality of the lenses. The quality of a lens is determined by the type of glass used in designing and constructing the binoculars, along with a protective coating. 
Eye Relief
The term eye relief, relative to binoculars, describes the distance your binoculars can be held away from your eyes while still allowing you to see through the binoculars. A longer eye relief may be desirable if you find it more comfortable to hold your binoculars away from your eyes (i.e. you wear glasses, long eye lashes, etc.).
Price & Durability
Determine your budget when you begin your search. Binoculars vary greatly in price and quality. Often you get what you pay for, especially when you are buying binoculars for the beach. Due to the demands of the environment and the areas and objects you wish to view, purchasing quality binoculars will be important. 
The design, construction and materials used are important considerations. The heat and UV rays of the sun, saltwater, sand, humidity and a host of other factors will impact how durable, long lasting and effective your binoculars will be. Purchase a quality pair of binoculars, with the components listed above and also review the warranty offered as part of your decision-making. 
Final Thoughts
Binoculars provide us with a great opportunity to get a deeper and clearer view into the natural world around us. They let us go one step beyond what we can see with our eyes, and feel up close and personal with the action. Adventurers and nature lovers around the world benefit from binoculars, and you can too! Use this guide to get one step closer to your next outdoor adventure, and memories that'll last a lifetime.
Are you looking for other beach reviews like the
best beach cruisers
,
best beach frisbees
, or the
best beach water bottles
? We've got you covered! Take a look around the Seaside Planet Blog for endless beach fun, adventure, advice and how-to's. Additionally, join the community and share your thoughts and comments with us in the comment section below!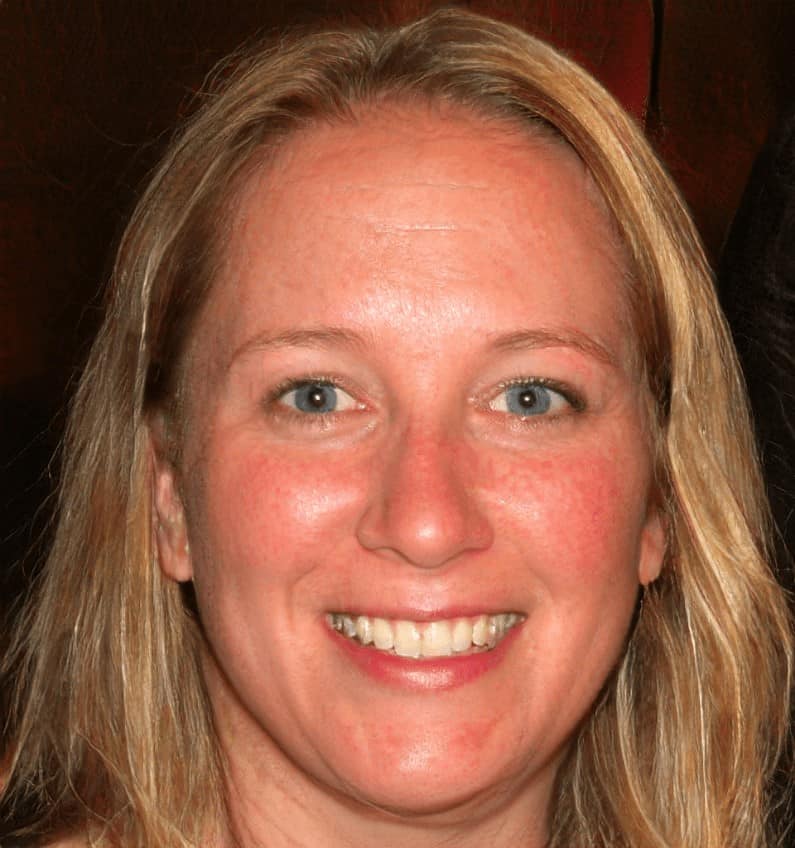 Megan Jones leads the editorial staff of Seaside Planet. They are a multidisciplinary team of outdoor adventurers, water sports lovers, and passionate beach goers. You can learn more about Meg and the rest of the editorial team here.