If you're new to the fun sport of wakeboarding, you're probably wondering what the best beginner wakeboard is to get started riding and to develop your skills on the water. It's important to understand and appreciate that not all wakeboards are suited for every rider, and it's crucial to your safety and success on the water that you choose a model that suits your body type, skills and abilities. Because it can be overwhelming choosing which board is right for you, here we've gathered five of the best wakeboards for beginners on the market and a simple buyer's guide to help you decide which is right for you.
Here is everything you need to know about wakeboards designed for beginners, and reviews of the top products to get you on the water as soon as possible:
Comparison Chart
Hyperlite Machete Wakeboard
Humanoid Huxtable Wakeboard
Hydroslide Black Widow Wakeboard
Quad Channel & Twin Tip Design
Hyperlite Machete Wakeboard
Humanoid Huxtable Wakeboard
Hydroslide Black Widow Wakeboard
Quad Channel & Twin Tip Design
​Best Beginner Wakeboard Reviewed
1. ​Hyperlite Machete Wakeboard 
Review
The Hyperlite Machete Wakeboard is a great beginner board that provides all the basic needs for a first time rider, as well those looking for some serious advanced riding  This board will not only meet the needs of individuals new to the sport but will continue to provide a quality board as you attain more advanced skills.  
They Hyperlite Machete is packed with some great features that make this wakeboard standout. The board focuses on maximizing stability for the beginning rider, while also providing an explosive pop coming off a wake. It's notable that this wakeboard the bindings are designed for comfort and responsiveness, even in challenging conditions.
The Hyperlite has four removable fins that provide exceptional control while also having a true step down edge that will maximize speed for entering a wake or maneuvering in and out of turns. The board also has a three stage rocker that will allow you to accelerate with power coming out of the wake.
As with all quality products, Hyperlite provides a one year warranty against any manufacturing defects.
2. ​O'Brien System Wakeboard
Review
The O'Brien System Wakeboard is an excellent wakeboard for beginners.  It provides ease in handling the board whether you are putting in or taking it out of the water. The ride is very stable making it ideal for individuals new to the sport.
The O'Brien features a continuous rocker, providing great stability, dual molded channels at the tip and tail, and dual zone laces. With an even curve throughout the entire board, the balanced rocker line provides amazing consistency, ease of control and a smooth predictable ride and burst coming out of a wake.
The dual molded channels help to direct the water flow under your board, providing consistent tracking and easy edging. The O'Brien wakeboard system has an extra buoyant foam care that greatly enhances the ease of getting up and out of the water. The 5 point adjustment binding system provides a snug, custom and comfortable fit.
O'Brien provides a one year warranty that the product is free from defects in materials and workmanship.
3. ​​​Hyperlite Wakeboard Agent
Review
If you are looking for a wakeboard that will adjust to your riding style, over time,  from being a beginner to advancing to an intermediate and eventually a skilled wakeboarder, the Hyperlite ​Agent is a great option.
Th​is is a quality board that can handle the wake, is strong and highly durable. With four removable fins this wakeboard provides flexibility to adjust to your riding style while giving you great maneuverability and control making turns. 
This wakeboard is designed and constructed using a three stage rocker system that will allow you to explode coming off a wake or out of a turn. This system provides a very stable platform that minimizes resistance for a smooth, quick ride through flat areas. The board is lightweight and very thin that results in the reduced resistance and drag. All of this adds up to helping to generate more speed, while providing greater control.
​4. ​Humanoid Huxtable Wakeboard
Review
The Humanoid Huxtable Wakeboard is a brand that is manufactured and distributed right here in the United States. The board is a quality design, is durable and a learner profile, making it ideal for beginners.  
This wakeboard features a continuous rocker, a tapered tip and tail, and is lightweight and flexible. The continuous rocker provides for softer landings, while also allowing you to glide across the water much faster and providing a consistent pop coming off a wake.  Additionally, the tapered tip and tail creates a powerful snap, soft landings and more maneuverability and control during turns. The lightweight design and flexible construction creates the ability to carve and turn more freely. 
Humanoid offers a large selection of sizes to choose from, as well as several unique designs and colors. 
​5. ​Hydroslide Black Widow Wakeboard
Review
The Hydroslide Black Widow is designed for the beginner, as well as the intermediate wakeboarder. The versatility provided by this board makes it an excellent choice for the beginning rider. This board has a quad channel, which provides for stability and a twin tip design that will support the novice rider.  
This wakeboard features adjustable bindings, a secure fit and twin tip that maximizes maneuverability. It's also been designed to be very forgiving, ideal for individuals who are new to the sport. The bindings provide a secure fit, which is critical when learning to ride a board and when attempting turns, tricks and jumps. 
The quad channel bottom allows water to flow smoothly across the bottom of the board. This board has a two fin design that makes the board stable and easy to get up on, while still allowing you to perform tricks. This board comes with a one year manufacturer's warranty.
​Choosing the Best Wakeboard for Beginners: Buyer's Guide
When you are just getting started with the fun sport of wakeboarding, choosing a board designed for beginners will greatly enhance your ability and the skills necessary for success on the water. The construction is done purposefully to make it easier to control the board and maintain your balance, where more advanced boards are better suited for tricks and for speed. Beginner wakeboards tend to also be more budget friendly, when compared to more advanced models. 
The three key things a novice wakeboarder will want from their board are:
Stability: A critical feature for any beginner wakeboard is to provide stable performance. The board should track on a straight line through the water. As a beginner learning to maintain your balance is important to your gaining confidence. A beginner board should be very stable.
Bindings: Your wakeboard bindings should provide a secure hold while providing a comfortable fit. Poorly designed or constructed bindings are sure to limit your success and confidence on your board.  
Design and Construction: As a newbie to the sport, your board is likely to take a pounding. You will wipe out early and often, resulting in the quality of the board being tested. A beginner board should be constructed of highly durable materials that will maintain the board's integrity and looks.

Here are other wakeboard features to consider when choosing which model is right for your next adventure on the water:

​Board Length
​The length of your board will be highly dependent on your body weight and skill level. Boards will range from approximately 50 to 60 inches long. The following is a basic guide for choosing the length of your board:
Body Weight ​
100 pounds and under                  ​
100 to 150 pounds ​
150 to 180 pounds   ​
180 to 240 pounds ​
230 to 280 pounds​  ​
​Board Length
​50 inches or less    ​
​50 to 53 inches              ​
​53 to 55 inches              ​
​​55 to 57 inches            ​
​​57 to 60 inches
For more information on choosing the proper size wakeboard for your needs, check out this article in the Seaside Planet blog: How to Size a Wakeboard, What You Need to Know.

​Rocker
The term rocker in regards to a wakeboard refers to the curve from the front to the rear of the board. Wakeboards provide three options of rockers:
Three Stage Rocker
Continuous Rocker
Hybrid Rocker
Each rocker is designed and intended for different uses and skill levels on the board. The three stage rockers, for example, have a cupped, distinct bend that is designed for getting air and intended for doing tricks. This style of rocker is best suited to more advanced riders. The continuous rockers, on the other hand, have a smooth and gradual curve making the board fast and easy to handle. This style of rocker is typically found on beginner boards because they provide a smoother, more predictable ride.  
Wakeboard Fins
Fins enable the rider to steer the wakeboard. The longer and deeper the fin on your board is, the more stability they will provide. Thus, long and deep fins are ideal for riders who are novice to this fun water sport. As you become more skilled and advanced in your abilities on the water, shallower fins will provide you with the ability to make faster and sharper turns.
Board Edges
For beginner wakeboard riders a squared edge provides more control and stability which is ideal for maneuvering and steering on the water. Sharper edges allow the rider to accelerate and gain more speed, compared to rounded ones that are found on novice style boards. These rounded edges are more forgiving for beginners, and offer a better ride for those learning the sport.
Bindings
Wakeboard bindings are what attach your feet to the board, otherwise known as wakeboard boots. The way these bindings fit can either make or break your boarding experience, and should be chosen on an individual basis. Choose bindings that fit your feet snugly and securely, and those that will remain comfortable throughout use. While many boards come with bindings, these can easily be swapped out and generally have a universal fit on any board. This helps to ensure each rider has the best experience possible!
Here are a few of the key things to consider when looking at the bindings on your beginner wakeboard:
Binding Flexibility
Fastening Style
Binding Size
Frequently Asked Questions
What size wakeboard do I need?
Your bodyweight is the primary determining factor when choosing the right size wakeboard for your needs on the water. Refer to the chart in the Buyers guide for recommendations on board length. Additionally, the type of wakeboard you choose will be determined by your riding style, along with your skills and abilities.  
If multiple people will be using the wakeboard it becomes a bit more challenging to decide. As a general rule, we would suggest getting a board that will accommodate the heaviest rider. Typically, the longer your board is, the easier it is to ride.
What maintenance is required for a wakeboard?
​After riding your wakeboard, especially if you were in saltwater, you should thoroughly rinse your board with fresh, clean water. Either hand dry or ideally allow your board to air dry. Once it is completely dry, store in a wakeboard bag, out of direct sunlight and in an area with controlled temperatures.
How can I improve and become a more skilled wakeboarder?
​As with any sport or athletic skill, it comes down to practice, practice and more practice.  There are several videos you can access to give you tips and suggestions to increase your knowledge and understanding of techniques. Additionally, it's always worth either taking lessons or finding an experienced wakeboarder who is willing to work with you. 
​Final Thoughts

Wakeboarding is a fun and exhilarating sport that gets you out on the water, enjoying a sunny day and getting an adrenaline rush. Finding the right board for your skill level, abilities and body size will be a critical piece to your success and enjoyment.  We have provided you with our five top recommendations for a beginner wakeboard, along with a Buyers Guide with some basic factors to consider in your search.
Here at Seaside Planet we're adventure enthusiasts, and committed to enhancing your experience on the water! If this guide has helped you to choose the best wakeboard for your needs, we would love to hear about it! Join the community and share your thoughts with us in the comment section below.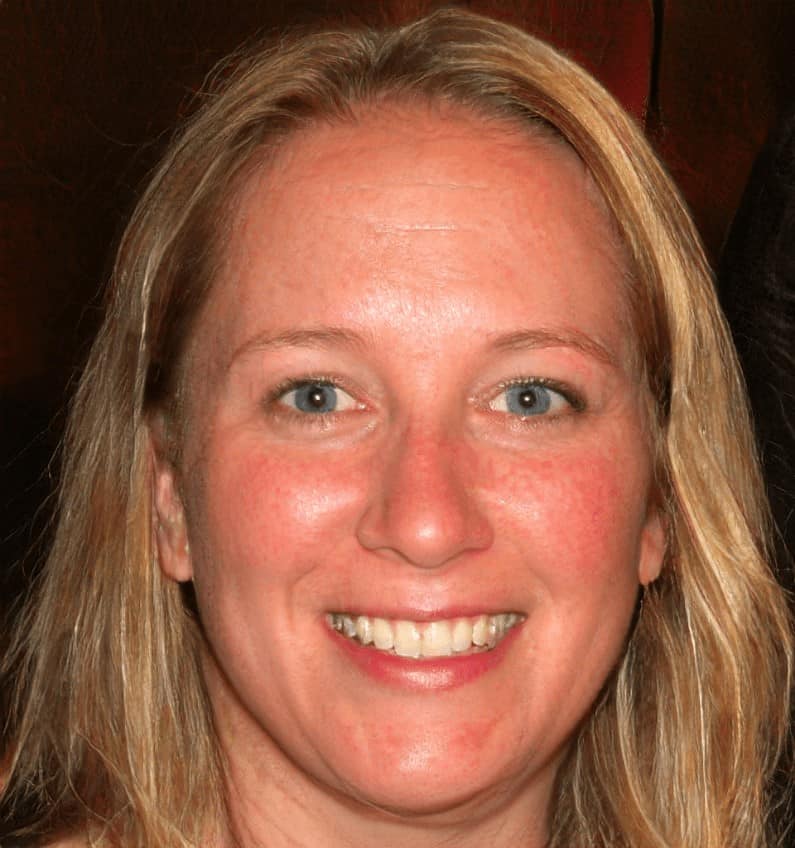 Megan Jones leads the editorial staff of Seaside Planet. They are a multidisciplinary team of outdoor adventurers, water sports lovers, and passionate beach goers. You can learn more about Meg and the rest of the editorial team here.