Some links in this post are affiliate links. This means if you buy something through our posts, we may get a small share of the sale at no additional cost to you. As an Amazon Associate we earn from qualifying purchases. Click here to learn more.
​There' s nothing quite like the excitement of finding shark teeth on the beach! If you and your family want to find some shark teeth on your ​next beach trip, then you will need to know where to look for the best chance of going home with your reward. While it can be hit or miss whenever you go to a random beach to look for shark teeth, these are some of the top places to visit when on the hunt.

​Folly Beach, South Carolina

One of my favorite places to go when on the hunt for shark teeth is Folly Beach, and I'm rarely disappointed. Not only is this area often loaded with a lot of teeth for you to choose from, but they tend to be really big.

It's possible to find huge tiger shark and sand shark teeth, and they're often in great condition. While, sometimes, I will go and find very few teeth, which can be disappointing, the ones that I do find are so high quality that it more than makes up for the low numbers.

​Venice Beach, Florida

This beach is often referred to as being one of the best beaches in the world for finding shark teeth, and I have to agree. The beaches in and around Venice are all loaded with fossilized shark teeth, and they are generally fairly easy to find either washed up on the beach itself or a little in the water.
One of my favorite ways to find shark teeth in this area is to go to the water's edge and reach down the drop-off to scoop up a bunch of shells and teeth. This is a great way to get a high yield of teeth in a short period of time, but you do have to have the patience to sift through what you pull up.
Most of the shark teeth in this area are between 1/8" and ¾", although if you have diving equipment or go farther out into the water you will likely be able to find larger teeth.

Calvert Cliffs State Park, Maryland

If you're lucky enough to live near this beach, then you will definitely want to stop by and see what the fuss is all about. I love that when you go to this beach you can easily find shells and plenty of fossils, including fossilized shark teeth.

Make sure to bring a big bucket, since this beach is absolutely loaded with teeth. The only drawback that I can see to stopping by this beach is that it is a little out of the way, so you have to be prepared for the drive. However, I think it's worth it and it will usually yield great results.
​Pawleys Island, South Carolina

This is another great beach in South Carolina that is known for finding shark teeth. If you want to look there, then I recommend that you start out closer to the inlet so that you will have a better chance of finding teeth and that they will be higher quality.

I think that this is a great beach for kids and you can usually find a variety from bull sharks and sand sharks. Skip the south side of the island, as there aren't a lot of shark teeth here and you are likely to get frustrated when on your hunt.

Shipwreck Beach Lanai, Hawaii

While there are tons of beaches in Hawaii and lots of great locations for finding shark teeth, I especially love visiting this beach as there are a lot of fossils. One of the best things about this beach is that it isn't a very well-known spot, so you won't generally have a lot of competition.

Be prepared to drive to the beach, as it does take a little while to get here. You have to access it on foot or via a small vehicle, but I think that the trip is definitely worth the reward.

Edisto Beach, South Carolina

Another great South Carolina beach for hunting shark teeth is Edisto. Even though you likely won't find any that are particularly large, there are often vast quantities of teeth on this beach just waiting to be picked up.

Check between rock piles and close to shell beds if you want to have the best chance of finding a lot of teeth in a hurry, as I find that they tend to congregate here. While the teeth are small, this is a great place to take kids, as they will be thrilled to find so many teeth in such a short period of time.

Point No Point Beach, Washington

While a lot of people visit this beach so that they can check out the lighthouse, I love stopping by so that I can look for shark teeth! This is a great place to look for fossils such as shark teeth and old shells, and some people have even uncovered old coins.

You don't have to wait until the tide brings the shells up on the beach. I love going down into the water and looking for them there. The water is generally fairly clear, which makes this easy
​Cumberland Island, Georgia

This is a very isolated beach, which makes it great for finding shark teeth without a lot of competition. You do have to take a ferry to get to the beach, which is a turn off for some people, but I think it only adds to the adventure.

There are lots of fossilized shark teeth on this beach, which means that you can easily find some on your trip. While there, you will want to look for any other old relics that may be brought up onto the shore for you to pick up.

Final Thoughts
​All of these beaches have the added benefit of being gorgeous and a great place to relax when on vacation. Although I love looking for shark teeth at any beach my family visits, I have had the best luck at these locations. Try checking them out for yourself and see if you can find shark teeth, too!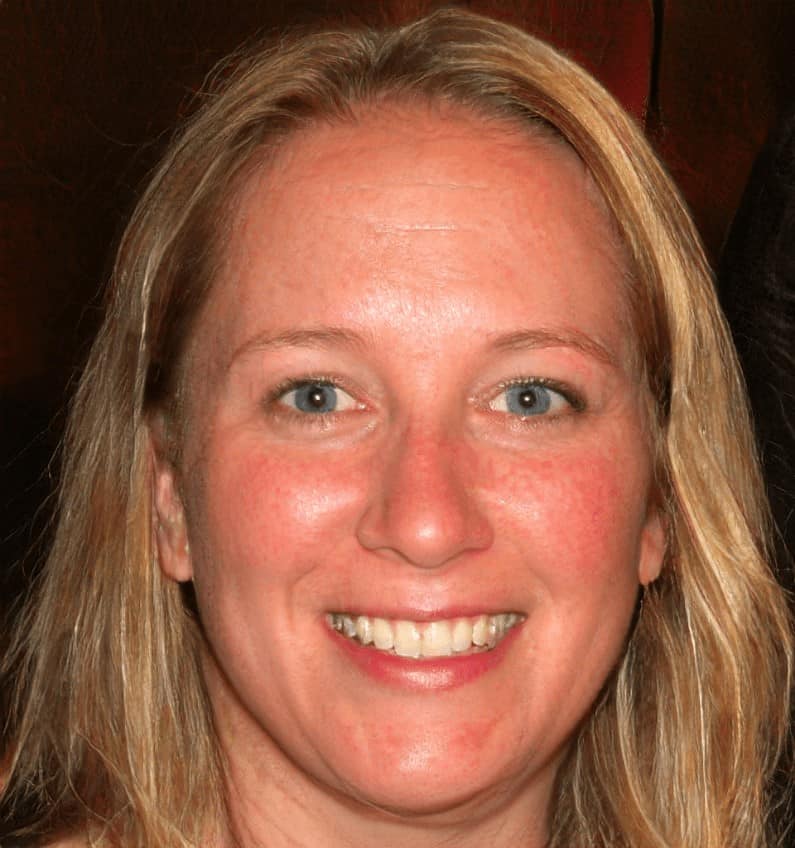 Megan Jones is the lead author of Seaside Planet. She is an avid surfer, scuba diver, and travel enthusiast who takes any opportunity she can to spend time in the ocean. You can learn more about Meg and the rest of the editorial team here.