Adventures at the seaside require the right gear to keep everyone safe, comfortable and happy. This is especially true if you have children who often like to be carried, and need extra beach gear. Choosing the best beach wagon for toddlers can be overwhelming with so many styles and options available, but we're here to help! We've created this guide to the five best wagons for the beach, and a simple buyer's guide to help you navigate the feature to decide which one is right for your family. 
Not all
beach wagons
are designed the same, and some are better suited to carrying a toddler and your gear than others. The wagons on this list are all quality made and able to withstand use on the sand, and they feature convenience design features to make your experience a simple and reliable one. Here are our recommendations for the best options available to help get you one step closer to your next beach adventure:
Best Beach Wagon For Toddlers Comparison Chart
Mac Sports All Terrain Collapsible
Timber Ridge Collapsible Cart
Creative Outdoor All Terrain
Hauling, 2 Rider Seat, Bench Seating
UV and Mildew Resistant 600-D Fabric
600-D Polyester, Steel Frame
39.4'' x 21.2'' x 32.7'' / 52.4'' x 19.5'' x 32''
Padded Seats, Seatbelts, Storage Loops
Attached Cooler, Seatbelts, Drink Holders
Carry Case, Adjustable Handle, Drink Holders
Carry Case, Telescoping Handle,
6 Pockets, Drink Holders,
Green/Black/Striped/Purple
Hauling, 2 Rider Seat, Bench Seating
39.4'' x 21.2'' x 32.7'' / 52.4'' x 19.5'' x 32''
Padded Seats, Seatbelts, Storage Loops
Attached Cooler, Seatbelts, Drink Holders
Mac Sports All Terrain Collapsible
UV and Mildew Resistant 600-D Fabric
Carry Case, Adjustable Handle, Drink Holders
Timber Ridge Collapsible Cart
600-D Polyester, Steel Frame
Carry Case, Telescoping Handle,
Creative Outdoor All Terrain
6 Pockets, Drink Holders,
Green/Black/Striped/Purple
Top Beach Wagons Reviewed
1. Radio Flyer Wagon
This EZ fold wagon has a convenient and multifunctional design with bench seating that can comfortably sit two children, or to be used as a flatbed for hauling beach gear. . Since it easily folds flat with just one hand, it's perfect for a busy parent who has to keep one hand on their child while operating the wagon. Thanks to the high back design and thick padded seats, children are able to sit comfortably while riding in this wagon.
Perfect for taking snacks and drinks on the go, or packing for a beach picnic, the DuraClean fabric has been designed so that you can easily and quickly wipe it clean when there are spills. This means that parents don't have to worry about the fabric being stained and permanently damaged, and it adds to the ease in cleaning and maintenance. Unlike other wagon handles that will fall flat to the ground when dropped, this wagon features a magnet that is perfectly placed to keep the handle up and out of the dirt when not in use. This is especially convenient for parents whose hands are full with their children, and need the handle easily accessible.
Weighing in at only 19 pounds, this wagon is easy to take nearly anywhere without having to worry about how to handle the additional weight. In terms of safety, this wagon features two seat belts so that children can be as secure as possible while they're riding inside. Additionally, parents are sure to love the storage loops on the back of the wagon, as they are perfect for securing extra water bottles, keys, hand sanitizer, and more when on the go, leaving more space in the wagon for kids to get comfortable. This product is certainly one of the best wagons for toddlers at the beach on the market.
2. Little Tikes Wagon for Kids
Parents who are looking for a wagon that will double as seating for both adults and children and can be used to haul large items around the yard will enjoy how easy it is to convert the Little Tikes Wagon from a wagon to a bench to a flattop card. When families are out in the sun they won't need to worry about hot summer rays, as the attachable umbrella offers plenty of shade, and the attached cooler will do a great job at keeping drinks plenty cold on the go.
Thanks to the large and durable wheels, it's possible to take this wagon most anywhere, as the wheels can handle being used on hard surfaces such as concrete and boardwalks, as well as on packed sand and dirt. This means that parents will be able to haul their children and their snacks without having to worry about picking them up and carrying them if the terrain gets rough.
Not only are there durable seat belts included, which are designed to keep children safe and secure while riding in the wagon, but the included drink holders ensure that kids can always reach their water or juice and
stay hydrated
throughout the day. The large handle is easy for most adults to hold, and it will limit the possibility of a hand cramp while hanging onto the wagon and pulling it.
3. Mac Sports Heavy Duty Wagon
The Mac Sports Heavy-Duty beach wagon is a very durable and reliable design, made of tough fabric and a sturdy frame so that you won't ever have to worry about it breaking while using it. Thanks to the large storage area, you can easily store beach gear, snacks, drinks and valuables, making everything convenient to manage. When open, the interior of the MAC wagon has a capacity of 36.2" x 21.4" x 24.6". Additionally, the durable rubber tires make the ride a smooth and quiet one for maximum convenience.
Because it is difficult enough to travel with a wagon and a lot of gear across the sand, MAC has provided a number of features on this wagon to make using it as easy as possible, including an adjustable handle. Additionally, there are two cup holders to keep your drink secure while you are moving the wagon, and very large wheels that won't sink into the sand. These features aid in its function, and provide parents with additional ease at the shore.
Along with a durable and functional design, this wagon folds flat when it's no longer in use, making storage a breeze. While this wagon isn't designed for carrying children, it's perfectly suited to hauling all your beach gear with ample room inside. The heavy-duty frame supports up to 150 pounds, and the durable fabric is easy to clean and maintain. Additionally, the versatile design makes this wagon great for a variety of outdoor events such as sporting events, concerts, trips to the park,
camping
, backyard fun, and more. 
4. Timber Ridge Folding Wagon
Timber Ridge has their own utility wagon that is ideal for taking your kids and all of their gear to the beach with ease. It can easily support up to 150 pounds on solid roads and 100 pounds on the sand, making it sturdy enough to handle a toddler and a cooler hassle-free. This wagon comes pre-assembled making it ready to go at a moment's notice, it's easy to pop your wagon open and take it directly to the beach, to start your adventure as soon as possible.
The beach wagon features four rotating wheels to create an all-terrain design, including use on the sand. Because the wheels can be slightly difficult to maneuver and steer, it's recommended that only adults operate this wagon. You'll find a carry back included with this product, making it incredibly easy to store the collapsed wagon inside and store or pack away when not in use. Because this wagon collapses down to a small size, it's stowing is convenient and simple. Additionally, the heavy-duty polyester material is designed to withstand the elements so you won't have to worry about UV damage, salt water, heavy winds and more. 
While the four wheels rotate for all-terrain use on sand, they are a little difficult to steer, which means that only adults should try to operate this wagon. The carry back included is incredibly easy to use once you have folded the wagon down to a small size, and makes it simple to pack up the wagon and put it in the car. The heavy duty polyester is designed specifically to stand up to outside weather so you don't have to worry about the salt of the ocean damaging it or heavy winds ripping through it while you're on the beach.
Along with a durable and convenient construction, this wagon has a large-capacity interior and a semi-closed design for keeping gear secure inside. The retractable handle is easy to adjust, and makes for a customized operation. It's also equipped with two cup holders for beverages, and a side storage bag to keep your belongings organized. The versatile and multifunctional design of this beach wagon makes it great for a variety of outdoor adventures. 
5. Creative Outdoor Wagon
This durable wagon from Creative Outdoor is a durable and multifunctional design that's great for a variety of outdoor activities, like camping, sporting events, beach trips and more. The durable rubber wheels feature 360 degree rotation and provide a smooth and quiet ride on a variety of terrains. The all-terrain design is durable enough to travel to and from the beach, park, or other location, without any hassle. 
Because this wagon is easily collapsible, it's easy for one person to operate while their hands are busy with children . Along with a convenient break-down, the steel frame and bright fabrics help to make it an eye-catching wagon that you won't have to worry about accidentally losing track of on the beach. Featuring six pockets under the flap and three at the front of the wagon, store all of your gear and valuables separately and securely during your trip to the seaside. 
With a weight capacity of 150 pounds, there's plenty of room to haul everything you need inside. This means that you can easily pull your toddlers, their beach gear, and anything else you need hassle-free. Additionally, the fabric is tough, durable and removable to make it easy to wash and maintain.
Choosing a Wagon for Toddlers at the Beach: Buyer's Guide
Going to the beach with your family is a lot of fun, especially when you have a wagon that you can use to bring along some of your outdoor gear, toys, and snacks. Trying to navigate the soft surface of the beach with a regular wagon can be a nightmare, which is why investing in a beach wagon is such a good idea. This will make it possible for you to pull along all of the items that you need while still keeping an eye on your children – all without breaking a sweat. Here are the features you'll want to search for when choosing the ultimate beach wagon for your next adventure:
Wagon Wheel Design
One of the most important features of a beach wagon is that it has large wheels. Wide wheels are going to be much better for navigating the soft and shifting sand on the beach and will prevent you from getting stuck when you are pulling the weight of your children and your gear. While it may be tempting to try to take your home wagon to the beach, skinny wheels simply aren't designed to travel on the sand, and you'll end up dealing with a stuck wagon, which is really frustrating.
Beach wagon wheels are often made from either plastic or rubber, and each has their benefits. If a quiet and smooth ride is a feature that's important to you, opt for durable rubber wheels as opposed to plastic options. Additionally, if you'll need a tight turning radius, choose an option with rotating wheels to ensure you can make tight turns when needed. Many wagons are designed with a wide turning radius, and thus not ideal for this scenario. Each wagon in this review list covers all of this information to ensure you get a product that works best for you and your family.
Things you'll want to look for in your beach wagon for children:
Durable Wheel Material and Design
Wide Wheels Suited to Withstand Beach Use
Turning Radius Fitted to Your Needs
Beach Wagon Handle
The handle of your beach wagon should be comfortable and easy to grip to prevent discomfort and hand fatigue while you're pulling it. Not all wagons are designed with extendable or adjustable handles, but those that do add to customized operation and ease in function. If the product you're interested in investing in doesn't feature an adjustable option, choose one that is long enough for you to pull easily behind you. Taller persons will require a longer handle, while those who are shorter will likely want an option that has a moderate or shorter handle to keep the wagon a comfortable distance behind. 
An additional wagon handle feature you'll find on some products is a mechanism to prevent the handle from falling to the ground when it's not being held. This is great for parents who have their hands full already, and want a hassle-free ready to go wagon style.
Here are the top things to search for when choosing the right handle for your beach wagon:
Adjustable or Extendable Handles
Non-Extendable Handle Suited to Your Height
Comfortable Handle Grip
Mechanism to Keep Handle Upright
Wagon Canopy or Shade
Providing your children shade at the beach is essential to their comfort and safety. If you plan to bring a beach umbrella, beach tent, or beach canopy along on your adventure you likely won't need additional canopy protection for your wagon. However, if your child needs constant protection, especially for young children, choose an option that provides some sort of shade covering like a canopy or umbrella that attaches and detaches at your preference and needs. 
To find out more about what age it's safe to bring your child to the beach, check out this Seaside Planet article. 
Wagons that offer built-in shade for your children either feature extendable protection that covers the length of the wagon, or an umbrella that easily secures to the wagon. While these options can be a bit more unwieldy than other options that don't feature shade, they are a great option for families with young children who need consistent protection while on the go. With attached shade protection you won't have to worry about children getting too hot or sun damaged on your way to and from the beach. 
Beverage Holders
Choosing a wagon that features cup holders may seem like a luxury feature, but these truly come in handy at the beach, especially with toddlers and children. It provides an opportunity to keep drinks out of the sand, easily accessible even on the go, and a holder for other items when it's not in use for a drink. While not all wagons offer this design feature, those that do create an added convenience on your beach adventure.
Storage Capacity, Size and Compartments
The beach wagon you purchase should be roomy enough for storing and moving all of your beach gear. Many options feature a multifunctional design that convert from a flatbed style to one with seating options. This style will offer you both convenience and versatility for hauling gear and children. Other options feature only a flatbed style where children can ride, or one that's great for carrying gear to and from the beach. The style sacrifices seating, but it often adds capacity and versatility. 
Along with the storage capacity of the beach wagon you choose, you'll want to consider pockets and storage included with the wagon. Those that feature extra pockets on the sides, front and back are great for keeping items separated, and for keeping valuables safe and secured away. These pockets are great for carrying: 
Lastly, you'll want to consider the size of the wagon for storing it away while it's not in use. While a hard-body and non-collapsing design often provides the most stability for riders and durability in the elements, these styles are more challenging to stow away because of their size. Collapsible versions, on the other hand, provide an easy and convenient way to break-down the wagon after use and tuck it away to forget about until your next adventure. These styles can easily be packed into vehicles, closets, garage storage and more, and are typically lightweight for easy maneuvering.
Frequently Asked Questions
How Much Should the Beach Wagon Weigh?
While there isn't any hard and fast rule about how much your new beach wagon should weigh, you do want to make sure that it's lightweight enough so that you can easily move it both when it's empty, and when you have it full and completely loaded. A wagon that is too heavy for you to move will be frustrating and will tend to sink into the sand when you're on your way to the water. Additionally, storage of a heavy wagon may create added hassle, while lightweight and compact versions are easy to pack and stow away.
How Much Can the Wagon Carry?
In addition to thinking about how much the wagon itself weighs, you also need to take into consideration how much weight you want to be able to move. Some wagons have very low weight limits, which means that you won't be able to pull both your cooler and your kids, meaning someone will have to end up walking. To ensure that this isn't a problem, you need to look for a wagon with a higher weight capacity. Capacities tend to run in the 100-300 pound limit, and will be specified with each product listed in this gear guide.
Do I Have to Assemble Anything?
Most beach wagons don't require assembly, which is great, as this removes the room for user error and added hassle. If you do opt for a wagon that needs assembly, then you want to make sure that you read all of the instructions, have all of the tools that you need on hand, and take your time. This will decrease the chance of making a mistake. With a wide variety of products available on the market, you're sure to find a quality option that works for you. Some items on the list require assembly, while others do no, and each is listed in the product description.
Should I Get One with Rotating Wheels If I'm Going to the Beach?
Some people are really confused about the wheels on their wagons and end up buying the wrong one for a trip to the beach. Rotating wheels will make it much easier to pull your wagon on the sand, even if the terrain is really tough. One great option for some people is a wagon that has rotating wheels in the front and locked wheels in the back. However, this is a personal preference and you'll need to consider your needs to choose the best one for your family.
Final Thoughts
When you're in the market for a beach wagon for use with your toddler, it is important to pay attention to the ease with which it can be maneuvered, the size and durability of its wheels, it's versatility on terrains, and how much weight it can carry. Additionally, to get the most convenient option for your needs, choose one with features that suit your family's activities. Use this guide to some of the best products available to get you and your family one step closer to your next beach adventure! 
Has this guide helped you to choose the best wagon for the beach for your next family trip? Here at Seaside Planet we hope to bring our readers closer to connecting in the great outdoors and hope you've found what you were looking for. Share your choice, or your beach adventures, in the comment section below!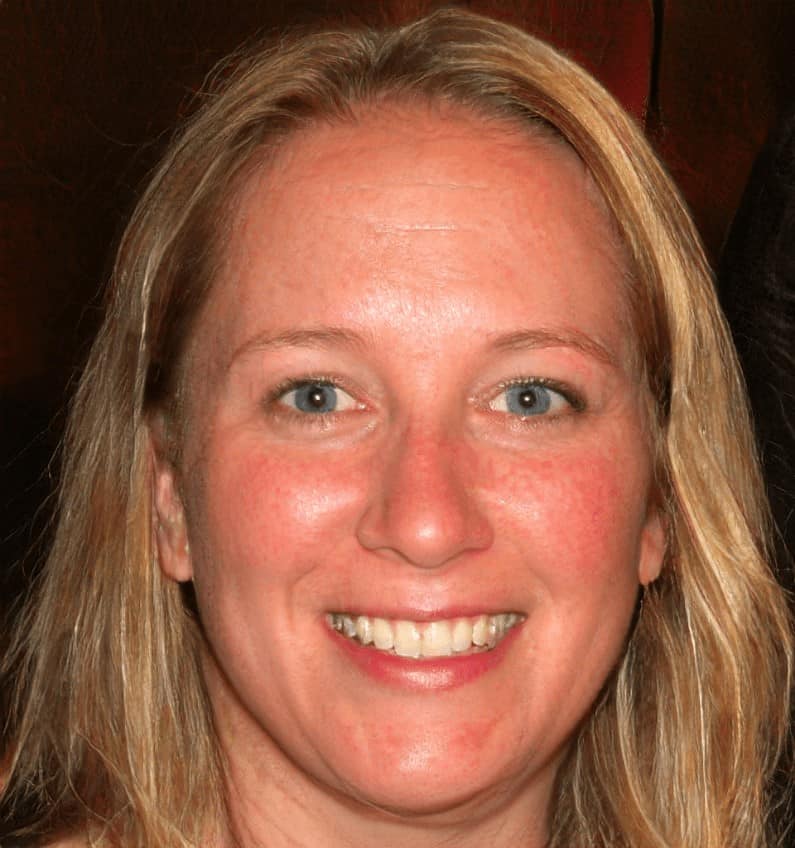 Megan Jones leads the editorial staff of Seaside Planet. They are a multidisciplinary team of outdoor adventurers, water sports lovers, and passionate beach goers. You can learn more about Meg and the rest of the editorial team here.