Some links in this post are affiliate links. This means if you buy something through our posts, we may get a small share of the sale at no additional cost to you. As an Amazon Associate we earn from qualifying purchases. Click here to learn more.
Summertime is often a time of fun, enjoyable sports. Summertime is also the time when many families are making plans to go to the beach and enjoy a few days soaking up the sun on the warm sands. For many sports-oriented families, there is a wonderful way to combine the wonderful atmosphere of the beach with a fun, exhilarating sport: beach volleyball.
Of course, if I am planning to play beach volleyball, I'm going to need a volleyball. Since I enjoy playing volleyball as a true sport, I am really not going to want to have the least expensive volleyball that I can buy from the clearance bin. Instead, I am going to want to look for a volleyball that is worthy of being used in an official volleyball match. Here are the five best beach volleyballs that I would enjoy playing with on the beach​ this summer.
​Comparison ​Table - The Best Beach Volleyball
Molten FIVB Approved Elite Beach Volleyball Red/White/Blue
Spalding King of the Beach/USA Beach Official Tour Volleyball
Baden Softouch Volleyball (Official Size)
Wilson Graffiti Volleyball- Pink/Blue/Yellow
Mikasa VLS300, Beach Champ – Official Game Ball of The FIVB
Molten FIVB Approved Elite Beach Volleyball Red/White/Blue
Spalding King of the Beach/USA Beach Official Tour Volleyball
Baden Softouch Volleyball (Official Size)
Wilson Graffiti Volleyball- Pink/Blue/Yellow
Mikasa VLS300, Beach Champ – Official Game Ball of The FIVB
Best Beach Volleyballs Reviewed
​1. ​The Molten FIVB Approved Elite Beach Volleyball
Review
Knowing that my volleyball has been approved by the FIVB is always an important factor for me. After all, if I spend my entire summer practicing with a ball that is not up to standards, switching to a different ball can really throw off my game.
​Beyond the FIVB credentials, this is without a doubt one of our favorite volleyballs. It's high ​quality construction ​helps to ensure that it's the official size and weight for competition play. But more then that we found passing and hitting to be a dream as the ball was easy to control.

Something else that I always want to consider is how well I would be able to see the ball on the beach. Beaches are often crowded places, with countless people and children milling about and bumping into everything in sight. Having a volleyball that has unmistakable colors means that I will easily be able to identify a loose volleyball as my own if something were to happen to it.
Thankfully, this volleyball has bold red and blue colors on it, making it easy to spot wherever it lands. With it's contemporary design, no matter how crowded the beach is, with a ball like this, I can keep playing for hours on end. This is a strong contender for the best beach volleyball you can buy. It's a true game volleyball, not just marketing hype.
​2. ​The Spalding King of the Beach Volleyball
Review
Most people don't always pay attention to the name of volleyballs, but I enjoy considering why companies choose to name their volleyballs certain things. For instance, if I saw that a volleyball was named "King of the Beach," it would really make me think that it is one of the best volleyballs to consider for beach volleyball use.
In truth, this volleyball is actually considered to be the official volleyball of King of the Beach, and it is used in many USA tournaments that are held on the beach. Because of this reputation, this volleyball is actually designed for competitive outdoor play that primarily takes place on the beach.
If I plan to have some good, friendly volleyball competition when I go to the beach, knowing that my volleyball is specifically designed for this kind of use would go a long way in my decision to purchase it. But beyond the marketing aspect of it, this is a great ball. It's a hand stitched volleyball with an 18 panel ​design. This helps to give it outstanding control and wind resistance while at the same time being designed for maximum durability.
​3. ​The Baden Softouch Volleyball
Review
While there are some volleyballs that give a satisfying, if not slightly uncomfortable sting when they hit my hand, sometimes I would prefer to take it easy for a day or two and have a soft volleyball. However, if I still want to keep myself in shape and ready to play an official match whenever needed, I would still want to keep in mind the official size for volleyballs.
This is a volleyball that perfectly fits between a soft, comfortable ball and stays within the official size and weight limits for volleyballs. No matter whether I wanted to play some volleyball in the pool, or I wanted to play by the water at the beach, this is a volleyball that I would consider.
It is also designed to be able to prevent water absorption. When playing some friendly volleyball down at the beach, it is important to make sure that the ball doesn't absorb too much weight if it touches the water.
​4. ​The Wilson Soft Play Outdoor Volleyball
Review
At the end of the day, going to the beach should be considered a relaxing time and a place where I can simply take my mind off things. It shouldn't be a place where I stress myself out even further with competitive volleyball games. Instead, I should focus more on having some friendly, comfortable games with friends, family, and strangers alike.
Because of this, I would want to look for a volleyball that is not going to hurt nearly as much when it hits my hand. This volleyball in particular is designed to have a sponge-backed cover. This means that when it hits my hand, it's going to feel a whole lot softer than any other volleyball around.
In addition to this, some volleyballs are a simple, plain white color that can easily get lost in the sands of a beach. Instead, this volleyball is a combination of bright pinks, yellows, and oranges. If the ball ever gets loose, I would have no trouble trying to find the ball and returning it to where I was playing with it.
​5. ​The Mikasa VLS300 Beach Champ Volleyball
Review
This volleyball is exactly what I think of when I think of playing volleyball on the beach. On the outside, it has a few classic volleyball colors on it to make it easy to spot if ever leaves the court. It is also the official size of a beach volleyball, which is something that I think is important to look for in a volleyball.
In fact, it is not only the official size of a volleyball, it is also the official game ball that was used in the 2012 London Olympics and the 2016 Rio Olympics. If anything, this goes to show that this type of volleyball has a history of being used by some of the best volleyball players in the entire world.
Buyer's Guide

Any volleyball fan who wants to take their game to the next level while on vacation will want to buy a high-quality beach volleyball that they can take with them. There are few things as exciting as playing a great game of volleyball under the warm sun on a gorgeous beach, which is why there are often nets set up at popular destinations. Having a high-quality beach volleyball on hand when you go on your next vacation will allow you to really enjoy your time on the sand and in the sun.
Material
One of the first things that you need to consider when shopping for a beach volleyball is the material that it is made out of. It's important that the ball is easy to hold, hit, and grip, even if it has gotten wet in the ocean or in a rainstorm. Volleyballs that are made from composite or synthetic leather covers will be much easier to hold and control. This also ensures that the balls will be as durable as possible and will last for a long time before needing to be replaced.
Color
One fun selection that people get to make when shopping for a beach volleyball is the color of the ball that they want to have. Unlike indoor volleyballs, which tend to be white, beach volleyballs are available in bright colors and patterns so that they are easy to see outside. Opting for one that is unique will ensure that players can easily tell their ball apart from others on the beach, reducing frustration when the ball gets away from the court.
Quality
The importance of quality can't be understated when you're shopping for a beach volleyball. Since they will be used outside, in punishing conditions, these balls have to be held to a high standard to last. This rigorous game can put the ball through a lot of action, which can cause lower quality balls to easily break down or come apart at the seams.
Great volleyballs won't just feel good in the hands, they also need to have proper stitching. This will prevent water from seeping into the ball and damaging it from the inside. A waterlogged ball is very difficult to play with and may need to be replaced.
Additionally, the outer layer needs to be very tough so that it can withstand being hit and spiked onto sharp rocks and shells on the beach. Balls that have thinner outer layers will tend to cost less, but will often need to be replaced due to the material not standing up to use on a rough beach.
Price
Unfortunately, price is going to come into play when buying a beach volleyball, as there is a wide range of prices that you can choose from. Volleyball players who are only going to be using their new beach volleyball on vacation once a year may not want to invest in the highest quality ball.
The lower quality the ball, the more often that it will need to be replaced. Players who are serious about getting out and playing on the sand will want to be willing to spend a little bit more to get a ball that is built to last.
Weight
Beach volleyballs are, in general, fairly light, but some are heavier or lighter than others. It's a good idea to consider the skill and age of the players, as kids will benefit from using a lighter ball that they can easily hit.
Also, consider the weather conditions. Some beaches are known for being windy or exceptionally breezy, which can make it difficult to control a lighter ball during a game.
Frequently Asked Questions (FAQs)
Can I use an indoor volleyball when I want to play on the beach?
The problem with trying to use an indoor volleyball outside on the beach is that these volleyballs are much heavier and are made from leather. Indoor volleyballs are heavier so that each hit will have more power during the game. Beach volleyballs, on the other hand, are much lighter and a bit larger. They are also made from composite and synthetic materials, which makes them much more durable and better able to stand up to use outside in foul weather.
How do I take care of my new ball?
Your beach volleyball will need a little extra care to remain in great condition since it will be exposed to sand, salt, and UV rays on a regular basis. Make sure to store the volleyball in a dry and room temperature area when not in use, keeping it out of the sun. Use warm water and a mild soap to wash it to remove any dirt that has collected on the outside, but stay away from harsh detergents that can easily damage the volleyball.
How often will I need to pump up the volleyball?
Every volleyball will lose some air as it is used, so having a pump on hand to keep the ball at the right pressure is important. Older balls, and ones that are used more regularly, will tend to lose air faster. Since there isn't any hard and fast rule of how often to inflate a beach volleyball for best results, players should keep a pump on hand so that they can inflate the ball as needed, especially when using the ball for back to back games days at a time.
Can the ball be used in the rain?
Sudden rainstorms at the beach don't have to be the end of your next volleyball game. As long as you take care to invest in a high-quality ball with durable stitching that is made from thick and reliable material, then you won't have to worry about the ball being damaged in a light rain. It's important to allow the ball to dry out completely before storing it to ensure that mold won't grow on the surface. Balls with loose stitching can allow water to seep into the middle, so it's a good idea to only use a durable and high-quality ball for games in the rain.
​Final Thoughts
​In looking at outdoor volleyballs you need to find the RIGHT ball for you before making a purchase. If it was my money, I'd be looking for a ball that is hand sewn with a composite cover. An official ball that has the soft touch I look for when playing beach volleyball. Essentially a premium product ​and not just your regular ole run of the mill gym volleyball. And which of these balls would I pick? I would have to go with the Spalding King of the Beach Volleyball. It's a superior choice ​no matter if you're a casual player or an avp pro.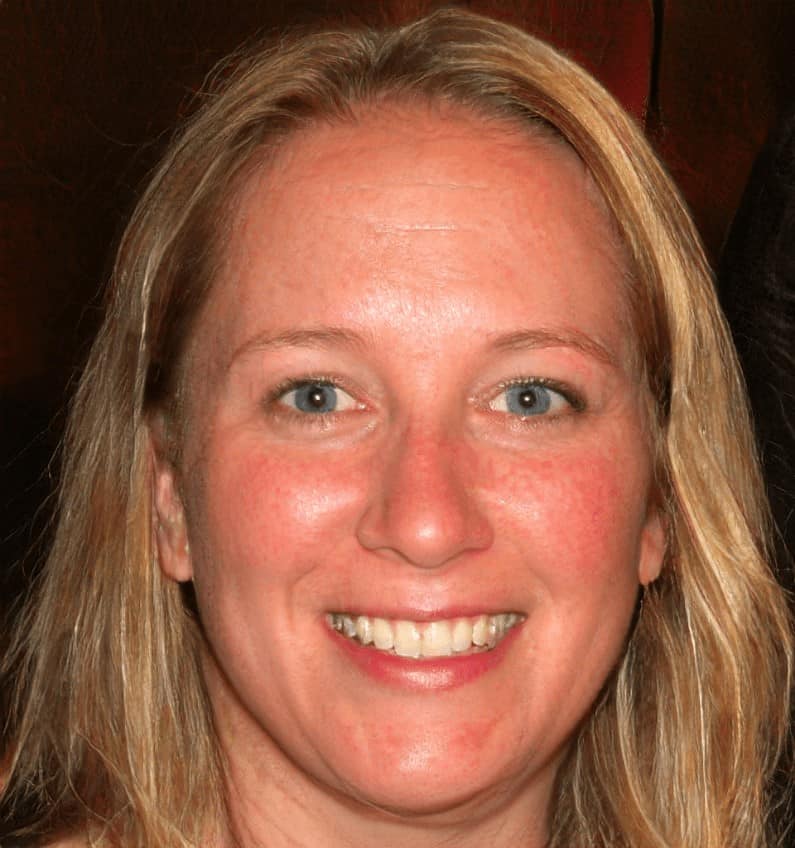 Megan Jones is the lead author of Seaside Planet. She is an avid surfer, scuba diver, and travel enthusiast who takes any opportunity she can to spend time in the ocean. You can learn more about Meg and the rest of the editorial team here.