If you're looking for the best beach volleyball on the market today, you've come to the right place! When planning a trip to the seaside with your friends or family, packing entertainment is an essential. Volleyballs can be used in a variety of ways while playing in the sand, and are often versatile enough to be used off the sand, and even indoors, as well. 
There are subtle differences in design and style of volleyballs for the beach, and to help you navigate the potentially confusing task of choosing the best option for you, we've gathered a guide to the best options on the market today. Whether you're looking for a leisurely good time playing in the sun with family, or a rigorous day of
competitive volleyball
, here are 5 quality products that are sure to please:
Comparison Table
Wilson Graphiti Volleyball
Proprietary Outgrip Cover
Sponge-Backed Synthetic Leather
Water Resistant Composite Cover
FIVB Approved, Official Size and Weight
FIVB Approved, Official Size and Weight
Multicolor/Red - White - Blue
FIVB Approved, Official Size and Weight
Proprietary Outgrip Cover
Wilson Graphiti Volleyball
Sponge-Backed Synthetic Leather
Multicolor/Red - White - Blue
Water Resistant Composite Cover
FIVB Approved, Official Size and Weight
Best Beach Volleyballs Reviewed
1. The Molten FIVB Approved Elite Beach Volleyball
Review
The Molten Elite volleyball has been approved by the FIVB, ensuring it's top quality for players at the seaside. Although you may not be using it for competitive play, but instead a casual game while relaxing in the sun, this highly rated and reviewed ball is great for both!
Beyond the FIVB credentials, this volleyball is without a doubt one of the top options on the market today. The construction is top notch, featuring machine stitching and a polyurethane cover. Additionally, t's regulation size for competitive play, and features a high quality construction for durability and longevity in play. Customers report that this volleyball is easy to control, and great for long play on the beach. 
Visibility of your volleyball is important so that it doesn't get lost in the sand or waves. Beaches are often crowded with people and their belongings, so having a ball with unmistakable colors is ideal for easy identification. For this reason, and many more, the Molten Elite is a fantastic option for beach goers. It features a bold red and blue colored design, making it easy to spot wherever it lands. 
With its contemporary design, no matter how crowded the beach is, you'll be able to spot it when it rolls away.
2. The Spalding King of the Beach Volleyball
Review
This volleyball is named King of the Beach, and it's high ratings and reviews certainly suggest it to be just that. This volleyball gains the reputation because it's specifically designed for competitive outdoor play that primarily takes place on the beach. Although it can also be used in a variety of other environments, from casual beach play to competitive play off of the sand. 
Featuring a machine-stitched 18 panel design, this product gives outstanding control and wind resistance for outdoor use. With maximum durability in mind, it also has a soft-touch microfiber and all-weather composite cover for comfortable touch and longevity in all weather conditions. The bladder of this ball holds air well and provides resiliency throughout the day. 
A volleyball truly engineered for the beach, choosing this ball means every set, spike and block you deliver is powerful and intended. Great for both a leisurely game with family and friends, or an intense and competitive game of focus, choosing this option has a multitude of purposes. 
3. The Baden Softouch Volleyball
Review
The Balden soft touch volleyball is great for a leisurely game at the beach with friends and family. It fits the official size and weight requirements for a competition ball, but remains one of the softest and most comfortable options on the market today. Additionally, this volleyball is great for a multitude of uses, including playing in the pool, at the seaside, or while exploring marine environments more inland. 
Making this volleyball a perfect option for visiting the seaside, it's also designed to prevent water absorption. This is ideal because a ball that absorbs water will add weight, making the ball useless until it dries out. Additionally, the durable provides a better grip in the water and eliminates the sting on your arms from a regular volleyball. For all of these reasons and more, this ball is great for all ages and skill levels. 
A perfect volleyball for hot beach days, this ball's unique cover makes it quite water resistant so that you can keep cool while also having fun. You won't want to forget to pack this ball on your next adventure to the beach!
4. The Wilson Soft Play Outdoor Volleyball
Review
A trip to the beach should leave you feeling relaxed, recharged and ready to bring the seaside vibes home. If you're the type who enjoys a casual and leisurely game of volleyball in the sand and sun, then this ball is a great option for you! The Wilson Soft Play volleyball eliminates the sting of regular volleyballs because of its unique sponge-backed design and cover. This creates a softer feel when the ball hits your arms and hands, compared to other traditional style balls.
Not only can this volleyball be enjoyed at the seaside, it can also be used indoor on the court and everywhere in between. Wilson volleyballs are used by top pros on the AVP tour, and well known for their presence on college courts. The soft play model is no different, and offers confidence, reliability and durability during use at the beach. It features a machine stitched 18 panel construction for longevity and wind resistance, and a sponge backed cover for a softer feel. The butyl rubber bladder is great for air retention, and the synthetic leather cover keeps the ball ready for many games to come. 
If you're looking for a great beach volleyball for use throughout a fun day at the beach with friends and family, this product may be right for you! It gives you the versatility of use at many destinations, and the soft feel that any age or skill level will use it with ease. Additionally, it's vibrant and colorful design makes it highly visible on the beach and in crowds of people.
5. The Mikasa VLS300 Beach Champ Volleyball
Review
The Mikasa VLS300 Beach Champ volleyball is ideal for use on and off of the sand and surf. It features classic blue and yellow volleyball colors, making it highly visible and easy to find on a crowded beach. Additionally, it meets official size and weight requirements for a game of competitive volleyball. With a history of use by some of the best volleyball players in the world, this ball is famous for its use during the 2012 London Olympics, as well as the 2016 Rio Olympics. It's use during these games is a testament to the durability, quality and rating of this product. With reinforced, water resistant, and machine stitched panels, this option certainly deserves its place on our list of the beach volleyballs for the beach. 
The design of this volleyball is ideal for superb handling and better control, because of it's soft composite cover and double cloth backing. It features a vibrant and colorful 10 panel design, and is backed by a 3 year warranty by the manufacturer to reduce your worry of longevity.
Choosing a Beach Volleyball: Buyer's Guide
Any volleyball fan who wants to take their game to the next level while vacationing at the seaside will want to buy a high-quality beach volleyball to pack with. There are few things as exciting as playing a sandy game of volleyball under the warm sun on a gorgeous beach day, which is why many popular destinations feature nets for ease in play. Having a high-quality beach volleyball packed when you go on your next vacation will allow you, and your friends or family, to really enjoy your time in the sand and the sun.
To help you navigate which features are important for your needs, here are key features to search for when investing in a beach volleyball:
Material
Perhaps the most important feature of beach volleyball is it's feel, and the material it's constructed with. The ball should be easy to grip and play with even when it's gotten wet in the ocean or a rainstorm. Ideally, you'll choose an available option made of composite or synthetic leather covers, which provide ultimate control and handling of the ball. This high-grip style also ensures that the ball is durable, and will remain fun entertainment for many beach trips to come. 
Additionally, the material used in it's bladder system to retain air should be a durable synthetic material of some kind, like rubber. This will enhance longevity your volleyball, and prevent holes, leakage, or damage to the integrity of the ball.
Color
Color plays an important role in the design of your beach volleyball other than aesthetic preference. Unlike traditional indoor volleyballs, beach balls often feature bright colors and fun patterns making them highly visible and easy to spot in the sand. This is especially great for days at the beach because popular seaside destinations around the world can often be crowded with people. With a volleyball that's easy to spot, you won't have to worry about losing it in the crowd or surf. 
Opting for a unique color or design will ensure that your group of players can easily distinguish their ball from others at the beach. Additionally, it will reduce frustration when the ball gets away from the sand courts.
Quality
Quality is important for a beach volleyball that lasts, especially because it will be used in punishing conditions like sand, waves and the sun. A rigorous game of beach volleyball will put the ball through a lot of action, and lower quality balls will eventually puncture, leak, break down or otherwise deteriorate. A quality volleyball will not only feel good in your hands, but it'll have secure, and durable stitching to keep the cover intact for many games to come. 
The quality of the construction in the outer layer needs to be equally as tough as the inside bladder system. The volleyball will be hit and spiked onto rocks and shells on the beach, so it should be designed to withstand this environment and action. Although balls with thinner outer shells will be a less costly investment in the short term, they will also need to be replaced more often in the long term- making investing in a quality beach volleyball the best choice for your sanity and for your wallet.
Price
Like other products on the market, you'll get what you pay for in your beach volleyball investment. If you're going for lost cost in the short term, you're likely to end up with a ball that isn't suitable for extended beach use. However, if you take the time to research and invest in a quality volleyball that is designed to withstand the elements that you'll be bringing it to, then you'll get the most bang for your buck. 
The lower the quality of the volleyball you choose, the more often it will need replacing. Players who are serious about getting out onto the sand for a competitive game seaside, and those looking for a quality product to suit their leisurely family games at the beach, will benefit from spending a bit extra to get a durable ball that'll last for many adventures to come.
Weight
Beach volleyballs are generally lightweight entertainment, but some are heavier or lighter than others. Consider the age and skill level of the players to determine which ball is best for your beach trip. For example, children often need a lighter and softer ball than adults do. 
Additionally, consider the weather conditions you'll be playing in. Some beaches are known for being especially windy or exceptionally breezy, which can make it difficult to control a lighter ball during a game. In this case, you may consider buying a heavier option on the market to help offset the imbalance.
Frequently Asked Questions
Can I use an indoor volleyball when I want to play on the beach?
The problem with using an indoor volleyball outside on the beach is that these volleyballs are much heavier, less durable, and are made from leather. Indoor volleyballs, for example, are heavier than beach styles so that each hit will have more power during the game. Beach volleyballs, on the other hand, are much lighter in weight and a bit larger. They are also made from composite and synthetic materials, which makes them much more durable and better able to withstand use outside in the marine elements. Using a volleyball specifically designed for use at the beach is ideal for longevity and overall durability of the ball.
How do I take care of my new ball?
Your beach volleyball will need minimal maintenance to remain in great condition and extend it's life, since it will be exposed to sand, salt, and UV rays on a regular basis. Make sure to store the volleyball in a dry and room temperature area when not in use, keeping it out of direct sunlight. Use warm water and a mild soap to wash it before storing to remove any dirt that has collected at the beach.  Avoid harsh detergents, as these tend to damage the materials used in the ball's construction.
How often will I need to pump up the volleyball?
Every volleyball will lose some air during use, so having a pump on hand to keep the ball at the right pressure is ideal. Older balls, and those that are used more frequently, will tend to lose air faster. Since there isn't any hard and fast rule of how often to inflate a beach volleyball, for best results, players should keep a pump on hand so that they can inflate the ball as needed. This becomes especially important when using the ball for back to back games days at a time, and for tournaments.
Can the ball be used in the rain?
Sudden rain storms at the beach don't have to be the end of your next volleyball game. If you invest in a high quality ball with durable and secure stitching, made from thick and reliable materials, then the ball will be suited just fine for the rain. This is another reason why choosing a quality volleyball is so important for longevity of use. 
If your ball gets wet, whether in the surf or rain, it's crucial to its longevity that you allow it to completely dry out before storing. This prevents mold and mildew from growing. Additionally, balls with loose stitching may allow water to seep into the ball's interior, furthering the importance of investing in a quality product.
Final Thoughts
In looking at beach and outdoor volleyballs, you'll need to find the right ball for you before making a purchase. We here at Seaside Planet are avid beach enthusiasts, and we believe that quality beach products make for the best seaside experiences- and entertainment like volleyballs are no exception. All 5 of these high rated and reviewed options on the market feature exceptional quality, durability and ease in use. Whether you've an AVP pro, or a leisurely family looking for a casual game of volleyball, there's a ball to suit your needs on the beach. 
Are you ready to hit the beach with your volleyball in hand? Or did this guide help you decide which volleyball is right for your trip to the seaside? Share your experience with the Seaside Planet community in the comment section below! 
Additionally, check out other beach entertainment gear guides in our blog, like
Beach Camping Activities for Your Next Trip
,
Best Dog Toys for the Beach
,
Best Beach Cruisers
, and
Best Beach Toys for Kids
. Or, find our Beach Picnic Guide for
food, drinks, activities and more- here
!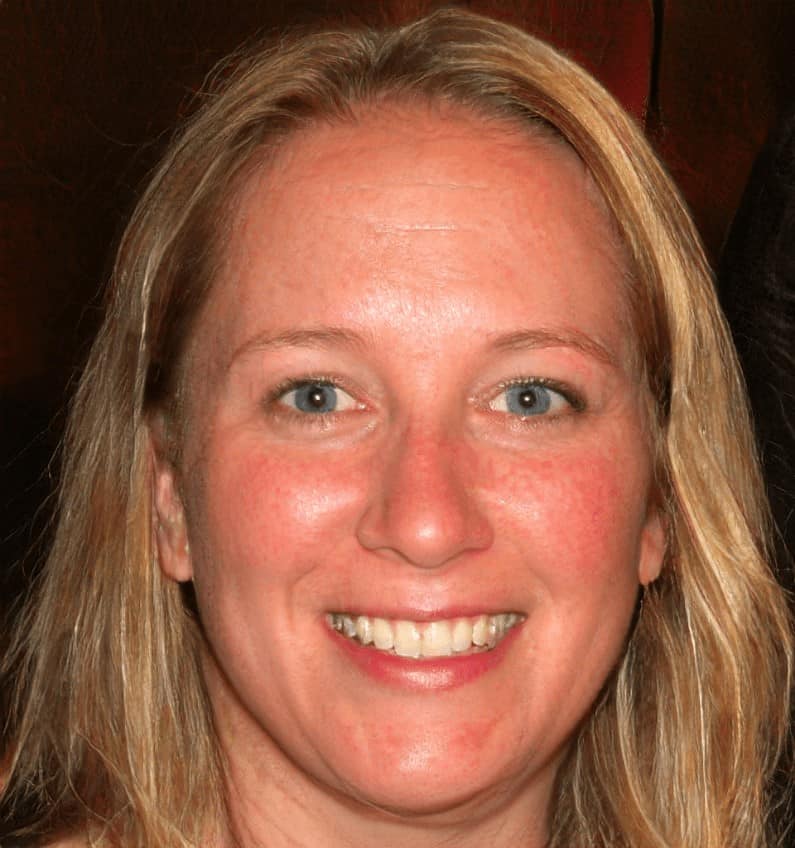 Megan Jones leads the editorial staff of Seaside Planet. They are a multidisciplinary team of outdoor adventurers, water sports lovers, and passionate beach goers. You can learn more about Meg and the rest of the editorial team here.