​​Imagine watching your child experiencing the sand, waves and sunny sea for the first time. Creating the best beach vacations with toddlers is all about preparation, and we're here to help you do just that! ​Seeing the beach and ocean through the eyes of a child is a wonderful thing, but without preparing ahead of time your dream vacation can quickly turn into a nightmare. 
Going with your family to the beach is a wonderful way to explore parts of the world that you haven't seen before, to relax away from work, and to spend time soaking up the sun. Here we've gathered helpful tips to create the best seaside experience possible, and to  ensure everyone in your family has a great time and experiences memories to last a lifetime!
1. Get Protected Before You Hit the Sand
Before arriving to the beach, you'll want to make sure that your children are completely protected with high-quality sunscreen. You'll also need to make sure that skin protection has been on long enough to become effective and prevent washing off when they get wet. 
Anyone with toddlers knows how difficult it is getting toddlers to sit still for any amount of time when they're excited, and a day at the beach is no different. When their toes hit the sand it's going to be tough getting sunscreen on, so make sure you apply before arriving at the seaside.  By making sure that children are prepared for the beach and protected from the sun, you're setting the kids up to start playing right away, which is really all they want to do!
2. Set Up a Shady Spot
​​We all need some sun, but too much unprotected exposure to ultraviolet rays can cause skin and eye damage, immune system suppression and skin cancer.  ​While visiting the beach, it's important to provide a shady spot for your toddler to escape the hot rays. While they may not be able to nap in the excitement at the seaside, it's still important that they have a safe place to rest out of the sun.
Choose between carrying along a beach umbrella or ​a pop-up tent to provide shade on the hot, sandy beach. Both umbrellas and tents have their pros and cons, depending on the user's preference in portability and ease in setup. Since you may be carrying your toddler back from the beach, you'll want to choose something that is easy for you to handle.
3. Plan for Naps
If your toddler is still taking naps, and you can plan your day around their nap time, then you have a much better chance of a successful day by the ocean. Getting to the beach early in the morning is a great way to make sure that you can be back in your room when it's time for them to take a nap, and keeping them on schedule is generally a good idea to make the whole trip run as smoothly as possible.
If your child still sleeps with a lovey, then you'll want to consider bringing one that can be washed. By throwing it in the washing machine after your child falls asleep for a long nap or at night, you can make sure that you keep it fresh and free of salt and sand.
4. Bring Baby Powder
Sand is going to get everywhere when you are on the beach, and if your child is sensitive it can cause some problems. When your toddler has sand stuck on their skin, using baby powder to help brush it off is a painless solution. This is a great way to deal with any potential tantrum that they may throw when they suddenly hit their wall and are ready to be sand free.
Additionally, when you use baby powder to brush away stuck sand, then you won't have to worry about irritated skin Using a wet cloth can be painful and damaging to fragile skin, but baby powder works quickly and will get all the sand off of them without a lot of hassle.
5. Be Prepared with a Cooler
Even if you think that your toddler can spend some time on the beach without eating, you need to be prepared with plenty of cold water and a back up for when they get hungry- because they will get hungry. When toddlers are running around, they are going to need a lot more food than if they were sitting at home, and you had better be prepared to provide them with it, or you are likely to experience a meltdown.
While water is the best choice for your toddler to drink, if they are used to having a specific kind of juice with their snack, then you'll want to pack that, too. Having things that they are used to will help to keep them happy and hydrated while on the beach. Even if you're only in the sun for a short period of time, make sure that you bring plenty to drink. There are some
great options for cooler bags
or even beach friendly
rolling coolers
which will let you keep everything cold and carry it along with ease.
Arctic Zone Titan Deep Freeze 60 Can Rolling Cooler with All Terrain Cart, White
Deep Freeze high performance insulation with radiant heat barrier reflects heat rather than absorbing it; Includes insulated, expandable front compartment
Triple layer ColdBlock base has 3 thick layers of SuperFoam that is designed to keep the conductive heat from the hot ground at bay
Ultra Safe leak proof lining with Microban protects against bacterial odors and stains and helps make this product easier to clean
Rhino-Tech water and stain resistant, wipe clean exterior is abrasion and puncture resistant and will not crack over time; All Terrain cart is expandable, removable, and can carry up to 100 lbs.
Features an adjustable Backsaver shoulder strap with shoulder pad; Interior dimensions: (L x W x H) 13.25" x 12" x 14.75"
6. Choose the Right Tote
​It's a fact of life: if you go to the beach with toddlers, you're going to have to deal with sand everywhere. It will ultimately end up in your tote from toys, towels, snacks, cups, and sunscreen containers. Choose a tote made out of mesh so that when the sand makes it in, it will fall right back out. This is key for when you're carrying all of your items and your toddler to the car and don't want to have to worry about shaking everything out before you get in.
7. Planning Ahead is Important ​
While a trip to the beach with your toddler isn't going to be the same as one that you took before you had a baby, you can still have an amazing time with your family! Make sure to plan ahead and protect your child from the sun, keep them hydrated, and allow them plenty of downtime to recover from being so busy on the beach.
Along with these essentials, also plan to bring entertainment for your kids. Of course they'll find enjoyment from the natural wonders found seaside, but there are plenty of entertainment items that'll keep them busy throughout the day, like:
Shovel and bucket for sand castle building
Floaties and boogie boards for the water
Kiddie pool for the shade

Sale
Sand Castle Molds for Kids Set of 4 | Sand Castle Building Kit Beach Toys | Gift Toy for Kids Aged 1 to 9 - Beach Sand Toys Set | Kids Sand Toys Beach Buckets
This 4-piece rainbow-colored beach bucket collection, complete with white shovels, is easy to carry and features smooth edges for safe play at the beach.
Available in vibrant Green, Blue, Red, and Yellow colors, these 30 fl. oz. sand pails are perfect for carrying sand and stones. The easy-to-grab handles is ideal for small hands.
Experience exceptional quality and safety with our sandcastle building kit. Made of 100% BPA-free plastic, these high-quality toys are both durable and safe for kids and toddlers. They not only make a great gift but also add charm to beach parties as delightful decorations.
Unleash creativity and fun with the versatile sand beach toys for kids. This set encourages imaginative play and helps develop fine motor skills while building wonderful and beautiful sand castles.
Elevate beach adventures with this beach castle building set. The ideal blend of entertainment and learning, it provides endless opportunities for kids to explore their creativity.
How to Protect Your Toddler's Skin at the Beach
Every child needs sun protection at the beach. Tanning and burning causes skin damage, and can be mitigated simply through preparation before beach vacation. 
Here are some key ways to protect kids' skin at the beach:
Use a broad spectrum and water resistant sunscreen, apply liberally and reapply often and throughout the day. 

Use sunscreen even on cloudy days! UV rays penetrate cloud coverage, and can still cause skin damage. 

Avoid the strongest rays of the day, and stick to the shade during peak hours between late morning to early evening. 

An easy way to protect your child's skin is to cover it up. Choose loose, breathable clothing that offers sun protection but won't overheat them while at the beach. 

Sun exposure damages the eyes as well as the skin. Choose sunglasses that provide 100% UV protection is crucial to protecting your child's eyes. Let them choose the pair, so you won't have any resistance from them wearing the glasses. 

Ask you doctor or pharmacist if any medications your child is on will alter their sensitivity to the sun. 
If Sunburn Does Happen…
By sticking to these tips, you won't have to worry about your toddler getting sunburned. However, we're all human, and accidents happen. When children get sunburned they'll likely have pain and the sensation of heat or chills, and symptoms tend to get worse the hours following sun exposure. You'll want to always be prepared for this, so you can treat it promptly. 
Here are some tips for treating kids' sunburn if it does happen:
Get your child out of the sun. First and foremost, cover their skin and call it a day. When you notice a burn starting, it'll only get worse before it gets better, which means it's time to head home for the day. 

Gently apply cool and wet compresses to your child's skin to help ease the pain and heat. Additionally, consider drawing them a cool, not cold, bath to help ease the discomfort. 

Apply pure aloe vera get liberally to sunburned affected areas of the skin. You can use it directly from the leaves of an aloe vera plant, or purchase the gel at your local convenience or grocery store. 

Keep your child thoroughly hydrated during beach trips, and after- especially when they are sunburned! They'll need to replenish spent fluids, so make sure they drink plenty of water and electrolytes to rehydrate their bodies. 

Apply a gentle moisturizing cream to rehydrate the skin and help with uncomfortable itching. Coconut oil, for instance, is a natural and readily on hand moisturizer that works great for calming sunburns and healing damaged skin. 

Your child needs to stay out of the sun until the damaged skin has healed, and it is no longer burned. Further sun exposure during a sunburn will only make matters worse and lead to further damage and pain. 
If blisters develop on you child's skin, sunburn is severe and needs to be seen and treated by a doctor. Ensure your child doesn't scratch or squeeze the blisters, as this can cause infection, additional pain and scarring after healing. Visit your doctor as soon as possible to help ease the discomfort and get skin healing. 
Final Thoughts
Preparing for a beach trip with children means more than packing snacks and towels. It's crucial that you set your family up for success to keep your dream vacation day from quickly turning into a nightmare. Investing in quality equipment like a beach cooler, tent or umbrella, and tote bags is the first step, and understanding beach basics is the next. 
Protect your child's skin, and your own, offer ample shade and plenty of fluids, and understand what to do when accidents happen. By preparing ahead of time, you'll prevent something as uncomfortable as a sunburn, but by preparing for the worst you'll be set up for the best day possible seaside. 
While you won't be able to snooze while keeping an eye on children seaside, you're sure to love building sand castles, picking up shells, and feeling tiny waves on your toes. With the right preparation, you're sure to create a beach trip with your toddler that you'll never forget!
Have you had an epic beach vacation with your child? Or perhaps a nightmare trip when you weren't prepared? Tell us about it in the comment section below!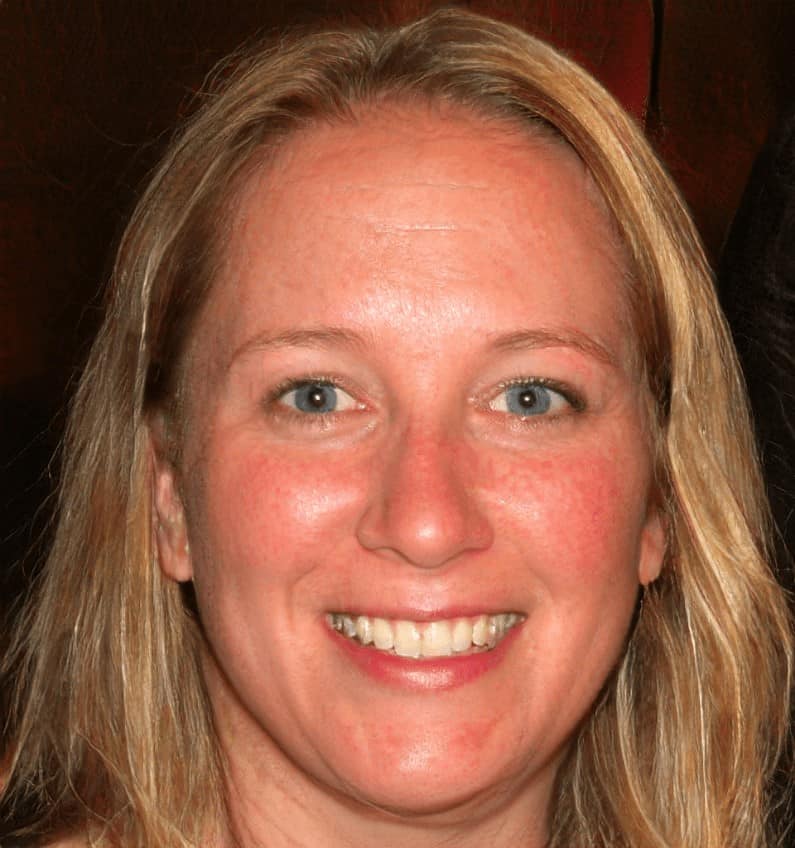 Megan Jones leads the editorial staff of Seaside Planet. They are a multidisciplinary team of outdoor adventurers, water sports lovers, and passionate beach goers. You can learn more about Meg and the rest of the editorial team here.