A leisurely day at the shore requires appropriate gear to keep yourself comfortable, safe and protected from UV rays from the sun. Aside from comfort items and entertainment products, you'll also need to pack the best beach umbrella to ensure you have a shaded place to rest. Not only does an umbrella make trips at the seaside more enjoyable, but it also protects you from the harmful rays of the sun. Additionally, it marks your beach campsite so you'll be able to spot it easily after snorkeling or bodyboarding!
To help you navigate the many options of beach umbrellas on the market today, we've gathered this guide including the best products available and how to choose which is right for you. 
Here are 5 great umbrellas for your next beach adventure:
​Comparison Chart
BEACHBUB All-In-One Umbrella System
Sport-Brella Versa-Brella
AMMSUN Beach Umbrella Shelter
Frankford Umbrellas Heavy-Duty Beach Umbrella
Tommy Bahama Beach Umbrella
Telescoping and Collapsible Pole
220G Thread Count and SP Coating
Sit-On-Top Sand Base Securing
BEACHBUB All-In-One Umbrella System
220G Thread Count and SP Coating
Sit-On-Top Sand Base Securing
Sport-Brella Versa-Brella
AMMSUN Beach Umbrella Shelter
Frankford Umbrellas Heavy-Duty Beach Umbrella
Tommy Bahama Beach Umbrella
Telescoping and Collapsible Pole
Best Beach Umbrellas Reviewed
1. ​beachBUB All-in-One Beach Umbrella System
​The beachBUB all-in-one umbrella offers many advantages for beachgoers enjoying a day near the water. With easy assembly and ultimate protection, there's no doubt why this product is so highly rated and reviewed by many happy customers.
Review
The beachBUB all-in-one umbrella offers many advantages for beachgoers enjoying a day near the water. With easy assembly and ultimate protection, there's no doubt why this product is so highly rated and reviewed by many happy customers. Review
The beachBUB All-in-One Beach Umbrella System is an easy to carry product that's designed for maximum comfort on the shore. Endorsed by the American Lifeguard Association, this umbrella is great for creating shade at the beach and keeping you comfortable throughout the day. To prevent concern of your umbrella blowing down the beach when the wind picks up, the beachBUB® Base ensures that your umbrella won't tip over or fly away. When filled, it weighs around 125 lbs. and can hold around one cubic foot of sand. In addition, it includes the beachBUB® Sand Gopher which can help you create an 8" hole in the sand in no more than 10 seconds. This system ensures easy assembly and security on the shore.
As for the canopy, it opens up 7.5' wide, so you can rest assured that there will be enough space for your family or a group of friends. It offers great protection from the sun and ensures that you have plenty of room to cool down in the shade during a hot day at the beach. Although this umbrella doesn't offer an adjustable height or tilting, it provides ultimate stability and ease in use.
To find out more about the beachBUB all-in-one beach umbrella, check out the video below to find out how the system works.
2.​ Sport-Brella Versa-Brella
​The Sport-Brella Versa-Brella is a compact and lightweight shade for the beach. It's sturdy design and large canopy are ideal for ensuring ultimate protection at the shore. 
Review
One of the best things about the Sport-Brella Versa-Brella is the variety of adjustment options. Thanks to the 360° swivel, paired with the two-button hinges, you can rest assured that you'll be covered from any angle. So if you plan on spending an entire day at the beach, this is ideal for adjusting as the sun location changes throughout the day.
Featuring a heavy-duty clamp that allows you to connect it to different surfaces easily, and a canopy of 40'' by 42'', this umbrella is versatile for a variety of activities. While this umbrella isn't ideal for large groups of people, it does offer shade for a small group or for a group of children. Additionally, weighing in at only 1.8 pounds, it's easily transportable to and from the beach. To make it even more convenient, this product also includes a travel bag for packing, storing and carrying.
While this umbrella is a great option for individuals, small groups, and leisurely trips to the shore, it's important to remember that unwanted tilting can occur in heavy winds because of the swivel adjustment. There are both advantages and disadvantages to each style, and depends entirely on your preference and use at the shore.
3. ​AMMSUN Outdoor Beach Umbrella
​The AMMSUN outdoor beach umbrella is both a fun and stylish product, and offers great protection and comfort at the shore. Additionally, the large canopy is great for large groups of friends or family.
Review
At first glance, this beach umbrella looks pretty standard, but don't let that fool you. It's the quality of the materials and great protection that make the AMMSUN one of the best beach umbrellas on the market right now. It features a sturdy steel pole that ensures longevity and stability. You can also adjust the pole to find the right height for your needs at the seaside. Additionally, the canopy is supported by 8 steel ribs, for maximum security, strength and longevity.
The canopy of this umbrella is 6.5' wide and features the familiar umbrella shape to provide protection for multiple people. It's made of polyester and has an aluminum undercoating that offers added protection from UV rays. In addition, there's also a vent which provides ample airflow throughout the day. These vents also provide better stability for the umbrella to keep it in place during strong winds. Not only does this keep you from having to chase after it down the beach, but it prevents the umbrella posing a threat to other beachgoers. 
While this beach umbrella is available in 6 different and fun color schemes, it doesn't include an umbrella beach. Without the base, you may find it takes a bit longer to assemble the umbrella, but a base can be purchased separately to ensure quick setup.
4. ​Frankford Umbrellas Commercial-Grade Beach Umbrella
​The Frankford beach umbrella features great design and an amazing build quality. It offers ​stellar protection, has some impressive features, and is an umbrella that's built to last. ​
Review
The canopy of this beach umbrella is of unparalleled quality. The military-grade acrylic is designed to prevent tearing and scratching, giving you maximum durability and security at the shore. The construction is durable and heavy, ensuring you'll have ample shade for many beach trips to come. The fabric is also resistant to mildew and mold for added protection, especially for storage after use.
​This lightweight and highly portable umbrella is 7.5' wide, which is one of the largest sizes in our comparison review guide. It can provide shelter for a group of people without issue, and it offers UPF 50+ protection for ultimate skin protection. Additionally, the pole consists of two ash wood pieces and has an open height of 94", with no adjustable height feature. It's non-tilting design is ideal for ultimate stability on the shore, but it will require adjustment for long days at the shore. The pole also features stainless steel joints for a sturdy placement, and the ribs of the canopy are made of 5mm zinc-plated steel, ensuring durability and longevity with your umbrella.
While this beach umbrella offers many great features for use at the shore, it lacks a sand anchor. A base is ideal for securing and stabilizing an umbrella in the sand, and this product will require you to purchase a base separately.
5. ​Tommy Bahama Sand Anchor Beach Umbrella
​The Tommy Bahama beach umbrella provides shade protection for beachgoers on a budget who want quality and functional coverage. ​
​Review
The Tommy Bahama Beach Umbrella offers many things that an average beachgoer needs. The canopy is 7' wide and has a vent on the top for ultimate airflow during hot days. Additionally, it provides UVB protection against the sun's rays, and withstands strong wind. 
The ribs of the umbrella canopy are made of fiberglass, and it also features a two-part aluminum pole. Even though this might not be the sturdiest material out there, it's still strong enough to ensure good stability. The pole also features a tilting mechanism, so you can change the umbrella's angle according to the position of the sun. This ensures ultimate comfort throughout your day at the shore. Additionally, at the bottom of the pole, there's a built-in sand anchor, which will help prevent the umbrella from unwanted tilting and flying away. It's very easy to use, so you can have it set up in no time.
​Choosing a Beach Umbrella: Buyers Guide
Taking a beach umbrella on your next vacation is the best way to ensure that you are protected from the sun when spending time on the sand. While there are a lot of different beach umbrellas to choose from when shopping, it's important to know what to look for when choosing the right umbrella for you. Finding the perfect umbrella for an upcoming beach trip is the best way to ensure that you have the comfort and protection from the sun that you need. Let us help guide you to finding the best beach umbrella on the market!
Here are the key features you'll need to consider when choosing a beach umbrella:
Pole Material
The material of the pole plays a huge role in how sturdy a beach umbrella will be especially on windy days. Poles can be made from steel, wood, aluminum, and sometimes even PVC. Aluminum poles are very light and have the advantage of being able to be painted most any color. Steel poles, while incredibly sturdy and durable, can weigh a lot more than aluminum poles do, which makes them much more difficult to carry and manage. Wood poles are fairly standard for beach umbrellas, but they can be damaged by exposure to saltwater, so it's important to check the condition and quality of the wood.
Consider the types of pole structures available, and understand your goals at the beach to determine which is right for you. Here is a list of the types of beach umbrella poles materials:
Canopy Material
There are many types of fabric that can be used to make a beach umbrella. Some fabrics include acrylic, nylon, polyester, vinyl, and special fabrics designed specifically for use on beach umbrellas. When fabrics are treated with a special silver reflective coating, it reduces how much heat people feel when they are sitting underneath the umbrella. Additionally, the type of material used in your umbrella's construction can impact the amount of UV protection you receive. After all, one of the primary reasons for purchasing a beach umbrella in the first place is protection from UVA and UVB rays. 
When searching for a beach umbrella for your next adventure to the shore, choose one with a quality canopy material that features added UV protection. This will ensure your comfort and protection from the harsh rays of the sun during a leisurely seaside vacation. 
Here are the canopy materials you'll find when choosing a quality beach umbrella:
Acrylic
Nylon
Polyester
Vinyl
Other Fabrics Designed for Marine Use
Size
The size of an umbrella will dictate how much shade is provided for your group at the shore. To choose which size is best for you, you'll need to consider how many people will be relaxing under it at once to escape the rays of the sun. Beach umbrellas that are between 6 and 7 feet are large enough for two people to relax in chairs at the beach. Umbrellas that are up to 9 feet are better options for larger families, as they will provide a lot more space and protection. On the other hand, if you're an individual, or looking for an umbrella for kids, you'll want to choose a canopy with a smaller size. 
Tilt
Not all beach umbrellas have a tilt function, but this feature is great for both keeping comfortable in adjustable shade, and ensuring it doesn't accidentally blow away. The ability to adjust the tilt of the umbrella makes it easy to move it to block a lot of sun as the day progresses. It's much more common to find wooden beach umbrellas that can tilt than it is to find ones made from steel or aluminum that have this function. For this reason, many people looking for the tilt function will opt for a wooden pole.
It's important to remember that a tilting function in a beach umbrella does decrease the stability of the pole- even if only a small amount. If you'll be using the umbrella on a windy beach, you may want to opt for an option without this feature.
Vents
There are some beach umbrellas on the market that have vents in the canopy. These vents make it possible for air to pass through the canopy, which has a few benefits. Allowing air to move through the canopy ensures ultimate airflow, keeping users cool and breathing comfortably underneath. These vents also prevent the umbrella from lifting off of the sand in high and strong winds. Of course, this is not as big of an issue when people invest in high-quality anchors and make sure to firmly attach their beach umbrella to the ground.
The added benefits of having a vent on a beach umbrella are:
Ultimate Airflow
Helps Keep Umbrella In Place
Keeps Air Cooler Underneath
Portability
​It's very important to consider how portable a beach umbrella is before investing in it, because you'll be transporting it both to and from the shore. A lightweight umbrella makes it much easier to transport, while at the same time carrying other beach items and gear. It's a good idea to look for an umbrella that can easily be set up by one person, as this ensures that it is not only easy to assemble, but also easy to take down at the end of the day.
Beach Umbrella FAQs
Why can't I just use a patio umbrella when going to the beach?
​Many people are tempted to take their patio umbrella with them when heading to the beach, rather than investing in a beach-specific umbrella. While there are some patio umbrellas that can be used on the beach, one problem is that these umbrellas are generally not as large as beach umbrellas. Additionally, they are not made from durable materials designed for marine environments, which means that they can easily be damaged by exposure to high winds, sand, and saltwater. Additionally, beach umbrellas often feature sand anchors, convenient carrying cases, and vents for airflow- all features that aren't found in patio umbrellas.
How do you anchor a beach umbrella?
​Beach umbrellas are easy to anchor if they have a built-in anchor. This allows you to simply screw or push them into the ground until the pole is submerged in the sand. Alternatively, some products can be filled with sand or provide tie down cords. No matter which solution the manufacturer provides, it's important to ensure that the umbrella is anchored firmly into the sand so that it doesn't tip over or cause a potential hazard to other beachgoers.
How do you clean a beach umbrella?
​Since beach umbrellas are exposed to a lot of salt and sand, they do need to be cleaned regularly. After a trip to the beach, you will need to gently shake off the sand and other debris, and use a soft brush to remove any sand that is stuck on the umbrella. You can then mix warm water with laundry detergent and sponge this mixture onto the umbrella. Allow it to sit for 15 minutes, then rinse with a garden hose before drying in the shade. Finally, ensure the umbrella is completely dry before storage.
How are beach umbrellas measured?
​Umbrellas are not measured by their height, but rather by the size of the canopy on the top of the umbrella. The larger the canopy, the larger the umbrella. A larger sized canopy means that more people can easily fit under the umbrella, but it also means that the umbrella will be heavier and a bit more difficult to carry.
​​Final Thoughts
Choosing the right beach umbrella for your trip to the shore is all about investing in a quality product that offers ample shade. You'll want to opt for a product that is convenient to carry to and from the beach, and one that suits your needs at the shore. Whether you're planning a day catching some waves, or an afternoon hanging out with your dog at the beach, an umbrella is an essential for both comfort and safety.
Has this guide to the best beach umbrellas on the market helped you to choose the one that's right for you? Are there other beach gear review guides you'd like to see next in the blog? Join the Seaside Community and share your thoughts with us in the comment section below!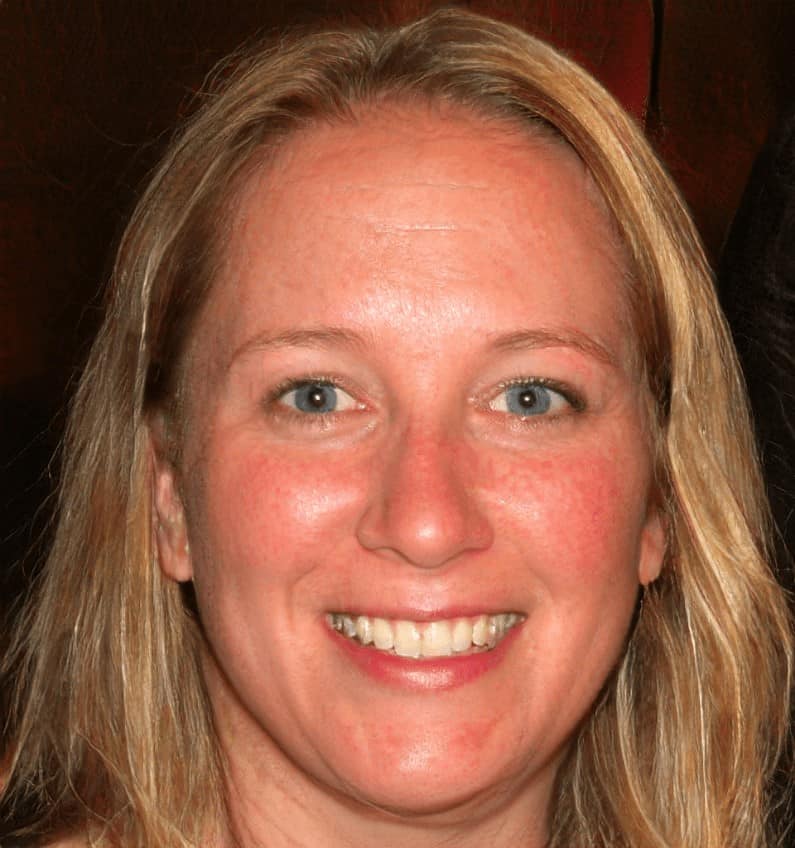 Megan Jones leads the editorial staff of Seaside Planet. They are a multidisciplinary team of outdoor adventurers, water sports lovers, and passionate beach goers. You can learn more about Meg and the rest of the editorial team here.