Going to the beach should be as fun as possible, no matter if you are heading to a local beach for the day or are going on an extended vacation with the family. Moms are always worrying about whether or not they have all of the items with them that they need for a great trip to the beach. Investing in the best beach tote for moms ensures that you can easily bring all of your necessary gear. These great totes will make it a lot easier for you to have everything close by when you need it without having to run back and forth to your car, especially when you are faced with an emergency.
Finding  the right beach tote to purchase is important due to the fact that you will want to make sure that it is not only roomy enough to carry the items you need but also aesthetically appealing and practical to use. To help you choose the best product for your next beach adventure, we've created this guide to the best beach bag for moms and a simple buyer's guide to help you choose the right one for you.
Comparison Chart
Saltwater Canvas Whale Bag
Main Compartment, Exteror Pocket, Coin Purse
Main Compartment, Multiple Exterior Pockets
Main Compartment, 2 Interior Pockets, 2 Exterior Holders
Weatherproof, Waterproof, Never-Rip
Waterproof, Washable, Crease-Resistant
Main Compartment, Exteror Pocket, Coin Purse
Saltwater Canvas Whale Bag
Main Compartment, Multiple Exterior Pockets
Weatherproof, Waterproof, Never-Rip
Main Compartment, 2 Interior Pockets, 2 Exterior Holders
Waterproof, Washable, Crease-Resistant
Best Beach Tote for Moms Reviewed
1. CGear Sand-Free Tote: May be the Best Beach Bag for a Mom
Review
The CGear Sand-Free beach tote offers a huge benefit for those taking it to the seaside because it offers ample functionability, and it helps to prevent sand making it back home with you. Unlike other beach totes that may trap sand inside and then allow it to spill out all over your car and inside your home, this tote has a patented weave technology that will keep sand where it belongs -- on the beach. Made of a durable nylon, this material will help sift sand out of your belongings and your bag but won't let sand come back through the bottom of the bag if you set it down on the beach. Additionally, this keeps gear securely inside, without the worry of it being covered in sand. 
Because moms tend to pack their totes full of everything that they need on the beach, it is important to make sure that the tote you buy can handle all of the weight of your belongings. This particular tote features a heavy-duty strap for convenient carrying, and the seams have been reinforced with
box stitches
to keep them from coming apart even when the tote is packed full. It's large enough to carry
beach toys
,
sand-free towels
,
water shoes
,
and more. 
2. Ever Moda X-Large Bag: Fashionable and Functional for the Beach
Review
It can be tricky to find a tote that is as attractive as it is functional, but this offering from Ever Moda fits the bill. Not only is this bag durable, but it also comes in a very fun print that will fit right in at the beach and make it easy for you to spot your tote from a distance. The straps are long enough that you can easily throw this tote over your shoulder without having to worry about it cutting into your side or your armpit, and the straps are also thick enough so that even when you fill up the tote with lots of beach gear you won't have to worry about it hurting your shoulder. If you're someone who regularly packs their bag full of beach towels, water bottles, beach games, beach hats, and all manners of beach gear, this is a good option to consider.
The metal feet and hard floor of this bag help it to keep its shape and stand on surfaces, which makes finding gear inside your tote a lot easier than if the whole thing was soft and collapsible. Additionally, since it is made of a durable and lightweight
polyester
, you can rest easy that you will not look out of place carrying this tote bag with you to other locations besides the beach, making it ideal for taking on vacation.
3. Saltwater Canvas: Tough and Easy to Care For
Review
It can be difficult to find a beach tote that is both durable and easy to care for, but this tote from Saltwater Canvas fits the bill and even comes with a five-year function guarantee so you can rest easy that the mesh won't fail you. While this tote doesn't look particularly big, it's actually large capacity and has plenty of room to fit all of your beach gear and more. There are an amazing nine different pockets on this tote so you can keep everything separated and easily accessible at a moment's notice. Additionally, the versatile design makes it great for other uses, such as a gym bag, car carrier bag, vacation or travel bag and more. 
Unlike other totes that require more specific care, this tote can be hosed down or thrown in the washing machine and will look as good as new. It's durable and convenient design ensures that sand will fall through the mesh, so you don't have to worry about bringing a mess into your car or home. Additionally, it features zippered pockets to keep your belongings inside safe and secure while you're on the go, or while you're enjoying the beach.
4. Original Floral Water Resistant Large Tote Bag: A Great Choice for Mom
Review
Made of a durable and thick material with plenty of colors and designs to choose from, this great tote bag is perfect for taking to the beach or pool, as well as carrying to work or the gym. It features an impressive internal capacity, which means that it can easily handle snacks, a beach towel, flip flops, accessories, or even a computer. There are two mesh pockets on the outside of the bag, which makes it easy for users to quickly access items that they use on a regular basis. This is also a great place to put items that are sandy, as the sand can shake off outside instead of being brought into a building or car. There are also two inner pockets that can easily be used to help organize the inside of the bag so that items aren't lost.
Since this bag is washable, it's easy to throw it in the washing machine when it has gotten dirty. The heavy-duty and high-quality material washes and dries exceptionally well and won't hold stains or dirt. This means that after a quick spin in the washing machine, this bag will look as good as new and will be bright and clean. The smooth straps of the bag don't dig into your shoulders or irritate your hands, which is perfect for users with sensitive skin or those who are prone to sunburn. Additionally, they have been securely stitched into the bag so that there isn't any concern of the straps pulling out or coming loose.
5. Tingueli Beach Tote Bag: A Great Family Vacation Option
Review - A Great Option for Families
Rather than taking both a cooler and a tote bag to the beach on your next family vacation, you can simply carry this single bag and have everything that you need with you, freeing up a hand in the process. The ingenious design of this bag has a small leak proof cooler on the bottom of the bag, as well as a storage bag on top for all of the gear that you need for your beach trip. With durable handles for carrying, you can easily sling this bag onto your shoulder and hit the beach without worrying about leaving anything behind. The open top of the bag makes it easy for family members to quickly grab what they need. Items used regularly can be stored in the outside mesh pockets on the bag for even faster access.
The outside mesh pockets help to drop any sand off of items before you get to your car or back to the house, which prevents a huge mess. These pockets are also easy to shake clean so that you don't have to worry about washing the bag. Included are zippered pockets to protect belongings, which helps keep valuables out of plain sight.
Since the bottom of the bag is sturdy and structured, there isn't any problem with food getting squished underneath beach gear. This means that sandwiches, snacks, and drinks won't be damaged or ruined when you're on the go. It's the perfect way to pack for a
picnic at the beach
in a hurry and make sure that you have everything you need.
Choosing a Tote for the Beach: Buying Guide

No trip to the beach is complete without a swimsuit, towels, snacks, sand toys, sunscreen, and plenty of water. Rather than trying to carry all of this in your hands, buying a beach tote bag is a great way to ensure that you can easily handle everything that you need at the beach without being overwhelmed. However, since there are so many beach tote bags on the market, it can be difficult to find the best option for you. Knowing what to look for when shopping will make this much easier and ensure that you find a beach tote bag that you love.
Tote Material
The material of a beach tote is incredibly important and will play a huge role in how well the bag functions as well as how you take care of it after a day at the beach. These bags are designed using different materials such as:
Cotton is a popular option for a tote bag, as it is easy to clean, manages to stay cooler in the sun, and allows for aeration. The problem with cotton is that sand is often caught in the tote, and, when the fabric is wet, it will take a while to dry out. Nylon and polyester made beach totes, on the other hand, tend to be some of the most popular options because of their ease in cleaning, and ability to let sand fall through the material. 
Mesh tote bags allow sand to fall freely through the material, making them a cleaner option to take in the car after a trip to the beach. They also dry quickly in the sun. One problem with mesh bags is that they often have to be hand-washed to ensure that they aren't damaged in the washing machine.
Gear Pockets
Having the right number and size of pockets is key to ensure that a tote bag is highly functional. Some totes have smaller internal pockets with zippers, which are great for storing your valuables, such as money, car keys, your wallet, jewelry and more. External pockets, on the other hand, are great for storing items that you will need to be able to easily access while on the beach. Bottled water, sunscreen, and snacks all need to fit easily into these pockets for an enjoyable experience.
An additional option in some tote bags is an internal waterproof pocket for items that need protection from the elements, like your cell phone or car key fobs. To choose the right style pockets for your needs, consider what gear you'll be carrying and what type of protection or separation you'll need.
Carrying Straps
While the straps of a beach tote bag may not seem very important, they are the key to ensuring that you are comfortable when carrying the bag. Straps that are thinner will likely cut into the shoulder, which can cause severe discomfort, especially if you're sunburned. Thicker straps that are padded are a much better option.
In addition to how thick and wide the straps are, they also have to be long enough to be easily worn on the shoulder. Shorter straps will require the bag to be carried by hand, which can be exhausting.
Tote Capacity
There's no use in buying a beach tote bag that isn't large enough to fit all of the items you will need for your excursion. It's a much better idea to buy a tote that is too large, rather than one that is too small. Checking the capacity is important and will help decrease frustration when on vacation.
Stitching
Durable bags are going to have high-quality stitching that won't easily pull apart, even when the bag is packed. Some tote bags have low-quality stitching that will cause the seams of the bag to slowly pull apart as the bag is used. Reinforced stitching, especially on the bottom of the bag and where the straps meet the body of the bag, will keep it in good condition for a longer period of time
Bag Closure
Some beach tote bags have an open top, which can make it easy to grab items that you need, but this means items are not very secure. For the best security, look for a tote bag that has a zippered top. This will not only help prevent people from reaching into your bag when they walk by, but it is also a great way to prevent sand from falling into the bag and getting all over your gear inside.
Closure zippers need to be thick, durable, and able to stand up to use with sand and saltwater getting into the teeth. Some companies use waterproof zippers, which will help keep the items in a bag nice and dry. Additionally, you'll need the zippers to be made of a rust-proof material to ensure longevity and ease in use.
Beach Tote Accessories
Because there is a whole host of beach tote bags to choose from in a highly competitive market , beach tote accessories have become more prominent. If you are interested in more than just a basic tote you will be happy to find that you have various options to consider.
Some companies have included as part of their beach totes some of the following accessories:
Key Holders
Coolers
Waterproof cases
External mesh storage
Internal pockets and closures
Seperate compartments
Padded compartments for electronics
Zippered tops (some are open, others have snaps or ties) and internal storage
Frequently Asked Questions
Do I have to buy a tote bag that is only for use on the beach?
While you don't technically have to buy a dedicated beach tote, this is a good idea and will prevent you from becoming frustrated if your other totes are damaged. Beach totes are designed to withstand exposure to the sun and wind, as well as saltwater and sand. Regular totes, unfortunately, aren't generally as durable and able to stand up to long hours on the beach without being damaged. Additionally, beach totes are designed to let sand out so you don't bring it home with you, while traditional bags won't likely have this feature.
Do I need to clean a beach tote bag?
Cleaning a beach tote bag is an important part of caring for it and will help to make sure that it lasts for as long as possible and remains looking good. Some bags can be put in the washing machine, which makes it easy to get the bag clean quickly, but others have to be hand washed. It's important to check the instructions for the tote bag that you buy and then follow them exactly to prevent damage to the bag.
What types of things can damage my bag?
Unfortunately, both chlorine and saltwater can easily damage a beach tote bag, which is why regular cleaning is so important. Not only can chlorine cause the bright colors in a beach tote bag to fade, but it can also cause the fabric to shred and split. It is also known to break down the elasticity in fabric. Saltwater, on the other hand, causes mold to grow and will allow bacteria to break down the material in a bag, causing it to weaken and eventually fall apart.
Are these bags waterproof?
There are some beach tote bags on the market that are waterproof, but others are made from mesh and clearly aren't. Mesh bags have the added bonus of drying incredibly quickly in the sun, which means that they won't stay wet for long. Canvas bags are often treated to be water resistant, but no beach bag is completely waterproof, which means that dropping the tote in the ocean will cause items inside to get wet.
What are some of the top considerations mom's are looking for in a beach tote?
It is almost impossible to anticipate and plan for what might happen and in-turn what you might need while you are at the beach. So in the case of most moms the amount of storage a beach tote provides becomes a top consideration.  
Not only are items like sunscreen, snacks and towels essentials but having a first aid kit with bandages and ointments, along with a variety of personal items for those "just in case" moments need to be handy.  This means moms want lots of pockets and storage areas, along with sufficient strength in the materials and stitching.  
Additionally, because these totes get stuffed with so many items they tend to become fairly heavy. The weight, walking on sand, sometimes for long distances, makes how the tote is carried an important consideration.  Some of the best beach bags offer a variety of carrying options, from shoulder straps to dual straps similar to a backpack, allowing more support and weight distribution.  
Being able to organize items also is an important factor.  A variety of storage areas, dividers and pockets makes organizing and accessing items more manageable.  Waterproof and zippered pockets/storage areas are ideal for securing electronics. Another option that is becoming more popular is a cooler storage area for keeping items like drinks and food cold.
Final Thoughts
Buying a beach tote so you can easily take all of your essentials to the beach is important if you want to be able to have a great time with your family and not worry about whether or not you are prepared. The CGear Sand-Free Tote comes out on top for a number of reasons. Not only will it help to keep your car and your home free from sand but it has a lot of storage space as well as separate pockets so you can stay organized. Plus it's stylish and the sort of bag you can take with you all summer long. However, any of the other beach toes on this list were chosen for a reason and are great options for mom's day at the beach. 
Has this guide helped you get one step closer to your next beach adventure with your family? We invite you to share your thoughts with us in the comment section below!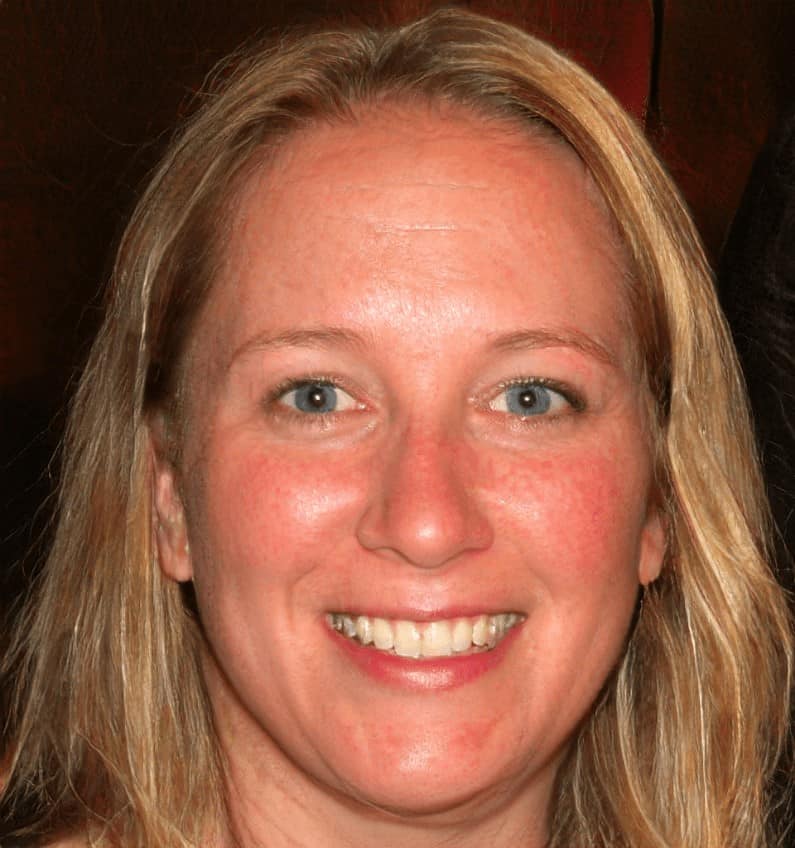 Megan Jones leads the editorial staff of Seaside Planet. They are a multidisciplinary team of outdoor adventurers, water sports lovers, and passionate beach goers. You can learn more about Meg and the rest of the editorial team here.