If you're looking for some cool shade and protection from the elements on your next ​beach trip, then there's no better option than a beach tent​. But with so many tents available on the market today, it's​ difficult to know which are good buys and which should be avoided.

To help you decide which tent is best suited for you, we​'ve selected and reviewed the 10 best beach tents​. We've highlighted​ the key features of each option​ along with pointing out both the pros and cons for each ​tent. If you still have questions, be sure to read our Buyer's Guide and Frequently Asked Questions. These go into more detail on our review criteria and important factors to consider before making a purchase. Read on to​ learn more.
​Comparison Chart
Pacific Breeze Easy Setup Beach Tent
Arcshell Premium Extra Large Pop Up Beach Tent
G4Free Outdoors Large Pop Up Beach Tent
Alvantor Coolhut Beach Tent Beach
Easthills Outdoors Instant Shader Deluxe XL Beach Tent
86.6 L x 74.8 H x 51.18 D
UPF 50+ Sun Protective Level
UPF 50+ Sun Protective Level
UPF 50+ Sun Protective Level
UPF 50+ Sun Protective Level
UPF 50+ Sun Protective Level
6.55 Pound Product Weight
4.25 Pound Product Weight
40 L x 5 W x 5 H Travel Size
30.7 L x 5.4 W x 5.4 H Travel Size
26.77 Diameter Travel Size
22.5 Diameter Travel Size
41 L x 8.5 W x 8.5 H Travel Size
Fiberglass Automatic Pop Up Pole Frame System
Water Repellent Polyester
Water Resistant Polyester
Pacific Breeze Easy Setup Beach Tent
UPF 50+ Sun Protective Level
40 L x 5 W x 5 H Travel Size
Water Repellent Polyester
Arcshell Premium Extra Large Pop Up Beach Tent
UPF 50+ Sun Protective Level
6.55 Pound Product Weight
30.7 L x 5.4 W x 5.4 H Travel Size
Fiberglass Automatic Pop Up Pole Frame System
G4Free Outdoors Large Pop Up Beach Tent
86.6 L x 74.8 H x 51.18 D
UPF 50+ Sun Protective Level
4.25 Pound Product Weight
26.77 Diameter Travel Size
Alvantor Coolhut Beach Tent Beach
UPF 50+ Sun Protective Level
22.5 Diameter Travel Size
Easthills Outdoors Instant Shader Deluxe XL Beach Tent
UPF 50+ Sun Protective Level
41 L x 8.5 W x 8.5 H Travel Size
Water Resistant Polyester
10 Best Beach Tents Reviewed
1. Pacific Breeze Easy Setup Beach Tent
​The Pacific Breeze tent is easy to set up and has large ventilation windows. The design is clever and aimed at keeping you cool and protected at all times. It is a lot more lightweight than most beach tents, making this tent a breeze to bring along everywhere you go.
Product Highlights
Made from sturdy, durable fabric and a strong fiberglass frame, this tent weighs only 4.4 pounds, making it easy to carry. It's very spacious, with more than enough comfortable room for 3 adults. It packs away easily into its compact carry bag for added convenience.
The EasyUp hub system makes this tent easy to erect thanks to the brilliant drawstring mechanism that allows just one person to set it up in under a minute. The tent is just as easy to pack away, and works well in all weather conditions. Additionally, it has UV protection, blocking out most of the harmful rays from the sun. On hot beach days, you can enjoy the shade while staying cool with the cross breeze. This tent comes along with sand pockets and pegs to help secure it against wind.
The interior has nifty pockets where you can store your personal belongings. The polyethylene floor is so waterproof that you stay dry even when it is set up on wet sand.
2. Arcshell Pop Up Beach Tent
​​The Archshell Pop Up beach tent is a reliable shade provider for days on the beach thanks to the 190T polyester that is breathable, waterproof, and protective. This tent offers UV 50+ protection to keep your family safe.
Product Highlights
This tent offers protection from strong winds and harmful UV rays from the sun. This tent comes with 6 stakes that keep your tent firmly in place. You can easily fit 4 adults or 2 beach chairs inside. Despite being so spacious, it folds down to a compact size that is easy to carry.
Weighing in at only 6.55 pounds, this tent is easy to take along to the beach or park. The polyester walls are coated with 3000mm PU on the inside to make it waterproof and ultra-absorbent of UV light up to UPF 50+, absorbing over 98% of UVA and UVB rays.
The 3 large windows ensure great ventilation while the flaps can be used to cover the windows for more privacy. The 5 sandbags and 6 stakes keep the tent stable in winds up to 25 mph.
​How to Choose a Beach Tent: Buyer's Guide
​Beach tents have many uses, making them ideal for the entire summer's outdoor activities. They offer a great way to connect with nature, spend time with friends and family, and an escape from everyday life. In order to purchase the best beach tent for you, consider these key features when looking at beach tents:
​Size and Dimension
You first need to consider the number of people that will be sitting in the tent. Most beach tents are made to fit 2 adults and at least 2 small children. However, rather than looking only at seated space, you also ​need to consider the amount of gear you have with you. ​Therefore, we recommend you pay close attention to ​the tent size to make sure it will work for your needs. It's often better to purchase a tent that is slightly larger​ than you think you'll need, to avoid being stuck in cramped quarters.
Here are 3 things to ask yourself before choosing what size tent you'll need:
How many people will be using the tent during the day?
How many people will be sleeping in the tent?
How much gear will you need to store inside the tent?
Materials and Quality
There are a variety of materials used to make the shell of a beach tent, the main 2 being nylon and polyester. Both of these fabrics are high quality and very good at creating shade as well as being long lasting and water resistant.
Some tents have openings which allow air flow that can also be closed if the wind gets a bit friskier. The closure should be either a high-quality zipper or ultra-strong Velcro. This gives you protection against sand and bugs blowing into your tent. Being able to close the opening of your tent also adds a layer of security when you are not able to watch the tent when swimming, paddle boarding, kayaking, snorkeling, bodyboarding or more.
Your tent's frame should be made from a strong and durable yet lightweight material,  typically steel or aluminum, which is great for beach use thanks to their corrosion and rust resistance. These frames also make your tent lighter so you can carry it with you anywhere.
The main consideration with regards to the frame is how much wind the beach you are visiting will have. Aluminum frames are better for beaches that only get light breezes. Steel frames are slightly heavier and are better suited to windier conditions.
Things to consider when choosing the materials of your beach tent:
Frame Materials
Tent Materials
Material Weight
Zipper and Velcro Closure Quality
Airflow
Water Resistance
UV Protection
Beach Tent Setup
The ease in assembly of your beach tent is important, especially if you're an individual camper or plan to camp with young kids, and thus have no free hands. You want a tent that is easy to carry both to and from the beach, and one that breaks down and sets up with ease. Ensure that the tent is easy to set up in a few minutes or less, and doesn't require more hands than you'll have available.
Pop-up tents are typically the easiest to set up, often requiring only seconds. Pole tents can take a bit longer, but there are many available that only need a minute or two.
Things to consider in regards to your beach tent assembly:
Pop Up Design vs. Pole Tents
Time Required to Assemble
Number of People Required to Assemble
Tent Style and Color
Beach tents come in various fun and bright summer colors. This means you can choose a color that suits the aesthetic preference and personality of your family. Choosing a tent that has a bright and distinct color scheme will make it simpler to spot on the beach, especially if there are a lot of other beach tents.
With the many options available, you should have no issues finding a color you love, and this choice comes down to personal preference as it has no impact on the functionality of the tent.
There are three main styles of beach tents: pop up, cabana, and ​beach canopy.
Pop up
This type of tent is usually a similar shape to a dome tent and can be set up in next to no time. They are easy to erect and use. You can also pack them away with very little effort. They are lightweight and effortless to carry. They can be weighed down by sandbags for additional stability. They can sometimes be more expensive than other beach tents due to the convenience.
Cabana
This type of tent offers good shade while still giving you a good view of the beach and ocean thanks to their wide opening on the one side. Most cabana tents can be zipped closed for privacy. They are very convenient and typically have a self-erecting feature. They also come with good SPF coating and additional sun protection.
Canopy
If you have lots of friends or family that enjoy picnics and sun-filled days at the beach, then​ large canopy pop​ ups are a great choice. Normally the smaller ones can fit around 2 to 3 adults. The large ones can fit 8 to 12 people, sometimes even more depending on what size you get. These tents do take time and manpower to set up though.
Beach-Tents Weight
​When going to the beach, you need to remember that you will have coolers, beach chairs, towels, and other gear. In the heat of summer, you definitely don't want to walk back and forth between your car and the beach, so having a tent that is compact, lightweight, and easy to erect will make your day simpler and more enjoyable.
Safety
​Beach shades and tents can go a long way to keeping your family safe on sunny beach days. Sunburn and heatstroke are very serious, especially for smaller children, and can sometimes even be life threatening. ​A large tent or sun domes provide your family members with a safe, shaded area to nap and play so that they are not exposed to harmful UV rays.
Beach Tent F.A.Q.
How to fold a pop up beach tent
Erecting a pop up beach tent is really simple, but sometimes folding it away can be more challenging. Most manufacturers offer videos on their website or YouTube channel which show you to setup and tear down their tents or beach shades. It's a good idea to watch these videos and practice setting up your tent before you go camping for the first time. Additionally, this video can give you some general tips and tricks.
What are tents made out of?
Beach tents can be made from a variety of materials, including canvas, felt, nylon, and polyester. However, the most common materials are nylon and polyester as they are lightweight and water resistant. Beach tents are commonly treated with a polyurethane coating that prevents water from getting into your tent.
Beach tent vs. umbrella
While beach tents and umbrellas fundamentally serve the same purpose, to provide shade and protection from harmful UV rays, it is always best to go with a full beach tent as they have a larger floor area and give more protection. This is especially important if you're camping with a baby or small child. However, this does depend on the angle at which you place the tent.
If you'd like to learn more about great umbrellas for your beach vacation, you can learn more
here
.
Can you sleep in a tent on the beach?
Yes, you absolutely can. Of course, this does depend on the rules and regulations of the beach that you choose, but most beaches do allow campers to set up a small tent and enjoy falling asleep to the sound of the waves rolling in. Remember that sleeping on the beach can get chilly and windy, even in summer, so bring warm clothes and blankets. 
If you want to learn more about camping at the beach, check out our Ultimate Guide.

What kind of tent to bring to the beach for maximum shade?
The most popular & best beach tent is a pop-up tent as they are quick and easy to set up. The purpose of a beach tent is to protect you from the sun, so you do not want a tent that requires that you stand in the sun for ages setting it up.
​Final Thoughts
​If you are considering ​purchasing a beach tent, the buyer's guide and recommended tents in this article should help get you started. However, if we had to choose, it would be the highly recommended Pacific Breeze Easy Setup Beach Tent because of its UPF 50+ protection and excellent waterproof design. The tent weighs only 4.4 pounds and the 1-year warranty speaks to the quality of the product. It's truly a great beach shelter with a quality construction. From the tents on our list, this is clearly the editor's choice for best beach tent. 
Has this guide helped you to choose the best beach tent for your next adventure? Or are you planning an epic trip to the shore? Join the Seaside Community and share your thoughts in the comment section below. We love to hear from our readers!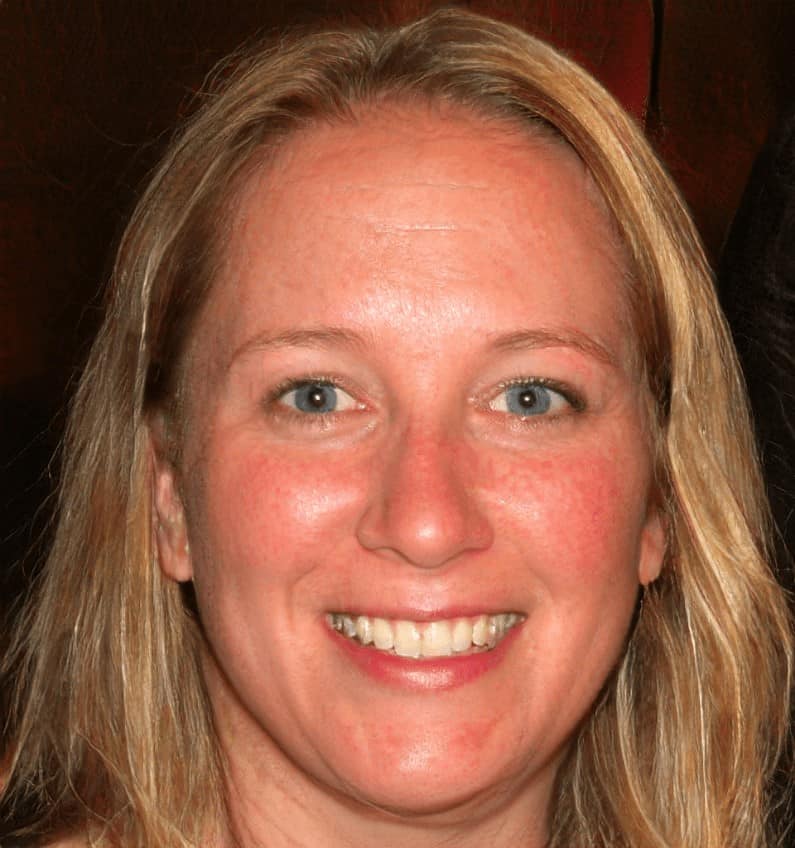 Megan Jones leads the editorial staff of Seaside Planet. They are a multidisciplinary team of outdoor adventurers, water sports lovers, and passionate beach goers. You can learn more about Meg and the rest of the editorial team here.