A day at the shore requires the right beach gear to keep you comfortable, protected and safe. The best beach hats for women are designed to protect your eyes, face and head from the sun's UV rays, while also keeping you cool and comfortable throughout the day. Whether you're enjoying a leisurely lounge in the sand, or a fun day adventuring the shore while skimboarding, a quality beach hat will keep you comfortably shaded all day long. 
Not all hats are designed the same, and with endless options on the market it can be overwhelming choosing which is right for you. To help you choose the best hat for the beach, we've gathered this helpful guide with some of the best options available. 
Here are 5 beach hats designed for women that you're sure to love:
Comparison Chart
Funky Junque Floppy Sun Hat
HINDAWI Wide Brim Sun Hat
NY Fashion101 Open Knit Sun Hat
Adjustable Drawstring Closure
Elastic Closure with Internal Sweatband
Vented with Interal Sweatband
Funky Junque Floppy Sun Hat
Adjustable Drawstring Closure
HINDAWI Wide Brim Sun Hat
Elastic Closure with Internal Sweatband
NY Fashion101 Open Knit Sun Hat
Vented with Interal Sweatband
Best Beach Hats for Women Reviewed
1. ​Lanzom Panama Straw Hat
Review
The Lanzom Panama Straw Hat is durable head protection that's both great at shading you from the sun, and quite stylish. Made of 100% natural straw, the woven material is great for both breathability and head coverage from UV rays. Straw hats are ideal for the beach as they are very lightweight and breathable, designed for maximum air flow throughout your day in the hot sun. The straw used here is water resistant, so a bit of water won't compromise its integrity. Additionally, because of its foldable design it's easy to pack and carry along on beach adventures. Simply pack it in your waterproof duffel bag, or beach tote, and you're ready to go! 
The Lanzom Panama Straw Hat does have a 360 degree brim, a very wide and large brim, making it an ideal beach hat because it will keep the sun out of your eyes and off of your neck too. We like how this hat comes in a few different styles and colors, so you can choose an option that reflects your style and personality.
2. ​FURTALK Summer Beach Hat
Review
The FURTALK summer beach hat is a lightweight and ultra breathable design, made of a cotton material. The construction of this hat is ideal for keeping harsh UV rays off of the face, neck and shoulders, and to offer ample protection for sun damage. Additionally, the woven cotton lave is quite durable and designed to last for many beach trips to come. Because of the woven material, it offers ample airflow to keep you cool and comfortable throughout the day. In addition, it's extremely lightweight, meaning you'll likely forget you're wearing it during a trip to the seaside. 
This breathable and durable beach hat comes in a few different color options, which is great for individuals to choose a style that reflects their aesthetic preference and personality. We also like how the FURTALK Summer Beach Hat features a sweatband on the interior, which helps to keep sweat out of your eyes. This headband also provides a snug fit to the head, to keep your hat in place even in high offshore winds. 
This sun hat comes with a huge 4.3 inch brim, which means that it truly does a fantastic job at keeping the sun out of your eyes, and off of your face, neck and shoulders, too. Additionally, it can be folded any way you want and its shape will always recover when you unfold it. This is ideal for packing, traveling and carrying your gear to the shore for a leisurely lounge by the sea.
3. ​Funky Junque Sun Hat
Review
If you are on the hunt for a great sun hat, one that is very durable, comfortable, and fits all head sizes, the Funky Junque Sun Hat is a really great option to go with. ​ This unique beach hat is one size fits all head protection, but it actually comes with an internal drawstring which can be adjusted to fit heads of all sizes. It's a hat that you can tighten so it does not blow away in the wind, yet still offers a high level of comfort. Additionally, it's made out of 100% paper, which is a good thing for the beach because it is ultra lightweight, so much so that you probably will forget that you are wearing it. The large brim is ideal for shading your face, eyes and neck from the sun, and it can be embroidered with a number of funky slogans to add a bit of personal flare at the beach.
One of the drawbacks to this hat is that it's not highly breathable. It doesn't offer ample airflow, and thus your head might get a bit sweaty inside of it. Now, while it is quite durable, it is not recommended that you get it wet, as the paper will quickly degrade if it gets and stays wet.
​4. ​​HINDAWI Sun Hat
Review
Beachgoers who want to make sure that they can easily keep the sun out of their eyes and off of their face will love the oversized brim on this beach sun hat. The sun visor is large enough to block the sun, but not so big that it will catch the wind and fly up or make it difficult to see. Since the hat itself has been tested to block at least 97.5% of UV rays, it is a great option for people who have sensitive skin or thinning hair and are worried about how they are going to protect their scalp from sun damage.
Thanks to the durable Velcro, this hat is easily adjustable so that it can fit a variety of head sizes. Additionally, the optional neck strap helps to prevent losing the hat during high winds and can easily be taken out of the hat when not needed. Even though the hat is durable and sturdy, it's easily rolled up and held in place with an included elastic loop. This makes taking the hat on the go easy, as it won't take up too much space in a purse or luggage.
Finally, even though the hat does a great job of blocking UV rays, it is designed out of breathable fabric and is heavily ventilated. In addition to the durable and high-quality sweatband, this means that wearers won't have to worry about excessive sweating when wearing the hat. It also means that the hat is comfortable to wear, even on the hottest summer days, although it also looks very stylish in the fall and the winter, as well.
​5. ​​NYFASHION101 Beach Sun Hat
​Review
Women looking to stay cool on the beach without sacrificing comfort or style will likely love the delicate and feminine appearance of this beach hat. The lace design of the fabric not only adds to the femininity of the hat and makes it perfect both for wearing to the beach as well as on a date, but it ensures that there is plenty of airflow through the hat to keep your head cool. This will prevent excess heat from building up under the hat, which can be very uncomfortable and in extreme circumstances cause heat stress. Any sweat will be trapped by the included sweatband, which is very soft and comfortable while keeping sweat out of eyes.
Thanks to the attractive brown braid wrapped around the hat, this is much more than simply a plain hat to wear to the beach. It's this little detail that really sets it apart from others on the market. The brim is 3 inches wide, which is wide enough to help prevent the sun's rays from reaching the face. Additionally, since the brim goes all the way around the hat, the wearer won't have to worry about her neck getting burned.
While some beach hats simply aren't great for packing, as they will crease and become damaged, this one rolls up quickly and can be stored in a bag, luggage, or in a purse. Its small size and lightweight design make it perfect to take on any trip, even when there isn't a lot of room to pack other items. With a quick shade, the hat will return to its original shape and won't be crushed or misshapen, which is perfect for a woman on the go.
How to Choose ​a Women's Beach Hat​: Buyer's Guide
When choosing the best beach hat for your adventure or day of leisure at the shore, you'll need to consider a few key features to ensure the hat functions as you need it to. You'll want to choose a hat that has a lightweight and breathable design to keep you cool throughout the day, and a brim size that offers ample shade for your face, eyes, neck and head. The hat you choose should both keep you comfortable, and protect you from the harsh sun at the beach. 
Here are the key things to consider when choosing which beach hat is right for you:
Sun Coverage and Protection
Head and face protection at the beach should provide plenty of shade from the harsh UV rays of the sun. With a plethora of options and styles on the market to choose from, from visors, to full head coverage, to large and small brims, and more, each hat has its advantages. Depending upon our needs and preferences at the beach, you'll want to choose one that suits you best. 
Choosing between a large and small brim depends upon the amount of shade you'll need for your head, face and eyes. Large brimmed hats will offer ultimate coverage for your head, and thus the most skin protection, but they are also the most bulky and tend to require a bit more room when packing or traveling. On the other hand, smaller brimmed beach hats offer comfort and protection for beach activities, but offer less shade from the sun. In addition, you'll want to choose between full head coverage and a visor style hat. A hat with full head coverage will provide ultra protection throughout your seaside lounge, while a visor will expose the top of your head to the sun. A visor style hat is generally used for face protection only, and reef safe sunscreen should be applied to the top of your head regularly throughout the day. 
Consider the following things when choosing how much coverage and sun protection you'll need from your hat:
Large Brimmed Hat vs. Small Brimmed Hat
Visor Style Hat vs. Full Head Coverage
Additional UV Protection
Beach Hat Material and Breathability
When choosing the right hat for the beach, you'll find a variety of materials used in the construction of head protection. Ideally, you'll want to choose one that's designed with a tightly woven material to offer ample UV protection on the shore. Additionally, the hat should have a lightweight and breathable design that offers ultimate airflow throughout the day to keep you cool. Many beach hats are made of straw, cotton, lace and more, which provide a comfortable and flexible fit. 
Whether you'll be using the hat for a day spent sun tanning, a paddle boarding adventure, a kayak ride along the shore, or a game of beach volleyball, it should fit snugly and comfortably to ensure it stays in place all day. Additionally, you may decide to choose an adjustable model to ensure the perfect fit no matter the day. 
Consider the following features in the material of your beach hat:
Lightweight
Tightly Woven
Adjustable
Offers Ample Air Flow
​Final Thoughts

If you're in need of a quality sun hat for the beach, all 5 options on this list are ideal for leisure or adventure at the shore. Whether you're concerned with function, or style, there's an option here that is sure to suit your needs at the seaside! Consider which design will offer the protection you need, and the comfort you'll want for a fun and memorable beach experience. 
Has this guide helped you to choose which beach hat is right for you? Join the Seaside Community and tell us about it in the comment section below!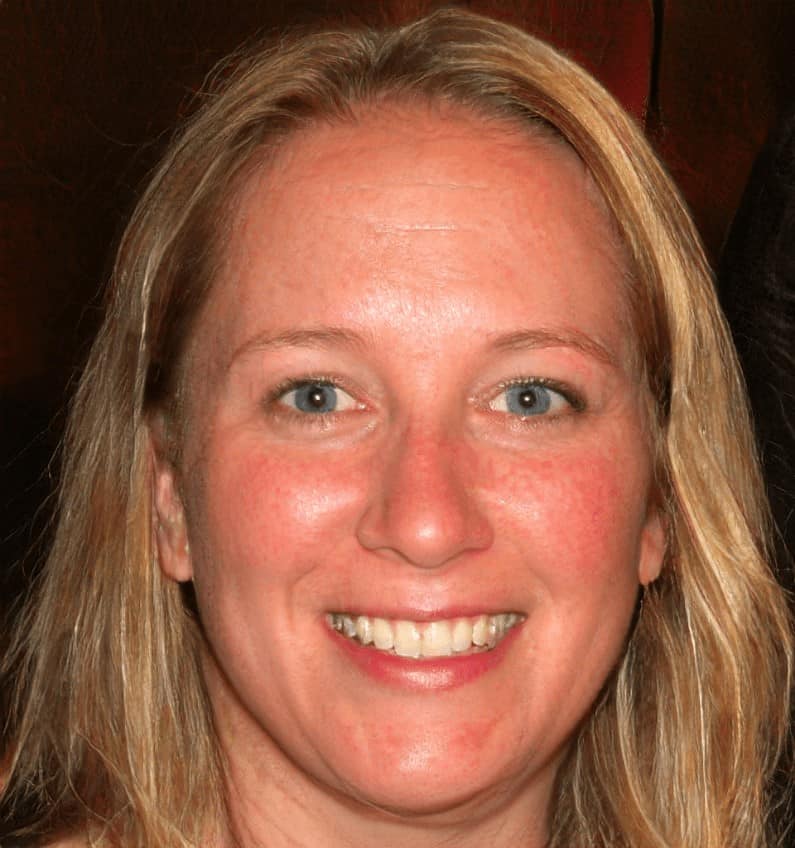 Megan Jones leads the editorial staff of Seaside Planet. They are a multidisciplinary team of outdoor adventurers, water sports lovers, and passionate beach goers. You can learn more about Meg and the rest of the editorial team here.