If you're searching for the best beach hats for short hair, you've come to the right place! There are plenty of styles and designs of beach hats on the market today for your adventures at the shore, but the right hat for short hair is best done with a few key considerations in mind. You'll want head protection that's aesthetically appealing, is breathable and lightweight for hot weather, and helps shield your head, neck and shoulders from the sun's UV rays. 
To help you navigate the many beach hat styles available, we've gathered 5 of the best options and a buyer's guide for choosing the right one for you. Here is everything you need to know about beach hats to get your adventure at the seaside started as soon as possible:
Comparison Chart
Simplicity Roll Up Wide Brimmed Visor
Pineapple&Star Sun Straw Hat
Brixton Joanna Straw Sun Hat
Lanzom Wide Brim Floppy Sun Hat
Premium Fine Paper Straw and Polyester
UV Sun Protection for Face
3 Sizes: Small, Medium and Large, with Inner Size Adjustable System
Simplicity Roll Up Wide Brimmed Visor
UV Sun Protection for Face
Pineapple&Star Sun Straw Hat
Premium Fine Paper Straw and Polyester
3 Sizes: Small, Medium and Large, with Inner Size Adjustable System
Brixton Joanna Straw Sun Hat
Lanzom Wide Brim Floppy Sun Hat
Best Beach Hats For Short Hair Reviewed
1. Anycosy Panama Straw Hat

In brief (full review below): When it comes to beach hats, whether for short or long hair, the Anycosy Panama Straw Hat is a good option to keep in mind. It is a one-size-fits-all hat, it is lightweight and airy, comfortable, and it looks really nice. In all reality, it is the perfect beach hat for people of all types and hair lengths.
Review
This straw hat is made of real straw, not an artifical material, making it ideal for use at the shore. Although straw is generally not that durable and is known to break easily, it does have many other good advantages. With that being said, when it comes to straw hats, this one does have an decent level of durability.
However, the real benefit here is that the Anycosy Panama Straw Hat is very lightweight and airy. This hat is so lightweight that you will barely notice it being on your head at all. On that same note, the woven straw has lots of room for a breeze to come through, so your head should not get too sweaty, even on the hottest of summer days.
This straw beach hat comes with an adjustable interior sweatband, which is great for absorbing and wicking away sweat. Additionally, it features an adjustable headband which means that you can loosen or tighten it depending on the size of your head. This makes the hat great for heads of many sizes, and easy to adjust to your preference. It also features a large brim to protect your eyes and most of your face from the sun.
2. Simplicity Foldable Straw Sun Visor
In brief: This is another very simple yet effective beach hat for short hair, that's great for a trip to the shore. Although it's not a particularly stylish hat, the value and usability is great. Although it's not the most durable option on the market, it's great for light use at the beach to shade your face from the sun. Additionally, it's comfortable to wear throughout the day, looks nice while wearing, and it's highly adjustable for the ultimate comfort fit.
Review
The design of this hat is simple and effective for shielding your face from the sun. While this particular style is not an entire hat, but a sun visor, it does a great job at protecting eyes and face during a trip to the shore. The brim of this hat is very large, making it great for keeping sun off of your face. However, because it's a visor, it lacks protection for the top of your head. When wearing this style of head protection, make sure to apply sunscreen to exposed areas of your head to prevent sun burn or skin damage. 
We like the Simplicity Foldable Straw Sun Visor because it comes in many different designs and colors, allowing you to choose which is most aesthetically appealing to you. You can get this hat in pretty much any color, plus some of them have bows, flowers, and other decorations, ensuring you get a hat that reflects your personality. What is also neat about this beach visor is that it has a portable roll-up feature which is great for packing and traveling. In other words, when you are not wearing it, you can roll it up into a compact little package and stuff it into a beach bag.
This beach hat is great at keeping your head feeling cool because of the lightweight, airy and breathable design. It's highly rated and reviewed by many happy customers because you hardly feel it while wearing. Additionally, aside from wicking sweat away from your head, this hat features a secure Velcro closure on the rear to ensure it stays in place throughout the day. This closure is also great for getting a comfortable fit, no matter your head size.
3. Pineapple&Star Sun Straw Fedora Beach Hat
Review
The Pineappe&Star sun straw fedora beach hat sits comfortably on the wearer's head at 0.7'' high and 14'' wide. It's UPF 50+ sun protection certified and breathable material tested. The ultra premium fine paper straw and polyester design is great for both men and women, and also for keeping the wearer plenty cool under the hat and sun. The packable and crushable design makes it a great accessory for traveling, beach adventures, poolside and more. 
This fedora comes in your choice of size; small, medium or large. Featuring a convenient and inner size-adjustable system this hat can be custom fitted for a comfort fit. It also includes a detachable chin cord strap for keeping it secure in winds or while boating. Additionally, this beach hat is available in your choice of 10 colors to best suit your personality and preference for an adventure to the shore. 
To ensure worry-free purchasing, this hat comes with a lifetime warranty or workmanship and material. 
4. Brixton Women's Joanna Hat
Review
Anyone looking for an attractive hat that will help to protect their head from the harsh rays of the sun, while still helping them look stylish, will want to consider this hat. Whether you're going to the beach, lounging by the pool, or heading off for a hike, you'll need to make sure that you have ample protection from the sun for your face, eyes and head. 
This Joanna Hat from Brixton has enough shape and body to it that wearers won't have to worry about it bending out of shape or becoming lumpy, no matter how long it is worn. Because accidents can happen, wearers can easily spot clean this hat if it does get dirty, which will allow them to treat stains before they set in and help prevent permanent damage from occurring.
Not only does this hat look great, but wearing it will ensure that users won't have to worry about the level of protection provided against the sun. That's because it has a wide brim that is specifically designed to offer ample protection, and the tight weave of the hat will prevent damaging rays of sun from getting to the face. Additionally, it's perfect for those who tend to skip hats because of how tight they can be when on, as it offers plenty of room and comfort while wearing. Due to its construction, users can enjoy wearing the hat in the hot sun without getting too sweaty and uncomfortable.
5. Lanzom Womens Wide Brim Straw Hat
Review
Any person who is going to be going to the beach, cruising on a ferry, spending a day paddle boarding or simply lounging by the pool will need to make sure that they have a hat that will help to protect their sensitive skin from the sun. This attractive hat from Lanzom offers wearers plenty of protection from the hot rays of the sun, while still ensuring that they stay stylish.
Unlike other wide brim straw hats that are more structured and don't have a lot of movement to them, this hat is floppy, making it appear more relaxed and effortless. Additionally, thanks to the attractive cording around the hat, the hat itself does a great job of completing any outfit. Additionally, due to its shape and design, wearers can easily fold it and pack it in their bag or backpack. Unlike firmer hats that will not easily crush and then retain their shape, there is no worry about this hat getting bent out of shape and losing its attractive appearance, as it will quickly return to its original shape.
With multiple colors to choose from, wearers can easily find the hat that will best suit their appearance and personality without worrying about whether or not the hat will look out of place with their outfits. This is sure to give anyone wearing this hat a huge boost of confidence, while at the same time protecting them from harsh and damaging rays. The wide brim ensures that the wearer's eyes and face are protected from the sun at all times, and keeps their head feeling cool throughout the day.
Choosing the Right Beach Hat for Short Hair: Buyer's Guide
Choosing the right beach hat for your adventure or leisurely day at the shore requires a few key features to keep you comfortable and protected throughout the day. You'll want to choose a hat that is lightweight and breathable in design, while offering plenty of face, eye and skin protection to keep you safe at the seaside. 
Here are the key things to consider when choosing which beach hat is right for you:
Sun Protection and Head Coverage
Head protection at the beach should offer ample shade from the sun for face, eyes and head. There are plenty of different styles on the market, from visors, to full head coverage, to large and small brims, and each has its advantages depending on your preferences at the shore. 
While large brimmed beach hats are ideal for ultimate skin protection, and will offer the most shade for your body, they're also more bulky and tend to require more room to pack. Smaller brimmed hats, on the other hand, keep plenty of the way of beach activities, but offer less shade from the sun's rays. Additionally, full head coverage hats will offer the best protection for the top of your head, while visors will expose your head's crown to UV rays. A visor, however, offers the most breathability since much of your head is exposed. This style of hat is generally used for face protection only, and sunscreen should be applied to the top of your head throughout the day. 
Things to consider when choosing how much sun protection you'll need from your beach hat:
Large Brim vs. Small Brim
Full Head Coverage vs. Visor Style
Added UV Protection
Material and Breathability
When choosing the best beach hat that's right for you, you'll want to look for a tighter weaved fabric to maximize its performance at sun protection. Additionally the hat material should be lightweight and breathable to ensure it keeps air flowing on your head throughout the day, ensuring you don't become uncomfortable or experience overheating. Many beach hats are made of straw, or a lightweight synthetic material. Choose one that will help wick sweat away from your head, and ensure your protection and comfort throughout the day. 
For the ultimate sun protection at the shore, especially if you have short hair on your head, apply a layer of sunscreen before wearing your hat. Although many materials will offer ample coverage from the sun's rays, protection from sun hats is imperfect and should be considered while wearing. 
When choosing the right beach hat for you, ensure it's material is:
Lightweight
Breathable
Tightly Woven
Offers Ample Air Flow
Final Thoughts
Wearing a sun hat at the beach is an essential for ultimate face, eye and head protection. With so many options on the market to choose from, we've created this guide to help you choose which beach hat is right for you. The best head protection for seaside adventures offers plenty of both style and functionality, all while blending in with the laid back beach vibe. Choose one of these beach hats to help make your day at the shore the best yet!
If you're looking for other great Seaside Planet beach gear reviews, check out the
Beach Section
of our blog. Here you'll find helpful guides like
The Best Beach Shoes for Walking
,
The Best Frisbee for Beach Days
,
The Best Portable Speaker for the Beach
,
The Best Cover Up For The Beach
, and more!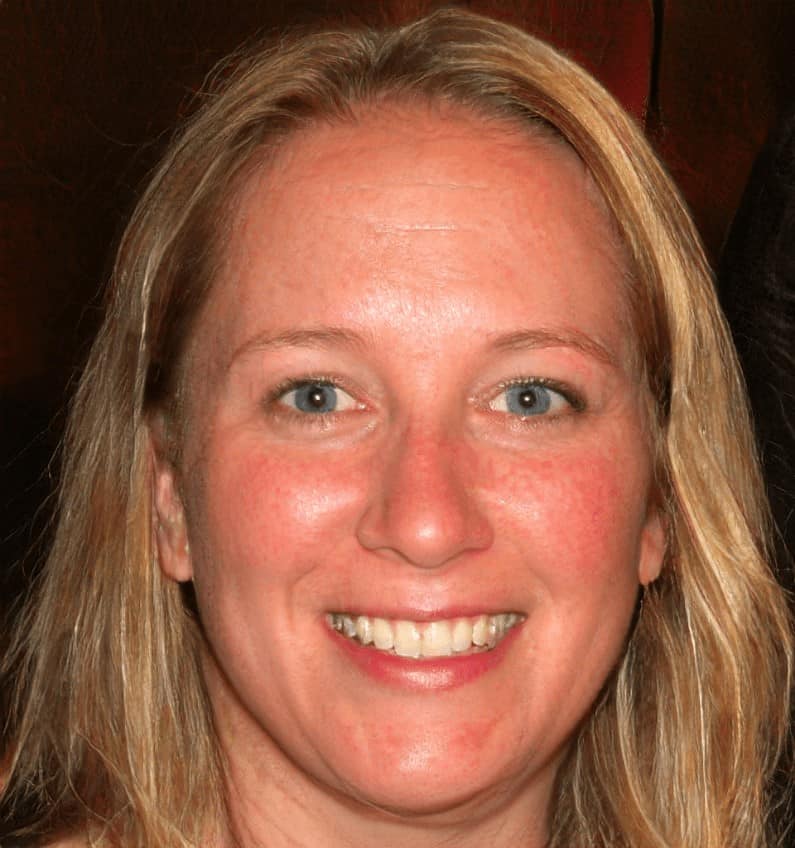 Megan Jones leads the editorial staff of Seaside Planet. They are a multidisciplinary team of outdoor adventurers, water sports lovers, and passionate beach goers. You can learn more about Meg and the rest of the editorial team here.