There is something incredibly freeing and ethereal about cycling along the beach against the vast blue backdrop of the endless ocean. Especially since it seems like a postcard or a scene from a summer blockbuster come to life. You too can get to experience such an enchanting ride with the feel of the salt breeze in your hair, the sounds of the gently crashing waves and the delighted chatter of children building sandcastles. And because we believe that such an enthralling experience would be incomplete without a set of pedals worthy of the occasion, we will be taking a look at some of our favorites to decide on the best beach cruiser for a wonderful afternoon in the golden sunshine.
Each one of the bikes listed below comes with qualities that make them ideal for an adventure in the summer sunshine but which of them is simply outstanding and capable of adding that special touch to each bicycle ride?
To enable you to find out, we have summarized some of their very best qualities - not to mention their drawbacks too. And at the end of this article, we also select the one product which has been made with your adventures in mind.
Comparison Chart
Huffy Panama Jack Beach Cruiser
Firmstrong Urban Beach Cruiser
sixthreezero Around the Block
Single Speed/3 Speed/7 Speed/21 Speed
Single Speed/3 Speed/7 Speed
Single Speed/3 Speed/7 Speed
24''/26'' Aluminum Wheels
26'' Aluminum Alloy Wheels
33.2 Pounds/41.4 Pounds/48.6 Pounds
46.8'' x 9.6'' x 24.6'' / 53.5'' x 9.8'' x 31.9'' / 57.9'' x 9.8'' x 33.1''
Basket, Bottle Opener, Rear Rack, Beverage Holder
Rear Fenders, Comfort Seat, Synthetic Grips
Dual Spring Saddle, Foam Grips, Rear Rack
Retro Fenders, Rear Coaster Brake
Balloon Tires, Coaster Brakes, Dual-Spring Oversized Seat
Limited Lifetime Warranty
Limited Lifetime Warranty
Black/Cream/Blue/Sky Blue
Black/Red/Orange/Matte Black/Matte Red
Blue/Mint/Pink/Purple/Vanilla
Black/Grey/Navy/Purple/Red
Black/Red/Grey/Green/White/Yellow
Huffy Panama Jack Beach Cruiser
33.2 Pounds/41.4 Pounds/48.6 Pounds
46.8'' x 9.6'' x 24.6'' / 53.5'' x 9.8'' x 31.9'' / 57.9'' x 9.8'' x 33.1''
Basket, Bottle Opener, Rear Rack, Beverage Holder
Limited Lifetime Warranty
Black/Cream/Blue/Sky Blue
Firmstrong Urban Beach Cruiser
Black/Red/Orange/Matte Black/Matte Red
Rear Fenders, Comfort Seat, Synthetic Grips
Blue/Mint/Pink/Purple/Vanilla
sixthreezero Around the Block
Single Speed/3 Speed/7 Speed/21 Speed
24''/26'' Aluminum Wheels
Dual Spring Saddle, Foam Grips, Rear Rack
Single Speed/3 Speed/7 Speed
26'' Aluminum Alloy Wheels
Retro Fenders, Rear Coaster Brake
Limited Lifetime Warranty
Black/Grey/Navy/Purple/Red
Single Speed/3 Speed/7 Speed
Balloon Tires, Coaster Brakes, Dual-Spring Oversized Seat
Black/Red/Grey/Green/White/Yellow
Best Beach Cruiser for the Money Reviewed
1. Huffy Beach Cruiser 6-speed 26" Panama Jack Bike with Cup Holder
Review
Any beach cruiser which not only looks good but comes with accessories to add an extra special touch to your visit to the seaside is always worth taking a closer look at. Just like the Huffy Beach Cruiser.
With its cup holder, spacious cooler bag, rear rack, and bottle opener, it is clear that this beach cruiser which also features an alluring tropical theme has been built with every convenience in mind.
But that's not all its manufacturers have paid attention to. Thanks to their unique Perfect Fit frame designed for a lower center of gravity, riding it is also extremely comfortable.
Its seat has been padded luxuriously and fitted with springs and the fact that it is adjustable - along with its handlebars - also provides an added dimension of convenience as well.
The beach cruiser also comes with fenders to keep your legs and clothing safe from all that sand churned up as you cycle by - an added plus especially when you consider the fact that some manufacturers choose to omit them.
With so many great features you can be certain that no stone has been left unturned in creating the perfect beach cruiser.
2. Firmstrong Urban Man Beach Cruiser Bicycle
Review
Our next beach cruiser is the very epitome of simplicity and charm combined. Inspired by the design of classic cruiser bicycles, it has also achieved the perfect blend of convenience and functionality.
The absence of any pesky cables serves to highlight its elegant clear lines while its coaster brake ensures you can stop it rather promptly.

Thanks to its special classic design as well as its oversized spring saddle, it is also great for your posture since you have to sit upright when riding it. And in order to keep all that sand at bay, you also have the option of selecting fenders with your delivery.

Although it has been specified that it's for men, virtually anyone can enjoy its retro elegance and the smooth riding experience it provides as long as they reach the minimum required height (5" 5).
3. Firmstrong Bella Women's Beach Cruiser Bicycle
Review
With its soft pastel colors and alluring Hawaiian accents, this beach cruiser simply invites you to go on a lovely ride along your favorite beach on a warm summer afternoon.
The Firmstrong Bella Women's Beach Cruiser Bicycle comes with robust balloon tires which will ensure that you will be able to look forward to a smooth ride.
 And because its manufacturers have decided that the only thing better than being able to glide along effortlessly is doing so in complete comfort, they have also provided an oversized seat fitted with springs and wide handlebars with synthetic leather grips.
Another thing that's so great about this beach cruiser is its easy to use coastal brakes which will ensure you are able to bring that smooth glide to an even smoother stop.
In addition to its firm belief in aesthetics and great functionality, Firmstrong also believes that you deserve to end your ride with clothes which are every bit as pristine as when it began. And that means you will be able to look forward to a beach cruiser with color matching fenders to keep all that sand and dust at bay.
With so many amazing features, it clear that this bike is just what every fan of pastel color needs and will be able to enjoy - although its height requirements must be considered (5 -6 feet).
4. Sixthreezero Women's Cruiser Bike
Review
Staying comfortable on a bike has never been easier, as this bike comes with a number of features that are designed to make even longer bike rides as enjoyable as possible. Not only is it designed for an ideal riding position, where the users can cruise or ride faster for a commute, but thanks to the way the handlebars can be adjusted, it's easy to find the perfect position for upright riding position.
Additionally, this bike has pedals that are lower to the ground, which means that users can sit closer to the ground on this bike without sacrificing their ability to properly extend their legs for the most power and force when riding. Since this bike comes with two frame sizes, it's easy for users to find the one that will best meet their needs depending on their height.
Not only is this bike comfortable to ride on, but it has additional features to ensure that every user enjoys their time on their new bike. The chain guard is included to ensure that pant cuffs never get caught in the bike while in motion, and the deluxe cushioned foam grips on the handlebars and cushioned saddle ensure that users are comfortable.
Finally, this bike is incredibly responsive, making it a great option for both beginners and more advanced riders who want to have a lot of control from their new bike. Thanks to the additional control and how easy it is to brake, users will feel safe when on this bike.
5. Schwinn Huron Men's Cruiser Bike
Review
One of the main benefits of this Schwinn men's bike is that it is built to offer supreme comfort. This is great for people who want to be able to ride their bike for extended periods of time without feeling cramped or like their bottom half is going numb. Thanks to the impressive cushion on the seat, this bike is great for use all day long.
The single-speed system on this bike is very easy to maintain and is great for riders who are not comfortable with shifting gears or who simply don't want to have to. If you ride on large hills, then you may struggle a little bit, but riding the single-speed bike on flatter ground is easy. The bike also comes in three-speed and seven-speed options.
Thanks to the full rear and front fenders, this Schwinn bike won't throw a lot of mud up on the rider. Rather than coming home with clothes splattered with mud and water, you can easily ride this bike in all weather conditions without worrying about how you will look when you are done with your trip.
The springs in the saddle help to keep the rider from feeling every jolt in the ground. This is ideal for anyone who has back problems. They won't have to worry about whether or not they are going to suffer from back pain when they get off of the bike, as it offers plenty of support and does a great job protecting against shock.
6. Firmstrong Bruiser Man Beach Cruiser Bicycle
Review
An updated design on this great bicycle makes it a wonderful option for any man looking for a stylish bike that is comfortable and easy to ride. There are a number of different color options available, which means that you can easily choose the one that most appeals to you. Available in three different speed options, this bike is perfect for a wide range of users. The single speed is popular because of how easy the bike is to operate.
This single-speed bike performs exceptionally well on any terrain, thanks to the design of the bike, as well as the impressive shock system. This system prevents the rider from feeling uncomfortable or experiencing jolts, even when riding on rocks or gravel. Thanks to the support of the bicycle, this is great for men of all ages.
The wide tires are incredibly grippy and are perfect for taking off road if you are looking to ride on a hard path through the woods. Thanks to the shock system and the oversized tires, this bike can handle most anything, but it does perform best when used on a road or sidewalk.
The stitched synthetic grip is designed to help riders stay comfortable and in control of their bike. Men will love the steel frame and the heft and support that this offers them when they're on the road. Additionally, the beefy top tube design of the bike not only helps to prevent the bike from being damaged, but it also makes the bike look impressive and able to take on any path.
Beach Cruiser Buying Guide

Cruising up and down the beach on a great bike is a wonderful way to fully enjoy your trip to the beach, get some exercise, and cover a lot of ground. While you can easily rent a cruiser from shops along the beach, if you're serious about spending time on your bike, then you will want to buy your own. It can be tricky to know exactly what to look for when shopping for a cruiser to ensure that you get the best one for your needs. Understanding how to choose a great beach cruiser will provide you with the peace of mind that you need to make this decision.
Type
Beach cruisers come in a variety of styles, making it important to know what type you want before you go shopping and end up with the wrong bicycle. The classic cruiser is the most popular beach cruiser on the market today. It features a steel frame and curved handlebars and is available in a wide variety of colors, making it easy for users to choose the one they love.
A stretch cruiser has a slightly different frame from the classic cruiser. The longer frame allows for a more relaxed ride, thanks to the forward location of the pedals. Lowrider cruisers are flashy and built to ride low to the ground, emphasizing comfort and providing a relaxed and inclined ride.
Tandem cruisers are perfect for couples who want to ride on the beach together, while chopper cruises mimic chopper motorcycles.
Size
The size of a beach cruiser will play a huge role in how comfortable you are when riding your new bicycle, as well as how easily you can control it. They are generally designed with 24" or 26" wheels, making it fairly easy for users to choose the one right for them.
People who are shorter, including young adults and petite women, will be much happier with the 24" beach cruiser, while those who are over 5' tall will want to opt for the one with 26" wheels. However, some people can't easily ride either of these options, which is when it's a good idea to look for a custom beach cruiser.
When shopping for a beach cruiser, consider the size of the:
Handlebars
Seat
Frame
Wheels
Speed
Most beach cruisers only come with one speed, which makes them less expensive, easier to take care of, and ensures that you can enjoy a slow and relaxed ride when on the bicycle. Users who want to go faster and who want more control over their ride may be happier choosing a beach cruiser that has multiple gears. This allows for more versatility when on the road or beach.
Weight
The weight of a cruiser plays a huge role not only in how easy it is to control the bike when riding it, but also how easy it is to lift and store it when it is not in use. Frames that are made from steel are durable and classic, but can be very heavy and difficult to handle.
An alternative is an aluminum frame. They are much lighter and have the added benefit of being rust resistant, which means that they will look great for years to come.
The weight of your beach cruiser bike will depend upon the materials used in it's construction. Here are two things to consider when choosing the right bike for your needs:
A steel bike frame will provide durability in a variety of terrains, but it will be heavier in weight. 
An aluminum bike frame will be durable and rust resistant, while also being lighter in weight compared to steel.
Pedals
The pedals on a beach cruiser must be durable and have a little padding on them, making them comfortable to use. Generally speaking, high-quality pedals can last for years, so they are a good investment.
Bike Seat
The bike seat plays a huge role in how comfortable a person is when riding their beach cruiser. Riding for long hours at a time can be uncomfortable without ample padding. An ergonomic seat that encourages the rider to sit correctly will reduce back and hip pain.
Brakes
Most beach cruisers rely on coaster brakes, which require the rider to pedal backwards to break. This reduces rim wear and ensures that the brakes work well in rainy weather.
Handbrakes are available on bikes with multiple speeds, which is easier for some people to ride. However, these brakes will need to be replaced on a regular basis and the whole system can easily fail in bad weather.
Quality brakes in a beach cruiser design provides the following:
Reduction of rim wear over time
Ensure the brakes work well in rainy conditions
Make stopping quickly hassle-free
Keep you safe
Frequently Asked Questions
Can't I ride a road bike on the beach instead?
Road bikes and beach cruisers are built completely differently, which means that riding a road bike on the sand can be difficult, frustrating, and even impossible. Beach cruisers have thick tires that offer plenty of support on the sand, unlike road bikes, which have thinner tires. Additionally, they are slower to ride and feature a minimalist design that is not only appealing to look at, but also takes very little maintenance, making them a great way to easily get around.
Can you race on a beach cruiser?
Beach cruisers are built to allow the rider to enjoy spending time on the beach. They're comfortable and great for feeling the air through your hair and checking out the sights, but aren't built to be very fast. Since they are a casual bike, they do not have features that allow for speed and aren't a good option for either racing or for trying to go very long distances.
Is it comfortable to ride a beach cruiser?
One of the best things about beach cruisers is the way that this bicycle is designed. Unlike other bicycles that encourage the rider to hunch over when pedaling and steering, a beach cruiser encourages the rider to sit straight up. This is much better on the back and is a more ergonomic way to ride a bike. Since the handlebars are easy to reach and to control, the whole body feels relaxed when riding and you won't end up with a sore back when you dismount the bike.
Do beach cruisers come with gears?
Most beach cruisers do not come with gears, which makes them perfect for spending a lazy day at the beach slowly biking around from one location to another. Some cruisers, however, do come with gears, which means that they will also generally come fitted with standard lever brakes. Since not all cruisers come with gears, it's important for riders to decide if they need them, if they will benefit them on their favorite beach, and if they are worth the increased cost.

The Verdict
What do you do when you find yourself obliged to choose from a list of products whose manufacturers and brands have done their utmost to leave no stones unturned? When you need to find an option that delivers amazing value for your money?
Select the one which goes even further than the rest.
And that is what makes the Huffy Beach Cruiser the clear winner in this instance. Especially considering its amazing set of accessories which will enable you to enjoy your ride along the beach in style.
Find more beach gear guides below. Here you'll find beach essentials that'll make your next beach adventure the best yet!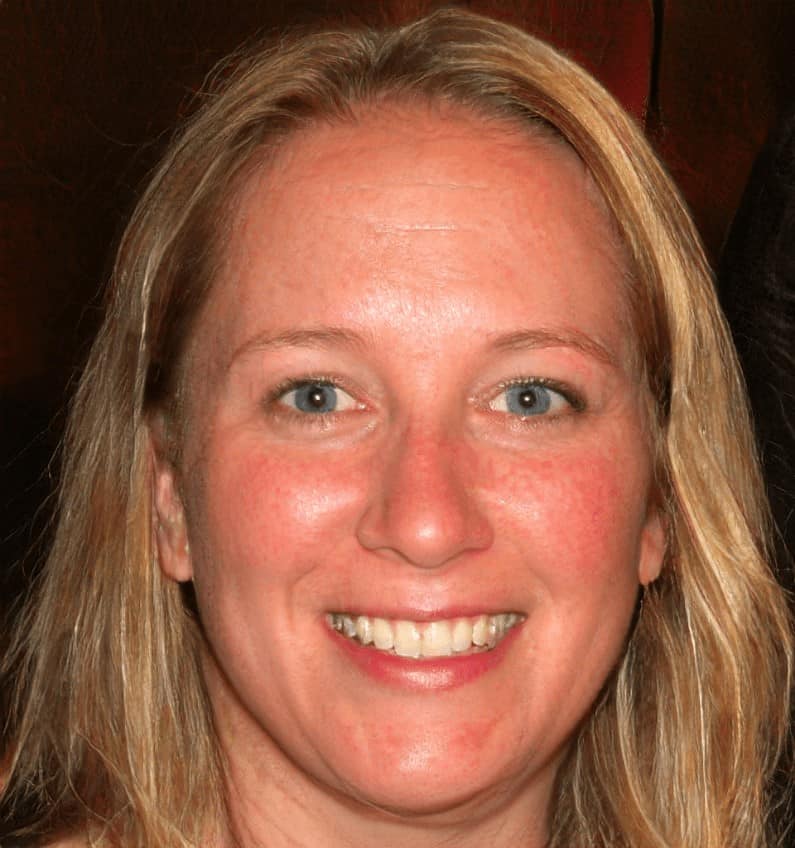 Megan Jones leads the editorial staff of Seaside Planet. They are a multidisciplinary team of outdoor adventurers, water sports lovers, and passionate beach goers. You can learn more about Meg and the rest of the editorial team here.