Some links in this post are affiliate links. This means if you buy something through our posts, we may get a small share of the sale at no additional cost to you. As an Amazon Associate we earn from qualifying purchases. Click here to learn more.
A beach chair is an essential item for a long day at the beach. Even if I plan to spend most of the day in the water, I like to have a chair to sit in instead of having to place my wet body on the sand.
Unfortunately, finding the best beach chair can be a challenge. ​To make your search easier, here are our favorite beach chairs along with a buying guide which highlights the key features you may want to consider before making a purchase.
​Selecting a Quality Beach Chair
Beach chairs come in a wide variety of sizes and designs. You can find chairs with cup holders and with or without arms. There are also chairs that contain storage pouches or insulated coolers and come with a carry bag or include backpack straps.
There are enough options to drive a shopper crazy. The main features I look for in a quality beach chair include comfort, stability, and portability.
When I travel to the beach, I have a lot of gear to carry. Towels, lotion, a beach umbrella, and a cooler are already relatively heavy. I want a chair that doesn't add too much weight to this load and isn't awkward to carry.
The chair also needs to be sturdy. I can't get comfortable if I'm worried about the chair collapsing or tipping over.
Besides these features, you may also want a chair that you can recline in or that provides extra back support. With these details in mind, I selected the following top five chairs.
​Comparison Chart
Tommy Bahama Backpack Cooler Chair with Storage Pouch and Towel Bar ( Green/Blue Stripe)
Rio Brands Lace Up Aluminum Backpack Chair - Cool Blue Stripe
KingCamp Low Sling Beach Camping Folding Chair with Mesh Back (Cyan)
STRONGBACK Low Gravity Beach Chair Heavy Duty Portable Camping and Lounge Travel Outdoor Seat with Built-in Lumbar Support
Ostrich Chaise Lounge, Green
Tommy Bahama Backpack Cooler Chair with Storage Pouch and Towel Bar ( Green/Blue Stripe)
Rio Brands Lace Up Aluminum Backpack Chair - Cool Blue Stripe
KingCamp Low Sling Beach Camping Folding Chair with Mesh Back (Cyan)
STRONGBACK Low Gravity Beach Chair Heavy Duty Portable Camping and Lounge Travel Outdoor Seat with Built-in Lumbar Support
Ostrich Chaise Lounge, Green
Best ​Beach Chairs Reviewed
1.​ Tommy Bahama Backpack Cooler Chair
Review - One of the best beach chairs on the market
The Tommy Bahama is one of the best beach chairs available on the market. The ​chair includes everything that I want in a comfy beach chair along with a few added advantages.
The first details I examine are the frame and the material. This chair has a low-profile collapsible metal frame and soft polyester fabric. It easily switches between five different positions, including laying completely flat.
When folded, the chair is about the same size as any standard beach chair. However, it has convenient carrying straps. With these straps, I can wear the chair as I would a backpack, ensuring that my hands are still free to carry the rest of my gear.
The seat itself is comfortable. The 600-denier polyester fabric is soft and similar to a thick beach towel. It also has molded arms. Overall, these features offer a comfortable spot to sit and relax after enjoying a nice, long swim.
Besides providing a comfortable seat for the beach, this item includes several storage pouches and compartments.
On the right arm of the chair is a mesh pouch with three compartments, including a section with a Velcro cover. The second compartment works as a cup holder.
The backrest contains two more storage areas. These zippered compartments are large, extending across the width of the backrest. One of the compartments is insulated while the other is simply a storage pouch.
You can use the insulated pouch as a small cooler. I found that it's big enough to fit six bottles of water. However, with the ice and the bottles, the chair becomes a little back heavy. On uneven terrain, the chair may tip over when you're not sitting on it.
For added comfort, the chair is equipped with an adjustable pillow. It is a compact pillow but provides enough cushioning that you may find yourself falling asleep on the beach.
Despite all these features, the chair is still lightweight and easy to carry. Besides the carrying straps, you also have the option of carrying the chair by the rubber carrying handle.
​The only potential issues are the durability of the plastic components, such as the armrests and hinges, and the weight of the cooler on the back of the chair. However, you still get a comfortable chair with lots of storage space and a 300-pound weight capacity.
In our opinion, the best beach chair of 2019 is the Tommy Bahama Backpack Cooler Chair. We think it's the ultimate choice for lounging around ​this summer.
2. ​Rio Beach Lace-up Suspension Folding Backpack Beach Chair
Review
The Rio Beach Lace-up Backpack Beach Chair is one of the sturdiest & best beach chairs available for the beach. It includes a flexible suspension design that can be adjusted to your liking.
The suspension system consists of a series of laces that can be tightened or loosened. You can ensure that the seat and backrest conform to your body size for personal comfort. It also has a weight capacity of 240 pounds, which should suit a wide range of people.
This chair also has a couple of features found on most beach chairs. You get a pillow and a cup holder. The large foam pillow attaches to the chair at the top of the backrest and can be adjusted to accommodate your height.
There are several features that help this chair stand out, including the storage compartment. On the back of the chair is a large storage pouch with an interior Velcro pocket. I can fit almost everything except my beach towel in the pouch, which is secured shut using the adjustable shoulder straps.
When folded, the shoulder straps allow you to carry the chair without restricting your movement or taking up one of your hands. It also weighs just eight pounds, thanks to the aluminum frame.
While the aluminum frame is lightweight, it is still very durable and includes four seating positions. It also includes locking brackets to increase the stability of the chair and prevent it from folding or tiling while in use.
The Rio Beach Lace-up Chair also sits a little higher off the ground compared to a standard beach chair. Most chairs are about eight inches above the sand. This chair sits 11 inches off the ground.
The extra height makes it easier to get up from the chair. Those with mobility issues may especially benefit from a chair with a taller seat.
While this is a great chair, I discovered a couple of possible drawbacks. It is difficult to fold until you get used to the design. You must turn the chair upside down to properly fold it.
Another possible issue is the available seating positions. The chair does not fully recline. If you want a chair that lies flat, this is not the chair for you.
Other than these minor issues, the Rio Beach Lace-up Chair is a great chair with a unique design that offers added stability and support.
3. ​KingCamp Low Sling Folding Chair with Mesh Back
Review
The KingCamp Low Sling Folding Chair is a sturdy, lightweight beach chair. It includes large plastic feet that are perfect for an outdoor chair and missing from most beach chairs. However, there are other features to explore, starting with the frame.
Instead of a lightweight aluminum frame that may bend or crack under pressure, this chair features a heavy-duty steel frame. Surprisingly, it weighs just 6.6 pounds yet has a maximum weight capacity of 300 pounds.
Folding and unfolding the chair is easy and only takes seconds. Unfortunately, it does not include multiple seating positions.
It folds up and stores in a convenient carrying bag that measures just eight inches by 30 inches. When stored in the bag, you can simply sling it over your shoulder and carry it down to the beach or back to your car.
The seat itself is comfortable, thanks to the mesh and polyester material. The material extends from the bottom of the seat to the top of the headrest with a mesh panel in the center.
When seated, the mesh panel covers the lower back and bottom. This offers optimal breathability and comfort on a hot day and keeps my back from getting too sweaty.
The sides of the chair feature armrests wrapped in soft foam. With the wide seat, some people may not need to use these armrests. In fact, some people find them uncomfortable due to their unique curved design.
This chair does not include any storage pouches or compartments other than a small cup holder. While the cup holder is wide enough to hold a large thermos or water bottle, it is not very deep. If the bottle is too tall, it may easily fall out of the cup holder.
Luckily, the bottle does not have to fall far. The chair sits about eight inches off the ground. With the slightly reclined position, some people may struggle to get in and out of this chair.
Despite a few limitations, the KingCamp Sling Beach Chair has several advantages that I enjoy.
I find it easy to carry, thanks to the storage bag with a carrying strap. It is also breathable, which is great when setting up your stuff on the hot sand. However, the feature that I like best is the sturdy steel frame that should eliminate any worry of bending or breaking.
​4. ​STRONGBACK Low Gravity Beach Chair
Review
The STRONGBACK Low Gravity Beach Chair has a unique design. It may take a minute or two to get used to the curved shape of the backrest. However, it does help relieve pressure on the lower back and hips.
The extra lumbar support is one of the greatest features of this foldable beach chair. After spending time in the water, the ergonomic design helps relieve my sore muscles.
This chair also has several details that make it suited for use on the beach, including large feet. The large plastic feet keep the chair from sinking into the sand and help keep it level.
It also includes lightweight, breathable material. After getting the seat wet, I was happy to find that it dries quickly, making it easier to brush the sand off before storing it in the provided travel bag.
The bag is another useful feature. It includes dual shoulder straps instead of a single strap. With these two straps, I wear it backpack-style, which is a little more comfortable compared to a single shoulder strap.
This is one of the lowest beach chairs. It is just four inches from the seat to the ground. You are also in a slightly reclined position, which makes it more of a challenge to get up from the chair. However, the back of the seat includes added cushioning so you may not want to get up.
​You also get a cup holder. The cup holder has a shallow pocket and an upper strap to accommodate bottles of almost any size.
I recommend this chair to anyone with lower back problems. The ergonomic design and padded back provide added lumbar support while the chair itself is easy to fold and carry.
​5. ​Ostrich Lounge Chaise
Review
The Ostrich Lounge Chaise is a lightweight folding chaise lounge with a 250-pound weight capacity. It also comes in four different colors.
This is one of the most versatile chaise lounges that I have found despite its simple design. It includes three seating positions and an open/close face cavity. This allows you to comfortably rest on your stomach or back.
When I want to lie on my stomach, I can simply flip the pillow open and place my face through the open cavity. This cavity also features padding for the forehead and sides of the face. When lying on my back, the pillow provides added cushioning.
The frame is constructed from lightweight aluminum. It folds easily and stores inside a portable carrying bag with a shoulder strap.
While the aluminum frame can support 250 pounds, it is not the most durable frame. The bars can bend if they are stepped on if the chair is used incorrectly. For the typical beachgoer, you may not need to worry too much about the durability.
The material is a heavy-duty polyester, which is commonly used in beach chairs. It is breathable and dries quickly. It also features cutouts on the sides.
When laying on my stomach, I found that I can insert my arms through these holes. With my face resting in the open cavity and my arms sticking through these holes, I can easily read a book placed on the ground.
The chair does not include a cup holder or any storage compartments. It is simply a portable chaise lounge designed for use on the beach. You can recline, lay flat, or sit up.
Besides laying on the beach, this chair is a wonderful option for tanning in the backyard or resting by the pool. If you want a recliner chair, this is a good choice to go with.
​Best Beach Chair Buyer's Guide
Today, people around the world enjoy comfortable beach chairs. Owners use these items in a variety of different settings. Careful shoppers desire well-designed, carefully manufactured products. This brief buying guide outlines some of the features to consider as you make a purchasing decision. After all, when you go looking for the best beach chair, you want to make an informed decision!
What features should you search for when you hunt for a great beach chair? Consider these issues in order to locate a top quality product:
Appearance
With numerous makes and models of beach chairs competing for their attention on the market today, consumers enjoy a number of stylish choices. ​Most of them fold up easily; however, some semi-permanent fixed models of chairs also occur, along with re-usable beach chair kits. Customers enjoy wide latitude in selecting colors and designs when shopping for these products.
Today, one big decision involved in choosing a trendy beach chair relates to the design's capability to permit reclining. Many available products fold out in a chaise-lounge style to enable an occupant to relax or sunbathe in a prone position. Less expensive models typically require occupants to sit upright. Beach chairs sometimes include arm rests.
Portability
A good beach chair typically combines portability with strength. While most people desire an easily transported light weight chair, they also need to find products capable of withstanding frequent heavy use. Today, manufacturers ​have created trendy chairs using​ an array of different folding designs and constituent materials.
If you anticipate carrying a beach chair for any distance, the presence of a convenient carrying handle or carrying case proves invaluable. ​While some chairs include this feature, many do not.
Durability
Regardless of the style you prefer, remember the strength of the chair's framework matters. For safety reasons, it must support the weight of occupants without bending, cracking, or breaking apart. Some popular beach chair framework materials include metal, wood, plastic, and composites. These constituents all offer advantages and disadvantages:
Metal: Aluminum beach chair frameworks merge light weight with easy portability. This rust-resistant metal withstands exposure to water better than many other materials. For a stronger, longer lasting beach chair, consider selecting stainless steel or powder coated steel. These heavier products tend to cost more, but they typically supply longer anticipated product lifespans.
Wood: Consumers still sometimes find wooden beach chairs available. These items frequently prove challenging to transport long distances due to the weight of the wood. Manufacturers typically apply protective coatings and sealants at the factory to enhance water-resistance. Since moisture damages wood, customers should consider storing ​wooden chairs indoors when not in use.

Plastic: Some manufacturers offer beach chairs with hard plastic or PVC pipe frameworks. The quality of the construction impacts the price. Plastic will withstand the elements well, and it typically also facilitates portability. Owners should check the condition of beach chairs with plastic frameworks frequently, and discard chairs showing signs of heavy wear, such as cracking.
Composite: Today, a growing number of available high grade plastic and wood composites permit beach chair manufacturers to design attractive, strong, light weight, highly water resistant merchandise. The individual composite used in the framework influences the portability, the appearance, and the price of the product.
​Chair Seat Coverings
​Although many chairs do not include cushions or padded seating, some models do. It usually makes sense to search for water-resistant fabrics or plastics when selecting beach chair seat coverings. Some of these products employ mesh or netting-style seat fabrics.
Padded seat coverings sometimes attach permanently to the chair's framework. Some manufacturers include them as an additional add-on optional accessory. Removable fabric or padded seat coverings appeal to customers in poolside and patio locations. For example, some hotels leave chairs outdoors throughout the year and periodically rotate the padded seat coverings for cleaning purposes.
Available Beach Chair Accessories
Currently, customers shopping online for beach chairs discover models with a variety of unique built-in features. These accessories may incline some purchasers to select certain models. Listing every possible beach chair accessory proves impossible in this brief article. Some of the most popular built-in features include: ​Pouches, storage pockets, folding portable mats, towel holders, beverage holders, umbrellas, and coolers.
The presence of a beach chair accessory offers extra convenience. However, prospective buyers usually discover the addition of one (or more) of these features also impacts the total price of the chair. Expect to pay slightly more for brands featuring a variety of accessories.
Some FAQs about Beach Chairs
​​​How much should I expect to pay for a beach chair?
​Currently, the prices charged for chairs varies significantly. ​The manufacturer, the design, the constituent materials, the brand, and the number of accessories and/or customized features all impact the sales price.
​How much weight can a beach chair hold?
​Most beach chairs can comfortably hold between 200 - 300 lbs. However, there are numerous chairs that are designed to hold higher weight limits. These are especially useful for larger individuals or for people who anticipate having kids sitting in their lap on their beach visit.

Can I obtain a customized chair?
Yes. If you search diligently for this product, you'll discover some online companies offering to create highly customized beach chairs.
​Do beach chairs pose any health or safety concerns?
Beach chairs pose few health concerns. As long as you select a sturdy product and take precautions to prevent sun-related problems, you should anticipate carefree ownership! Chair owners who enjoying using a beach chair outdoors for extended periods of time usually benefit by applying a physician-recommended sunscreen formulation to help minimize the skin damage caused by exposure to ultraviolet light.
​How long will my beach chair last?
Consult the manufacturer's warranty to obtain a reasonable estimate of the useful lifespan of this product. The durability of ​them varies widely. Even very sturdy, long lasting products sometimes sustain damage if owners leave them outdoors or don't properly care for them throughout the year.
F​​inal Thoughts
These are our top choices for beach chairs. From folding chairs with armrests and cup holders to chaise lounges, there is something for everyone. Just remember to think about the features that you want most when comparing your options.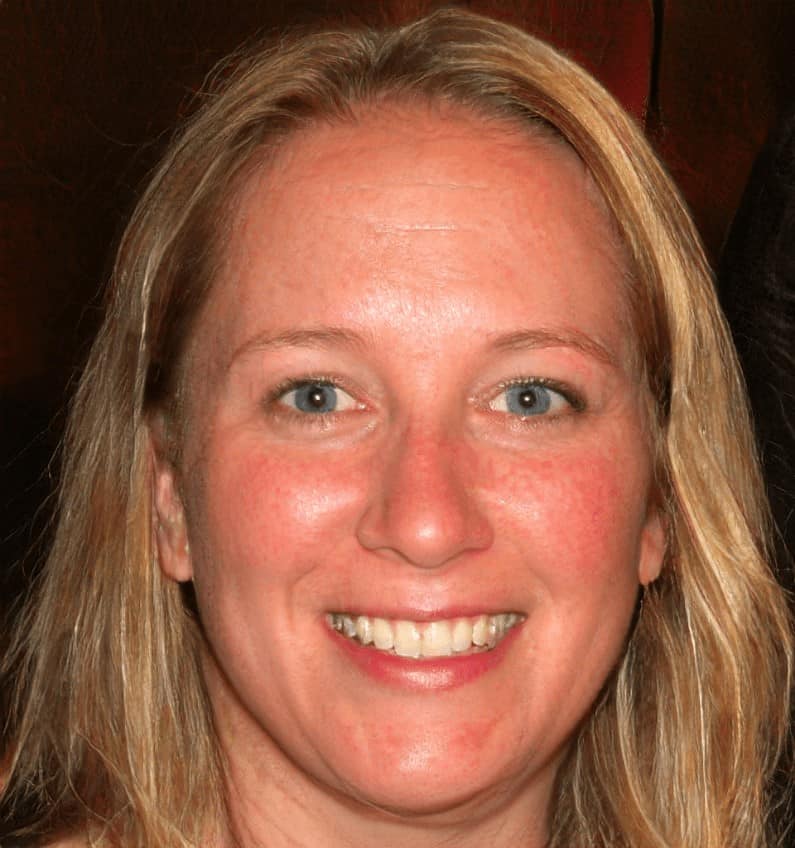 Megan Jones is the lead author of Seaside Planet. She is an avid surfer, scuba diver, and travel enthusiast who takes any opportunity she can to spend time in the ocean. You can learn more about Meg and the rest of the editorial team here.