When you're heading to the shore for a relaxing day in the sun, whether it's a lake, river or beach vacation, you'll need the best beach chair for ultimate comfort in the sand. Investing in a quality and comfortable chair that's durable enough to handle marine environments is important for a leisurely day on the shore. It'll need to feature rust-resistant materials and coatings, which give it longevity for many beach trips to come. 
Many beach chair designs are comfortable and versatile enough to be used for a variety of activities, like beach camping, backyard activities, and at outdoor summer events. Additionally, the adjustable design is great for lounging back and catching some rays, or resting upright comfortably to watch the waves roll in. With an abundance of options on the market today, it can be overwhelming to choose which is right for you. 
To help you choose, here are 5 of the most highly rated chairs for the beach and a guide to help you decided which is best:
​Comparison Chart
Tommy Bahama Backpack Cooler Chair
Rio Beach Backpack Folding Chair
KingCamp Low Sling Beach Chair
STRONGBACK Low Gravity Beach Chair
Ostrich Chaise Beach Lounge
300 Pound Weight Capacity
250 Pound Weight Capacity
300 Pound Weight Capacity
300 Pound Weight Capacity
250 Pound Weight Capacity
Rust-Proof Aluminum Frame
Rust-Proof Aluminum Frame
Powder Coated Steel Frame
Powder Coated Steel Frame
Tommy Bahama Backpack Cooler Chair
300 Pound Weight Capacity
Rust-Proof Aluminum Frame
Rio Beach Backpack Folding Chair
250 Pound Weight Capacity
Rust-Proof Aluminum Frame
KingCamp Low Sling Beach Chair
300 Pound Weight Capacity
STRONGBACK Low Gravity Beach Chair
300 Pound Weight Capacity
Powder Coated Steel Frame
Ostrich Chaise Beach Lounge
250 Pound Weight Capacity
Powder Coated Steel Frame
Best ​Beach Chairs Reviewed
1.​ Tommy Bahama Backpack Cooler Chair
Review - ​The Ultimate Beach Chair
The Tommy Bahama backpack cooler chair is one of the best beach chairs available on the market today. Aside from it's quality construction and durable build, it also features added benefits that make for ultimate convenience on the shore. Additionally, it comes in a fun and eye catching design to make your beach camping location easy to spot when you're heading back from a dip in the water. 
The low-profile and collapsible metal frame provides ultimate comfort while lounging on the beach. It's user friendly and easily adjusts between 5 different seating and laying positions, including laying completely flat. Additionally, the soft polyester fabric used in the seat and backrest is durable and suited to marine environments. The seat itself is comfortable, and materials are soft on skin- compared to a thick beach towel. 
To make for ease in carrying, this beach chair folds down and features convenient backpack style carrying straps for hands-free convenience when heading to the shore. It also offers several storage pouches for holding valuables, sunscreen, seaside drinks and more. Each compartment is designed with a purpose, there is an easy access mesh pouch, a cup holder compartment, and additional gear pouches on the backside. The closed, zippered pouches are large and extend across the width of the backrest. Additionally, one of the compartments is an insulated cooler for keeping drinks and snacks cold throughout your trip to the shore. 
For ultimate comfort on the beach, the Tommy Bahama beach chair comes with an adjustable and compact pillow. It provides plenty of cushioning for a nap on the shore, or for easy tanning. Despite all of these convenient features, this beach chair is lightweight and easy to carry. Aside from the easy to use backpack straps, it also has a rubber carrying handle to carry it by hand. This chair features all of the fun features, and quality benefits that are required for many great beach adventures to come. 
The 300-pound weight limit is great for seating people of many sizes, and the storage space is unrivaled. However keep in mind that plastic components like the armrests should be treated with care to ensure longevity in use.
2. ​Rio Beach Lace-up Suspension Folding Backpack Beach Chair
Review
The Rio Beach lace-up backpack beach chair is designed for ultimate durability and comfortable for relaxing days at the shore. It features a flexible suspension design that is user friendly and can be adjusted to your comfort level. This system consists of a series of laces that can be tightened or loosened for easy lounging. In addition, it has a weight capacity of 240-pounds, which suits a wide range of body sizes. 
In addition to a focus on comfort lounging at the beach, this chair also has added benefits like a cushioned pillow and a cup holder for beverages. The large foam pillow attaches to the headrest, and can be easily adjusted to accommodate your height. Additionally, the storage compartments are ideal for securing valuables, beach gear and more. On the back of the chair you'll find a large storage pouch with an interior Velcro pocket for keeping items safe. This storage pouch is large enough to hold a beach towel, and can be easily secured shut using the adjustable shoulder straps.
When folded, the shoulder straps allow you to carry the chair without restricting your movement or taking up one of your hands. It also weighs just 8 pounds, thanks to the lightweight aluminum frame. While the frame doesn't add a lot of extra weight, it is also very durable and includes 4 seating positions. Additionally, it also includes locking brackets to increase the stability of the chair, and to prevent it from folding or tiling while in use.
The Rio Beach Lace-up Chair sits a bit higher off the ground, when compared to a standard beach chair. Most chairs are about 8 inches above the sand, while this chair sits 11 inches off the ground. The added height makes it easier to get up from the chair, and keeps you further above the water if you decide to get close to crashing waves. Those with mobility issues may especially benefit from a chair with a taller seat, and ease in standing up and sitting down to relax.
While this beach chair has a multitude of convenient features, there are some potential drawbacks for lounging. Although this chair has 4 seating positions, it doesn't fully recline to lay down on the shore. In addition, collapsing the chair for easy carrying can have a bit of a learner's curve. You'll need to turn the chair upside down to get it into the carrying position.
3. ​KingCamp Low Sling Folding Chair with Mesh Back
Review
The KingCamp Low Sling Folding Chair is a sturdy and lightweight beach chair that's great for a relaxing day visiting the shore. It includes large plastic feet that are perfect for marine environments, and missing from most other beach chairs on the market today. Additionally, the frame is durable and lightweight, making it ideal for use at the beach. While this beach chair weights only 6.6 pounds, with a 300 maximum weight capacity limit, it's made of a heavy duty steel frame. This frame is constructed for ultimate durability, and intended to be used for many beach adventures to come. Additionally, folding and unfolding the chair takes only seconds for easy use. It's important to note that there are not multiple seating positions on this model, it features only seated and closed positions. 
The KingCamp beach chair folds up and stores in a convenient carrying bag that measures just 8 inches by 30 inches. When stored in the bag, you can simply sling it over your shoulder and carry it down to the beach or back to your car. This ease in carrying along is ideal when heading to the beach with lots of gear, like beach toys, waterproof radios, beach games and more. 
For ultimate comfort at the shore, the seat of this chair is both comfortable and designed to withstand the marine elements. The mesh and polyester materials are great for durability near the water, and the seat material extends from the bottom of the seat to the headrest for maximum comfort. In addition, it has a mesh panel in the center of the backrest which offers optimal breathability and comfort on a hot day at the shore. This aids in air flow for your back while seated, and prevents sweat from accumulating. 
The sides of the chair feature armrests wrapped in soft foam, which is great for both comfort and for durability in the elements. Because the seat is large and wide, many reviewers report that they find the armrest isn't necessary for comfort in the chair. Additionally, the unique curved design of these rests for your arms may not be suited for every user.  
While the KingCamp beach chair includes many comfort features, it lacks storage pouches or compartments to hold valuables. It does, however, feature a convenient cup holder that's wide enough to hold a large thermos or water bottle. Additionally, this chair comes with a convenient storage bag with carrying straps for ease in portability. 
Sitting about 8 inches above the ground, this chair is great for getting near the water without getting your seat wet while relaxing. With the slightly reclined position, it rests easy in the sand and offers comfort throughout your day at the beach.
​4. ​STRONGBACK Low Gravity Beach Chair
Review
The STRONGBACK low gravity beach chair has a unique construction designed for maximum comfort. While the curved shape of the backrest may take a bit to get used to, it's ideal for relieving pressure on the lower back and hips. The extra lumbar support on this chair is perhaps it's greatest feature of this foldable beach chair, and it's ergonomic design is great for helping to relieve sore muscles after fun beach activities. 
Along with a comfortable and supportive design, this beach chair also features added benefits that are suited for marine environments. For example, the large plastic feet keep the chair on top of the sand, and prevent sinking to keep it level. Additionally, it's made of a lightweight and breathable material which is designed to dry quickly for easy packing and storage after a visit to the shore. Additionally, it comes with a convenient travel bag with backpack straps for easy carrying and storing during the off season. 
One of the lowest sitting beach chairs on this list, this seat sits just 4 inches from the ground. This seat is ideal for getting low to the shore, and up close and personal with waves as they roll in. The slightly reclined position of this chair is great for relaxing and lounging, but it's important to remember that this can make it more challenging to get in and out of the chair. If you're a person with mobility issues, this product may not be best suited to your needs at the seaside. That being said, the added cushioning on the seat is likely so comfortable that you won't want to get up!
An added benefit to this beach chair is the convenient cup holder. It's a shallow pocket with an upper strap, which is ideal for accommodating cups and bottles of nearly any size. After a day spent lounging, hydrating and soaking up rays at the shore, simply fold this chair up into its carrying bag and you're ready to go.
​5. ​Ostrich Lounge Chaise
Review
The Ostrich Lounge Chaise is a lightweight folding chaise lounge with a 250-pound weight capacity, and the ultimate recliner for a day at the shore. Aside from it's comfortable design and durable construction, it also comes in 4 different colors to suit your aesthetic preference. 
This beach chair is one of the most versatile chaise lounges on the market, and it includes 3 seating positions and an open/close face cavity. This unique feature allows you to comfortably rest on both your stomach or your back. Aside from this allowing maximum comfort while relaxing on the beach, it makes for great opportunities to get a good tan. When you flip from your back to stomach, simply slip the pillow open and place your face in the open cavity. This area features padding for the forehead and the sides of your face, making it great for a nap in the sun. Additionally, when lying on your back the cushion is designed for added comfort and support to your head, neck and back. 
The frame of this beach chair is constructed from lightweight aluminum, making it both durable and easy to carry. It has a maximum weight limit of 250 pounds, and this limit should be respected for its long term durability. It folds easily and stores inside a convenient and portable carrying bag that comes with a shoulder strap. 
This beach chair features a heavy-duty polyester material which is commonly used in beach chairs for its durability and longevity in marine environments. The material is both breathable and quick drying, making it ideal for use around the water. Additionally it also features cutouts on the sides for maximum air flow to prevent heat retainment and sweat accumulation. These cutouts can also be used for arms to rest easily while laying on your stomach. It also makes reading a book under the chair a totally real and comfortable possibility. 
While this chair has a multitude of benefits and convenient features, it does not include a cup holder or storage compartments of any kind. It is a utilitarian and portable chaise lounge designed for use while visiting the beach. It has multiple reclining positions, so you can choose from a reclined position, laying flat, or sitting upright while relaxing on the shore. Additionally, it's a great chair for a variety of environments as it can be used for tanning in the backyard, resting by the pool, or having a nap while camping at the beach.
​​Choosing the ​Best Beach Chair: Buyer's Guide
Beach chairs are a versatile and useful piece of beach equipment that can be used in a variety of environments. Not only do these chairs provide comfort lounging at the shore, but they can also be used for camping, backyard relaxing and more. Additionally, they're designed to be collapsable and easy to carry for easy portability to and from your destination. 
When shopping for the best chair for your needs at the beach, you'll want to search for quality construction, convenient features, and carefully designed products. While the options, features and design styles are plentiful, this can be overwhelming when trying to choose the right chair for you. To help you navigate the features you'll want to search for, this guide is designed to make your purchasing decision an easy one. 
Here are some of the features you'll want to look for in your beach chair:
Appearance
With numerous makes and models of beach chairs competing for their attention on the market today, consumers enjoy a number of stylish choices and aesthetic preferences. ​Most chairs fold up or collapse easily, but you will find semi-permanent fixed models on the market as well. Additionally, because beach chairs are a beach essential, and used by people around the world, you'll find that these chairs come in a wide variety of colors and designs to suit your preferences. 
One big decision involved in choosing a trendy beach chair relates to the design's capability to permit reclining during use. Many available products fold out in a chaise-lounge style to enable an occupant to relax or sunbathe in a prone position, while others are designed specifically for upright relaxing. Additionally, you'll find that some models feature comfortable arm rests, while others are designed without. 
Consider how you'll be using the chair, and your aesthetic preference, to determine which option is the best for you. 
Things to consider in the appearance of your beach chair:
Color and Design
Reclining or Non-Reclining
Armrests of No Armrests
Style and Aesthetics
Portability
A quality beach chair combines both portability and strength, to make it easy to carry and able to withstand the marine environment. While a lightweight design is highly desirable for ease of carrying, you'll also need to choose a chair capable of resisting frequent beach use. Because of the high demand for portable and durable beach chairs, manufacturers have created trendy chairs using an array of different folding designs and constituent materials. This has resulted in many quality, durable and highly portable beach chairs for your next adventure. Additionally, if you anticipate carrying a beach chair for any distance, the presence of a convenient carrying handle or carrying case proves invaluable. ​While some chairs include this feature, many do not. Pay special attention if the chair you choose comes with a carrying back, backpack straps, or a convenient carrying handle. These items will make taking your chair to and from the shore a breeze.
Portability features to search for when choosing a beach chair:
Lightweight Design
Durable Construction
Travel or Storage Bag
Backpack Straps or Carrying Handle
Durability
Regardless of the style of beach chair that you prefer, remember that the strength of the chair's framework and materials used in construction matter significantly. For safety reasons, it must support the weight of occupants without bending, cracking, or breaking apart. Some popular beach chair framework materials include metal, wood, plastic, and composites. These materials all offer advantages and disadvantages:
Metal: Aluminum beach chair frameworks merge light weight with easy portability. This rust-resistant metal withstands exposure to water better than many other materials. For a stronger, longer lasting beach chair, consider selecting stainless steel or powder coated steel. These heavier products tend to cost more, but they typically supply longer anticipated product lifespans.
Wood: Consumers still sometimes find wooden beach chairs available on the market today. These items frequently prove challenging to transport long distances due to the added weight of the wood. Manufacturers typically apply protective coatings and sealants at the factory to enhance water-resistance. Since moisture damages wood, customers should consider storing ​wooden chairs indoors when not in use.
Plastic: Some manufacturers offer beach chairs with hard plastic or PVC pipe frameworks. The quality of the construction impacts the price. Plastic will withstand the elements well, and it typically also facilitates portability. Owners should check the condition of beach chairs with plastic frameworks frequently, and discard chairs showing signs of heavy wear, such as cracking.
Composite: Today, a growing number of available high grade plastic and wood composites permit beach chair manufacturers to design attractive, strong, light weight, highly water resistant merchandise. The individual composite used in the framework influences the portability, the appearance, and the price of the product.
​Chair Seat Coverings
Some available beach chair models don't include cushions or padded seating, while others do. Regardless of seat padding, choose a chair that's made with materials which are water-resistant. You'll find that some options use a mesh or netting-style seat fabric, while others use a durable polyester fabric. The materials should offer both durability and comfort throughout use at the shore.
If you choose a chair with padded seat coverings, sometimes these pieces attach permanently to the chair's framework, while some manufacturers include them as an additional add-on optional accessory. You'll also find many beach chairs which feature cushioned pillows for maximum comfort while resting.
Available Beach Chair Accessories
When shopping for the best chair for beach use, you'll find models with a variety of unique and built-in features to add to your convenience and comfort at the shore. These accessories may incline your purchase of some chairs over others, so checking the included features is important for choosing the chair best suited to your needs. Some popular beach chair features include:
Storage Pockets 
Towel Holders
Beverage Holders
Insulated Cooler Compartment
Umbrella
Cushioned Headrest
Arm Holes and Face Cavity for Stomach Resting
Armrests
Wide Plastic Feet
These added beach chair accessories are designed to offer added convenience to your day at the shore. It's important to remember that added features will also often feature added cost, thus impacting the overall cost of the chair. Expect to pay slightly more for brands that feature a variety of accessories and features. 
​Frequently Asked Questions
​​​How much should I expect to pay for a beach chair?
​​The cost of beach chairs available on the market today varies significantly depending on the manufacturer, the design, the materials and the accessories. Beach chairs that feature added accessories will typically come with a higher price ticket, where simple and utilitarian designs are designed for a smaller price point. With a variety of options available, you'll be able to find one that meets your price range and preferences.
​How much weight can a beach chair hold?
​​Many beach chairs comfortably hold between 200 - 300 lbs without compromising the integrity of the materials and construction. Each chair should come with a maximum weight capacity, and to ensure the chair's longevity this weight limit should be followed. Consider your weight, any additional gear, and the added weight of a child possibly joining you in the chair. Each chair will have a weight limit that's designated based on it's construction and the materials used in it's design.

Can I obtain a customized chair?
​Yes. If you search diligently for a customized beach chair, you'll discover some online companies offering to create highly customized shore seating. This type of seating can be customized to suit your weight, size, and preferences while visiting the beach.
​Do beach chairs pose any health or safety concerns?
​Beach chairs pose few health concerns. As long as you select a sturdy product and take precautions to prevent sun-related problems, or exceeding weight limits, you should anticipate carefree ownership! Chair owners who enjoy using a beach chair outdoors for extended periods of time usually benefit by applying a physician-recommended sunscreen formulation to help minimize the skin damage caused by exposure to ultraviolet light.
​How long will my beach chair last?
​Consult the manufacturer's warranty to obtain a reasonable estimate of the useful lifespan of the product you choose. The durability of ​the beach chair varies widely, depending on materials used, construction and design. Even very sturdy, long lasting products sometimes sustain damage if owners leave them outdoors or don't properly care for them throughout the year. With proper maintenance, your quality beach chair should last for many adventures to come.
F​​inal Thoughts
From folding beach chairs, to those that lounge, chairs with armrests and cup  holds, to chaise lounges- there is a beach chair suited for every need on the beach. Consider which features and accessories are important to you, and which convenience gadgets you'll want for your trip to the shore. Additionally, choose a product that's constructed with quality materials and durability in mind to ensure it lasts for many shore adventures to come. 
If you'd like to read more from the
Seaside Planet Beach Gear Blog
, check out other beach guides like the
Best Water Shoes
, the
Best Waterproof Watches
, the
Best Pop-Up Beach Canopies
, the
Best Beach Wagons
, and more!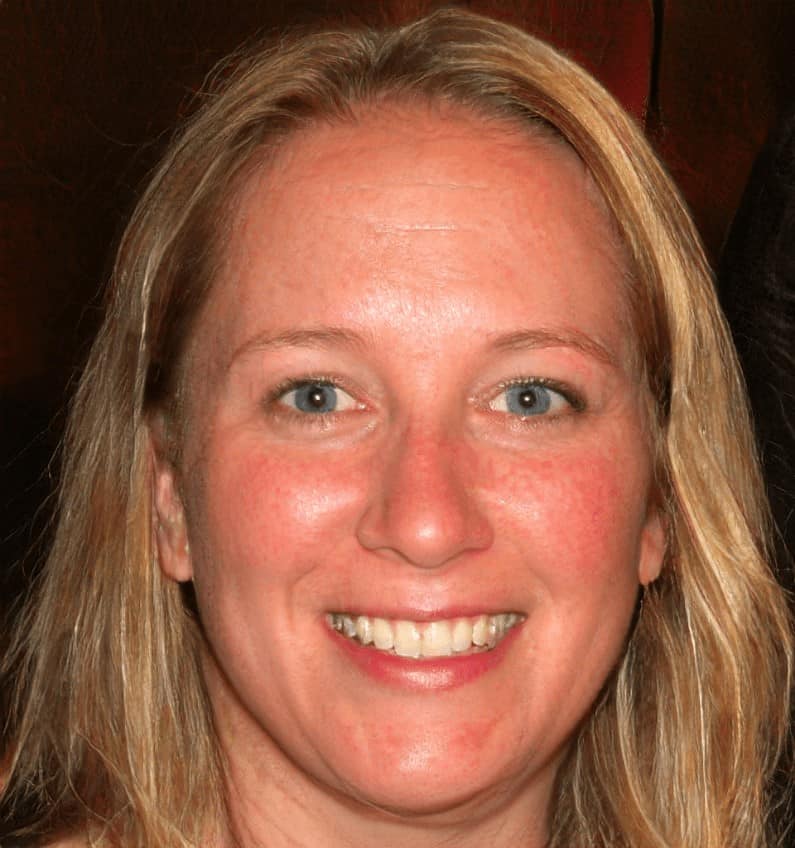 Megan Jones leads the editorial staff of Seaside Planet. They are a multidisciplinary team of outdoor adventurers, water sports lovers, and passionate beach goers. You can learn more about Meg and the rest of the editorial team here.