Improving your surfing skills involves balance, coordination, muscular endurance, strength and flexibility. To be a successful surfer, you'll need to maintain a low center of gravity with minimal waist bend and upright shoulders, body and back position. This skill requires practice, so you may be wondering "what's the best balance board for surf training?". And we're here to help! 
Balance board training helps surfers to increase their physical fitness, improve their abilities on the water, and fine tune their surfing skills. These boards are wonderful tools created and designed specifically for surfers to focus on balance, core exercises and fitness training through a variety of surfing workouts and practices which can be done at home, or anywhere on land. This piece of equipment should be considered a must have for beginners, intermediate and advanced surfers alike, and to help you choose the best board for you, we've created this guide and resources page. 
Here you'll find the 5 best surf training balance boards available, and a simple buyer's guide to help you choose which is right for you!
Comparison Chart
Revolution FIT 3-in-1 Training System
6.5'' Diameter Indestructable Molded Roller
4.5'' Heavy-Duty Composite Roller
3 Bases: Extra Grip Roller, Air Cushion, Rocker
Vibration-Dampening PVC Roller with Fabric Coating
Instructional DVD Included
Workout and Quickstart Guides Included
6.5'' Diameter Indestructable Molded Roller
Instructional DVD Included
4.5'' Heavy-Duty Composite Roller
Revolution FIT 3-in-1 Training System
3 Bases: Extra Grip Roller, Air Cushion, Rocker
Vibration-Dampening PVC Roller with Fabric Coating
Workout and Quickstart Guides Included
Best Balance Board for Surfing Reviewed
1. Indo Board Original Balance Board
Review
Perhaps the most well-known balance board brand, the Indo Board Original certainly lives up to its reputation. This board is designed for a variety of uses, and is great for surfers who are looking to improve their skills on those days that they can't make it to the shore. Additionally, this board is ideal for those novice to the sport who want to practice their skills at home before hitting the water, and for those who simply want a great at home workout. The Indo board was originally designed exclusively for surfers, before it quickly grew in popularity and thus it's intended uses. 
The design and style of this balance board is very similar to that of a surfboard, giving it the aesthetic appeal many surf lovers desire. It also features fun graphics and designs to choose from to meet your individual preference. Training with this board will improve your overall coordination, balance and stability on the surfboard, and it's a great deal of fun to use! Made of Birchwood, the 18x30 inch deck and non-slip surface provide plenty of room for those just learning how to use the board. Additionally, this surface area is great for practicing tricks. It also has a durable build that's suited to withstand a weight capacity of 275 pounds. 
This balance board comes with an instructional DVD for easy learning for beginners.
2. Revolution 101 Balance Board Trainer
Review
The Revolution 101 balance board is a quality-constructed product designed to improve your balance, stability, coordination and core strength for surfing. This board features underside removable stops to prevent the roller from sliding out underneath, which is great for beginners. This provides an added level of security while you're developing your balance skills, and helps to prevent painful accidents. Additionally, these stops are removable for those who are comfortable with their skills and confident enough to progress to more flexibility and challenging training. 
The Revolution is designed and constructed in the USA, utilizing quality materials for a durable design and construction. The lightweight and composite construction and 400 pound weight capacity make this board suitable for a wide variety of users. It's also compact and highly portable which makes it great for traveling with, or practicing while on the go. The deck of this balance board features a durastop grip that's great for added traction while training. Additionally, to ensure hassle-free shopping the Revolution brand is reported to have friendly and reliable customer service to answer any questions or right any wrongs.  .
3. Ebb and Flow by GoofBoard Surfing Balance Board
Review
The Ebb and Flow GoofBoard balance board was designed by a group of surfers from California and features a long and somewhat narrow deck, giving it a similar look to a surfboard. This aesthetic appeal is preferred by many everyday surf dreamers, and those who want the beach vibes even in their own home. The board roller with this product is also narrower in design than similar balance boards, giving a more realistic feel to surfing. This unique feature also creates a more challenging experience, creating a tougher training best suited for those more advanced, experienced, or looking for a challenge.
The GoofBoard balance trainer is constructed using a durable birchwood for the deck, with a clear gloss coating, and a recycled cork construction for the roller. The 44 inch length is one of the lengthiest available, making it perhaps the most similar and realistic ride to that on a surfboard. Additionally, this long length is great for practicing surf tricks like cross stepping. The 450 pound weight capacity makes this board suited to a wide variety of people, and the stoppers on the underside prevent the board from slipping off of the roller. 
4. Revolution FIT 3-in-1 Exercise Balance Board
Review
The Revolution FIT 3-in-1 Exercise balance board features a rectangular shape, designed for the surfer who wants to focus on strength, conditioning and fitness, in addition to their surfing skills. Made of a durable and sturdy plastic, this board is ideal for a variety of workout types and training options. Additionally, it comes with 3 different bases for you to use at your preference which is great for a customized workout. The rocker, roller and air cushion are great for adding variety to your workout, and for beginners who are looking to advance and grow in their skills.
This balance board exercise system includes a FIT Board and an extra grip roller. Additionally, the rubberized pad on both sides of the board provide a comfortable and convenient grip and traction, and the underside stoppers are designed to prevent the board from slipping during use. This board features a high density rocker and an exercise guide to help beginners get started, and to help those experienced advance in their skills. The 350 pound weight capacity is lower than others on this list, but still suitable for a wide variety of body types.
5. URBNFit Balance Board Trainer
Review
The URBNFit balance board is made of a durable and sturdy wood blend of pine and poplar, giving it a durable and long-lasting construction. The layer of non-slip emery grip tape on top of the deck is great for improved traction, and the slim design is similar to that of a skateboard. The roller is made from a durable PVC material, with a soft fabric coating on the outside that adheres naturally to the bottom of the board. This feature helps to keep the board and roller connection, and to prevent board slipping during use. 
The URBNFit balance board boasts an amazing weight capacity of 800 pounds and is constructed with vibration dampening technology for a smooth roller experience. Included with this board is a workout guide and quickstart guide to help get beginners started and enjoying the fun right away. This guide includes fun and interactive exercises and workouts to help enhance your surfing and fitness skills. Additionally, to ensure worry-free purchasing, the URBNFit company provides a replace or refund guarantee with every purchase.
Balance Board Buyers Guide
An essential component for improving an individual's fitness and skill level for any sport is improved balance.  Even if you are not an athlete, balance is still a critical element of a healthy individual, impacting almost every aspect of our lives. An individual's eyes, inner ear, muscles and joints impact our balance.  
So, a balance board for the athlete, fitness enthusiast or just those interested in their overall health can be a great tool for influencing your overall health.  There are numerous models for a wide range of ability levels and purposes that are out in the market. This buyers guide will focus on the best balance boards for surfers, providing the information needed to assist you in choosing the right balance board for you.  The following are the features you should consider and research during your search:
Individual Skill and Ability Level
Before making any decision on a balance board, you need to factor in your individual skill level and abilities.  You should also consider how committed you are to improving your skills. Finding a balance board that fits your abilities, while providing enough challenge for you currently and as you advance, is important to consider.  Doing so, supports not giving up because you become frustrated and helps to ensure you won't hurt yourself on a board you're not quite ready to use.   
Dimensions and Capacity
Balancing platforms and balance boards come in a variety of sizes and dimensions.  Typically, the narrower the board, the greater the instability of the balance board.  Also, check for the weight restrictions to ensure the board and platform will accommodate the size of the individuals who will be using the balance board.  Generally, the larger the balance board the higher the weight limits.  
Type of Roller
The two components of a balance board are the board itself and the roller. The roller is positioned under the board and influences how the board moves in a side-to-side motion. Basic rollers are a cylinder that best mimics surfing's side-to-side motion, challenging an individual's balance relative to and in a similar manner to when riding a surfboard. Other options, like a wobble board, provide an alternative for those looking to challenge their abilities to adjust their balance in a variety of directions, not just side-to-side. 
Board Design and Construction
The second component is the board itself. When you invest in a balance board, you will want a well designed and constructed piece of equipment. Quality boards are made from materials that provide durability and greater safety. In most cases, balance boards are constructed using either plastic or wood.  
A plastic board will likely be lighter, easier to manage and less expensive, however they may not be as durable. Additionally, a plastic board often has a lower weight threshold.  
Wood boards often provide a more durable alternative to a plastic board. A wood board may also be a heavier option, making it more challenging to carry or transport and are usually more expensive.
As you search balance boards you will find they come in a wide variety of sizes and shapes, each have their own strengths and drawbacks. Do your due diligence in exploring balance boards. Don't get caught up in how the board looks before understanding how the board can be utilized to support your intended goals.  
Cost vs Value
As we've stated in previous articles, an inexpensive board does not mean it's not a quality board and an expensive board does not mean it has a higher quality. We are not saying the price tag shouldn't be considered, however it should not guide but rather be one of the last factors you evaluate in making your purchase. You need to ensure you get a high quality, durable and effective board for your purposes and intended uses.  Narrow your search and then find the best price that gives you the greatest value. 
Accessories
Some manufacturers offer only a balance board, others a board with a roller and others with a variety of accessories included with your balance board purchase. The additional features can include items like: a balance cushion or foam roller, resistance band attachments, textured surfaces for additional traction, board and balancing platform dimensions and curvature of the board. 
Frequently Asked Questions
What are the benefits of using a balance board?
Balance boards are a great tool for increasing your balance, fitness, endurance, and overall strength. There are a variety of intended uses for balance boards but generally they all will provide the following benefits:
Improve overall balance and fitness
Improve board sport performance
Used in some instances for rehabing and physical therapy
All around sport performance training tool
Used at anytime and anyplace
Improves focus while attending to balance and stability
Reflex and agility training
Core strength training, as well as a total body workout
Can provide a low impact workout
Great for off season or inclement weather training
Are there safety concerns when using a balance board?
Short answer, Yes! As with any physical activities there is a level of risk for getting injured.  It's important to choose a board that is appropriate for your skill and fitness level. Training in an area free of other objects, wearing protective gear, especially if you have an existing injury and choosing workout routines suitable for your individual circumstances will reduce your risk for injury. 
Does the surface I use the balance board on matter?
A hard surface with some cushioning such as a thin yoga mat or carpeting can be ideal, especially for beginners, older individuals or those with existing injuries. These surfaces will slow the motion of the roller and provide some cushion if you should fall or stumble. More advanced or skilled individuals may seek out harder surfaces. This should be done with careful consideration and caution. Additionally, you may want to avoid wood floors as the balance board could damage the floors.
Are there different styles of balance boards?
There are various styles of balance boards. For the purposes of this article we have focused on balance boards best suited for surfing training. Some of the options of other types of boards include:
Wobble board: dome foundation the board will tilt in all directions
Sphere board: a rubber sphere that will move along the base. Similar to the cylinder roller but with a sphere instead
Rocker board: Does not move in all directions, exclusively side-to-side with a limited range of motion. Most often used by children, inexperienced individuals or anyone with mobility concerns. 
Springboard: A platform that sits on top of springs.  
Final Thoughts

For surfers looking to improve their balance and surfing skills, improve their strength, flexibility, and endurance, as well as provide a tool for practicing surfing on inclement days or when they are unable to get to the water, a balance board is a great option.  Professionals and beginners alike use these boards to improve skills and enhance overall physical fitness.  
The balance board reviews and recommendations, along with the information contained in this article are intended to assist and guide you in the purchase of your board.  Please let us know in the comments section how your search is going and which balance board you finally decide to purchase. So, grab your balance board, put on some
surf songs
and and get started!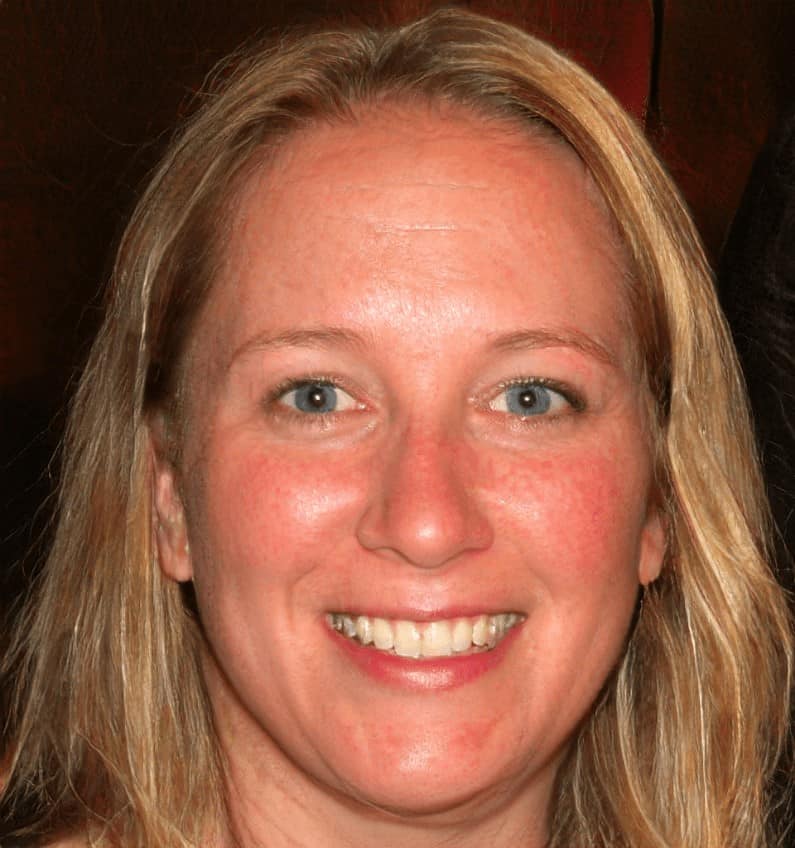 Megan Jones leads the editorial staff of Seaside Planet. They are a multidisciplinary team of outdoor adventurers, water sports lovers, and passionate beach goers. You can learn more about Meg and the rest of the editorial team here.