Scuba diving is an exhilarating ocean sport that requires the right gear to keep you prepared, safe and protected underwater. Rather than trying to use traditional dive planners, many opt for ultimate convenience and choose the best air integrated dive computer for their adventures. The multifunctional devices make it easy to check air pressure and other dive information quickly, ensuring ease while exploring the deep blue. Having access to this information at hand can make diving not only more enjoyable, but safer as well.
With many options of dive computers on the market today, we've created this simple guide to make your choice as easy as possible! Here are find 5 of the best dive computers available, and a buyer's guide for choosing which is right for you:
Comparison Chart
SUUNTO Eon Steel Computer
Optional Wireless Air Integration
Optional Wireless Air Integration
Multi-Gas Capability, Up to 10 Gases
Multi-Gas Capability, Up to 3 Gases
Multi-Gas Integration, Up to 3 Gases
Multi-Gas Integration, Up to 3 Gases
Multi-Gas Integration, Up to 2 Gases
1 Lithium Battery Required
1 CR2450 Battery Required
Black/Stealth/Stone/White
SUUNTO Eon Steel Computer
Optional Wireless Air Integration
Multi-Gas Capability, Up to 10 Gases
1 Lithium Battery Required
Multi-Gas Capability, Up to 3 Gases
Multi-Gas Integration, Up to 3 Gases
Optional Wireless Air Integration
Multi-Gas Integration, Up to 3 Gases
1 CR2450 Battery Required
Black/Stealth/Stone/White
Multi-Gas Integration, Up to 2 Gases
Best ​Air Integrated Dive Computer Reviewed
1. ​Suunto Eon Steel Computer
Review
This dive computer is a great option for anyone who wants to be able to easily and fully customize their computer. The full-color screen makes it easy to read the computer and allows it to show warnings that are bright and bold enough to catch someone's attention when they are under the water.
Not only is the Eon bright and flashy, but the larger size makes it incredibly easy to read. This makes this an ideal dive computer for users who may struggle to see the screen on smaller options and need something that is large enough to easily read under the water. Designed to be easy to read, this dive computer also boasts a lot of information to improve safety when diving.
The information shown on this dive computer includes depth, dive time, no decompression planning, temperatures, no-fly zoning, and surface interval recording. Additionally, it can easily hold up to 200 hours of logged dives, making it an ideal choice for anyone who is interested in tracking their dives.
Because it's fairly easy to navigate the functions of the Eon directly from the dive computer, it's great for users who aren't very tech savvy. However, plugging it into a computer allows for even more control and customization. This makes it easy to change the screen configurations and switch between digi-graphics and numbers.
It's easy to connect the Eon to a wireless tank pod pressure transmitter before any dive by simply holding the Eon next to the transmitter for a few seconds. This user-friendly setup is one of the fastest and easiest on the market today.
Thanks to the in-dive notifications, this is a great option for divers who are looking to stay as safe as possible when under the water. It features alarm systems, including tank pressure limits and max depth warnings, to ensure safety. Additionally, the battery life can last between 20 to 40 hours of dive time before needing to be charged.
2. ​Aqua Lung i450t Hoseless Air Integrated Wrist Watch Dive Computer w/USB
Review
Thanks to the hoseless gas integration of this dive computer, it is easier than ever to accurately manage gas. The real time calculations are as handy for advanced divers as they are for beginners, and they do a great job helping divers feel much more comfortable when they are in the water.
The menu navigation is quick and easy, and since the layout on the screen is easy to understand, this dive computer is great for beginners who are just becoming introduced to this technology. The pre-dive planning feature is a wonderful way for divers to feel safe while in the water.
Thanks to the ability of the computer to automatically adjust to different altitudes, divers won't have to worry about changing their settings. By streamlining a lot of the processes that divers would have to complete on their own, Aqua Lung has managed to create a dive computer that is shockingly easy to use, but still offers all of the power and safety features that professionals crave.
Since divers may sometimes want to dive in freshwater, this computer can be set to work in either salt or freshwater. This ensures that divers enjoy precise and accurate information at all dive sites, no matter if they are in the ocean or have moved inland.
Since this dive computer can easily pair with a maximum of three transmitters on a dive, it's easy for one person to keep track of a lot of information. It is also paired for life, unlike other dive computers that need to be paired each time the batteries are removed and changed.
The LED warning light on the strap of this dive computer easily draws the diver's attention when in the water to ensure that they are aware of any problems. Additionally, the software can easily be updated to ensure that the computer has all of the latest features and functions available.
3. ​Suunto Vyper Wrist Computer
Review
Thanks to how intuitive the menu structure on this dive computer is, it is relatively easy for beginners to access the menu and make any changes or adjustments. The dive log can easily store up to 140 hours of information, making it easy for divers to review their past dives and gather information.
The optional air integration is one of the best features on this dive computer, and one that really helps it to stand out from others currently on the market. The computer is able to grow with a diver as they improve their skills, which is great for maximizing bottom time and ensuring that you get the most out of your time in the water.
Since this dive computer can handle multi-gas diving for a maximum of three different gases, it will ensure that divers can maximize the information that they get regarding their dive. This also ensures that divers are as safe as possible when under the water.
With multiple dive modes to choose from, it's easy for divers to select from "free dive," "gauge," "nitrox," and "air." While these modes may be a little bit too advanced for some beginning divers, the appeal of the dive computer is that it will continue to grow and improve as a diver becomes more comfortable in the water.
The integrated 3D digital compass makes it easy for users to find their way through complex landscapes in unknown territory underwater. The audible and visual alarms that it offers makes it easy to stay safe. Divers can rely on tank pressure, maximum depth, dive time, gas time, decompression ceiling violation, and deepstop violation alarms to ensure a safe dive every time.
​4. ​SUUNTO D6I Novo Wrist Computer
Review
Designed to be not only loaded with great features that make diving fun and easy, but also an attractive watch-style case, this dive computer is fashion forward and packed with great technology. It's incredibly durable, thanks to the silicone strap, stainless steel bezel, and steel casing, making it a dive computer that has been built to last.
Being able to read a dive computer underwater is important, which is why this Suunto computer features a sapphire crystal glass display complete with an anti-reflective coating. The backlit design is easy to read, providing divers of all skill levels the information that they need to stay safe when under the water.
It's easy for divers to switch between three different gases and to go up to 490 feet below the surface of the water. Thanks to these features, freedivers are sure to get a lot of use out of this computer and to feel safe with the information that it provides.
The built-in diver planner makes it easy to calculate dive profiles, as well as surface intervals, which is ideal for divers who like to have a plan before hitting the water. When used in dive mode, the computer face is packed with all of the information that a diver needs to stay safe.
The face can display ascent rate, no-deco time remaining, current depth, and, with the use of an optional wireless transmitter, even air information. Touching a button shows more information, such as elapsed dive time, max depth, and water temperature.
Loaded with alarms, as well as a logbook for tracking up to 80 dives, this computer is designed to keep track of past information and ensure that users are safe when under the water. This computer is easily customizable, and incredibly conservative, which helps to mitigate DCS risk.
​Overall it's wireless air integration option, full feature set, and new tilt-compensated 3D digital compass make this an outstanding computer in a small form factor.

​5. ​Scubapro Galileo Luna Hoseless Wrist Computer w/ Transmitter and IRDA USB Receiver
Review
Even though this dive computer doesn't come with an integrated compass, it is still relatively easy to use, making it a good option for beginning divers who don't have a lot of experience. Thanks to its ease of use, as well as its technical capabilities, this is a great dive computer for both recreational and more technical users.
Thanks to the hoseless gas integration, it's easy for divers to quickly check the condition of their air. In addition, it offers an impressive memory chip that can easily contain a lot of data. With more than 100 hours of dive profile data and 100 images to use as a wreck map, divers can easily orient themselves in the water with this computer.
It's certified up to 1082 feet, which is great for appropriately certified and trained technical divers who want to be able to push themselves to go deeper than before. Additionally, since the screen is so clear and easy to read, the diver can quickly check their depth, dive time, time, temperature, PSI, and more with a quick glance at their wrist.
More advanced divers will love that they can add additional upgrades at a later time. Adding predictive multi-gas as well as a heart rate monitor, make this dive computer even more comprehensive and beneficial to all divers.
Since it can easily be updated by connecting it via infrared interface, divers can keep their computers up to date. These firmware updates ensure that there aren't any problems with bugs or software issues in the computer.
Another great feature of this computer is the impressive battery, which can not only last through numerous dives without problems, but also can be easily changed by the user.
Buyer's Guide

Air Integrated Dive computers have been on the market for decades, and for good reason. These devices provide several advantages over other dive computers, most notably that your AI computer will calculate your air consumption rates at differing depths, and provide an estimate of your air time remaining (how long you have left on a cylinder).  
Here are several things to consider when shopping for an AI dive computer:
​Hose-less or Console
If you are considering the purchase of an air integrated dive computer, your first decision will be whether you want a standard console type, or a hose-less model.  They both have their charms.
1. Hose-less Computers
Hose-less AI computers have two components, the computer itself, and a transmitter.  The computer is almost always wrist mounted, and the transmitter is screwed into a high pressure port of the regulator's 1st stage.  The major advantage of this type of computer is that you do not need to detach your computer from your scuba unit at the end of the dive.  Also, this type of computer eliminates the high pressure hose which reduces your chance of entanglement. It also makes your regulator set smaller, which makes for easier packing.  This is especially important for minimalist travelers who choose to fly with only a carry-on.
2. Console Computers
A console type AI computer is attached to a high pressure hose.  Many models have a quick disconnect fitting. If you purchase one of these computers, make sure that there is no water on or in the high pressure hose fitting when you attach it to your HP hose.  Also, it is important to be mindful of the condition of the O-rings in the quick disconnect fitting. The main advantage of a console AI computer over a wrist model is screen size. Larger screens are much easier to read.  In addition, some manufacturers offer models that allow you to upload files such as fish identification photos, and maps of the dive site.
​Algorithm Type
Not all Manufacturers use the same algorithm to calculate safe diving limits.  Three common algorithm models are Haldane / Spencer, based on the PADI dive tables, Pelagic Z+ which is based on the RGBM, Reduced Gradient Bubble Model, and the Pelagic DSAT model.  In general, the most conservative computers use the algorithms based on the RGBM model. 
All the algorithms used by manufacturers are safe, but if you want more bottom time, then it is best to buy a computer that does not use the RGBM model.  Some models use two separate algorithms so that you can choose either a liberal or conservative setting.
Some dive computers are notoriously conservative, which limits your dive time.  If you are shopping for yourself and your dive buddy, it is a good idea to buy the same model for both people. This will help keep your dives times close to the same length.
​Buying Online or Buying Local
​There are a number of very good online scuba retailers. However, you may be able to make the same purchase from your local dive shop by asking for the MAP, or minimum advertised price.  MAP is pronounced like the word "map." If you find a price online that is lower than MAP, then more than likely, the retailer is either not an authorized dealer, or the computer has been discontinued and is being sold at a clearance price. Always buy a computer from an authorized dealer, and register your warranty with the manufacturer.
​New or Used
​If you buy a used dive computer, you have no way of knowing whether it has been maintained properly. Also, it is unlikely that the computer will come with a warranty.  If you must buy used scuba gear, the standard pricing seems to be half of what a brand new unit costs. The price can be more if it is in very good condition, or less if in poor condition.
Frequently Asked Questions
​Are hose-less computers safe?
​​​Yes. In fact, depending on the type of diving you undertake, a hose-less computer can be safer than one attached to a high pressure hose. Having one fewer hose reduces the chance of entanglement and removes a potential point of failure.
​What is the downside of using an air integrated dive computer?
​The only downside is that you will need to replace the batteries on the transmitter from time to time. 
​Do air integrated computers have a higher failure rate than standard types?
​​​​No. However, if you're using a hose-less computer you do need to be careful when lifting your scuba unit, because you do not want to lift it by the transmitter. This could damage the threads of your transmitter or regulator. It could also cause a tear in the O-ring. Also, you'll want to keep an eye on the dive master, and make sure that the DM doesn't make that mistake.
​Do air integrated computers need any special maintenance?
​​Aside from installing fresh batteries periodically, the only other consideration is the O-ring. You should replace the O-ring either yearly, or in accordance with the manufacturer's guidelines. If you are going to be using Nitrox, then do not lubricate the O-ring with silicone. Instead use an O2 safe lubricant such as Christo-Lube. Also, remember to use a Nitrox compatible O-ring.
​Can my AI computer be serviced at my local dive shop?
​The shop's technician can change the batteries and O-rings, but a malfunctioning computer will need to be returned to the manufacturer for repair or replacement.
​What kind of batteries do AI transmitters use?
​​​Manufacturers use different types of batteries, and most have battery kits made for specific models. While you may be able to find batteries that will work in your computer at a local store, you should check with the manufacturer or dealer to make sure that using them will not void the computer's warranty. In many cases, it is best to purchase the approved battery kit. They come with the correct size O-rings, and they ​are typically fairly inexpensive compared to the cost of your ​transmitter.
​Can I use my wrist mounted, AI computer if the transmitter fails?
​ ​​Yes. The computer will function as normal, except that it will not be able to keep track of your air consumption. If you do not have a submersible pressure gauge (SPG), then you will need to install one so that you can tell how much air is in your cylinder. It is best if your transmitter is installed on the left-hand side of the 1st stage. This makes it easier to replace it with an SPG. Do not install a high pressure hose on the right side of the 1st stage, because the hose can become entangled with the low pressure hoses for your 2nd stage regulators.
​Final Thoughts

Every diver needs to take responsibility for their safety by choosing ​dive gear that is not only ​reliable, but also easy for them to use. This will ensure that they have the information that they need to be safe when in the water. Having a high-quality dive computer that is durable, able to provide plenty of information, and will sound an alarm in the event of an emergency is the best way for a diver to keep themself safe when they are under the water. Any of the great ​scuba diving computers on this review list are sure to make diving an even more enjoyable experience and make your adventure the best yet!
To find the best adventure gear on the market today, check out our up to date and unbiased product reviews in other Seaside Planet Scuba Diving gear guides, like:
---
For more of our top ​scuba diving gear recommendations, please visit the following articles.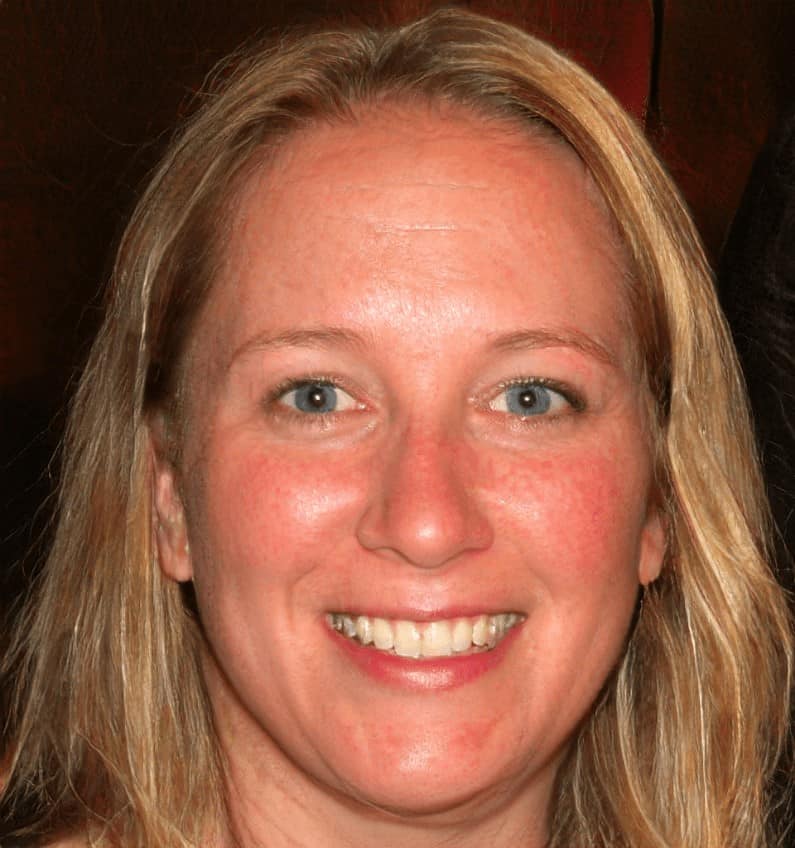 Megan Jones leads the editorial staff of Seaside Planet. They are a multidisciplinary team of outdoor adventurers, water sports lovers, and passionate beach goers. You can learn more about Meg and the rest of the editorial team here.