One must pack gear items for a trip to the beach is a beach towel that repels sand. While beach towels are a dime a dozen, and you can really find them anywhere, a quality option that keeps sand at bay requires a bit more research. To make your shopping experience a simple one, and to help you choose a quality sand-repellant beach towel, we've created this guide to the five best options on the market today. Additionally, we've included a simple buyer's guide that breaks down the towel's features to help you choose which is right for you and get you one step closer to your next seaside adventure. 
Keep reading to find the best beach towel for your next trip to the shore!
Comparison Chart
Akumal Travel Beach Towel
63'' x 35'' / 78'' x 35'' / 67'' Round
Drawstring Carry Bag, Drying Hook
Mesh Pouch, Drying Snap Hook
Blue/Green/Orange/Pink/Red
Blue/Green/Orange/Pink/Red
63'' x 35'' / 78'' x 35'' / 67'' Round
Drawstring Carry Bag, Drying Hook
Akumal Travel Beach Towel
Mesh Pouch, Drying Snap Hook
Best Beach Towels That Repel Sand Reviewed
1. Lytepark Microfiber Beach and Travel Towel
Review
Microfiber towels are a great option for anyone who needs a quality towel for going to the beach, keeping in the car for emergencies, or going to the gym, as they are strong, durable, and easy to clean. When you want to make sure that you have a great microfiber towel that will last for a long time and perfectly meet your needs, then there are a few features that you need to look for and to consider so that you can be sure that you buy the right towel.
This microfiber towel is oversized, making it great for toweling off at the beach or protecting yourself from sand when you are lounging in the sun. Even though it is so big, it is very easy to pack and take with you, as you can fold it and put it into the included zipper bag. The towel and the bag have hanging loops, which let you attach it to the rest of your beach gear and easily bring it with you.
You won't ever have to worry about losing your towel on the beach thanks to the bright colors and bold design, which makes it easy to find your spot when coming onto the sand from the water. While this towel is very durable and hardy, it's incredibly lightweight, making it perfect for anyone who already has a lot of things that they have to pack for a day at the beach and doesn't want to be weighed down by a traditional beach or bath towel.
2. Dock & Bay Microfiber Beach Towel
Review
If you need a simple yet elegant beach towel, one that will repel sand, dry quickly, and offer ample comfort, the Dock & Bay Microfiber Beach Towel is a really nice option to keep in mind.
First off, so you have some variety, this beach towel comes in many different color patterns to match your beach attire. It's a good way to go if you want something stylish for lounging or beach picnicnicing. One of the only drawbacks that we want to mention here is that the Dock & Bay Microfiber Beach Towel is not overly large in size compared to other similar options on this list.
In terms of storage and portability, the smaller design and lightweight make of this towel is ideal for packing into luggage, a beach tote, waterproof duffel bag or more . However, when it comes to laying down from head to toe without any part of you being on the sand, the Dock & Bay Microfiber Beach Towel is just not large enough. The fact that this towel is made of really soft microfiber materials is a big bonus, and makes leaving feet in the sand a small sacrifice.
The microfiber material of this beach towel comes with a few different benefits. For one, it dries quickly, which is nice because using a wet towel is never fun. Moreover, the microfiber repels sand, which is true even when the towel is wet, which once again is great because you don't want to be all wet, sticky, and sandy. No, this is not a flying carpet or miracle blanket, but it is truly a great option for going to the beach.
3. Akumal Microfiber Beach Towel
Review
If you are in the market for an extra large sized beach towel that will cover you from top to bottom, the Akumal Microfiber Beach Towel is a really nice option to go with. It's more of a premium product than other options in this list, but it is also larger, easier to transport, and the microfiber material of which it is made is outstanding.
The Akumal Microfiber Beach Towel is so large that an average sized person should be able to lay on it from head to toe without touching the sand at all, which is pretty convenient. Although it is large, it does roll up to a very compact size for easy transport, plus it comes with its own carrying case, making it great in terms of portability. The Akumal Microfiber Beach Towel comes in six different design patterns with many more colors, which is nice because you can choose the one which looks the nicest to you.
This incredible beach towel is of course made of a high-quality microfiber material. It does a great job at drying you off as it really sucks up the water from your body with a highly-absorbent design. Yet, at the same time, the special materials used here do dry quickly, faster than other beach towel materials. Also, the microfiber is awesome because it repels sand, meaning sand won't stick to this towel very much, even when it is wet. It might be a fairly simple beach towel, but it definitely gets the job done conveniently and with ease.
4. Your Choice 2 Pack Microfiber Towel
Review
If you're looking for a package duo of quality beach towels that repel sand, this might be the right option for you. The double towel product bundling isn't the only convenient feature of this option, these towels are durable and perfectly designed for use at the beach. 
Unlike the above towel we just looked at, these towels are not overly large. If you're a taller person or someone who likes ample room to spread out, then this set of beach towels may not be right for you. These towels are smaller in size, and may leave your feed in the sand, which some beach goers actually prefer. With that being said, these beach towels are made of durable polyester and nylon materials, aesthetically appealing, and designed to withstand beach use and repel sand.
Perhaps the most appealing feature of all with this beach towel is the comfortable and soft feel on skin while you're lounging on it. The material offers ultimate comfort, which is a big bonus if you plan to spend hours at the beach. Additionally, this towel is also good in terms of absorbing water off of your body and then drying quickly A downfall of this option that we should note, when compared to the microfiber towels above, it does not repel sand as well or dry as fast as those.
5. Rumpl: The Shammy Towel
Review
The Rumpl towel is designed to be the perfect travel towel that you can easily take with you for beach camping, swimming, and surfing. It's one-person size is ideal for packing into luggage, a beach tote and more. Made to be highly portable, this beach towel weighs only one pound and folds down into a small and compact package for easy transport. Because this towel dries so quickly, you can easily use it to towel off and then allow it to dry in the wind or sun without worrying about it adding a lot of moisture to your bag and other items. The towel offers a quick dry along with a fast finish, allowing you to easily towel off all of the water on your body and in your hair.
Because quality matters, this towel features impressive stitching around the edge so that there isn't any concern over the seams unraveling and the edges of the towel fraying. This makes it an ideal choice for users who are constantly on the go as they won't have to worry about whether or not their towels can withstand regular use.
The absorbent shammy material does a great job removing water from your body but won't hold on to sand, dirt, or pet hair. This means that you can easily dry off with this towel without worrying about adding a lot of dirt to your body or dealing with a smelly, stained towel for later adventures.
Choosing the Best Sand-Repellent Towel for the Beach: Buying Guide

A great beach towel does more than simply provide you a protected space to relax on the sand when on vacation. These towels are great for drying off, protecting the seat in a car, and for marking your spot on the beach. Choosing the right beach towel is key to ensuring that you can make the most out of your trip and that you fully enjoy your towel, rather than wish that you had bought a different one.
Here are the key features to look for when choosing the right beach towel for you to ensure you get the most bang for your buck:
Beach Towel Material
One of the most important things to consider when shopping for a beach towel is the material that it is made out of, as this will play a role in how it feels, as well as its ability to absorb water and dry quickly. Here are the common materials used in beach towel construction:
Cotton
Microfiber
Nylon
Polyester
Cotton is a very popular option for beach towels, as these towels are not only incredibly durable, but also do a great job absorbing water. This makes them a long-lasting option that makes it easy to dry off.
Another great choice is microfiber. This material is generally thinner than cotton and does an exceptional job absorbing water. Additionally, the weave of the microfiber is generally tight and small enough to prevent a lot of sand from coming up through the towel when you're sunbathing.
Material Thickness
Thicker beach towels will provide additional protection on rocky beaches, making them a great way to add extra cushion when relaxing on the sand. However, people who are going to visit a beach that is sandier and doesn't have as many rocks won't need a towel that is that thick. They may be much happier with a thinner towel option.
Towels are measured by how many grams per square meter they offer, which will clearly show the quality of a towel. Here's what the thickness on a beach towel means:
Lightweight Beach Towel Thickness: Less than 350 grams per square meter
Average Beach Towel Thickness: 350 to 450 grams per square meter
Thicker, More Luxurious Beach Towel Thickness: 600 to 650+ grams per square meter
Beach Towel Size and Shape
The size of a beach towel plays a huge role in how well you can stretch and sprawl out on the sand, aiding your ability to catch some rays. Longer beach towels are an obvious choice for people who are taller, but even children will benefit from having an oversized towel that they can stretch out on without ending up in the sand.
Most beach towels are rectangular, but there are some available on the market that are circular in design. These are designed with the idea that they can fit more people on them at once. They provide plenty of space for multiple people to sit and are also a great option for a parent to rest in the middle with their children around them.
Material Absorbency
A great beach towel can be used to quickly dry you off after you have been in the water. If it is not able to do this, then you lose half of the benefits of taking a beach towel with you on your trip. Not only will a great beach towel help you dry off, but it will also dry out quickly in the sun, preventing you from resting on a damp towel.
Thinner towels tend to dry faster in the sun, but don't offer the same absorbency as a thicker towel. Likewise, thicker towels do a wonderful job drying off the body, but can take an extended period of time to dry out in the sun. Choose a material that is high absorbency and quick-drying to ensure your comfort and ease in drying off after a swim or lounging on the shore.
Towel Cleaning Ease
Attractive and decorative features that improve the way that a beach towel looks can, unfortunately, make it more difficult to wash and clean. Fringe, hanging rings, and tags can all improve the way that a towel functions when on the beach and make it easier to use, but can also make the towel much more difficult to wash and to dry.
If you are going to be going to the beach every day, then you will want to look for a towel that you can easily throw in the washing machine without having to take special care of it. This will reduce the frustration that you feel when trying to wash and prepare your towel for your next beach trip.
Frequently Asked Questions (FAQs)
Can't I just use a bathroom towel at the beach?
While you technically don't need a beach towel to go to the beach, there are a few benefits that you'll enjoy when you opt for a towel designed for this use. 
First, they are generally much longer, making it easier to relax and stretch out on the sand. 
These towels also are thicker and tend to keep sand from coming up through the fabric. 
Additionally, using a dedicated beach towel means that your regular bathroom towels won't be worn down by sand, and UV rays, which can shorten the life of a traditional towel.
Are these towels waterproof?
Beach towels are not designed to be waterproof, as this would make it almost impossible to dry off using one when you have been in the water. However, these towels do tend to have a side that is better at drying off your body and one side that does a great job resisting sand.
How do I clean a beach towel?
Cleaning a beach towel is important so that you can keep the towel working and looking great for as long as possible. They need to be thoroughly cleaned after each use to prevent them from falling apart or becoming damaged. The first step is to shake out the towel to get rid of any debris or sand. After that, simply rinse the towel outside if there is still a lot of sand embedded in the fibers, as this will keep them out of the washing machine. Once rinsed, the towel can be washed on a regular setting and dried in the dryer.
Check the label and directions from the manufacturer to ensure you're cleaning the towel the right way. If, for instance, you put in on a high-dry cycle and it shrinks the fabric, you'll likely end up having to invest in another one. Pay special attention to the recommended cleaning that comes with the towel that you choose.

Why are beach towels so brightly colored?
Unlike bathroom towels, which are designed to complement the décor in a home, beach towels are brightly colored so that they can easily be seen on the beach. Opting for a towel that is bright and has bold designs on it makes it much easier for beachgoers to find their towel amid all of the others spread out on the sand.

Final Thoughts

Choosing a quality beach towel that doesn't collect sand is best done by understanding the important features that make it well-suited for use on the sandy shore. This guide is designed to bring you one step closer to your next beach adventure, and to get you lounging in sand-free comfort as soon as possible! Use this information to choose the best beach towel for your needs, and then it's time to head to the shore for a relaxing day in the sun. 
Has this guide helped to support your needs while choosing the best sand-repellent towel on the market? We invite you to share your choice, and your beach adventures, with us in the comment section below!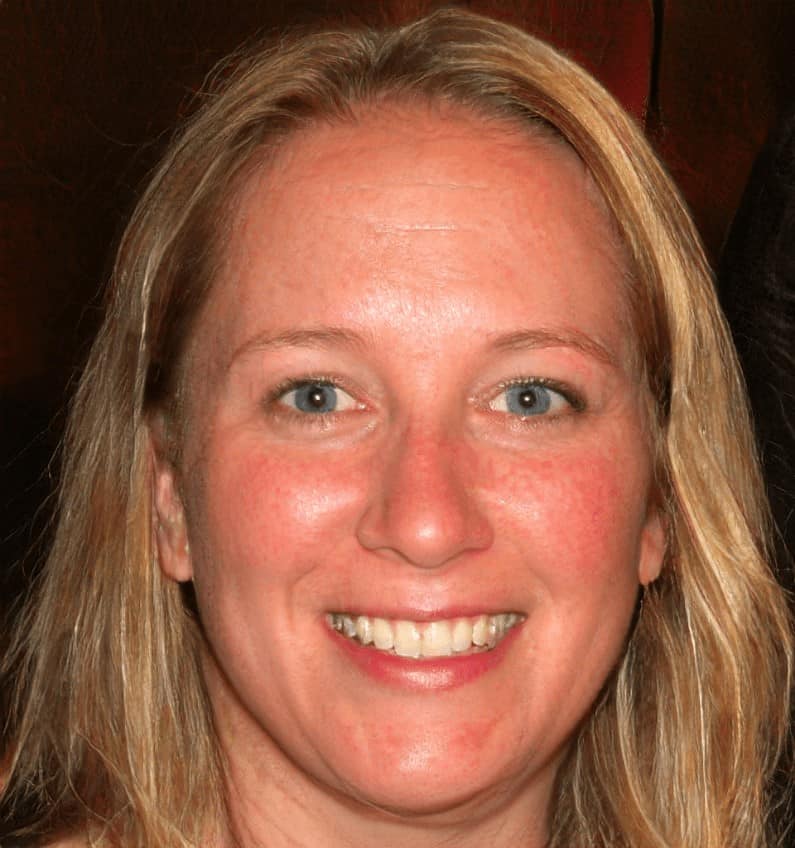 Megan Jones leads the editorial staff of Seaside Planet. They are a multidisciplinary team of outdoor adventurers, water sports lovers, and passionate beach goers. You can learn more about Meg and the rest of the editorial team here.