Whether you're planning an intimate evening on the beach star gazing with a loved one, or a family outing at the seaside, having a portable feast is a great way to bring people together. With the help of our Seaside Planet beach picnic guide, you'll be packing your wicker basket with herbed potatoes and guacamole, and hanging out oceanside with loved ones in no time. To help you prepare for the ultimate day trip by the beach, we've put together this guide with feast and gear essentials, activities to make the day even better, and tips to make clean up a breeze. 
This guide is sure to make your next seaside picnic the best one yet, and create memories to last a lifetime. Our tips are designed to help you avoid common pitfalls, like a mouthful of sand or being unprepared, and ensure your day on the beach goes swimmingly!
What to Bring for a Beach Picnic
1. Snacks and Drinks
A picnic is best served with delicious and easy to eat foods, plenty of drink options, and snacks for in between meals. No matter what type of meals you plan to prepare, packing a smorgasbord of hardy snacks is essential to keeping everyone well fed throughout the day seaside. Consider bringing:
chips with salsa and guacamole
crackers and spreads
an olive assortment
finger sandwiches
nut assortment, like almonds and cashews
veggie wraps
fruit bowl
You can't go wrong with an assorted fruit bowl! Take the time to prep chunks of pineapple, strawberries, blueberries, and apples, to give everyone a quick and easy fueling snack in the sun. Not only will plenty of snacks keep everyone well fed, but it'll prevent any hunger emotions towards the end of the day. 
Aside from packing plenty of snacks to keep everyone well fed, you'll also want to pack an abundance of hydration for everyone in your group. Bringing plenty of drinkable water is a must, but there are other beach-friendly drinks that are great for picnics as well. Consider packing:
Citrus infused water
Carbonated water drinks
Iced teas
Fruit juices
Wine or beer (if beach permits it)
Keeping hydrated while at the beach is crucial to your well being, and packing a plethora of healthy drinks is a great way to do just that. 
2. Ice
If you're planning a long day at the beach, or need to keep food and drinks cold, ice is a must. This means you'll need a quality beach cooler or beach cooler bag to keep things cold and secure inside. For best results, you'll want to use a combination of cubed ice and freezer packs, layering for optimum inside temperature. If you want to learn more about the best ways to keep your cooler cold at the beach, check out this article.
3. Dishware
Dishware comes in handy for snacks or meals that aren't designed to be finger food. Although beach foods are best served by hand, plates and utensils are often required for at least part of the meal. Remember to pack enough sets for everyone in your group, and then extras for when accidents happen. After all, no one wants to eat off of a spoon covered in sand! 
4. Blankets or Towels
Aside from a cooler or basket, a beach towel is essential to setting up a picnic oceanside. Beach towels or blankets are different from ordinary towels because they're designed to repel sand and thus keep the area as neat as possible. You'll want to choose a premium location to set up shop for the day, lay your towel down and get the picnic started! To find the best beach towel for your seaside picnic, check out this review. 
5. Napkins 
Whether you will be packing reusable or disposable napkins, it's important that you remember to pack them. This is one of those items that comes in handy, and will surely be missed if they don't make it into your picnic basket. 
6. Sunscreen
Quality sunscreen is an absolute must for any beach endeavour, and you should make sure to pack plenty for everyone in your group while having a picnic at the beach. Whether the skies are filled with clouds, or clear with the bright sun, experts recommend a minimum 30 SPF sunscreen to prevent sunburn. Additionally remember to reapply after swimming in the ocean, or as noted by your sunscreen of choice. 
To protect the very oceans we're traveling to, choose a reef safe sunscreen that's less harmful to the environment. The National Park Service estimates that up to 6,000 tons of sunscreen enters ocean waters in and around reefs every year, and studies show that these chemicals may be contributing to the declining health of the oceans corals. These risks to our oceans have encouraged some sunscreen manufacturers to create 'reef safe' formulas that are safer for our coral reefs. 
7. Lanterns or Flashlights
If you are planning to hang out at the beach past sunset, it's important you pack a good source of light to keep everyone in your group safe and comfortable in the dark. Quality lanterns and flashlights are great for illuminating your space at the beach, and letting you enjoy the seaside well into the evening. 
Don't forget to pack extra batteries in case they run out of power during your adventure. 
8. Corkscrew or Bottle Opener
Although not all beaches allow alcohol, if you're traveling to a beach where it is permitted- don't forget your corkscrew or bottle opener for drinks. This will prevent being unable to open beverages while at the seaside.
9. Garbage bag
Every picnic will generate some amount of trash, including disposable napkins, food waste, disposable plates and more. The only thing you should leave at the beach after a visit is footprints, so ensure you pack a trash bag for removing any waste accumulated during your beach visit. 
Not only does garbage interfere with other people enjoying the beach, but it can be harmful to marine life. Picking up after yourself is simple, and part of being a responsible beach goer. 
How to Avoid Ingesting Sand
When you set up your picnic area on the beach, it'll quickly become apparent that sand gets everywhere- in food, drinks, mouth and eyes. An easy way to remedy ingesting gritty sand is to bring beach chairs to elevate yourself above the beach. To find the best beach chairs for your needs, check out this article. Additionally, you could pack a portable and lightweight folding table designed for the beach to set up foods and drinks. 
To help keep your eating area comfortable, bring a quality beach umbrella with to shade the area. Just ensure you anchor it securely in the sand to prevent it blowing away or hurting anyone around. 
If you would like to stick to a traditional beach setup and work solely with a picnic blanket, choose the largest size blanket or towel as possible to offer ample room for seating, eating and lounging. Position food and drink setup in the center of the towel, and anchor the corner with heavy items to hold it in place. Additionally, you can lay another smaller towel as a second layer to help keep sand at bay from food and drinks. 
Activities for a Beach Picnic
There are few things better than spending a day at the seaside with loved ones, especially with plenty of delicious food involved. However, in between food and drink breaks you'll want to prepare plenty of activities to keep everyone well entertained while at the beach. 
There truly are endless ways to keep entertained at the beach. Although the ocean offers endless fun from swimming, to snorkeling, bodyboarding, skim boarding and more, it offers a way for everyone to have a good time. However, not everyone enjoys diving into the waters, and that's ok! There are plenty of convenient and easy ways to pack to keep everyone in your group having a great time oceanside. Although some of these activities require packing a minimal amount of gear, some activities require nothing more than items you'll find right at the beach. 
Here are some fun beach activities the whole family will love:
Have a sandcastle contest
Make beach art
Play beach dodgeball
Play beach frisbee golf
Make sand prints
Play sand games like tic tac toe
Track wildlife footprints
Fly a kite, or kites
Turn each other into sand mermaids
Play beach frisbee
Bring a ball for a variety of games like beach volleyball
Have a beach water bucket relay
Play beach bocce ball
Packing Light isn't Ideal for Beach Picnics
Although packing light for the beach is typically ideal because of the generally long stretch of sand between unloading the car and setting up shop on the beach, packing for a beach picnic is a bit different. Because you'll need plenty of food, drinks, gear and activities, it's likely you'll end up with copious amounts of stuff to carry. Hauling coolers, umbrellas, beach chairs, games, and more can be overwhelming, but there's a solution. 
Carrying gear with ease can be done in a variety of ways. Consider investing in an all-terrain wagon or beach cart that's designed specifically for long-distance hauling to take the strain off of shoulders and back. Additionally, you can make this work similarly by using a boogie board or sled to drag coolers and other heavy items across the sand. 
Since you'll already be packing on the heavy side, it won't hurt to pack additional luxury items to make your beach trip even better. Consider bringing with a portable and waterproof radio, a pop-up and portable beach tent, a mini wading pool for cooling off in the sun, a beach volleyball for a quick game, and beach toys for any kids in the group. 
When packing light isn't a concern, you are allowed many more opportunities to have extra fun and comfort while at the seaside. Just remember, everything that you carry onto the beach with you will need to also be carried back to your car or rental accommodations. After a day in the sun you're bound to be more tired than you were where you arrived, so it's important to prepare ahead and know what you're getting yourself into carrying both ways. 
Beach Picnic Cleanup
Leave nothing but footprints at the beach. Not only does littering leave the environment looking cruddy, but it also harms and even kills marine life. Trash left behind after beach excursions can often leave animals entangled in it, causing circulation loss, wounds, infections, inability to swim or fly, or even starvation and death. Unfortunately animals can also ingest waste, which leads to blockages in digestive systems, organ perforations, suffocation and more. The point is, the waste we leave behind can cause great harm to our oceans and marine life- but we can take simple steps to remedy this. 
To prevent trash from accumulating after your beach picnic, reduce the amount of waste used, reuse any items that don't need to be trashed yet, and recycle and dispose of waste when it has no further use. By packing a trash bag on your beach trips, you'll be prepared to not only clean up after yourself, but you can also help clean up after others. This is a great opportunity to leave the beach better than you found it, and you can even turn it into a game for the kids in your group. 
Beach picnic cleanup is simple- take all of your trash with you when you leave, and help to clean up after others, too. After all, protecting our oceans and beaches in how we ensure they're there for future adventures! 
Final Thoughts

If you are planning a family outing to the beach, or an intimate and romantic day trip with loved ones, packing a picnic is a fantastic way to keep everyone happy, well fed, and comfortable throughout the day. With the help of our beach picnic guide, you'll set yourself up for a successful trip, and sure to create memories that will last a lifetime. 
Do you have an epic and unforgettable beach picnic trip you'd like to share? Or do you have any questions on how to make your next beach endeavour the best yet? We here at Seaside Planet love to hear from our readers, and invite you to share your stories, thoughts and questions in the comment section below!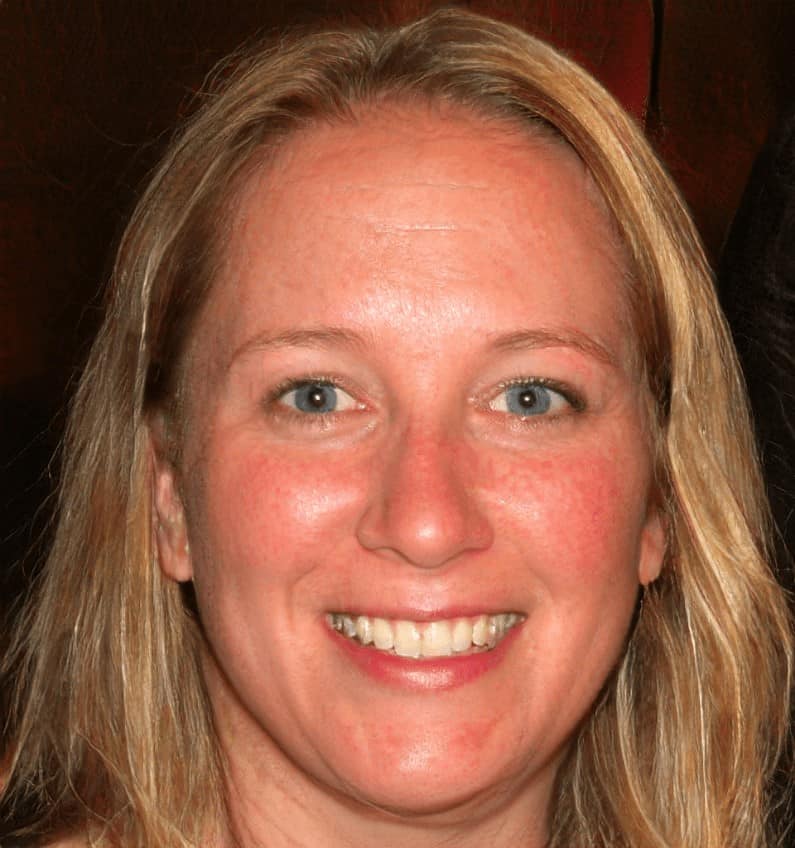 Megan Jones leads the editorial staff of Seaside Planet. They are a multidisciplinary team of outdoor adventurers, water sports lovers, and passionate beach goers. You can learn more about Meg and the rest of the editorial team here.