Are you looking for fun beach camping activities to enjoy with your loved ones? Few memories stick with us as vividly as camping trips with friends and family. Camping gives you a chance to escape the busy city life, recharge your mind and body, and connect with the people you love the most. Now imagine that experience on the beach, sand between your toes,  the sound of crashing waves and a refreshing breeze.
​These activities combine both the fun and adventure you crave while on vacation, while also providing the calming scenery you need to relax and de-stress. If you're looking to plan a trip to the beach with friends and family, you're in the right place! Here we've gathered entertaining activities to make the most of your vacation and create memories to last a lifetime. 
Water Activities

Swimming in the Ocean
High priority on most people's list, diving into the waves in a must for those who are comfortable in the ocean water. The sea provides endless fun and exploring for all ages, and offers a great opportunity to cool down on the hottest days. Swimming in the ocean can be enjoyed with games, relaxation, exploring and so much more. 
When preparing for camping, you'll already have your suit and
towel for your extended beach trip
, but remember to bring pool noodles,
tubes, and floats
to make the most of your time. Swim out to sand bars, jump off piers (if your site allows), and race to the buoy with your friends and family. The opportunities for fun in the ocean are endless!
Intex 58837EP River Run II Sport Lounge, Inflatable Water Float, 951/2" x 62"
Designed with two lounges that are interconnected and a large built in cooler with lid, this lounge is perfect to float with a friend
The built in backrests provide easy cruising and a mesh bottom keeps you cool
This fun lounger has five air chambers for added safety, and two built in cup holders to keep your refreshments nearby as you relax in the water
Easy to use connectors are included for fastening it to other Intex River Runs
Approximate deflated size: 951/2 inches x 62 inches; Includes: Built-in backrests; Two built in cup holders; Built in cooler with lid
Get Active with Watersports
If you or a loved one enjoys keeping active while visiting the seaside, there are plenty of watersports which can be contoured for and enjoyed by all skill levels. Before heading to the beach, make sure that your site allows for watersports, and if not, find somewhere nearby that does. 
To keep active in the ocean, grab your paddle and go canoeing,
kayaking
, or
paddleboarding
during the day. Your campground may offer other options like jet skis or surfboards, individual to each camping site. Take into consideration your athleticism as well as the weather conditions when taking equipment out in the ocean, and always take proper safety precautions in and around the water.
Snorkeling Down Under
Few experiences are as interesting as exploring the world down under, and snorkeling is a fantastic way to connect to the wet world around you. Supplies needed for snorkeling are easy to transport, and you can even try your hand at underwater photography to capture your memories forever.
One of the many perks of beach camping is snorkeling in clear and lush ocean waters – marine life will vary depending on where you're staying. Try identifying different types of fish, corral, sea grasses and other organisms that may be in your environment.
Hanging Out On Land
​You can't spend the whole day in the water, and that's ok because land activities can be just as much fun! Prepare ahead of time for the games you plan  to play with friends and family so that you have everything you need when you get to your campground. Here are 5 fun land activities to keep entertained and having a good time while camping seaside.
Play in the sand
​The sand offers endless ways to keep entertained, and has the added benefit of exfoliating the skin on your hands and feet. Build sandcastles, bury friends, or just dig and explore – whatever you choose, playing in the sand never gets old. Look for seashells along the beach and then hide them for a "treasure hunt." Bring prizes for the person who finds the most shells. Get creative, and identify the marine life found around you, and you'll find your days pass quickly in all the fun!
Click N' Play Beach Toys for Kids 3-10 - 18pc Sand Toys Including Sand Buckets for Kids with Sifter, Watering Can, Rake, 4 Hand Tools, 10 Sand Molds & Mesh Beach Toy Bag - Sandbox Toys for Toddlers
FUN FOR TODDLERS & CHILDREN - Kids 3-10 years old will love the Click N' Play colorful 18-piece kids beach toy set! Our beach toys are great for a creative day at the beach or can be used in sandboxes.
SAFE & HIGH QUALITY - Our sand toys are made with your child in mind and are made from non-toxic, BPA-free plastic.
18-PIECE SET - This set of kids beach toys includes 1 sand bucket with sifter, 2 shovels, 3 rakes, 2 sand sifters, 1 watering can, and 1 mesh storage backpack so that you can easily carry all the pieces with you. Approximate box dimensions - 12.5" x 7" x 10.5"
CREATIVE LEARNING - This Click N' Play kids sand toys set includes fun molds that will encourage creative play. The beach toy set includes molds for a sea horse, turtle, octopus, sea shell, duck, starfish, boat, and castle.
GREAT GIFT IDEA - Kids of all ages will love receiving this sand buckets for kids set for birthdays, holidays, vacations, and more!
Beach Games
​There are many games designed for the beach, some more entertaining than others. We recommend bringing horseshoes or cornhole with on your vacation for tournaments or free play that everyone can enjoy. Even simply throwing around a Frisbee or football can become an interactive game for everyone to enjoy. There are tons of options when it comes to beach friendly games for the whole family, all of which will keep family smiling all day long!
Fly a kite
We've all seen the colorful kites flying high in the sky while dipping our toes in the ocean, and it's a fun beach activity everyone should try! Kites can be very portable, and require little space for storage, or they can be rented at local shops depending on your location. 
The beach is the perfect environment for flying a kite. Additionally, you can learn different maneuvers to practice for a captivated audience, offering a show for other beach goers. To mark your location, tie your kite to the tent to easily spot your campsite whenever you leave.
Be active
Exercise can be an effective stress reliever and exhilarating pastime while on vacation. Beach yoga can be extremely relaxing but also physically engaging, offering a mind and body experience alike. If you're looking for light and leisurely activity, walk down the beach at night or during the day, enjoying a stroll seaside. You'll get your steps in while connecting with fellow campers and watching the marine life around you.
However, if you want to get in your full workout,
set up a game of beach volleyball
with your friends. You could even warm up with a run along the shore, and a dip to cool off in the ocean afterwards.
Sale
​Go exploring
​Are you wondering if there will be any hidden gems lurking on your particular beach? Go explore and adventure outside of your campsite to see what you might find! Admire wildlife nests from a distance, and always practice looking and not touching. Identify local organisms and pay close attention to the lush ecosystem of unique marine dwelling residents around you- you may even see a critter you've never seen before
Things To Do In The Tent
​Sometimes you need to step away from the group to take a moment and recharge. The tent is your sweet escape for relaxation time on your own. Just because you're taking a break inside, and not out of the sand and in the sun doesn't mean the fun has to stop. Plenty of activities can be enjoyed from the comfort of your tent if you bring the right supplies by preparing ahead of time.
Read a book
​Unplugging from electronics can be refreshing and gives your brain and eyes a break and opportunity to recharge. Nurture your mind by carving out some time to read a few pages of your favorite book or story. Remember to bring along a light to make reading more comfortable at night in the dark.
Watch television
​Maybe you find catching up on an episode or two of your favorite show mentally relaxing – we don't judge. You may choose to use your alone time to watch a little Netflix with the sounds of the ocean nearby, just be sure to pack a charger!
Card games
​A favorite pastime by many, and for good reason, you can't go wrong with a game of cards at the beach! To avoid the wind blowing away your game, play cards inside the tent, or invest in weighted cards designed for just that. If you pack a deck of cards, then you've got endless games to choose from and enjoy with friends and family! We recommend the classics like go fish, war, crazy eights, and the list goes on and on.
Take a nap
​Swimming, basking in the sun, and being in vacation mode all drain your energy during camping and can cause tensions to run high if you don't offer yourself enough rest. Take a little siesta during the day to rest and recharge, and to ensure you're ready to take on an evening of fun! With a nap, you'll be able to stay up even later for nighttime shenanigans and festivities, and experience marine life as it evolves into the dark hours.
Nighttime Camping Festivities
​Real camping starts when the sun goes down. Check the rules at your beach or campsite to determine whether you can build a bonfire in your area. If it is allowed, then let the fun begin!
Build a campfire
​Can you imagine a warm and roaring fire on the beach while barefoot and sun kissed after a day of fun ? Building a campfire on the beach is something everyone in your group will love! Bring firewood with you if you can't collect it at your site, and remember fire starting supplies. A bonfire sets the stage for fun or scary stories, songs, and shared laughter. Not to mention, the smoke will keep the mosquitos and other bugs at bay.
Make s'mores and other camp snacks
​Find some sticks, bring your edible supplies, and start roasting! Making s'mores may as well be a rite of passage for campers, and a favorite pastime by people worldwide. Research campfire recipes and try your hand at making dinner over the fire, prepare ahead of time with the right equipment and supplies as needed. Remember that food will attract other guests, so keep your area tidy of waste and secure all food when it's not in use.
Play music
​Have an impromptu concert with your friends by bringing a guitar, ukulele, or harmonica. You can also bring a speaker to play music throughout the day, just remember to keep it at a reasonable volume if there are beach goers nearby. Either way, dancing under the moonlight with your friends can be a high end to your already amazing beach camping day.
Stargazing
​The buildings and smog of the city make it difficult to see the stars in the city. Beach camping, on the other hand, gives you a clear view of the sky and the opportunity to see the beautiful world around us without interruption. Point out as many constellations as you can and try to find your own shapes and figures within them. Bring a blanket out onto the sand at night and find a comfortable place to lay while waiting for shooting stars- it's sure to entertain everyone in the family even in the darkest hours!
Beach camping activities for relaxation
Watch the sunrise and sunset
​Life sometimes gets in the way of enjoying the beauty of nature all around us. Put aside time each day to sit and watch the sunrise or sunset, either all alone or with your loved ones. Reflecting on your day and meditating can help you find mental clarity, and offers your body and mind an opportunity to relax.
Get creative
​Drawing and painting can be calming and healthy for your mind. Paint the view in front of you or doodle whatever comes to mind, follow your inspiration. This simply requires you to pack art supplies, depending on your preferred medium.
Sunbathe
​Get your daily dose of vitamin D by laying out in the sun. Exposure to natural light helps reset your sleep cycle and improve your mood. Read, watch TV, listen to a podcast, or take a nap to pass the time and soak up some sun.
F​inal Thoughts
​However you choose to spend your trip, make sure that you and your loved ones are prepared with plenty of ways to have fun. Everyone enjoys different beach camping activities, so consult with the rest of your group and brainstorm some ideas ahead of time- then pack accordingly. Come prepared with everything you might need to have a good time. Although, even if you forget something, there's still endless ways for you to have the time of your life.
Do you have an epic beach camping experience? Share it with us in the comment section below!
You Might Like: Gifts for Beach Lovers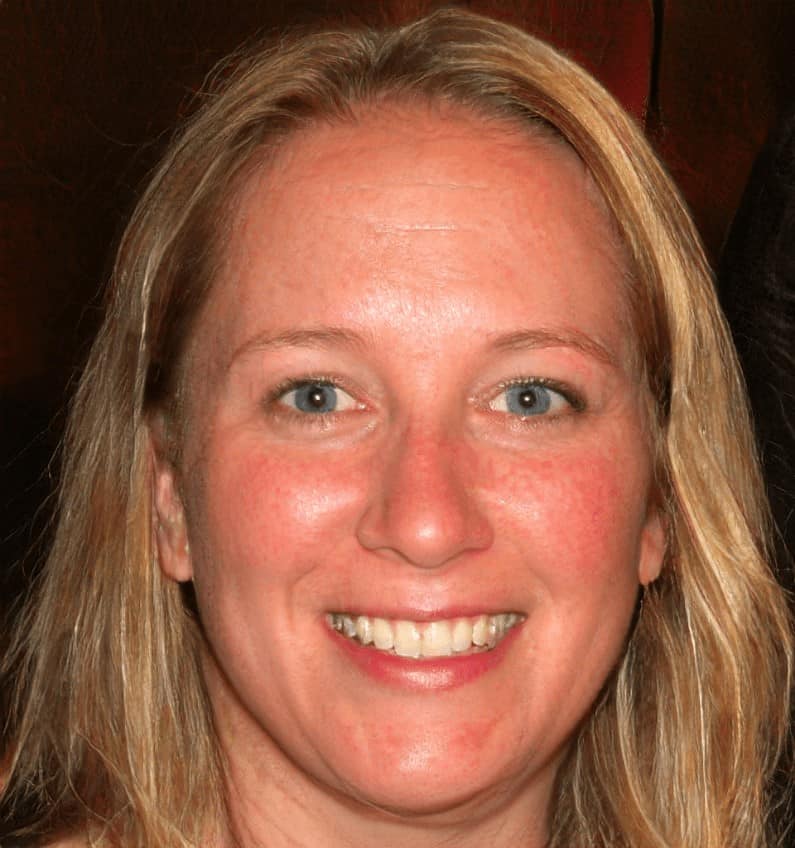 Megan Jones leads the editorial staff of Seaside Planet. They are a multidisciplinary team of outdoor adventurers, water sports lovers, and passionate beach goers. You can learn more about Meg and the rest of the editorial team here.