Imagine the sun is shining, the waves are crashing on the shore, and your feet are resting in the warm sand. A seaside getaway is one of the greatest ways to relax, especially if you've recently added a new member to your family. If you're wondering, 'when can I take my baby to the beach?', we've got the information you need! 
There are many conflicting online opinions from parents, bloggers, nurses and doctors regarding the right age to introduce your baby to the shore. To help you navigate when your child is ready, we've created this guide to help you get sunning at the seaside with the newest member of your family as soon as possible.
When can I take my baby to the beach? Let's explore:
A visit to the seaside is a great opportunity to introduce your baby to the marine world and all its wonders. The question is, "can you take a newborn to the beach?"- and the answer is yes. However, there are several things to consider and ways to prepare to ensure your child is safe and comfortable throughout the day. 
Important rules for bringing your baby to the beach:
Keep children in the shade and protected from direct sunlight
Choose a safe and clean spot on the beach away from the water's edge
Carry a blanket or beach towel for babies to sit or lie on
Always test the temperature of the surface your child sits or crawls on
Bring plenty of hydration and snacks
Reapply sunscreen throughout the day
Never leave children unattended
Here are things to consider when determining if your baby is ready for the beach:
Child's Age
Heat and sunlight can pose serious threats to your child's health. The American Academy of Pediatrics recommends that babies 6 months and younger remain sheltered from direct sunlight to prevent sunburn and overheating. This means that children under 6 months old should always be in the shade and protected from the sun's rays. 
Newborns aren't able to regulate their body temperature like adults can, which means they're especially at risk of heat stress. This doesn't mean you shouldn't visit the shore with the newest member of your family, it just means you'll need to prepare and check the conditions beforehand. 
To protect your child's skin at the beach:
Baby Skin and Skin Care
Taking your baby to the beach is a great way to introduce them to life at the sea, but it's essential that you keep them protected at all times. Because a baby's skin is so sensitive, it's recommended to keep them out of the sun entirely for the first 6 months rather than use sunscreen. This becomes especially important during the peak hours during the sun's greatest intensity, between 10am and 4pm. Keep your baby in the shade of a tent or umbrella, in a covered stroller during walks, and under a brimmed hat. Even when it's not a particularly sunny day, an infant's skin is delicate and can still get sunburned, making it absolutely crucial you take the proper steps to protect them. 
To best protect your child's skin at the seaside take the following steps:
Stay in the shade
Dress them in beach appropriate gear
Dress them in a wide-brimmed hat
Dress them in baby appropriate sunglasses
Apply sunscreen (after 6 months of age)
Reapply sunscreen throughout the day
Ensure they drink plenty of fluids
Even when the sky is overcast, sunscreen is important- especially for the sensitive skin of a baby. As explained by the CDC, the best defense against sun damage to your baby's skin is to stay out of direct rays all together. If your child is going to get some sunlight, apply sunscreen following the directions on the package for using the product. Additionally, keep in mind that it's important to use sunscreen in addition to other options of UV protection like beach apparel. It's vital to your child's health and safety that you dress them in the appropriate beach gear when they'll be outdoors in the sun. 
Here are some essential pieces of baby gear for the beach:
Baby Beach Gear
It's important that your baby wears the right gear at the beach both to keep their temperature regulated, and to protect their skin. Cotton clothing is ideal for warm environments to keep your child cool and well ventilated, and should cover arms and legs to protect skin from direct sunlight. It's a good idea to dress them in a wide-brimmed hat that provides plenty of shade coverage to their neck and face, and baby-safe sunglasses to protect their delicate eye from sand and the bright sun. 
Sale
Connectyle Kids UPF 50+ Bucket Sun Hat UV Sun Protection, Light Grey, 2-6T
UPF 50+ Fabric: Made with premium polyester fabric,breathable,durable,skin friendly.UPF 50+ sun protection blocks 98% of all UVA and UVB Rays
Sun Protection: 6.5cm/2.55" foldable floppy brim will help shield your kids skin and offers extra protection
Hat Circumference: 50cm-54cm/19.7"-21.3", one size fits most children ages 2-6
Adjustable: Non-scratch hook and loop fastener chin strap holds hat in place and an elastic drawcord with toggle at back for adjustability
Breathable: The mesh side vents for superior airflow and internal moisture wicking sweatband keep kids cool and comfortable. Packable for easy on the go
You'll need to plan, prepare and pack according to your baby's needs at the seashore. To keep them safe, happy and comfortable on the beach throughout the day, pack the following baby beach gear:
Sunscreen
Wide-Brimmed Hat
Sunglasses
Coverup
Beach Blanket or Towel
Portable Fan
Lightweight Carrier
First Aid Kid
Baby Beach Toys
Beach Bag
Sanitizing Wipes
Plenty of Snacks and Drinks
Additionally, an umbrella will offer shade from the hot sun and will help maintain an ideal body temperature for your baby. Another great option to protect them from the elements is to use a popular baby tent or kids sun dome. These products specifically designed for kids tend to be highly portable and easy to transport to the beach. It's important to be prepared with all the gear you'll need at the seaside to prevent scrambling later on.
Can I take my baby swimming in the ocean?
The beach can be a tempting vacation for parents and their newborns. Sitting on the seaside with your toes in the sand, the waves gently splashing nearby, it is a memorable experience and atmosphere that'll captivate your baby. Additionally, softly lapping waves can be really exciting for your child, and they'll likely love playing in the water. 
Even if your baby takes swim lessons, never let go of them in the water. Stay in the shallows where you can sit down, and choose an area of the beach where the water calmly hits the shore. To prevent an accident, don't wade into the water very far as the sea floor can take sudden changes in elevation. Additionally, spend only a reasonable amount of time in the water to prevent your child from getting cold, or being exposed to too much sunlight. If your baby starts to shiver, it's time to get out of the water and warm them up immediately. 
It's important to remember that salt water won't taste the same as the water they're likely used to swimming in and may cause surprise, or disgust. Additionally, seawater in the eyes stings- so be especially cautious, or let your child wear goggles near the water. 
If your baby is nervous near the sea, try standing at the water's edge and simply watch the gentle waves roll in. Or set up a tent away from the water and let your child play in the sand, build sandcastles, or enjoy their beach play yard. There's plenty of beach adventures in your future together where your child can learn to love the sea. 
Baby Beach Snacks
Your baby is going to get hungry on the beach. From the excitement of the new environment, to the added activity of beach play- they'll likely require more food than usual. If you're breastfeeding, find a sheltered area where wind and sand won't bother your baby while feeding. If you're bottle feeding, bring plenty and again find a sheltered area where they won't be bothered by the elements. On the other hand, if your baby is on solid foods, you'll need to set them up on a large beach blanket somewhere sheltered, and offer then small bites of food one chunk at a time. This prevents them from getting sand and other debris in every bite. Additionally, it prevents the plate ending up spilled in the sand and collecting hungry birds nearby. 
Some great beach foods to bring along to the beach for your baby are:
Crackers
Banana
Cooked or Raw Carrot Sticks
Sliced Peaches
Cooked Pasta Spirals
Raisins or Grapes
Rice Cakes
Dry Cereal
Apple Slices
Before your baby snacks, make sure you wash their hands first. It's important to practice proper hygiene at the beach to keep everyone safe and healthy. 
​​Keep Your Baby Hydrated
This one may sound simple, but it's crucial for everyone's safety at the beach- keep your baby hydrated! This doesn't need to be complicated, and requires very little preparation, but it's important that you pack plenty of fluids for every trip to the seaside. Bring plenty of breast milk, formula or water to give your child throughout the day. Additionally, if they're old enough you may choose to bring fruit juices or flavored waters to encourage them to keep plenty hydrated. 
You'll likely notice that much like us, your baby requires more fluids than usual while at the beach, so make sure to pack plenty. Additionally, consider bringing comfortable apparel if you're breastfeeding to make feeding time a breeze. 
Beach Benefits for Your Baby
There are many reasons your baby will love the beach. Not only will they be captivated by the marine atmosphere, but exposing them to this environment also introduces many developmental benefits. Here are 7 reasons we recommend that you take your baby out of the air-conditioned play areas, and onto the sandy shore:
They'll explore new, different and unusual textures. 
They'll develop an early love and appreciation for the natural world.
The magnesium rich seawater can help reduce skin irritation and stress.
The beach provides endless amusement for your baby.
The sound of the wind and waves is likely to help them fall sound asleep.
It's a great bonding experience for the family.
A seaside trip with your new baby will provide memories to last a lifetime.
Final Thoughts
We know the beach isn't for every baby, or every parent, but it does provide a unique opportunity for your child to explore a whole new world. Imagine the beach from their perspective, and enjoy a walk down memory lane trying to remember your first experience at the sea's shore. Each parent has the unique ability to decide when a beach adventure is right for their child, and your baby is sure to appreciate it!
Has this guide helped you to decide if it's the right time to head seaside with your baby? Are you ready for a beach adventure with the newest member of your family? We invite you to share your thoughts with the Seaside Community in the comment section below!
Furthermore, if you're looking for more beach guides, check out
Fun Beach Activities Your Whole Family Will Love
,
Reasons to Try Beach Camping With Your Family
, and
The Best Way to Pack Food for the Beach
.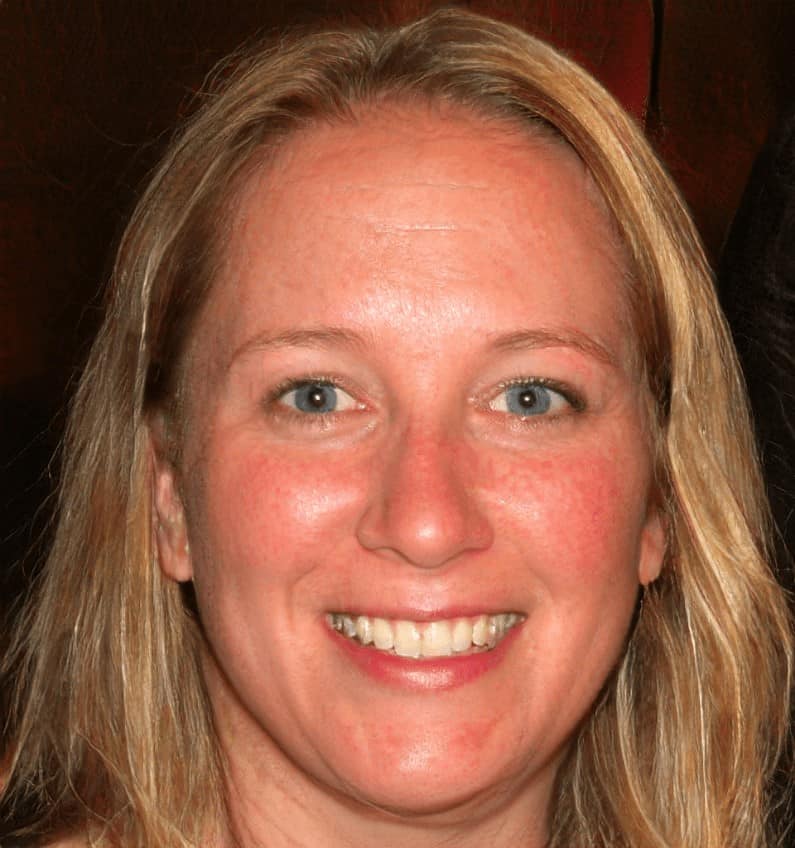 Megan Jones leads the editorial staff of Seaside Planet. They are a multidisciplinary team of outdoor adventurers, water sports lovers, and passionate beach goers. You can learn more about Meg and the rest of the editorial team here.